Is your home town grey, cold, rainy or snowy at the end of the year? Then you should plan a trip to Aruba in November! There's nothing to alleviate the winter blues like a trip to a sunny destination. Aruba is warm year-round, and can be very easy to reach depending on where you are. For instance, a flight from New York to Aruba only takes a little less than 4.5 hours. Gorgeous white sand beaches, clear blue water, and sunny days are just ahead! We tell you where to stay and what to do!
This post contains affiliate links. This means we make a small commission at no cost to you if you click through and make a purchase. All prices listed are accurate at time of publication. 

Visit Aruba in November
The country of Aruba, located southwest of the Lesser Antilles and just north of the coast of Venezuela, is part of the Netherlands. The hottest months are August and September, and peak season starts in December and ends in March. But as we know, high season comes with high prices. Shoulder seasons are often still great for traveling in regards to the weather, and we can take advantage of lower prices and less crowds than are to be expected during high season, even if there might be some days of rain.

Weather in November
While it is technically still hurricane season until November 30 in this part of the northern hemisphere, it's the very tail end, hurricanes or tropical storms are less likely, and you should be perfectly fine visiting Aruba in November. If a hurricane develops, there is always plenty of notice, so you don't have to be terribly worried about this, especially if you travel towards the end of the month. In any case, Aruba sits a good distance south of the hurricane belt, and the last hurricane to even pass remotely close was Hurricane Felix in 2007.
It is, however, rainy season, though Aruba doesn't experience tropical rains like places such as Panama or Costa Rica do. The average annual rain fall is only around 20 inches (that's 508 mm of rain). This may sound like a lot, but it's not. Aruba is the most arid island of the Caribbean. So while you may experience the occasional shower, you won't get drenched within seconds. (And anyway, showers are quite refreshing when it's 89 degrees outside!) The average rainy days in November are 10, but again, that doesn't mean it rains all day long. Therefore, the month of November, and even early December, is a good time to travel to Aruba. But it's a good idea to pack a lightweight rain jacket or poncho.
Buy it now on Amazon!
Average temperature & humidity
The average daily temperatures at this time of year is 89 Fahrenheit (31.7 Celsius), sometimes peaking into the low 90s, and during the night it doesn't cool off a whole lot. 79 degrees is the perfect temperature for a late night stroll on the beach, or even a dip in the ocean after dark! The average sea temperature is 86 Fahrenheit (30 Celsius). The ideal water temperature for swimming in the Caribbean Sea any time of day! The average relative humidity in November lies around 72%, making it the most humid month of the year.

How safe is Aruba for female travelers?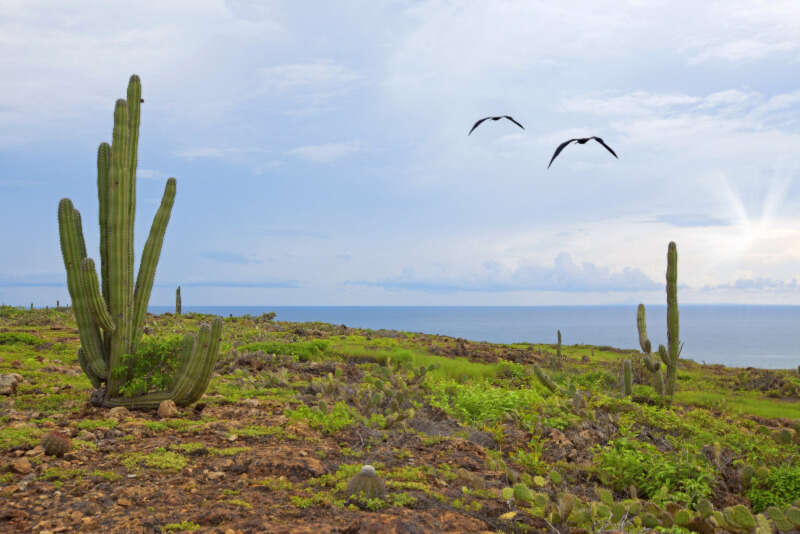 We've got great news for all you female solo travelers out there! Aruba is a great destination for you. Violent crime rates are low, and your biggest concern is petty theft, making it one of the safest destinations in the ABC Islands and the rest of the Caribbean. Bring along an anti-theft purse to be on the safe side! For more safety tips and tricks, have a look at the GWT Travel Safety Course For Women!
Buy it now on Amazon!
Best Beaches in Aruba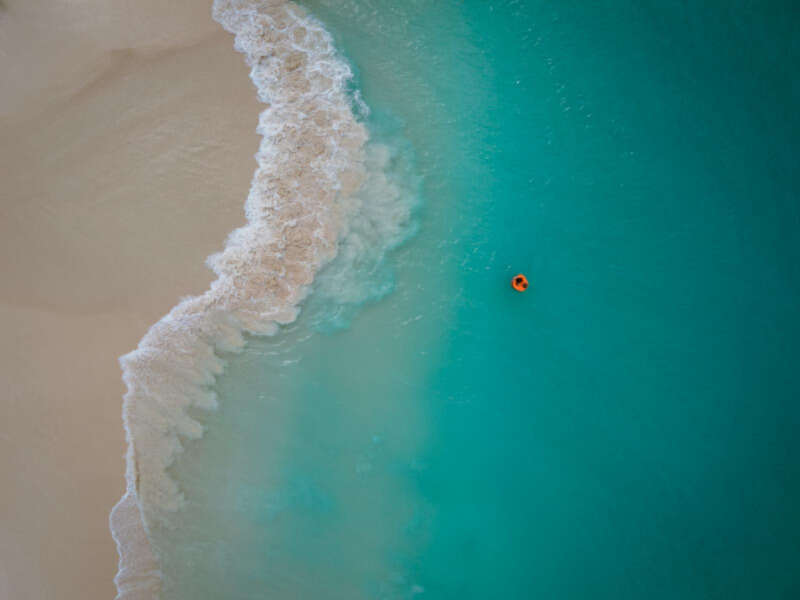 Aruba has a number of stunning beaches. We have listed the best ones for you!

Eagle Beach
Did you pick Aruba as your honeymoon destination, and now you are looking for the perfect beach for a romantic stroll? You'll find it at Eagle Beach. This wide beach with soft white sand, lined by fofoti trees, offers less water sport activities, making it ideal for taking in the scenery and having a quiet walk.

Druif Beach
Druif Beach is close to Eagle Beach, but separated from it by a very small peninsula. There are a few rocky spots, but it's still plenty easy to get in the water. Sit under a cabana and watch windsurfers, swimmers, and kayakers, or hit the water yourself!

Surfside Beach
Surfside Beach is fairly narrow, but there are plenty of trees providing shade. Which is nice if your pale winter skin easily burns to a crisp!In any case, don't forget to bring sunscreen with at least SPF 50! Remember that the UV index is high, even when there is a cloud cover.
Buy it now on Amazon!
Palm Beach
Palm Beach is, without a doubt, Aruba's busiest beach. It's lined with high rise resorts, and lots of people love having direct access to a beach without having to venture out, so expect crowds.

Boca Catalina Beach
If you want to go to the locals' favorite beach, head only about 5 minutes north from Palm Beach to find Boca Catalina Beach. It's a wonderful place to snorkel and see explore the world under water, but it's best if you bring your own snorkel gear, there's no place to rent equipment. It's a good idea to bring along some water shoes to protect your feet from rocks.
Buy them now on Amazon!
Blackstone Beach
Blackstone Beach is named for its black sand – the only beach in Aruba that has this incredible feature! It's not a good place to go swimming though, since there are strong sea currents.

Arashi Beach
Arashi Beach is another favorite of the locals, especially families. If you are traveling with kids, head over to this beach, a mere 10 minutes from Palm Beach, to find them plenty of friends to play with. There's no equipment rental either, but if you happened to bring (or buy) snorkel gear, there's a small reef close to the beach you can check out.
Buy it now on Amazon!
Flamingo Beach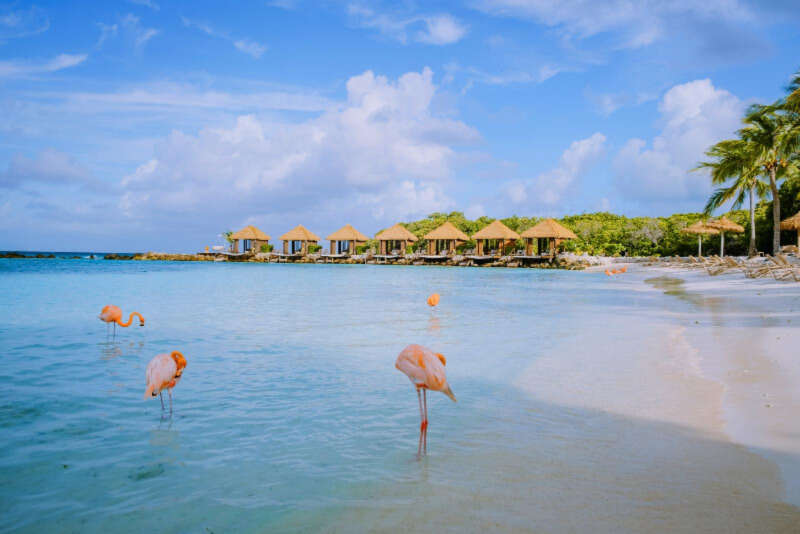 If you have seen pictures of a gorgeous pink beach littered with flamingos, then you've seen the incredible Flamingo Beach on Renaissance Island, owned by Renaissance Wind Creek Aruba. Unfortunately, Renaissance Island is private, and you can't just take a ride over there and enjoy a day with these beautiful creatures. You can either book a stay at the Renaissance Wind Creek Aruba Resort, or buy a day pass for the island. It's a must, especially if this is the first time you visit Aruba!

Things to do in Aruba
Now of course you might have come here to simply rest, relax, and read one of the best books for travel lovers. But if having a great time on vacation means doing a lot of activities, Aruba will not disappoint! November is a good month to visit. Once you hit the island's peak tourist season, activities will be booked much faster, and the prices go up. Don't let the hot weather deter you! Pick on the water activities for sunny days, and on land activities for cloudy days, which provide ideal conditions for something more strenuous.

Stroll on Palm Beach
Gamble the night away at the Hyatt Regency casino
Go on an ultimate jeep safari
Visit Arikok National Park
Visit an ostrich farm
Admire butterflies at a butterfly farm
Join a submarine expedition
Tour the donkey sanctuary
Hike to the Ayo and Casibari rock formations
Go scuba diving
See the California Lighthouse
Don't miss Fort Zoutman Historical Museum
Best places to stay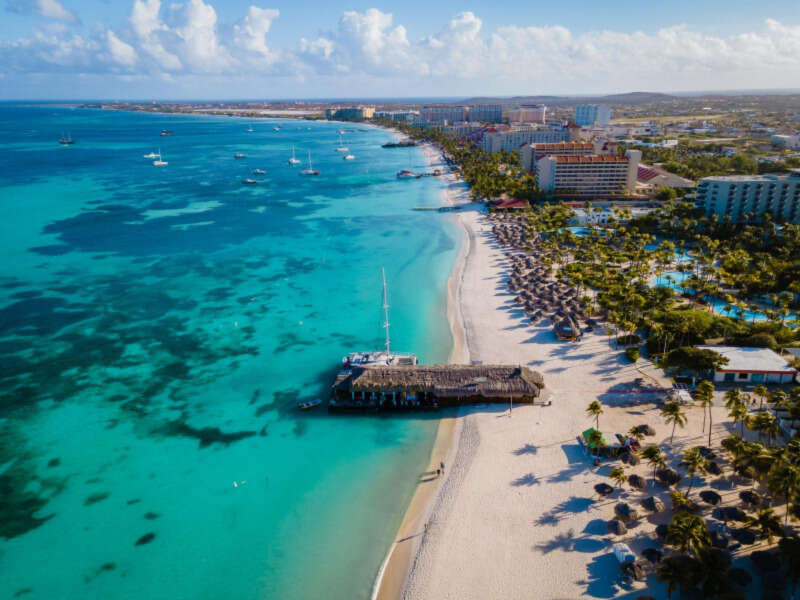 No matter if you want an all-inclusive resort or a more affordable option, we got you covered!

Best all-inclusive resorts
You have, of course, already learned of the Renaissance Wind Creek Aruba Resort and all the perks that come with it: private island, private beaches, and the flamingos! What else can you expect from this all-inclusive property? There are several fine restaurants, a casino, a full-service spa, free WiFi, satellite TV and a coffee maker in each room. There's a fitness center, three pools, and the breakfast is excellent!
If your idea of R&R involves golf, stay at the all-inclusive Divi Village Golf and Beach Resort. It's only feet away from Druif Beach, again a full-service spa and a casino, and it's very family-friendly! The childrens club promises fun for kids of all ages. There are no less than nine restaurants on site, as well as tennis facilities, and nightly live music and entertainment. Divi Aruba and Tierra del Sol Golf Course is waiting for you to get out your clubs and start having fun!
Looking for the ultimate luxury resort? Choose Manchebo Beach Resort and Spa. There's an outdoor spa, with a steam room, massages, and nail services, which sound like heaven! Three restaurants on site provide live entertainment. Each room is equipped with a refrigerator, microwave, and TV, and feature a private balcony. A gym and an outdoor pool round up this luxury setting.

Other great hotels
If all-inclusive isn't your thing, pick one of these hotels instead:

And that is all you need to know when you visit Aruba in November. Have a fantastic trip!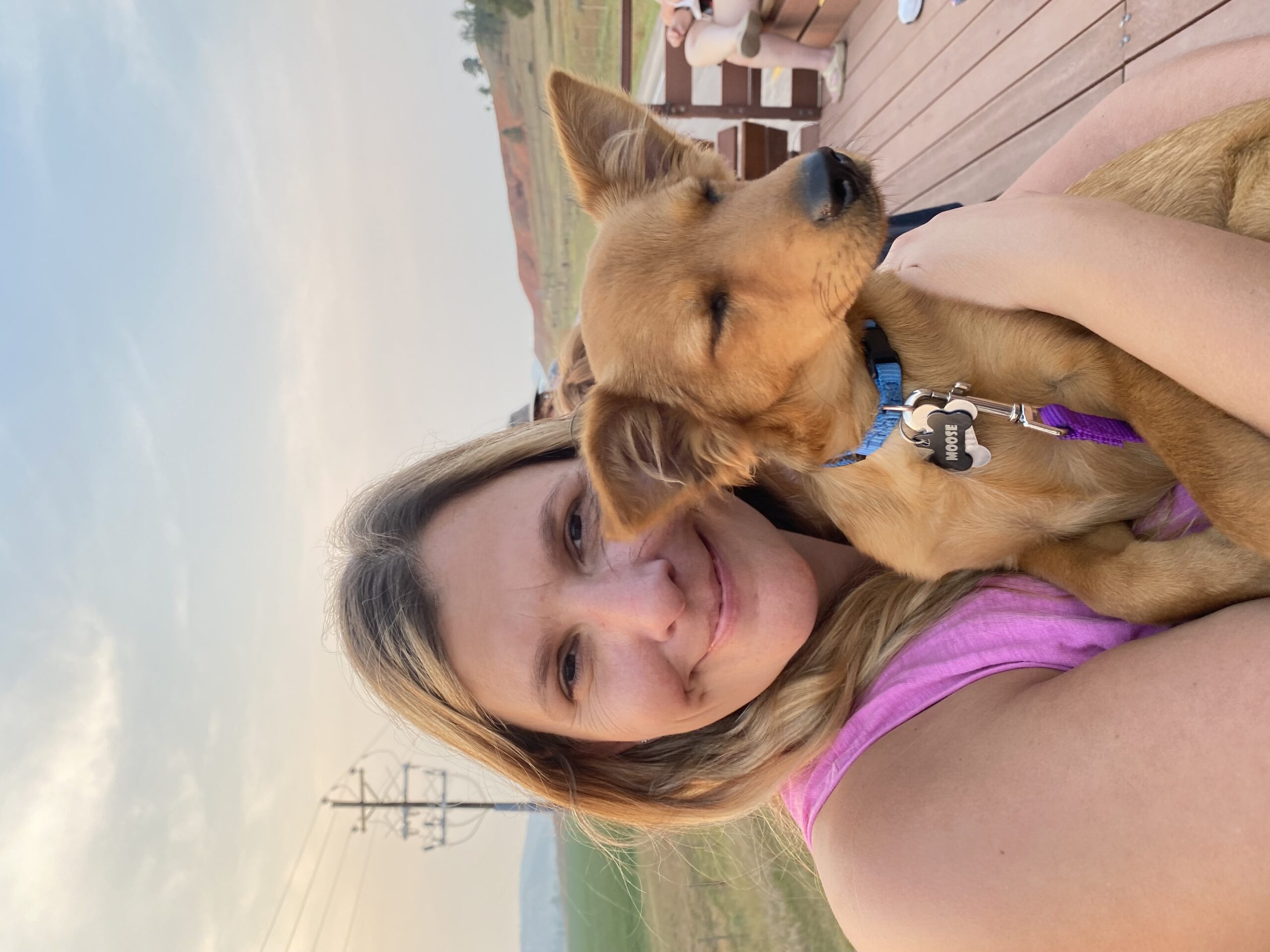 Jenny grew up in Germany. All she ever wanted out of life was to leave and have adventures. Jenny always traveled as much as the budget would allow, and when she met her husband traveling became a full-time thing. You can follow Jenny on her blog and Facebook.