Panama is an overlooked destination. Neighboring destinations such as Costa Rica get a lot of attention. But there are many fun things to do in Panama! This country is more than a beach destination. Visit Panama City to see colonial ruins next to modern day skyscrapers, go on adventures into the rainforest, or relax on one of the numerous dream-like islands.
Note: you must love hot weather if you plan to visit Panama. Temperatures are high year round. While the wet season is from May until November, you can expect a heavy downpour now and then throughout the year.
This post contains affiliate links. This means we make a small commission at no cost to you if you click through and make a purchase. All prices listed are accurate at time of publication.
5 Fun Things to Do in Panama
Traveling around a brand new to you country can be intimidating. You have to figure out logistics, deal with everything in a foreign language, and figure out all the small details on your own. If that sounds stressful to you, we have a solution! Join a small group tour for women only! Not only can you sit back, relax, and truly enjoy your vacation, but you will connect with amazing women and make friendships for life!
Sounds good? Then have a look at the Blissful Paradise trip to Panama, offered by Cherish, an amazing women-owned small business. I traveled to Costa Rica with Cherish, and I can tell you, it was the trip of a lifetime! They offer fully curated trip experiences, but with the added perks of ethical small group travel.
So here's what you need to know: the dates are October 21-28, 2023, and January 20-27, 2024. You'll get a fully planned and guided tour through Panama City and a conglomerate of Panamanian islands (and those islands are a DREAM!), including a visit to indigenous tribes. Can you hear that tropical beach calling your name? Sign up today for a guaranteed dream trip!
1. Travel from ocean to ocean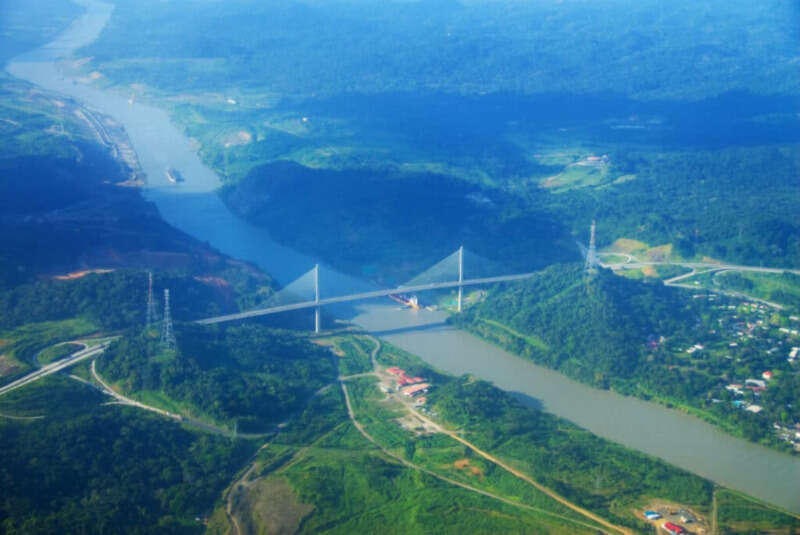 The one thing that's most associated with Panama is the Panama Canal. You might think of it as just a random ship transit route. But the Canal is quite fascinating, with lots of interesting history. Construction started in 1904, every year, more than 13 000 ships cross the Panama Canal (that's about 6% of the world's commerce), and more than 25 000 people died while it was being built. You can learn all that and more, and see for yourself the intricate structure of locks that enable vessels of all kinds to quickly transit from the Pacific Ocean into the Atlantic, or vice versa, on a Panama Canal Zone tour. If you are somewhat interested in the Canal, but a lot more excited about the local wildlife, choose a tour of Monkey Island and an indigenous village instead. Visiting the Panama Canal is one of the most fun things to do in Panama.
2. Visit One of 3 Natural UNESCO World Heritage Sites
Speaking of nature and wildlife: Panama has a lot to offer in that regard, and if you love nature, you will find many fun things to do in Panama. Located at the point where North America and South America connect, Panama's nature is incredibly diverse. For example, Panama has more species of birds than you will find in North America and Europe combined. 63% of the country are covered by rain forest, and the plant diversity outshines that of Canada plus the United States. Make a plan to visit at least one of the three Natural UNESCO World Heritage Sites.
1) Coiba National Park and its special zone of marine protection
In the Gulf of Chiriquí, off of Panama's Pacific Coast, lies the island of Coiba. Access to the island has always been limited. First, because it was a penal colony, and in 2005 it became a marine reserve to protect its incredible biodiversity. The best way to experience this national park is to go for a dive on the Bahia Damas Reef, which is the largest reef on the western coastline of the American continent. If you are not a diver, you can join a whale watching tour, or hike through the undisturbed rainforest.
2) Darien National Park
Darien National Park is not just the largest national park in all of Panama, but it is also the largest protected area in Central America and the Caribbean. Featuring all kinds of jungle – virgin rainforest, cloud forests, premontane and montane forests, large mangroves, and even dwarf forests, you need to add this park to your list of fun things to do in Panama. When you visit this biosphere reserve you have a chance to see rare and unique wildlife, such as the harpy eagle and the jaguar. This birdwatcher's paradise is extremely remote. Be prepared for hiking in rainy and humid conditions.
3) La Amistad International Park
This park is the largest and most remote nature reserve in Central America, and is located partly in Panama, partly in Costa Rica, along the highest and wildest non-volcanic mountain range in the area. La Amistad is a haven for animal lovers. Some endangered species, such as the s Ornate Spider Monkey, the Central American Tapir, and the vulnerable Black-crowned Central American Squirrel Monkey, that can only be found here.
3. Discover Panama City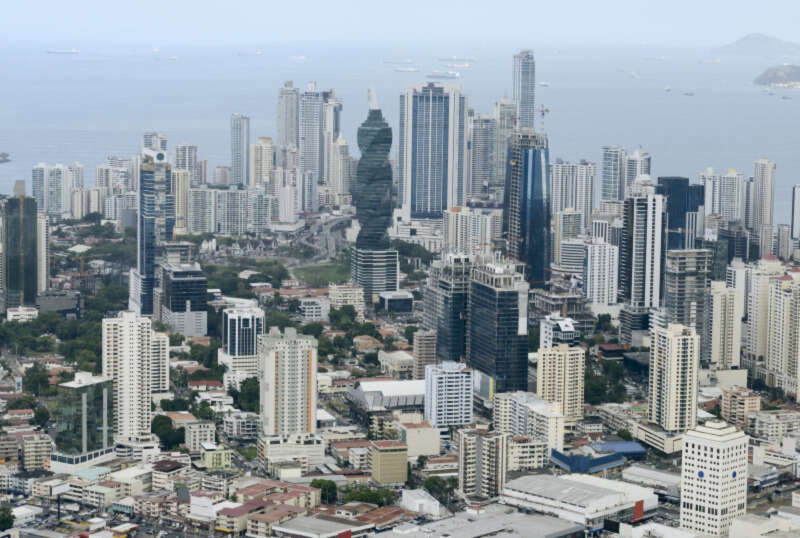 You might be more familiar with Panama City's namesake in Florida, but the OG has a lot more to offer than the party destination in the US. Panama City is a modern city with close to half a million inhabitants. The US Dollar is widely used as currency, even though it's not technically the official currency, which makes it very easy and convenient for US travelers. A lot of Panama's attractions are no more than an hour or two away from the city, which makes it a great, central place to stay and venture out. While taxis can be pricey, public transportation is widely available, which makes it easy and affordable to get around. Here are the most fun things to do in Panama City:
1) Drink coffee
Panama offers ah-mazing coffee! The coffee the country is most famous for is the Geisha coffee. It requires certain cultivating conditions to grow, and can only be grown once a year. hence it is pricey, but 100% worth it!
2) Go on a bike tour
The one way to ensure you don't miss any of the fun things to do in Panama City is to go on a tour. If you've been sitting on a plane for hours, get some exercise on a bike tour. Ride through Old Town and visit the historical center. Get some fresh air on your ride to the Bay of Panama, and enjoy the view of the ocean and the modern buildings in the area.
3) Wander the streets of Old Town
If a 2-3 hour tour isn't enough for you to see all there is to see in Casco Viejo, the Old Town, take a bus and spend all the time you want. Admire the historic architecture and make sure to not miss the beautiful churches of San Francisco de Asis and San José. Stop by the Plaza de Francia and visit the memorial paying tribute to the 22 000 workers who died during the construction of the Panama Canal. The Convent Santo Domingo is another must-see stop and one of the fun things to do in Panama. Its El Arco Chato (flat arch) is an engineering feat of its time, and a popular photo stop. Last but not least, visit the Plaza de la Independencia with the impressive Basilica of the Virgin of Santa María la Antigua at its center.
4) Go on a food tour
One of the most fun things to do in Panama, and honestly, anywhere we go, is indulging in local cuisine. A food tour is perfect to experience the tropical fruit, delicious coffee, and fresh seafood Panama is famous for.
5) Centro Artisan Market
If you are wondering what are the best souvenirs to buy, this huge artisan market will surely hold your answers. From Panama Hats to necklaces and other knickknacks, you can shop your heart out and get a better deal than at the shops in Old Town!
4. Relax in Bocas del Toro
Your list of fun things to do in Panama should definitely include some island hopping. Bocas del Toro and its islands are known for their relaxed island vibe. The small islands are covered in rainforest. Small towns and stunning beaches round up the perfect vacay. Go sailing! This sailing tour takes you to popular points such as Starfish Beach, Solarte Coral Gardens, and Dolphin Bay Preserve. Stop along the way to snorkel in the crystal-clear waters of the Caribbean. Feel the need for speed? Take a speed boat tour! There are several options, depending on which locations you prefer to see. Do not miss the chance to see a working chocolate farm on the Bocas Cacao Farm tour!
5. Find Your paradise in the San Blas islands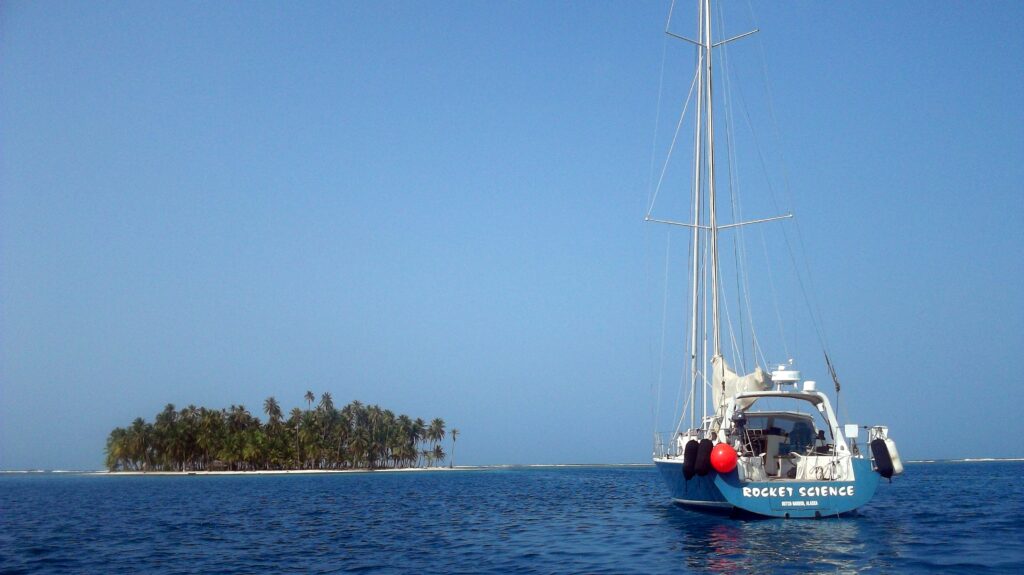 The San Blas islands (Guna Yala) are an indigenous territory of Panama, and they are truly a gem. This paradise is very remote, away from the hustle and bustle and hectic life we lead. It's a must-see stop when you visit, and one of the top fun things to do in Panama. The San Blas are an archipelago comprising around 365 islands and cays. A meager 50 of those are inhabited by the Guna people. A visit there won't be anything like a commercial holiday. There's no internet, and no credit cards are accepted. The only accepted form of payment is US Dollars. You'll either camp or live in a thatched hut over the water. Immerse yourself in the local culture and cuisine. This is a wonderful way to tune out of our regular, hectic lives and take a deep, cleansing breath.
There are two ways to get to the San Blas Islands. You can take a 4×4 ride from Panama City to the main port in the San Blas, which is Cartí. From there its only a 20 minute boat ride. Or, you can go by sailboat, which is one of the best ways to see this beautiful archipelago.
Panama is incredibly rich in nature and history. Now that you have discovered some of the fun things to do in Panama, book that ticket, pack your bags, and go on an adventure!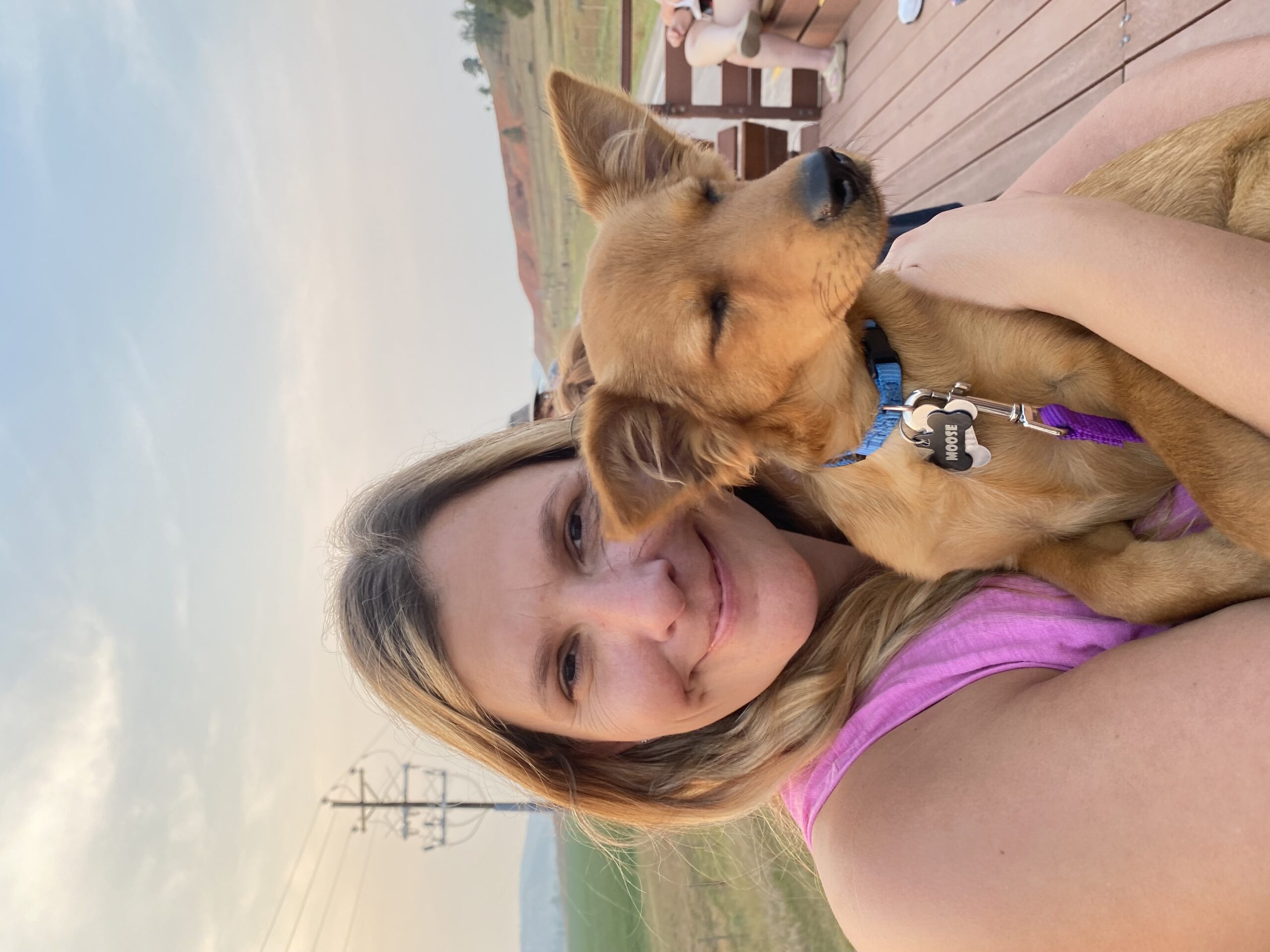 Jenny grew up in Germany. All she ever wanted out of life was to leave and have adventures. Jenny always traveled as much as the budget would allow, and when she met her husband traveling became a full-time thing. You can follow Jenny on her blog and Facebook.