Mobility scooters can make your travels easier! Traveling has many benefits, from improving mental health to making valuable memories. Everyone has a right to travel and reap these benefits, including people who need mobility aids to facilitate getting around. If you use an aid such as a mobility scooter, you can still travel. In fact, they can even make your travels easier. Keep reading to learn about traveling with mobility scooters and all the travel benefits your aid can provide.

Air Travel With a Mobility Scooter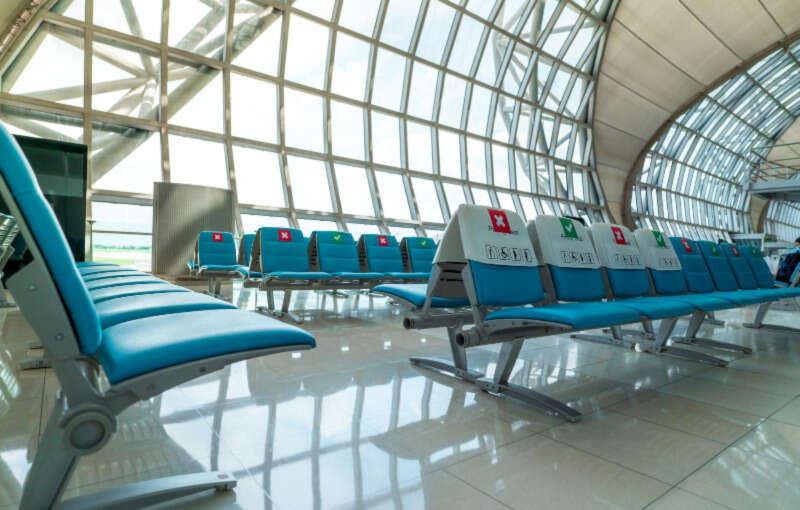 Some airports around the US and the world are removing their benches and other places to sit, so unhoused people don't try to sleep in the airports. Unfortunately, that means people with mobility issues don't have places to rest.
If you already have a mobility scooter, bring it with you when you fly to always have a place to rest. Depending on the type of scooter you have, an assistant may fold it up and place it in overhead storage or put it with larger pieces of checked luggage. If it's going in the cargo hold, the airline should provide a wheelchair for you to use to get onto and off of the plane. Call ahead to your specific airline to learn their procedures, so you know what to expect.

Exploring With a Mobility Scooter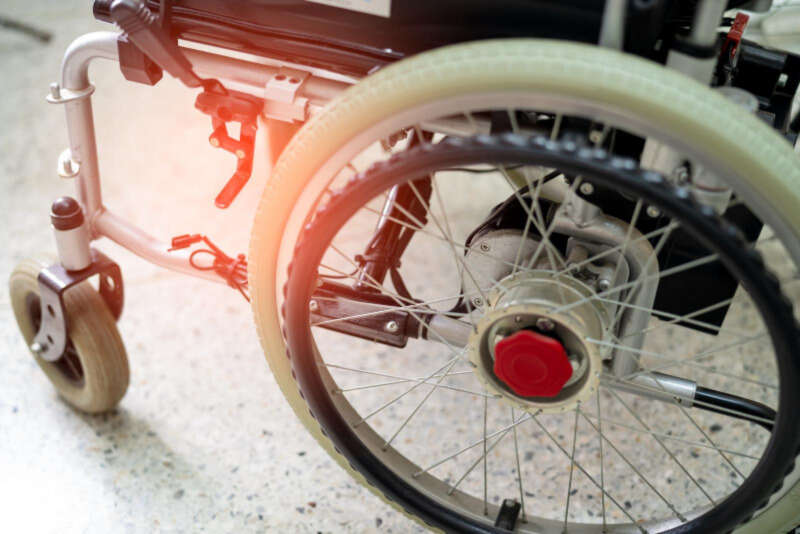 If you only use your mobility scooter occasionally, you may wonder if you really need to bring it with you for your travels. It may seem like it will add more hassle even if you're not flying, as it's still an extra piece of equipment you need to carry around.
However, travel is all about exploring new places. You can research this new destination and determine whether or not you'll need your mobility scooter, but it's always better to be safe than sorry. If your health changes during your trip or you decide to further explore your destination beyond your research, you want to be able to enjoy your experience. A mobility scooter can help you do that safely.

Charging Your Mobility Scooter While Traveling
Many automated mobility aids require electricity to work. When comparing mobility scooters to electric wheelchairs or other electric mobility aids, you'll learn that many of these aids use sealed, rechargeable batteries. This means you need an electricity source while traveling.
While this may have posed a problem in the past, most countries have electricity access now, especially in capital cities. That means you can still easily explore different countries with your mobility scooter. If you want to have a backup plan just in case, then bring along a manual mobility aid, such as a manual wheelchair.

Mobility Scooters Can Make Your Travels Easier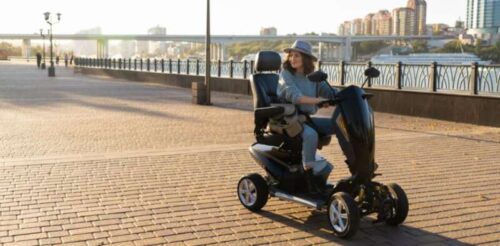 You may think that mobility scooters will make your travels harder, but they can actually make them easier. Mobility aids allow you to enjoy the benefits of travel, no matter your physical condition. While you may have to do some extra planning, you can still travel and make great memories while using a mobility aid.