If you are looking for reasons to visit Vancouver, I'm here to help! Living a life as a long term expat is always an adventure. Knowing that your 5 year plan will be one of exotic places and new experiences is exciting and interesting…but there's never any place quite like your home. My home-base just so happens to be Vancouver, Canada.
I cannot exaggerate how stunning this city is. From the snow-capped peaks of Grouse Mountain to the sandy beaches of English Bay; Vancouver has everything you could want and more. Whether you're looking for rugged nature, spicy culture, or a cosmopolitan getaway – you'll find it all within driving distance of the airport.
So let's break it down. What are the top 5 reasons to visit Vancouver, and makes the Van City and its surroundings so captivating?
5 Excellent Reasons To Visit Vancouver, Canada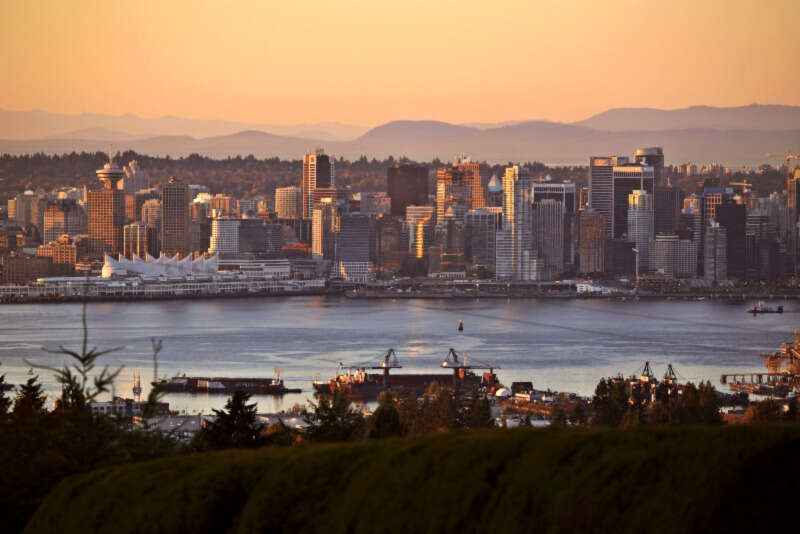 Transportation
While Uber and other ride-sharing programs are outlawed in Vancouver, the city makes up for it with a extensive and reliable public transit system. The Skytrain price is a little high when leaving the airport ($9.10) but once you enter the city, prices will return to the usual $2.85-$5.60 depending on the distance traveled. Where the Skytrain doesn't travel, there will always be a bus line. Drivers are generally friendly and will give you advice on where to go and when to get off. Getting around this easy is one of the top reasons to visit Vancouver.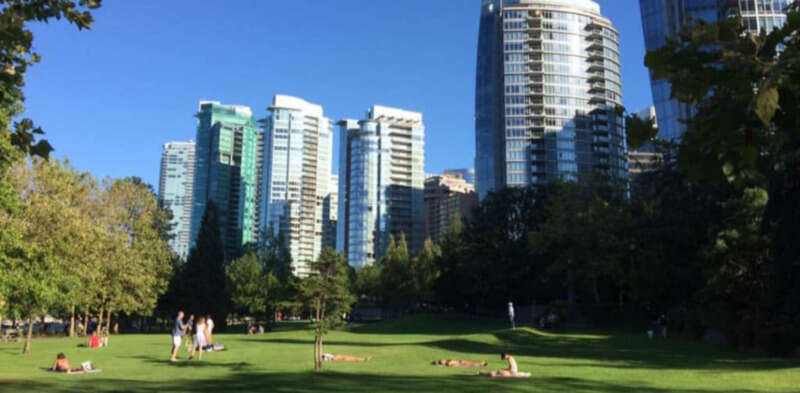 Stanley Park
Stanley Park is on top of my list of what to see, not only because of its beauty but also because of how many amazing attractions it has to offer.
Before you enter the park I suggest a quick stop on Denman street to rent bikes. The park is big and biking can speed things up. Start towards the east and ride along the seawall. Be sure to look out for the Totem Poles, Brockton Point Lighthouse, Lions Gate Bridge, and Siwash Rock.
A perfect end would be brunch at the Stanley Park Tea House, a walk around Beaver lake, or an afternoon spent at Vancouver Aquarium which is nestled inside of the park. Be sure to also take time to wander the unpaved paths to explore the old-growth forest and see some seriously giant trees.
Granville Island Market
If you still have your bikes (and even if you don't) ride down through English Bay towards the Granville Island ferry terminal. This tiny tugboat will pick you up for $4.50 and take you almost anywhere along False Creek. I suggest getting the day pass and using this as a main mode of transport if you plan on crossing the water multiple times. Once you're across get ready for an overload of sights and smells. Granville Island is a home for eclectic artists, traveling foodies, and boutique shoppers.
Denman Street
Do you like food? Then you have even more reasons to visit Vancouver. I like food. Vancouver is famous for it's incredible Asian cuisine, and a trip here isn't finished until you've tried some of the best Dim-sum, Sushi, Pho, or Curry you'll ever have in your life. If you're already in the west end, plan your dinner around Denman – and be ready to eat your body weight in Soup-Dumplings.
North Vancouver
Tired of the bustle of the city? Make your way to Water Front Station and catch the SeaBus to Lonsdale Quay in North Van. From here you can catch the 228 Bus connection to Lyn Valley Suspension Bridge (a cheaper and less crowded version of Capilano Suspension Bridge) – Or take the 236 to Grouse Mountain Sky-Ride and see the city from a truly stunning view. Or, if you're afraid of heights, I'd suggest a boat ride down the Indian Arm fjord from the town of Deep Cove.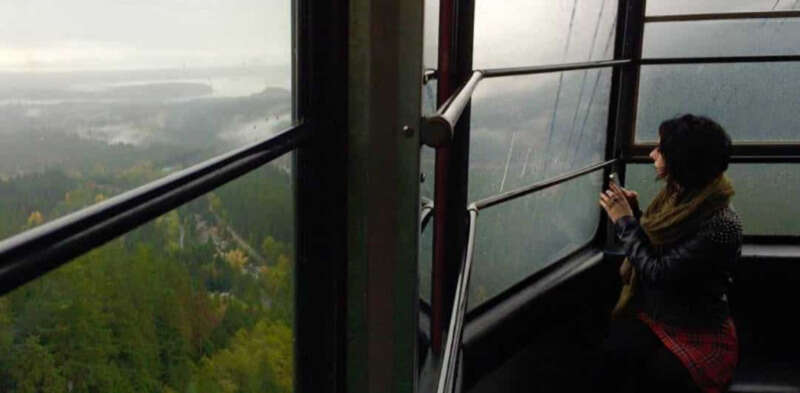 This list of reasons to visit Vancouver could go on and on. It has so much to offer and I don't have enough words to capture all of them. Above are my most accessible and widely loved spots in Vancouver that shouldn't be missed. However, if you find yourself on an extended trip and may have a little more time to plan here are some of my other favorite things to do…
Cherry blossom festival
Explore Gastown and see the Steam Clock
Kayak False Creek (LightTheNight glowing kayak tours)
Vancouver Art Gallery
Science World (super fun for kids and adults)
Road Trip to Horseshoe Bay (lovely winding roads and stunning views)
Davie Village (local gay district has all the fun parties)
Walk Historic China Town (Research before, it's a rougher neighborhood)
Take the day Ferry to Vancouver Island, Bowen Island, or SaltSpring Island.
Go whale watching off the coast.
Bloedel Conservatory (if you like botanical gardens and parrots)
Beaty Biodiversity Museum,
Tons of festivals and events year-round
An ideal trip is between April-September
Art director, diver, and adventure-seeker, I left Canada in 2015 and have been abroad ever since. Through writing and photography, I hope to combine my passions for art and travel to create a life rich with creativity, connection, and adventure – Read more at TuffTravels.com