Today let's talk about the best Mount Everest books. I'm an avid reader, and I love to get book recommendations from family, friends, acquaintances, internet friends, really anyone. For me, recommending a book I truly enjoyed is a love language. So when my husband mentioned he thought I would enjoy Jon Krakauer's bestselling book 'Into Thin Air', I picked it up and started reading. Little did I know it would lead to an obsession with finding and reading the best Mount Everest books out there. If you, like me, love to go on an adventure by book to the highest point on earth, use our comprehensive list of books! Get ready to make friends in 'high places'.
This post contains affiliate links. This means we make a small commission at no cost to you if you click through and make a purchase. All prices listed are accurate at time of publication.
Best Mount Everest Books
Named after Sir George Everest, a British surveyor and geographer most known for his survey of India, it's located both in Tibet and Nepal, and with an impressive height of 8848 meters or 29,031 feet it is a sight to behold. Let's dive right into the stories about Mt Everest, the world's tallest peak, the third pole (its ice fields contain the largest reserve of freshwater outside the polar regions), and the object of high altitude dreams and ambitions for many.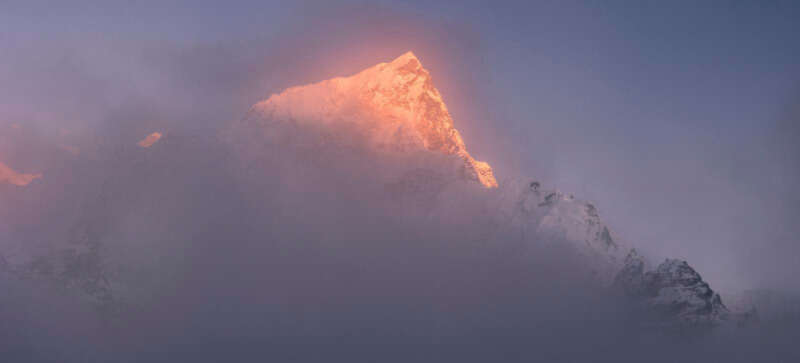 1. Jon Krakauer – Into Thin Air
Into Thin Air is the most well-known book about a Mount Everest adventure ever published. It's Krakauer's personal account of a disaster that occurred on the world's highest mountain on May 10, 1996. Krakauer, a journalist for the magazine 'Outside', joined an Everest expedition setting out to summit the famous mountain. But on that May day, luck was not with the climbers. A storm struck, and eight people were killed, including Scott Fischer, a renowned mountain guide from the United States, and Rob Hall from New Zealand, who headed one of the expeditions. In 1997, Krakauer recounted the events leading up the the disaster, the rescue attempts of the people stuck in the storm, some with altitude sickness, and the aftermath in Into Thin Air. If this is your first time reading a book about Mount Everest, you may be struck by the intensity of it all. It's a book worth reading, though there was controversy surrounding the rescue efforts, especially his retelling of the role of Anatoli Boukreev, a fellow climber and guide. Luckily, Anatoli Boukreev also told his side of the story. You can read both books and decide for yourself what to believe.
Click here to watch Into Thin Air: Death on Everest, the movie adaptation of this popular book.
2. Anatoli Boukreev – The Climb: Tragic Ambitions on Everest
The Climb is Anatoli Boukreev's account of the 1996 disaster on Mount Everest. As the head climbing guide for the Mountain Madness expedition Anatoli Boukreev did what he could to save others. He headed out into the storm to try and rescue as fellow climbers as he could, risking his own life in the process.
While Krakauer's book is said to be much more entertaining, you should hear different points of view of this true story. Pick up The Climb today!
3. Beck Weathers – Left for Dead: My Journey Home from Everest
Beck Weathers' bucket list item was an ascent of Everest. Instead, he got to write a third account of the deadly disaster that struck on May 10, 1996. He was one of the people who got lost in the storm that wreaked havoc on the mountain that day. It vividly brings to the forefront a fact that's as harsh as it is real on the highest mountain in the world: help can not always be provided. Beck Weathers learned that the hard way. Rescuers who were out in the storm looking for survivors found him, close to death, and decided that his chances of survival were so slim, they would be better off using their resources to find people who still stood a chance to make it. Weathers was left to die, and yet, he did not. His will to live was so strong that he managed to save himself against all odds. In Left For Dead you can follow his harrowing account of that day, and the events leading up to it.
4. Sir Edmund Hilary – View from the Summit: The Remarkable Memoir by the First Person to Conquer Everest
On May 29, 1953, Sir Edmund Hillary achieved what no one before him was able to do: he stood on the summit of Mount Everest, the top of the world. While he's been hailed for this achievement far and wide, becoming one of the most famous explorers in history, I'd like to point out that he wouldn't have been able to do this without the support of Sherpa Tenzing Norgay. In fact, most climbers who came after Hilary would have been unable to achieve their life's dream without Sherpa support. For a long time the role of Sherpas was downplayed, but luckily, today they are highly regarded for the elite mountaineers they are, and Hilary and Tenzing Norgay are both regarded as the first people to summit Everest. Their expedition, led by John Hunt, was the 9th expedition to attempt a summit of Mount Everest, but the first to succeed.
In View from the Summit, Sir Edmund Hilary entertains the reader not just with the story of his most famous feat in 1953, but with many adventures from his long, eventful life. How did a little boy from New Zealand, dreaming of adventures, turn into a man who made a massive impact of generations of adventurers? Best to let him tell it in his own words! It is one of the best books about Everest you'll ever read.
5. Ed Viesturs – The Mountain: My Time on Everest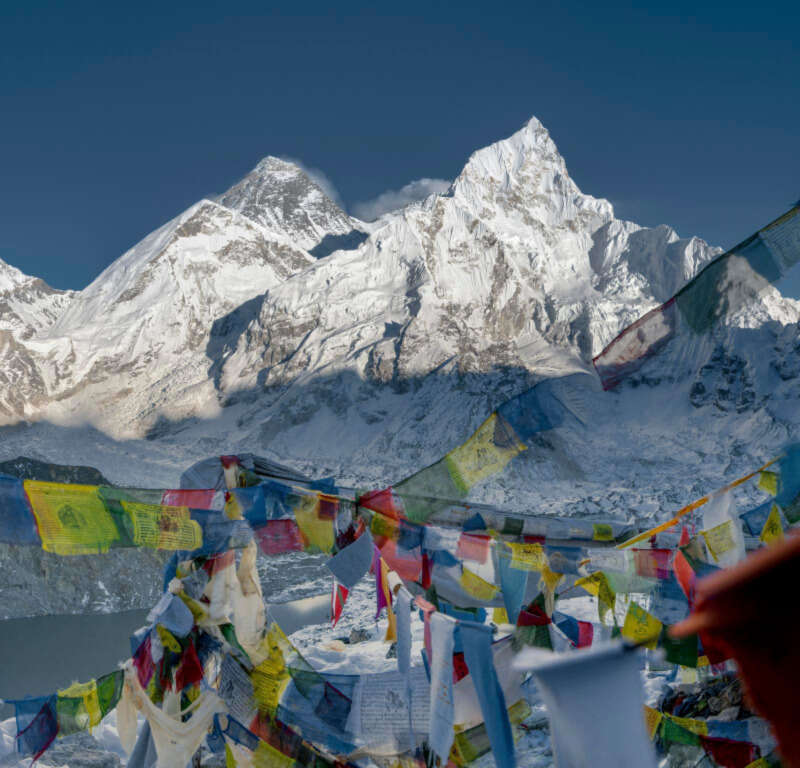 Ed Viesturs is a man with remarkable achievements, but when you read his books, you'll notice that, despite his fame, he comes across as a super likeable guy. For me, that made reading his books (and I've read all of them!) even more enjoyable. Viesturs has been on a jaw-dropping total of 11 Everest expeditions, as a climber as well as a guide, and reached the summit of Everest seven times.
In The Mountain Viesturs, along with co-author David Roberts, takes a look at the different ascents, tells the stories of those who made it to the top of the world, and those who disappeared without a trace. Along with great stories, Viesturs and Roberts offer some discussion about the circus the Everest climb has become. Once you've devoured this highly readable great book, pick up No Shortcuts To The Top, Viesturs' account of climbing the world's highest peaks, one of my favorite books!
6. Jamling Tenzing Norgay – Touching My Father's Soul: A Sherpa's Journey to the Top of Everest
Most of these Everest adventure books are written by the mountaineers who come from all over the world to check this item on their bucket list. The rare exception is Jamling Tenzing Norgay's book Touching My Father's Soul, written by no other than the son of Tenzing Norgay, who made it to the summit of Everest along with Sir Edmund Hilary.
Here we have a chance to see the other side of the story and learn about Sherpa culture, without whom most of the ascents to the top of the world would be impossible. Jamling Tenzing Norway was also on the mountain when the terrible 1996 disaster struck. His account of the events can be found in the book, as well as lesser known stories of his father's famous feat, and an insight into the spiritual world of the Sherpas. It is weaved together into a fascinating book that's a must-read for anyone looking for the best books about Mount Everest.
7. Reinhold Messner – The Second Death of George Mallory: The Enigma and Spirit of Mount Everest
In The Second Death of George Mallory, a legend writes about a legend. Reinhold Messner, maybe the most famous mountaineer of all times, tells the story of George Mallory and Andrew 'Sandy' Irvine. They were part of an Everest expedition in 1924, but both disappeared on the Northeast Ridge of the mountain on their summit attempt. What exactly happened remained a mystery for a long time, despite several expeditions setting out to recover the bodies of the climbers. It wasn't until 1999 that George Mallory's body was found at nearly 27,000 feet, in the so-called death zone where the oxygen pressure is so low that human life can't be sustained for a prolonged period of time. The body of Sandy Irvine was never recovered. Set out with Reinhold Messner to explore their story.
8. Wade Davis – Into the Silence: The Great War, Mallory, and the Conquest of Everest
While the story of the British expedition to Everest that resulted in the death of Mallory and Irvine is fascinating in itself, it's even more fascinating to see another aspect of it. Wade Davis In Into the Silence, Davis delivers a vivid recounting of the events on the mountain, but he also sets the expedition into a historical context. It was launched in the wake of the Great War, World War I, as a symbol of national redemption and hope, and originated in 19th century British imperial ambitions. It's a captivating look at the bigger picture of this expedition which ended in a tragic Mount Everest disaster.
9. Reinhold Messner – The Crystal Horizon: Everest-The First Solo Ascent
Reinhold Messner is a truly remarkable mountaineer. A few years ago I had the chance to meet him at one of his book tours, and it was simply in awe. If you are a fan and find yourself traveling around northern Italy, visit one of the Messner Mountain Museums! I did so in 2019, and can tell from experience that it is a must for fans of the legend, and anyone who loves stories of the mountains.
But, let's get to the most achievable goal here: read one of Messner's books. On August 20, 1980, the master of alpine-style climbing became the first person to climb Everest not just solo, but without supplemental oxygen, a feat very few have accomplished since the first ascent in 1953. Messner is known for climbing mountains the hard way, without Sherpa support, without supplemental oxygen, and without building extensive camps to fall back on. In The Crystal Horizon, Messner recounts his year traveling in Tibet, and the challenges he faced when he took on one of the greatest challenges known to man all by himself and succeeded in climbing the north face.
10. Jordan Romero – No Summit out of Sight: The True Story of the Youngest Person to Climb the Seven Summits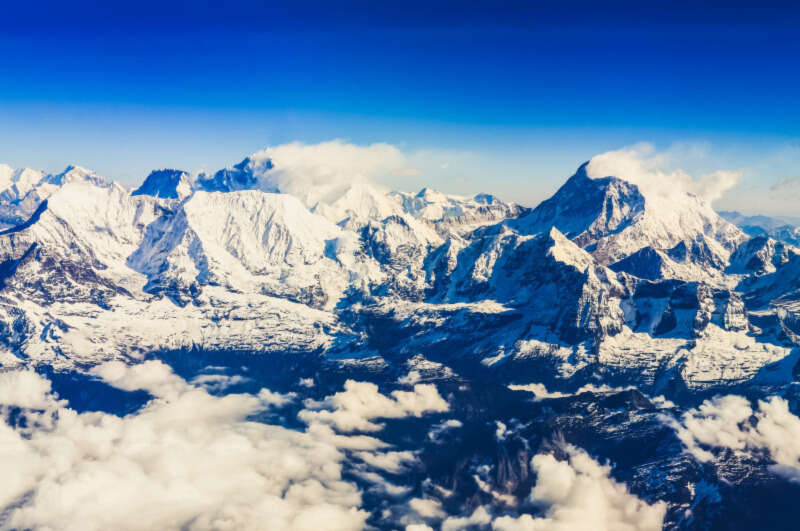 What brings a 9 year old kid to decide he wants to climb all seven summits? As unbelievable as this may sound, Jordan Romero stood on the top of the world at the tender age of 13. His dream of standing on the summit of Mount Everest came true on May 22, 2010, and we get to tag along on his journey to climb the seven summits, the tallest mountain on each continent, in his book No Summit Out Of Sight. You are guaranteed to come away from this reading adventure feeling as if the world is your oyster and you can do anything! What I loved most about this story is the absolute determination of someone so young, and the incredible support he received from his parents, who moved heaven and earth to make his dream a reality.
11. Bear Grylls – The Kid Who Climbed Everest: The Incredible Story Of A 23-Year-Old's Summit Of Mt. Everest
British adventurer Bear Grylls is widely known for challenging his survival skills on the television show Man vs Wild. Here's something you likely don't know about the man: in 1996, at age 23, Bear Grylls was severely injured. He was in the British Army at the time, and on that fateful day he jumped out of a place on a routine parachute jump, but his parachute failed to open. And yet, 18 months later he stood on the summit of Everest. How, you ask? Find out when you read The Kid Who Climbed Everest!
12. Junko Tabei – Honouring High Places: The Mountain Life of Junko Tabei
While mountaineering was the domain of men for a long time, women surely made their mark on the highest mountain in the world. The first woman to summit Everest was Junko Tabei. She faced a lot of backlash in her home country of Japan for her passion for climbing. But on May 16, 1975, after enduring hardship and disaster when an avalanche struck her expedition at Everest base camp, Junko Tabei summited Everest, bringing her lots of fame as the first woman to accomplish this feat. She went on to make her mark in the mountaineering world, and Girls Who Travel honors her as one of the most inspiring women in history. If you want to learn more about her life, read these 10 bold facts about Junko Tabei. And make sure to pick up a copy of Honouring High Places to find out the stories and highlights of Junko Tabei's life.
13. Ellis J. Stewart – Everest: It's Not About the Summit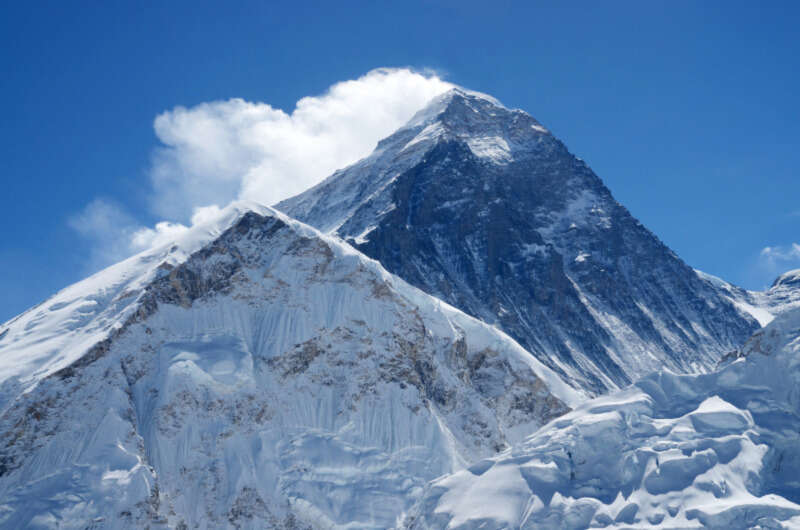 When you pick up books about Mount Everest, you expect dramatic stories of men and women working themselves into the ground to achieve their ultimate goal: to climb the world's highest peak. But sometimes it takes more than one person can give. That's why I really loved Ellis J. Stewart's book. The people who don't make it to the top don't usually write books, but he did, offering readers a different perspective. In Everest: It's Not About The Summit, Stewart talks about his lifelong dream to climb Everest, his two attempts during the climbing season of 2014 and 2015, and how tragic circumstances prevented his success. It's a different kind of story, a great insight of what happens when you don't achieve your dream, the life lesson you learn, and I promise you'll love it! And if you do, make sure to get a copy of his new book, Misadventure: Lessons Learned from a Life of Ups and Downs.
14. Cathy O'Dowd – Just for the love of it: The first woman to climb Mount Everest from both sides
Cathy O'Dowd was the first woman to summit Mt Everest from both the Tibetian and the Nepalese side. On her first attempt in 1996 she got stuck in the infamous 1996 killer storm that killed eight ans was prominently featured in Jon Krakauer's Into Thin Air. She was on one of the successful expeditions, yet one of the members fell victim to the storm. In 1999, she returned and summited from the Tibetan side, making history. In Just for the love of it, Cathy O'Dowd tells the story of how and why she faced the deadly risks that come with an attempt to summit Mt Everest. A great read of her personal experience on the mountain!
15. Sir Chris Bonington – Chris Bonington's Everest
Sir Chris Bonnington is one of Britain's most accomplished mountaineers. With a total of 19 expeditions to the Himalayas, including 4 to Everest, he can be considered an expert on the topic of the world's tallest peak. Chris Bonington's Everest tells the harrowing tales of the mountain, paired with outstanding panoramic photographs that'll take every armchair mountaineer's breath away.
16. Lincoln Hall – Dead Lucky: Life After Death on Mount Everest
2006 was a deadly season on Mt Everest. 11 people perished that year. Lincoln Hall was there, and he is an unlikely survivor. He suffered from altitude sickness, collapsed in the death zone above 26,000 feet, and was pronounced dead. How did he make it back against all odds? To find out, read his account of surviving a night in Everest's death zone. A good book for those who love to be captivated.
17. Dennis Roberts – I'll Climb Mount Everest Alone: The Story of Maurice Wilson
In I'll Climb Mount Everest Alone: The Story of Maurice Wilson Dennis Roberts tells the tale of a British man of the so-called 'lost generation'. Maurice Wilson fought in WWI, but upon his return home failed to adapt back into normal life. In 1932 he decided he wanted to climb Mt Everest. Wilson bought an airplane, learned to fly it, and against all odds managed to fly it to India in 1934. Along with three Sherpa, disguised as Buddhist monks, he sneaked out of Darjeeling, making his way to the mountain, but eventually failed a solo attempt. He made two more attempts with the support of the Sherpa, but a year later, his body, along with his diary, was found close to the North Col. Maurice Wilson never achieved his dream, but if you want to read a story of grit, perseverance, and courage, the story of a man with no flying or mountain climbing experience, this is a good book to pick up.
18. Stephen Venables – Everest: Alone at the Summit: The first British ascent without oxygen
Stephen Venables was the first Brit to summit Everest without the help of supplemental oxygen. Think about what a feat this is. In the death zone, above 26,000 feet (or 8,000 meters) the air is so thin, it can't sustain human life for long. Even with the help of oxygen, climbers can suffer severe altitude sickness and die. But Venables added a little extra to this very particular challenge: he led a group of three American climbers up the eastern Kangshung Face rather than using one of the regular routes in the south or north. If they got in trouble, they would truly be alone. Find out what happened!
19. Mick Conefrey – Everest 1922: The Epic Story of the First Attempt on the World's Highest Mountain
When did the world's obsession with Mount Everest start? The answer is: 1922. In Everest 1922, Mick Conefrey tells the story of the very first expedition, led by George Mallory. We already know the attempt on the world's highest summit ended in tragedy, but Mick Conefrey paints a full picture of this failed adventure and it's characters that you don't want to miss out on.
I hope you enjoyed my compilation of best books about Mount Everest! It's not just fascinating to read of the successes and failures, but also to learn about the amazing Himalayas. While these books didn't exactly make me want to engage in extreme sports such as mountaineering and summiting Everest, one day soon I hope to go on a trek to Everest base camp! Where will your next adventure take you?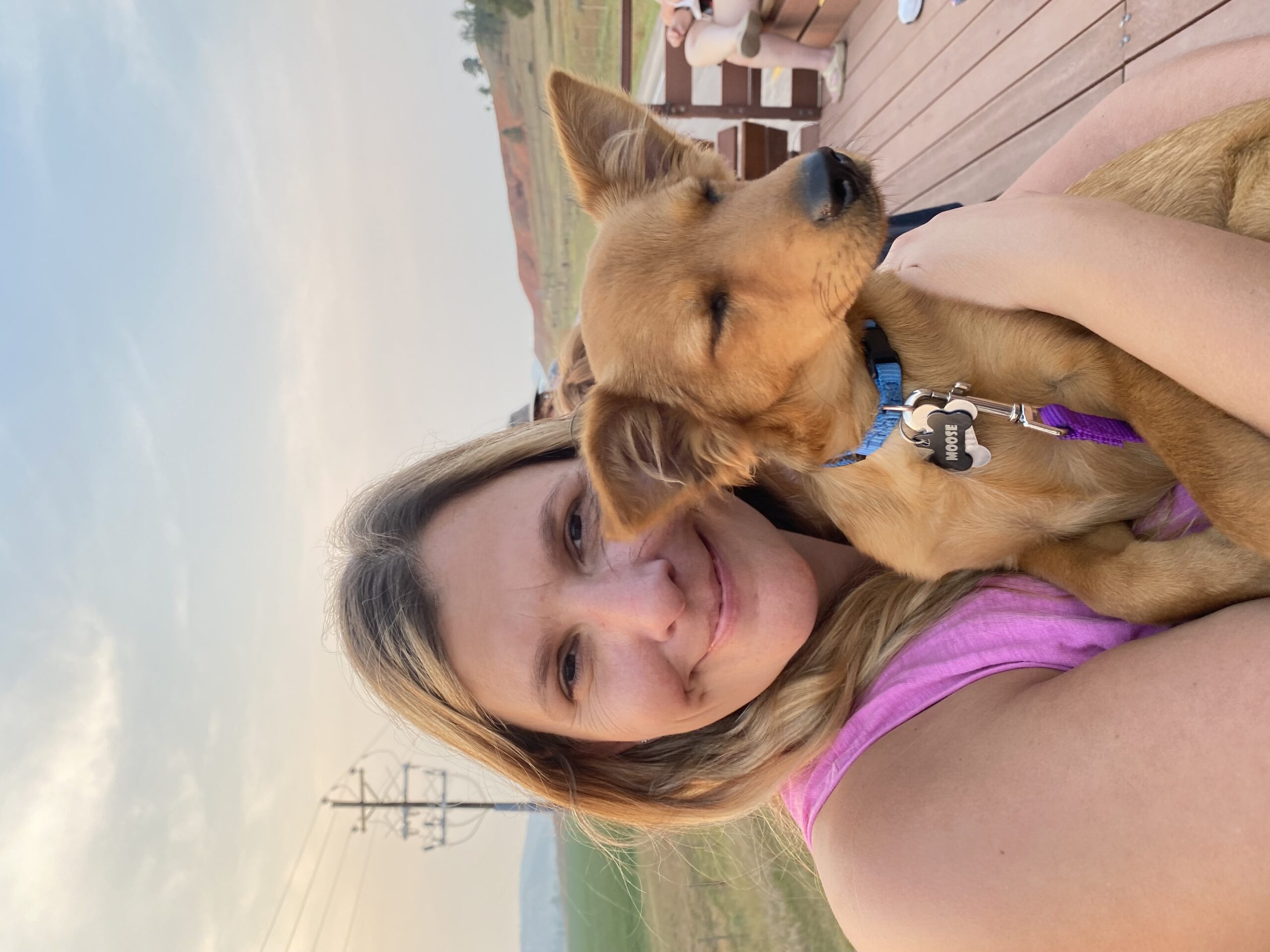 Jenny grew up in Germany. All she ever wanted out of life was to leave and have adventures. Jenny always traveled as much as the budget would allow, and when she met her husband traveling became a full-time thing. You can follow Jenny on her blog and Facebook.