Are you dreaming of going to Vietnam? Or are you already planning a trip? Have you been, and Vietnam is now your dream destination? Or is this your first time exploring this country? Whichever one it is, travel there by book! Traveling by book is the next best thing to hopping on a plane! We curated a list of books about Vietnam to keep you dreaming, help you plan, and whisk you away to this riveting country in Southeast Asia!
This post contains Amazon associate affiliate links. This means we make a small commission at no cost to you if you click through and make a purchase. All prices listed are accurate at time of publication.
Best Books About Vietnam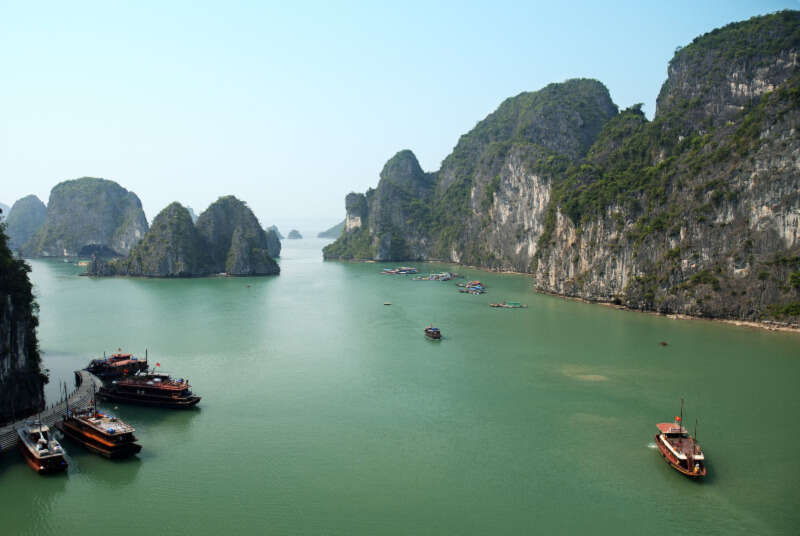 No matter if your favorite books are fiction or non-fiction, or a healthy mix of both, we got you covered! Reading about a destination is one of the best ways to explore it before you make the trip. Because the Vietnam War was such a defining time in history, you will find many war-related books on our list of the best books about Vietnam. While it is hard to find books that have a topic other than the war, we dug deep and unearthed them for you! Many of these books have audio versions as well, in case you prefer that over digital or physical copies. Let's start digging into books about this fantastic country in Southeast Asia!
Best Fiction Books About Vietnam
1. Graham Greene – The Quiet American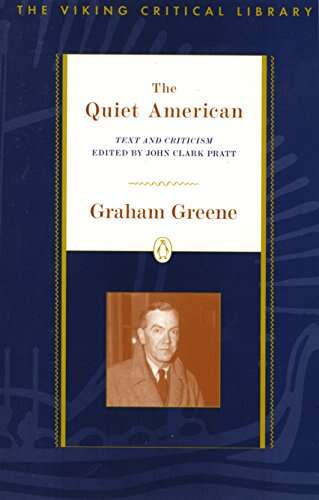 The Quiet American by Graham Greene is a classic. Alden Pyle arrives in Saigon on a secret mission during a time when the French Army struggles against the Vietminh guerrillas. He is young and idealistic, and he loves Vietnam, but then things go sideways. Pyle has a beautiful Vietnamese mistress, but she is whisked away from him by a British reporter named Fowler. Naturally Pyle doesn't take to this very well, and then there is bloodshed. While the action in the book is slow moving, it's a fascinating story worth reading.

2. Nguyễn Phan Quế Mai – The Mountains Sing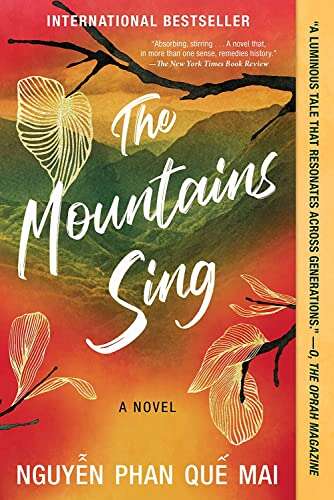 The Mountains Sing rightfully made it onto the list of international best sellers. It's the story of several generations of the Trần family, set during the Vietnam War. Trần Diệu Lan and her six kids were forced to flee from their home during the land reform. Her boys head off to war, while her granddaughter, Hương, is coming of age. The story is told in dual timelines, from the perspective of grandmother and granddaughter, and paints a vivid picture of 20th century Vietnam. Readers will find themselves glued to the pages!

3. Tim O'Brien – The Things They Carried
Tim O'Brien is an American writer who served in the Vietnam War. The Things They Carried is his most famous work and was nominated for a National Book Critics Circle Award and a Pulitzer Prize right after its publication in March 1990. It has since become a staple in classrooms across the United States, documenting the American experience in Vietnam.
The book contains linked semi-autobiographical stories of young men who carry the burden of a brutal war. They march through rivers and streams, and carry their burden across hills and into valleys. These stories will leave you awe-struck and heartbroken at the same time. It's one of the best Vietnam War books on the market.

4. Tim O'Brien – Going After Cacciato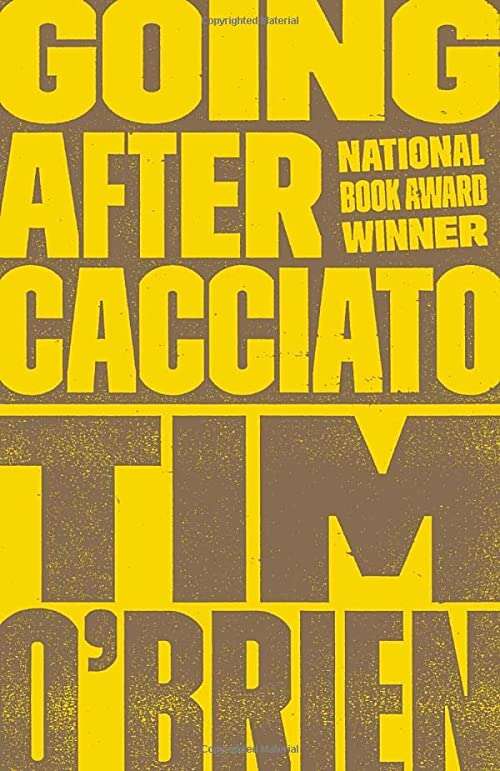 While The Things They Carried is certainly Tim O'Brien's most famous book, Going After Cacciato also deserves attention. This book won the National Book Award in 1979, and is now considered a classic among the novels about the Vietnam War. Going After Cacciato is the story of a young soldier. One day, he simply lays down his gun and decides to follow his dream instead of fighting this ugly war. He's convinced he can walk all the way to Paris. Will he make it? Read and find out!

5. John Shors – Dragon House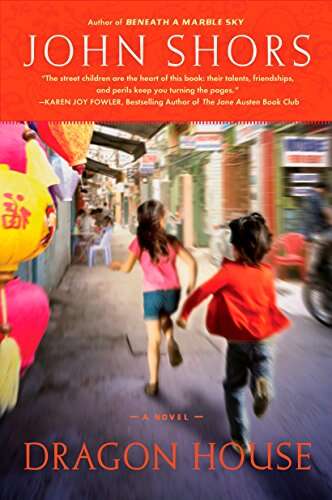 John Shors' Dragon House is a rare find! The story is set in modern day Vietnam. Iris and Noah, two Americans, are looking for a way to deal with their painful past and heal. They move to Ho Chi Minh City (the former Saigon) and open a center with the purpose to help Vietnamese street children. These children's stories will seriously tug at your heartstrings, and they do on the heartstrings of Noah and Iris. Not just do these two save the children, but the children save them, too. This is a story about trauma in a country which has known nothing but war for decades, and the survival stories of those growing up in this place.

6. Karl Marlantes – Matterhorn: A Novel of the Vietnam War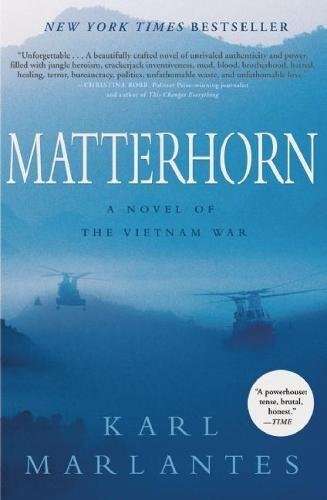 Karl Marlantes is another veteran of the Vietnam War who processed his memories by writing. Matterhorn is a powerful and timeless story of a young marine lieutenant, and it's about what it is like to be a young man sent to fight a war on foreign soil. Written over the course of thirty years, this epic novel will hold your attention like nothing else. Waino Mellas is a young Marine lieutenant and part of the Bravo Company. They aren't just fighting the North Vietnamese, but also the conditions on the ground: monsoons and wild animals, and the resulting malnutrition and diseases. But even within their company, there is division. When it comes down to the wire, will they stand together and overcome, or will they crumble in the face of their enemies? Pick up Matterhorn right now to find out!

7. Duong Thu Huong – Paradise of the Blind: A Novel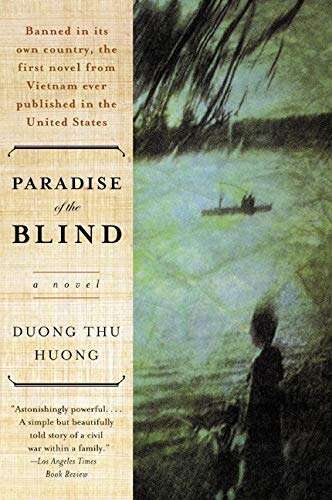 Duong Thu Huong was a teenager and young woman in Vietnam during the war. When she was old enough, she served seven years in a women's youth brigade on the front lines. After the war ended in 1975, she became very outspoken about and critical of the Communist government and was imprisoned for a short time for her criticism. Her first two books became instant best sellers in Vietnam, and were banned quickly thereafter.
In Paradise Of The Blind, the reader meets three Vietnamese women who are struggling in a world where women are expected to be subservient to men, and the people are suffering from brutal effects of the Communist government's actions. Hang is just a little girl, ten years old, and living in a slum in Hanoi with her mother. Land reform had ripped apart the tiny village they called home. Hang never knew her father, who died when she was just a baby. This family saga will capture the reader's attention from the first page.

8. Sue Cook – On Dangerous Ground
Things aren't going well for Pru. Her husband confesses his infidelity, and her daughter Molly is going on a gap year in Vietnam. But just when she thought things couldn't get worse, they do: she receives an email informing her that Molly might be in serious danger. She has become involved with political activists. Pru flies to Vietnam to find her daughter, but what she finds will change her life. Walk the streets of Saigon with Pru in search for Molly. You are guaranteed to be hooked until the very end!

9. Bảo Ninh – The Sorrow Of War: A Novel of North Vietnam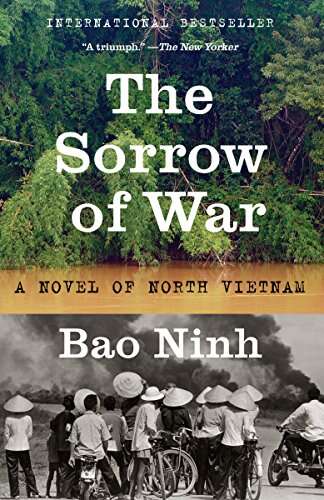 Bao Ninh is a former North Vietnamese soldier who fought bravely not only in the war, but later against his own government, who didn't want The Sorrow Of War to be published due to it being too non-ideological and too non-heroic. But there's good reason this novel became an international bestseller.
The Glorious 27th Youth brigade of the Vietcong was almost completely wiped off the face of the earth in battle. There is only a sole survivor: Kien. Kien is left to deal with the aftermath of the horrors of war. He picks up writing as a form of dealing with his ghosts, and it's almost like therapy for him. Kien tells his story: before, during, and after the war. Relive his story from the Vietnamese side of the war in this epic war novel.

10. Thanhhà Lại – Listen, Slowly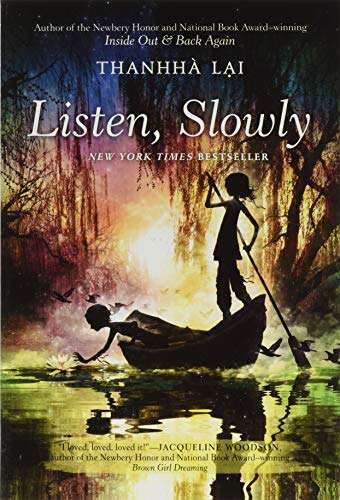 Twelve year old Mai is a California girl through and through. All she wants from her vacation is lots and lots of time at the beach. But her parents and her grandmother have other ideas. Grandma wants to travel to her home country of Vietnam and find out what happened to her husband during the Vietnam War. For Mai, it is a great opportunity to learn about Vietnamese culture – only Mai doesn't think this is a great idea. Yet she travels to Vietnam. What will happen? You will have to read this New York Times bestseller and find out for yourself!

11. Viet Thanh Nguyen – The Sympathizer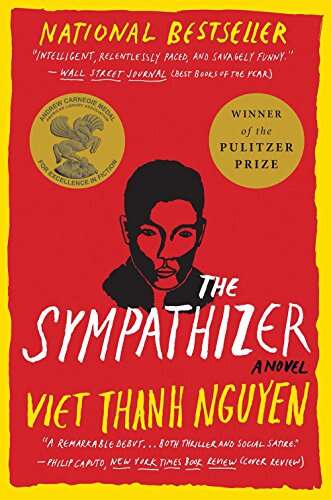 The Sympathizer by Viet Thanh Nguyen not just a New York Times bestseller, but so successful, it won the 2016 Pulitzer Prize for Fiction, the 2016 Edgar Award for Best First Novel, the 2016 Andrew Carnegie Medal for Excellence in Fiction, and several other prizes. That obviously makes it a top candidate for our list of best books about Vietnam.
The year is 1975, and there's nothing but chaos in Saigon. A group of high ranking members of the South Vietnamese army manage to leave Vietnam on one of the last flights out. They start a new life in the United States, in Los Angeles. But they aren't safe: one of them is reporting everything they do to a higher-up in the Viet Cong.
While The Sympathizer is fiction, and a spy novel, it still touches on many important points of Vietnamese American history while conveying the experience of being a Vietnamese in America after the Vietnam War. A must read!

12. Emily Maguire – Fishing for Tigers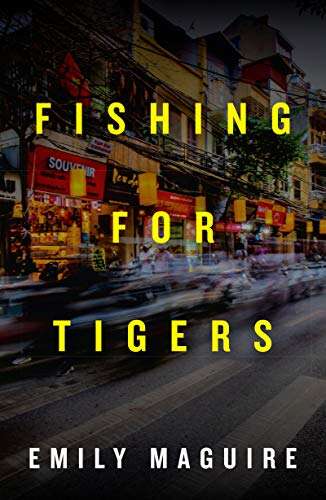 Mischa Reese got out of an abusive marriage and needed a place to reinvent herself and her life. She left California and found it in Hanoi. While she loves her freedom and her life in Vietnam, she has adopted a quite cynical attitude towards life and love, surrounding herself with other expats who share those views. But when she meets Cal, a very attractive Vietnamese-Australian boy, and starts an affair with him, something awakens within her. However, her actions have consequences…

13. Larry Heinemann – Close Quarters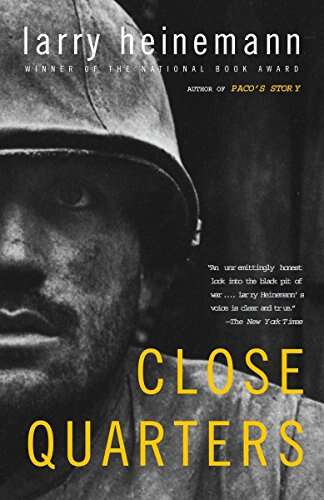 Larry Heinemann is yet another great chronicler of the war in Vietnam. Close Quarters tells the story of an ordinary soldier, Philip Dosier. He is drafted right after high school into a world of fighting and despair, and he returns home a much different person than he was when he left.
Be aware that Close Quarters isn't an easy book to read. It contains graphic descriptions of violence, expletives, and racial slurs. But it is also harrowing, gritty, and a realistic depiction of the events back then.

14. Dinah Jefferies – The Silk Merchant's Daughter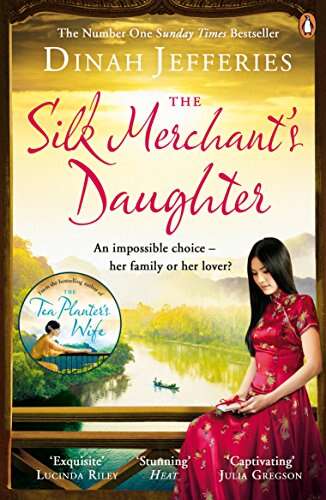 The Silk Merchant's Daughter is set before the Vietnam War, during the French occupation of Indochina. The year is 1952, the setting is Hanoi. Nicole and Sylvie are half French and half Vietnamese, and newly orphaned after the death of their mother. Nicole has always lived in her older sister's shadow. Sylvie is given control of the family silk business, while Nicole is given an abandoned silk shop in a less than great quarter of the city. Here is where Nicole meets militant rebels, who open her eyes about the corruption of colonial rule. But not just that. She learns that her own family is involved. On top of that, two men are vying for her love. Tran, a Vietnamese rebel, and Mark, an American silk trader. Who can she trust? Who is the right man for her? And how is history going to unfold?

15. Robert Olen Butler – A Good Scent from a Strange Mountain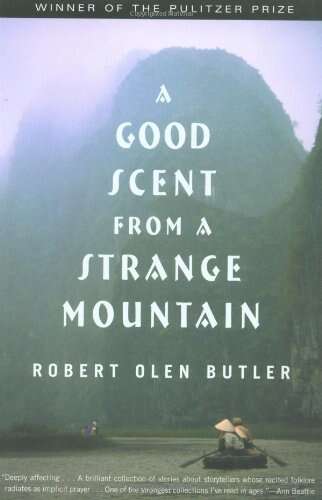 Pulitzer Prize Winner alert! This exemplary collection of short stories about the aftermath of the Vietnam War and its impact on the Vietnamese by one of the most important living American authors is well worth your time. Robert Olen Butler served in Vietnam from 1969 to 1971. In his book, he gives voice to Vietnamese people who fled their country and settled in the United States. These are stories of the immigrant experience with the background of the Vietnam War.

16. Robert Dugani – The World Played Chess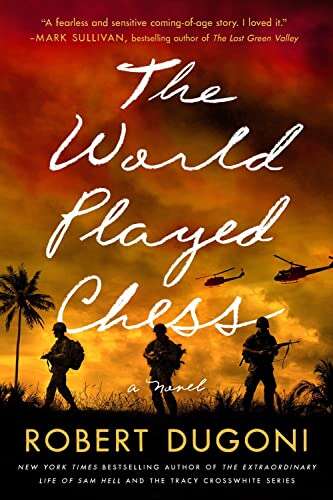 This novel by Robert Dugoni is set shortly after the Vietnam War, in 1979. Vincent Bianco is a recent high school graduate and wants to enjoy the summer while making a bit of pocket money. He starts working on a construction crew alongside two men who are Vietnam veterans, and from those guys, he gets an education that deeply ingrains itself in him. Jump to forty years later, and his son is about to leave for college, when these life lessons unfold dramatically.

17. Danielle Steel – Message from Nam
Paxton Andrews is a journalist. She's sent to Vietnam to write for an acclaimed newspaper. In her seven years in this Asian country, she reports on many historical events, but the truly touching part are the soldiers she meets and their stories. Break out the tissues, you will need them!

18. Huynh Quang Nhuong – Water Buffalo Days: Growing Up in Vietnam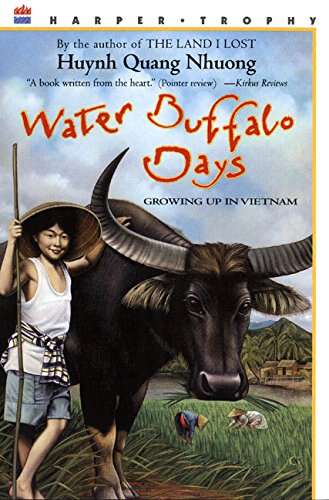 Nhuong grew up as a little boy in the hills of central Vietnam, with his best pal being Tank the water buffalo. Life in the Vietnamese jungle was dangerous, but Tank was not only Nhuong's best friend, but his protector. It's a delightful book that takes you to village life in Vietnam just before the war.

19. Ocean Vuong – On Earth We're Briefly Gorgeous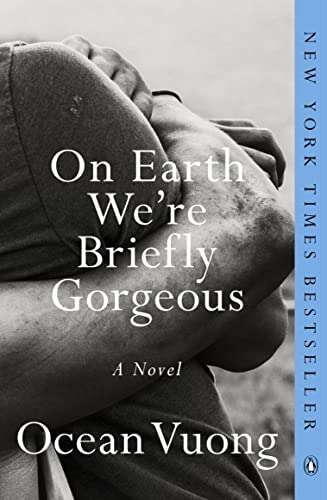 On Earth We Are Briefly Gorgeous is a book that's truly haunting. It's written in the form of a letter from a son, Little Dog, to his illiterate mother. The letter reveals the family history, starting way before Little Dog was born. When his mother was only five years old, her village in Vietnam fell victim to a Napalm raid, destroying the school house and leaving her unable to continue her education. Consequently, she leads the life of a ghost, working in nail salons and factories in the United States, wilting away like a flower which isn't getting enough sunlight. This book depicts the love between a mother and her son, as well as an immigrant experience.

Best Non-Fiction Books About Vietnam
20. Lonely Planet Vietnam 15 (Travel Guide)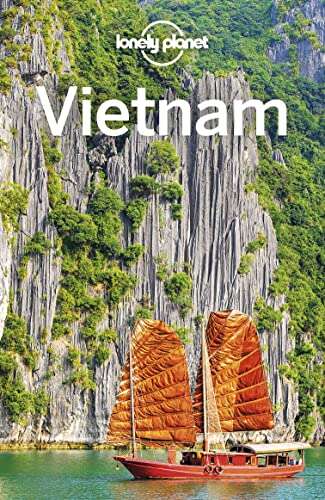 What would a list of books about Vietnam be without a proper travel guide? Lonely Planet produces excellent guides with up to date information, all the important information you'll need, maps, itineraries, insights into Vietnamese culture, and so much more!

21. Christian G. Appy – Vietnam: The Definitive Oral History, Told from All Sides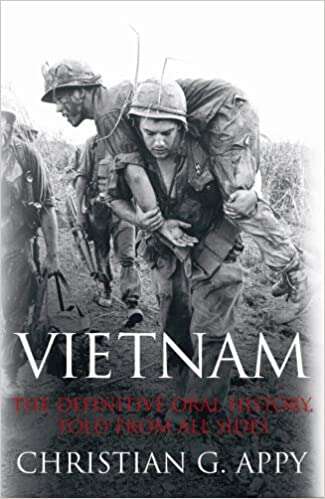 The title tells you all you need to know about this comprehensive non-fiction book. It's a compilation of the stories of 135 women and men, from the beginning of the Vietnam war until the end. These are stories from Vietnamese and Americans, from generals and guerillas – from all sides. What makes this book so compelling is that it's not one person's side, but that of many, which leads to the reader seeing this conflict from all sides and gaining a broader perspective. Lots of these stories are told from an American point of view, and it's good to also consider the Vietnamese perspective to get a fuller picture of the events.

22. John Donohue – The Greatest Beer Run Ever: A Memoir of Friendship, Loyalty, and War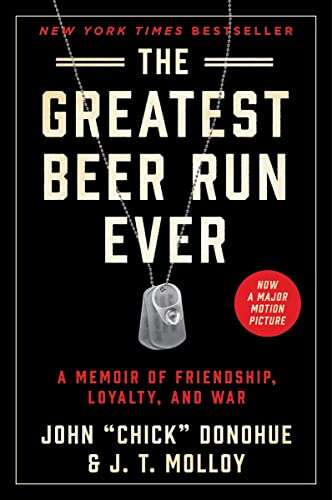 The Greatest Beer Run Ever was published in 2021, became an instant New York Times bestseller, an instant USA Today bestseller, and has since been turned into a movie. If these accolades aren't convincing you to pick up the book immediately, let us tell you what it's all about.
Twenty six year old John 'Chick' Donohue was out drinking with some of his buddies in a New York City bar on an evening in 1967. The Vietnam War is in full swing, and the men mourn the loss of loved ones. They reminisce about the war, and those who are still serving, when one of them comes up with an idea that seems impossible. What if one of them tried to sneak into Vietnam to give the troops, demoralized by anti war protests back in the US, messages of support from home? Chick volunteered, but what he didn't know was how this journey would change his life.

23. Captivating History – History of Vietnam: A Captivating Guide to Vietnamese History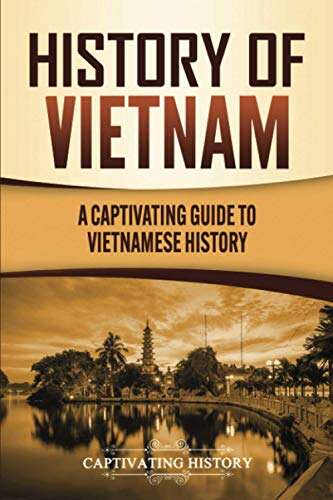 The Captivating History books are easy to read and enjoyable, while containing all the important facts the reader needs to know. History of Vietnam: A Captivating Guide to Vietnamese History is no exception. Unlike many other books it focuses on the complete history of Vietnam, the more recent history as well as ancient history, rather than just the time of war, from the 11th century, when the word 'Viet' was first used, until today.

24. William J. Duiker – Ho Chi Minh: A Life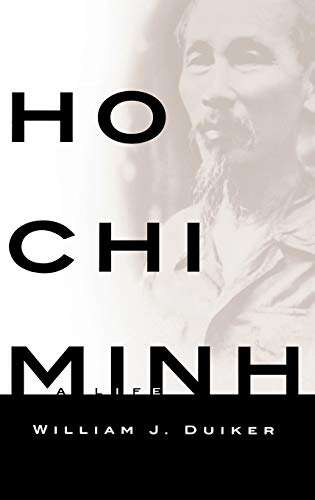 If you know a little bit about Vietnam, then you know that in 1975, Saigon was renamed Ho Chi Minh City. But who was this important figure named Ho Chi Minh? William J. Duiker shines light on that question in his book Ho Chi Minh: A Life. Ho Chi Minh is known as the father of modern Vietnam. For nearly three decades he led the Vietnamese nationalist movement. He founded the Communist Party Of Vietnam and was the most famous communist party member. This biography tells the story of how this man shaped the twentieth century. Wherever you travel in Vietnam, you will find tributes to Ho Chi Minh. It's worth digging in and reading the 600 pages to fully understand and appreciate his life and what he means to Vietnam today. Pick up this great book today!

25. Philip Caputo – A Rumor of War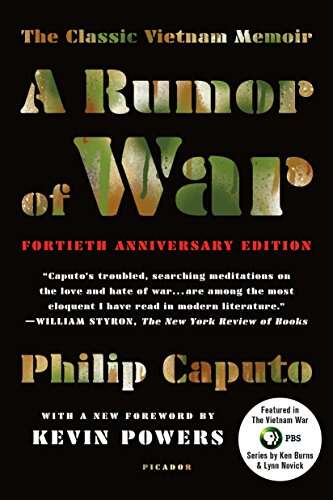 Philip Caputo's memoir of the Vietnam war is a classic. Now available in the 40th anniversary edition, and featured in the PBS documentary series 'The Vietnam War', this book is simply riveting. As a young man, Caputo entertained rather romantic ideas about war. Therefore he enlists in 1965, and is sent to Danang with the first ground combat unit deployed. He remains in Vietnam for 16 months, and returns home knowing the true nature of war and what it does to humans. He tells his story as it is: ugly, real, not in any way sugarcoated, but raw and painful. This is the best Vietnam War memoir out there!

26. Stanley Karnow – Vietnam: A History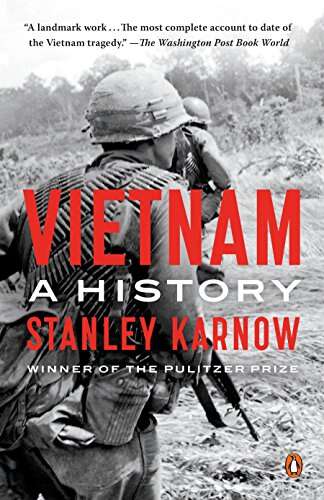 As I mentioned before, lots and lots of books have been written about the Vietnam War. But this one is truly a masterpiece. A New York Times book review notes: "Even those of us who think we know something about it will read with fascination." In an unbiased way it not only analyzes, but demystifies the events of the Vietnam War. This is a well-written piece of journalistic work. If you only want to read one book about the Vietnam War, this should be it!

27. Neil Sheehan, Hedrick Smith, E.W. Kenworthy, Fox Butterfield – The Pentagon Papers: The Secret History of the Vietnam War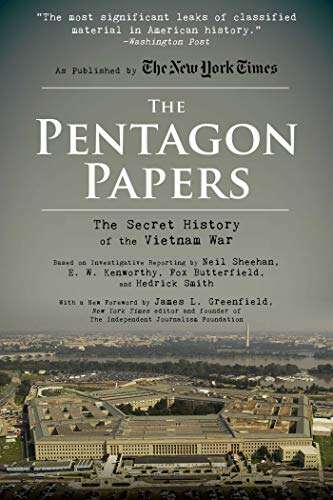 Before WikiLeaks, the release of the Pentagon Papers was the most significant breach in security in the history of the United States. Essentially they were papers documenting how the US government lied to the public about the extent of the American involvement in the war. Their release came at a time when the US was already deeply divided about what was then the longest of America's wars (it's now the second longest after Afghanistan). Especially young Americans were opposed to it. It's utterly fascinating to take a look at these papers! For those who want to go further, check out Steven Spielberg's 2018 movie 'The Post'.

28. Neil Sheehan – A Bright Shining Lie: John Paul Vann and America in Vietnam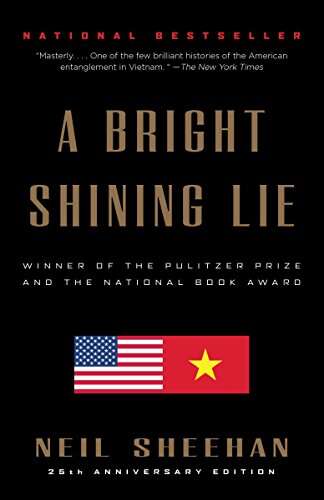 A Bright Shining Lie: John Paul Vann and America in Vietnam won not only a National Book Award, but a Pulitzer Prize as well. Lt Col John Paul Vann came to Vietnam in 1962 as a field adviser to the army. Aclear-eyes, charismatic young man, he was quickly appalled by the corruption of the South Vietnamese regime, and he put his life on the line to convince his superiors that the war must be fought another way. Vann died in Vietnam in 1972. But did he succeed? Or did he give up on his convictions? You'll have to read this book to find out!

29. David Butler – The Fall of Saigon: Scenes from the Sudden End of a Long War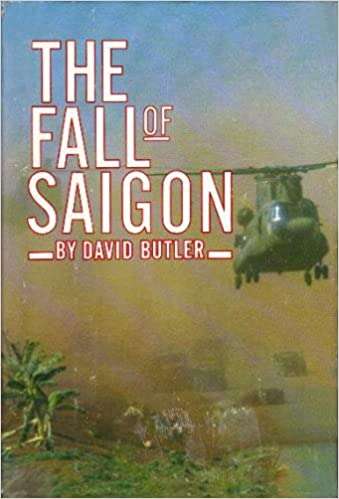 When Saigon fell, marking the end of the war, NBC reporter David Butler was on scene. In his book The Fall of Saigon: Scenes from the Sudden End of a Long War Butler describes the chaos of these last few weeks, the agony it caused, and the horrors people lived through. In this collection of stories of thirty people, the author describes many interesting details of everyday life in Saigon during these tumultuous days, and the political decisions behind the US's final retreat. It's a very detailed account, and allows the reader an inside look into this period in time.

30. Charles Waugh, Huy Lien – Family of Fallen Leaves: Stories of Agent Orange by Vietnamese Writers
Agent Orange was a herbicide used in the Vietnam War by American troops. It was mainly used to defoliate trees which could give cover to the enemy. Its toxicity caused a lot of environmental damage, as well as damage to humans: cancer, birth defects, and many other conditions. This book contains one essay and twelve short stories by Vietnamese writers about the fallout from the use of Agent Orange. Family of Fallen Leaves allows you to see this tragedy from the Vietnamese perspective.

31. Michelle Robin La – Catching Shrimp with Bare Hands: A Boy from the Mekong Delta
Catching Shrimp with Bare Hands is a true story of a boy named Luong La, who grew up in the Mekong Delta during the Vietnam War. In 1968, Luong La's family is forced to flee the countryside due to threats from the Viet Cong. But despite the nearby fighting they continue to travel back and forth to their farm in the middle of the Mekong River. The Viet Cong arrive to stay in the family's village, and terrible things start to happen. Before Luong is old enough to join the army, the war is over. But that doesn't spell the end of their troubles…

32. Martin Windrow – The Last Valley: Dien Bien Phu and the French Defeat in Vietnam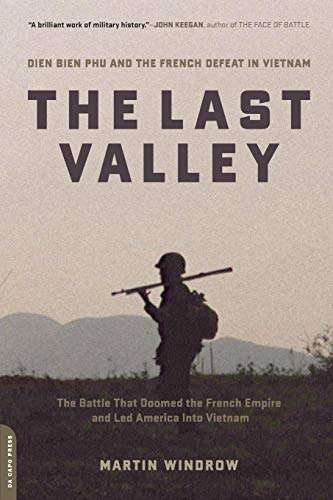 The year is 1953, and the French army is occupying Vietnam. In December, they challenge the Vietnamese army to a final battle. But soon, the hunters become the hunted, and, eventually, the defeated, when their base at Dien Bien Phu fell on May 7, 1954. This ended French colonialism in Indochina. As the French withdrew, the United States insisted on a division of the country to prevent regional instability, which led to the Vietnam war two years later.

33. James Arnold – Tet Offensive 1968: Turning point in Vietnam (Campaign)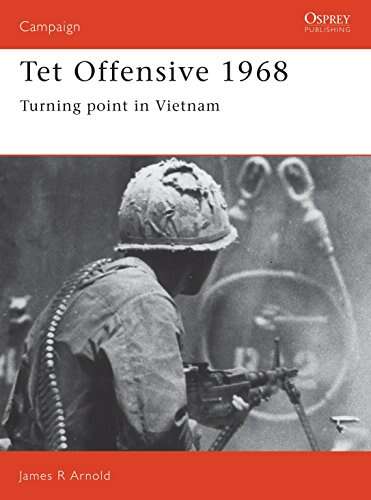 The Tet Offensive was the decisive battle in the Vietnam War in January of 1968. Together with the Viet Cong, the North Vietnamese soldiers launched a coordinated attack against several targets in south Vietnam. The South Vietnamese and United States military sustained heavy losses, but were able to defeat their enemies. But this offensive marked the beginning of America's slow withdrawal from this endless war.
James Arnold delivers a brilliant account of this decisive battle, and explains why, despite winning, the Americans started to see the Vietnam War as a lost cause.

34. Denise Chong – The Girl in the Picture: The Story of Kim Phuc, Whose Image Altered the Course of the Vietnam War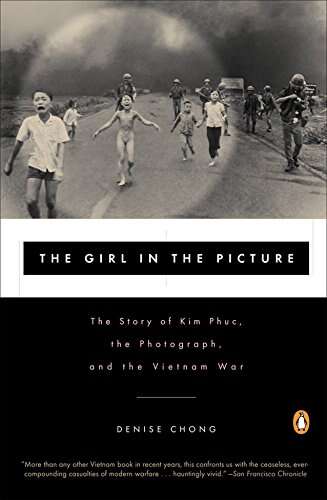 Sometimes war seems so far away, but a picture speaks volumes and brings the horrors straight into every person's living room. Such was the case on June 8, 1972, when the picture of a little girl, nine year old Kim Phuc, severely burned by napalm, went viral. This horrific photograph turned the public's opinion finally and irrevocably against the Vietnam War.
Denise Chong's book is a rare view at the war from the Vietnamese point of view. She tells the story of how the photo was taken, and how Kim Phuc's life developed afterwards.

35. Michael Herr – Dispatches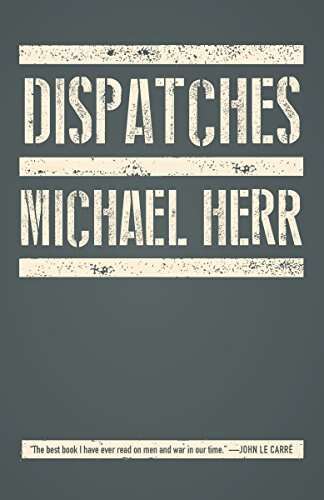 If you would like to read a book that became an immediate classic of war reportage, pick up Dispatches by Michael Herr. Michael Herr was a war correspondent who was sent to Vietnam in the 1960s. In this book, Herr talks about day to day life, and reports on the chaos of a combat zone. The New York Times book review claims that it is the best book written about the Vietnam War, and while we see than title awarded so several books, it still speaks to its quality. Therefore, Dispatches made it on our list of the best books about Vietnam. It is an excellent depiction of the realities of war.

36. Harold G. Moore, Joseph L. Galloway – We Were Soldiers Once… and Young: Ia Drang – The Battle that Changed the War in Vietnam
We Were Soldiers Once… and Young is a remarkable book, based on the experiences of Lt. Gen. Harold G. Moore in the Vietnam War. Every year, the Commandant of the U.S. Marine Corps selects one book that he believes is both relevant and timeless for reading by all Marines. In 1993, that honor fell to We Were Soldiers Once.
Moore tells the story of one of the most significant battles in this drawn-out war at Ia Drang Valley. In November of 1965, 450 American soldiers under Moore's command were dropped at that location, only to be surrounded immediately by 2,000 North Vietnamese soldiers. Only three days after this, a sister battalion was completely eliminated no more than a half mile away. We Were Soldiers Once tells the story of how the survivors sacrificed themselves for their fellow soldiers, and how they never gave up throughout their wartime experiences.

37. Le Ly Hayslip, Jay Wurts – When Heaven and Earth Changed Places: A Vietnamese Woman's Journey from War to Peace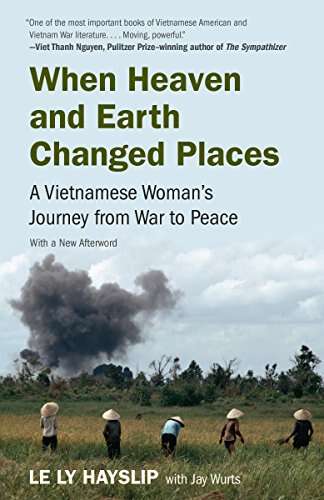 When Heaven and Earth Changed Places is one of these personal stories that truly get to you. Le Ly Hayslip was a little girl of twelve when the US landed in her small village. The Vietcong recruited her and many other children as spies and saboteurs against the American soldiers. She endured rape, starvation, and other horrible things before she managed to flee to the United States. Twenty years later, in 1986, Le Ly Hayslip returns to her home country and experiences a reunion with her family.

38. Truong Nhu Tang – A Vietcong Memoir: An Inside Account of the Vietnam War and Its Aftermath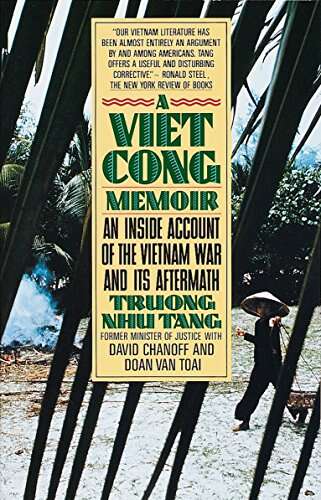 Truong Nhu Tang was a young man studying in Paris when he met Ho Chi Minh, became enamored with his anti-colonial nationalism and socialist ideas. He returned to Vietnam to fulfill his family obligation, but soon joined the "fight for liberation" and became one of its major figures, and later even the Vietcong's Minister of Justice. But when disillusionment set in, he fled his beloved country. if you want a truly rare look into the inner workings of the Vietnam War from a Vietnamese perspective, and at the Vietcong in particular, pick up this book immediately!

39. Kien Nguyen – The Unwanted: A Memoir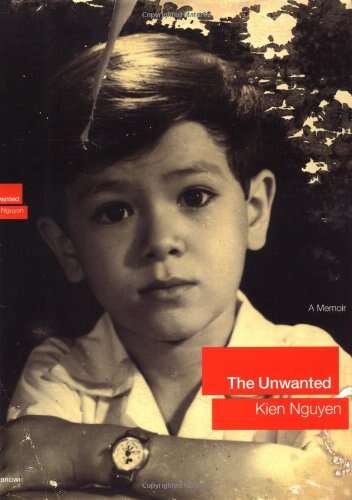 This is the true story of a little biracial kid living through apocalyptic times. Kien Nguyen tells the story of his life in Saigon after the retreat of the American's in 1975, and how, in 1985, he made his way to the United States. It's an unputdownable memoir with a beautiful message!

What books would you recommend? Tell us in the comments!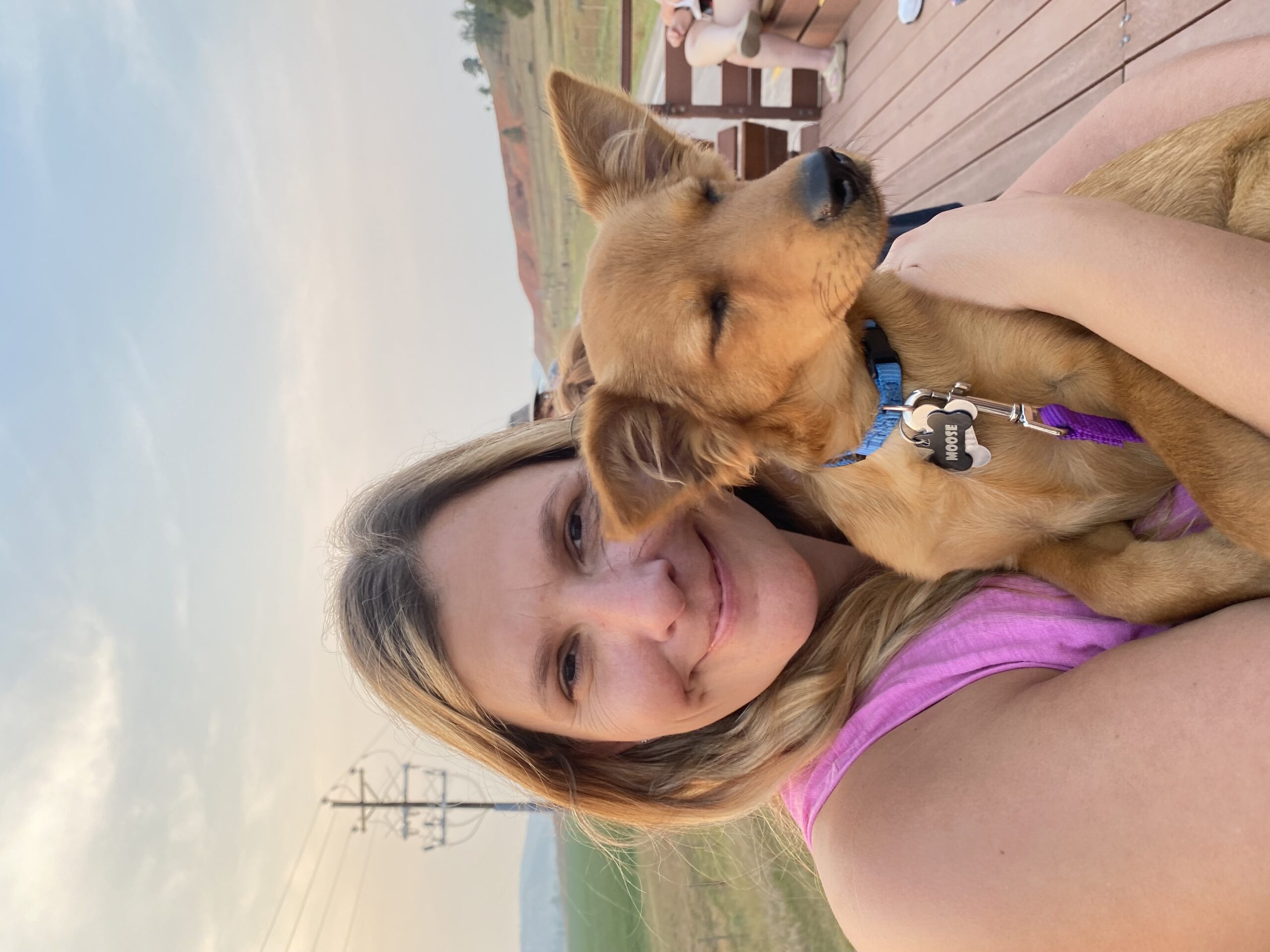 Jenny grew up in Germany. All she ever wanted out of life was to leave and have adventures. Jenny always traveled as much as the budget would allow, and when she met her husband traveling became a full-time thing. You can follow Jenny on her blog and Facebook.