Is there anything better than feeling the warm sand between your toes, the sun on your face, and the sound of crashing waves as you stroll along the beach? If a beach vacation is on your horizon, it's time to start thinking about what to pack.
6 Wardrobe Essentials for a Breezy Beach Vacation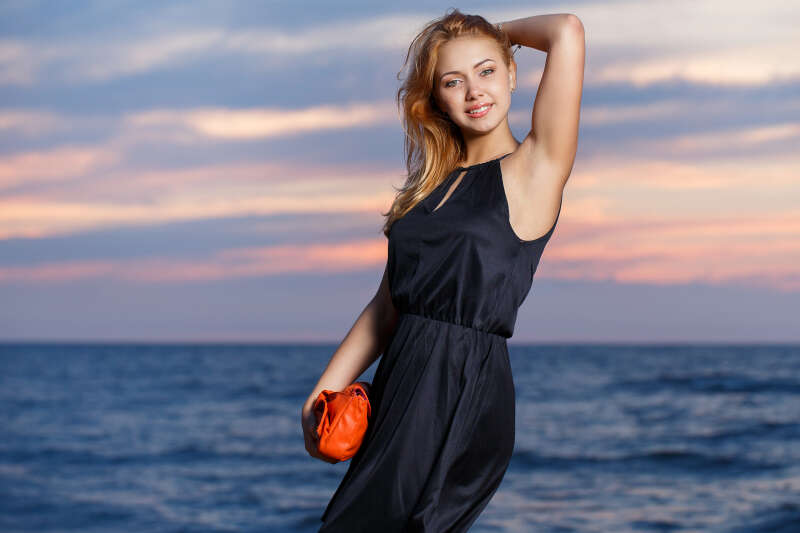 We've compiled a list of wardrobe essentials for a breezy beach vacation that will have you looking effortlessly stylish and ready for anything.
1. Swimsuits That Suit You
When choosing the perfect swimsuit, think about both style and functionality. Opt for a swimsuit that makes you feel confident and comfortable, whether it's a one-piece, a bikini, or a tankini. When selecting a suit, consider the colors and patterns that will flatter your skin tone and suit your style.
2. Beach Cover-Ups
A versatile beach cover-up can work wonders when transitioning from the beach to attending a casual lunch or exploring the local shops. Look for options with lightweight fabrics such as linen, chiffon, or crochet to add style while keeping you cool and protected from the sun.
3. Lightweight Layers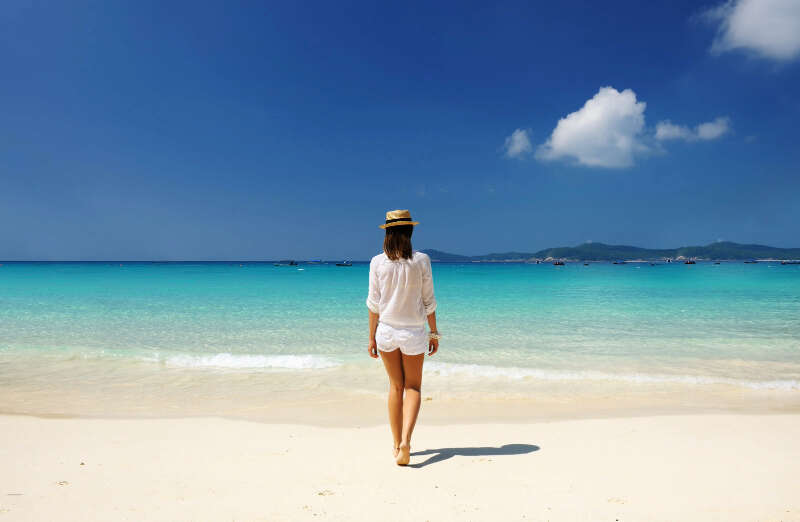 Pack some lightweight, versatile layers to prepare for the varying temperatures and weather conditions at the beach. A breezy kimono or cardigan is perfect for sunset strolls or nights when the temperature drops. Likewise, linen shirts are great additions to your wardrobe that will keep you cool while offering practical sun protection.
4. Fun, Flirty Beach Dresses
There's no need to sacrifice style on a beach vacation. Look for dresses made from breathable, quick-dry fabrics like cotton, rayon, or linen. Choose sundresses in fun prints or classic solids that you can easily dress up or down, depending on the occasion. A maxi dress is a versatile option that can easily transition from day to night.
5. Comfortable, Stylish Shoes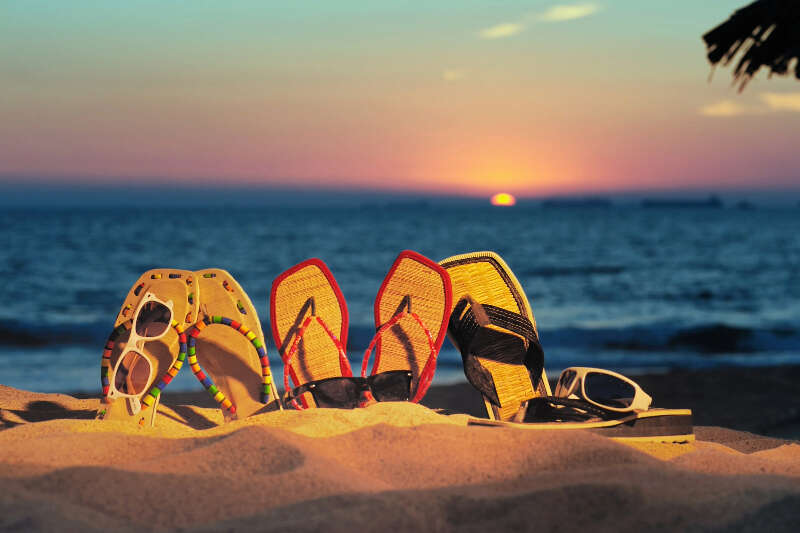 Striking a balance between comfort and style is essential for the shoes you bring on your beach vacation. We recommend strappy sandals, flip-flops, and espadrilles. Look for options with arch support and cushioning to keep you comfortable while strolling the sand or exploring the nearby town. If you shop online, you should know what to consider when buying sandals online, such as reading user reviews for sizing accuracy, comfort, and durability.
Pro-tip
Having a backup pair on hand is always useful, so don't hesitate to pack two or three favorite styles.
6. Wide-Brimmed Hat and Sunglasses
Stay stylish and sun-safe with a wide-brimmed hat and a chic pair of sunglasses. Opt for polarized lenses that provide 100 percent UV protection to keep your eyes safe from the sun's harmful rays.
As you embark on your next ocean escape, remember the wardrobe essentials for a breezy beach vacation to ensure you're both comfortable and stylish throughout your getaway. With the perfect combination of swimsuits, cover-ups, layers, dresses, shoes, and accessories, you can enjoy days of fun in the sun!
Before you go, read up on the must-have beach necessities and the things to buy for your next beach trip.