Are you looking for places to go when depressed? Depression is a common and serious illness that negatively affects how you feel, the way you think and how you act. The worry and stress caused by the Covid-19 pandemic has had a major impact on just about everyone's mental health. Being quarantined and isolated can elevate the symptoms of depression. And not being able to travel has been crushing for all of us travel lovers.
But now that parts of the world are open again, you may be looking to get some relief from the heaviness that has settled over your world. Travel is certainly not a solution for depression, but it can help make you feel better for a time. With that in mind, let's look at the best places to go when depressed.
Note: If you are having thoughts of harm or suicide, please talk to a trusted friend or family member or call your national suicide hotline. You can find a global list here.
This post contains affiliate links. This means we make a small commission at no cost to you if you click through and make a purchase. All prices listed are accurate at time of publication. 
The best places to go when depressed are sunny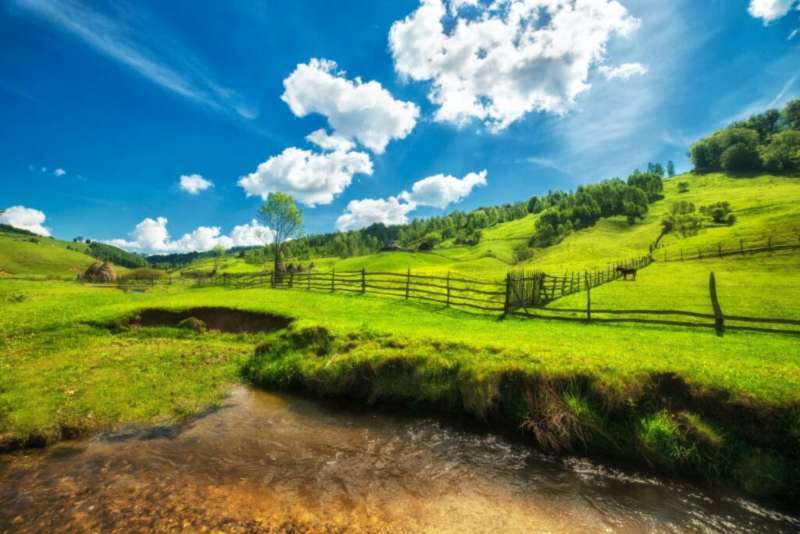 Depression can cause feelings of sadness, tearfulness, emptiness, or hopelessness. Even if you do not suffer from depression, these feelings may be familiar to you. A lot of people suffer from seasonal affective disorder, also known as winter depression. As the days get shorter and shorter, and every waking hour is filled with grad clouds, rain, or even snow, you can develop the same feelings that are caused by depression. Luckily, there's something that helps: sunshine!
Yuma, Arizona, US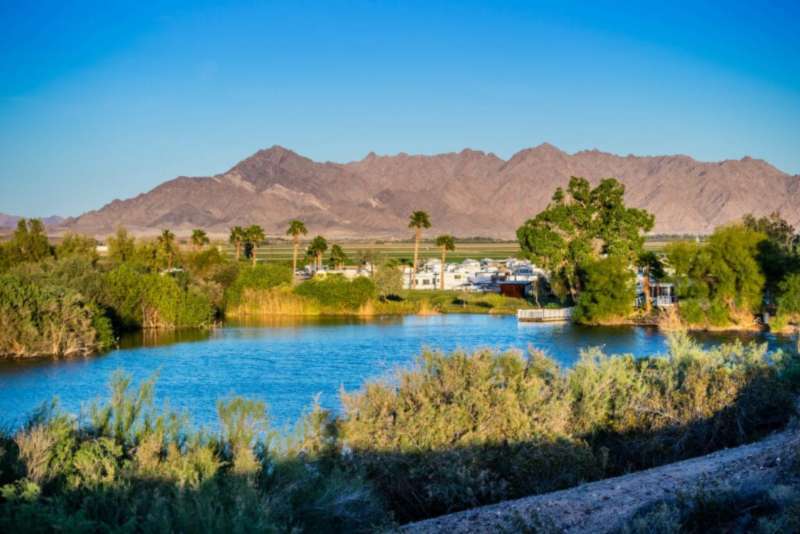 No matter what time of the year, chances are that you'll find the sun in Yuma. The city is located in Western Arizona, near the border to Mexico, and enjoys 4000 hours of sunshine every year! Yuma has the nickname "Sunniest City on Earth", which earned it a Guinness World Record! All of that sunshine catapults Yuma straight to the top of the list of places to go when depressed. This small town offers big city vibes, and you'll find plenty of things to do, like go on a scavenger hunt, visit the Yuma Crossing National Heritage Area, go to Castle Dome Mines Museum & Ghost Town, or relax and soak in the 11 hours of sunshine Yuma gets on average every single day.
Best Places To Stay
Yuma offers several nice hotels. Pick one of these highly rated ones, you won't be disappointed:
Aswan, Egypt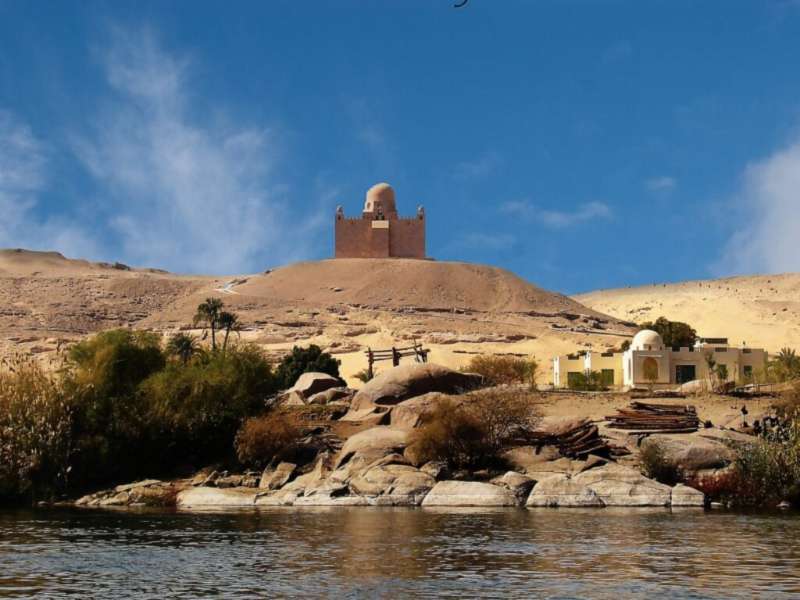 On the list of sunniest places on earth, Aswan comes in third after Yuma and Phoenix, Arizona. With 3,863 hours of sunlight every year there's no chance of feeling sad. Since antiquity, Aswan has played a major role as southern Egypt's strategic and commercial gateway. The beautiful warm weather and the peaceful atmosphere in this Nile town will soothe your soul, and isn't that something you are looking for when you are looking for places to go when depressed? There's no shortage of things to do, if you are up for it. Visit the significant archaeological sites like the Philae temple complex, Philae's ruins, which include the columned Temple of Isis, or Elephantine Island, which holds the Temple of Khnum. It's a UNESCO World Heritage Site! To round up your trip, take a Nile cruise!
Best Places to stay:
Aswan offers very nice accommodations:
Dubai, United Arab Emirates
Sunny and lively, Dubai is high up on our list of places to go when depressed. The city gets 3,500 hours of sunshine per year – that's between 8 and 11.5 hours a day, depending on the time of year. Situated on the Persian Gulf coast of the United Arab Emirates, Dubai is known for luxury shopping, ultramodern architecture, a very lively nightlife scene, and, of course, amazing weather! You can easily spend three days in Dubai. But worry not – it's not just a place to come for the rich and famous. There are fun things to do in Dubai for every budget! Popular tours include:
Best Places to stay
Dubai offers super exclusive places to stay, but also has more affordable options:
The best places to go when depressed are new
Other symptoms of depression include a loss of interest or pleasure in most or all normal activities. If nothing at home can get you excited and make you happy anymore, try something new!
Gyeongju, South Korea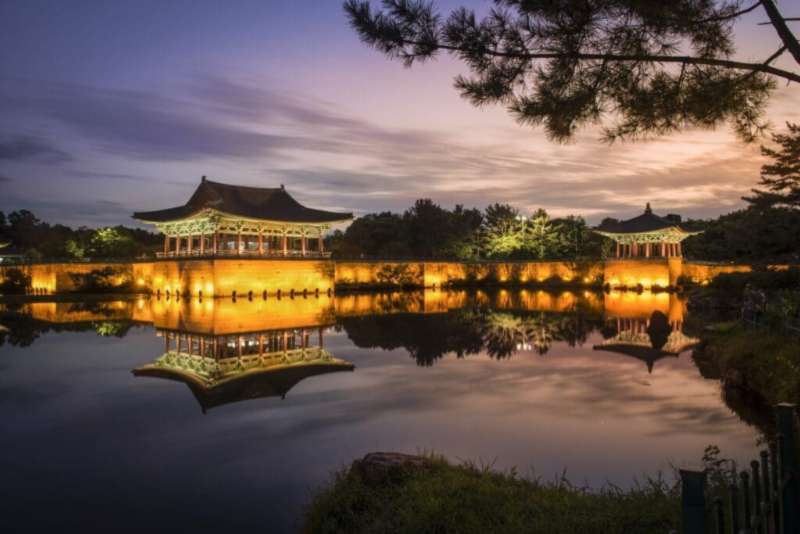 Gyeongju, South Korea may not be the number one on your list of places to go when depressed but this unique destination definitely fits the bill for something new to experience. Gyeongju, one of the major metropolitan cities in the Republic of Korea, is so full of cultural sites and museums that it is knows as "the museum without walls". Have you ever been to a place where no matter which way you turn you'll see something exciting and breathtaking? No? In that case, Gyeongju is the best place to go when depressed! Take a private day tour so you don't miss anything!
Gyeongju isn't spilling over with accommodations, but there are some that can be recommended:
Borneo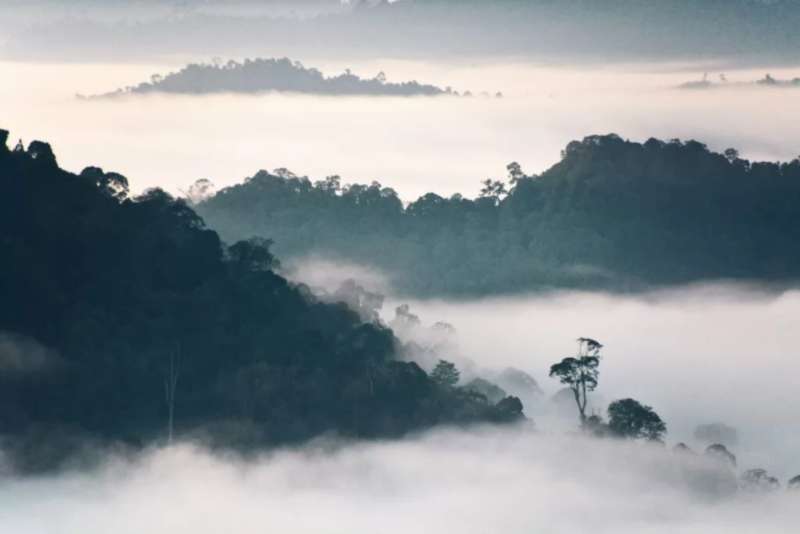 Borneo is the perfect destination for animal lovers. What could be better than a large island full of incredible wildlife when you are looking for places to go when depressed? The dense jungle of this third largest island in the world is home to many amazing creatures. Some species you will find here are unique to Borneo: proboscis monkeys, Borneo orangutans, pygmy elephants, and Sunda clouded leopards. A trip to Borneo is guaranteed to put a smile on your face! There many memorable tours that will lift your spirits: a Top of the World – Sunrise Leisure Hike at St. Veronica Hill, a Kinabalu Park & Poring Hot Spring & Canopy Walk, or a Fun Boat Snorkeling and Island Visit from Kota Kinabalu.
There are ample options when it comes to accommodations:
Rara Lake, Nepal
Nepal is a spectacular choice for places to go when depressed. The incredible scenery of the Himalaya is sure to shoo all negative thoughts from your mind. Nepal offers many treks that are as spectacular as they are popular. Avoid the crowds and hit an off-the-beaten-track destination: Rara Lake. Situated at an elevation of 2,990 meters (9,810 feet) Rara Lake is the biggest fresh water lake in the Nepalese Himalayas. It is surrounded by incredible conifer forests and a magnificent place to go hiking or trekking. Spending time in nature has many benefits. It makes you feel calm and relaxed. You can forget about your worries for a while. Increased endorphin levels and dopamine production promotes a feeling of happiness. It reduces irritability, as well as symptoms of anxiety and depression. Overall, Rara Lake proves to be a great choice for places to go when depressed. If you want an epic experience, book a 15 day trek at Rara Lake!
The best places to go when depressed are relaxing
Stress is a major factor in all our lives, and the Covid-19 pandemic has elevated our stress levels tremendously. Depression can express itself with symptoms such as anxiety, agitation or restlessness on top of stress. Therefore, one of the best places to go when depressed is one that's utterly relaxing.
Bali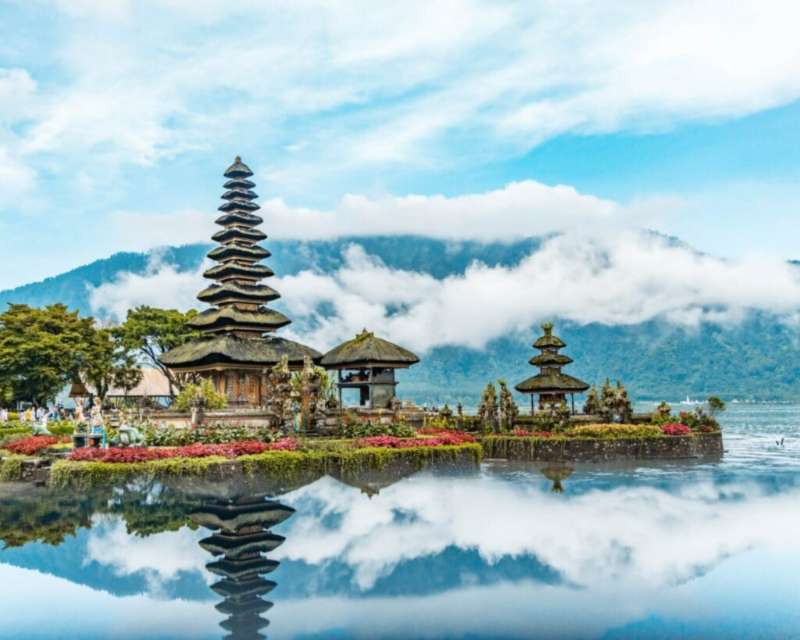 Bali is unquestionably one of the most relaxing places on earth. For a mellow vacation, just sit, relax, and take in the peaceful and tranquil atmosphere on this beautiful island. Enjoy the incredible beaches and plentiful nature. Practice some self-care, or participate in a yoga or meditation retreat. The laid-back vibes of Bali are so healing, it makes this island the perfect place to go when you are feeling the blues. Pick the perfect mix of relaxation and activities by booking a few tours. Popular day trips include a private all-inclusive tour of Ubud, a Bali Instagram tour (because why not show off how amazing that place is AND get pictures you'll cherish forever?), a trip to the Gate of Heaven, a Nusa Penida Snorkeling Adventure, and, last but not least, an outing to the Sacred Monkey Forest Sanctuary.
Best Places to Stay
There are wonderful places to stay in Bali:
Prince Edward Island
Think long walks on the beach, red sand beaches, lighthouses, and some of the best seafood you can find. That's Prince Edward Island, the Eastern Canadian island not too far from Maine. Go for a scenic hike in this smallest of Canada's provinces, and enjoy a locally caught lobster for dinner! If all your soul needs is peace and tranquility, you have come to the right place. Prince Edward Island is high up on the list of places to go when you are sad and need a timeout somewhere fun. To get a good feel for the place, take a best of P.E.I. tour. In the mood to check out the local pubs? Book a Charlottetown Pedal Pub Crawl along the Waterfront on a Solar-Powered Pedal Bus! Or, indulge in some wine tourism and book the Central PEI Winery, Brewery, and Distillery Tasting Tour DE' Force.
Best Places to Stay
Looking for a great place to rest your head after a day of fun? Try one of these:
Reykjavik, Iceland
Reykjavik sounds like just the right place for adventure, but the city offers plenty of opportunities for self-care and relaxation. The famous Blue Lagoon's geothermal seawater contains silica, algae, and minerals. A bath in these hot springs will feel incredibly healing and rejuvenating. Wellness centers with spas and saunas are available, as well as public baths. Nature in Iceland is spectacular and invites you to take strolls and take it all in. It's a can't miss destination! Join a tour of the Golden Circle, have the ultimate Northern Lights experience, or visit the Blue Lagoon.
Best Places to Stay
From 5 star hotels to hostels, there's something for every budget available.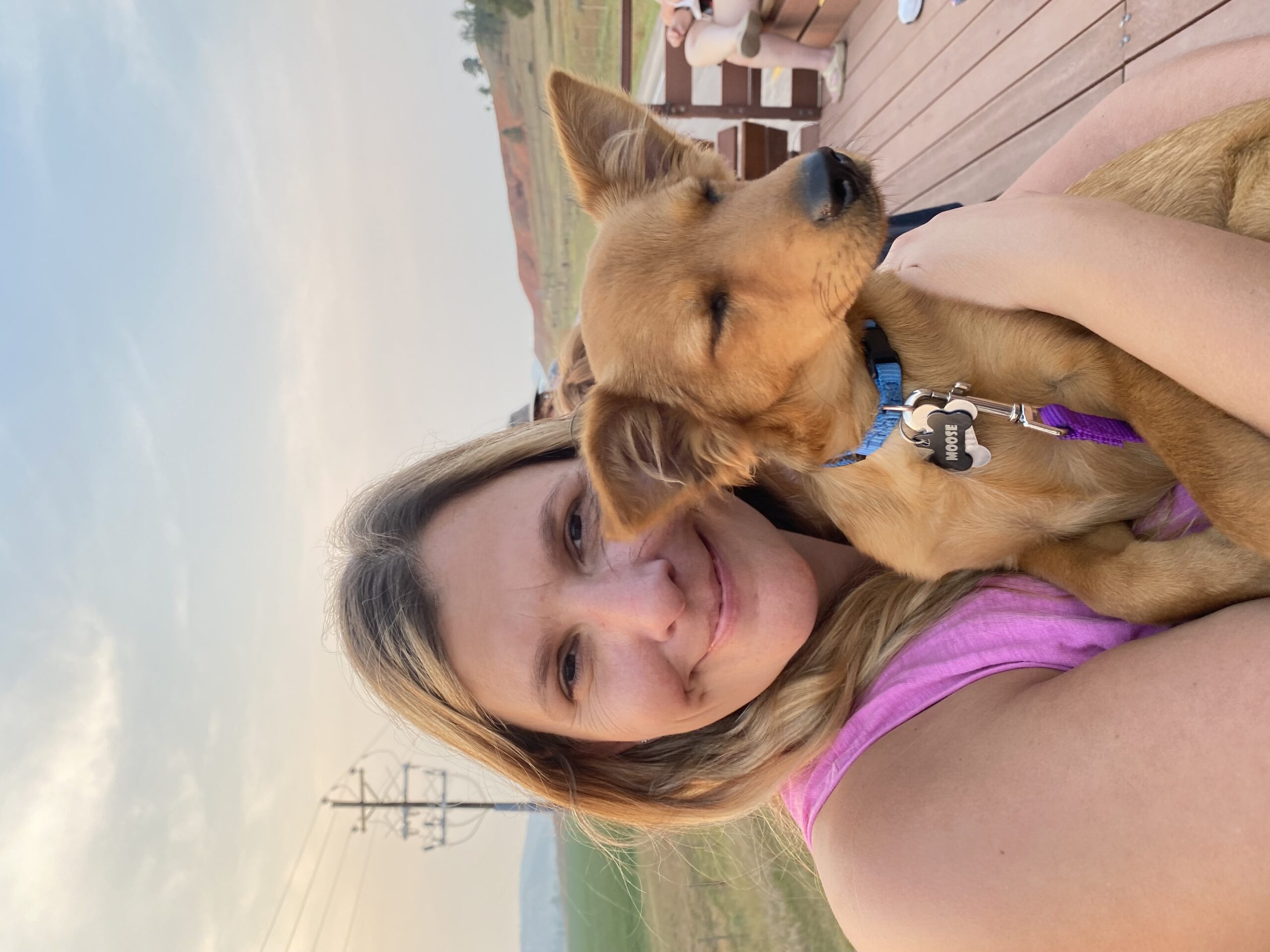 Jenny grew up in Germany. All she ever wanted out of life was to leave and have adventures. Jenny always traveled as much as the budget would allow, and when she met her husband traveling became a full-time thing. You can follow Jenny on her blog and Facebook.