What are the best solo travel destinations for women? That's a question being asked often. Because when you decide to have a solo adventure, safety is obviously your number one priority. Today I want to talk about the safest option for solo travel destinations: Finland.
Finland – One of the Best Solo Travel Destinations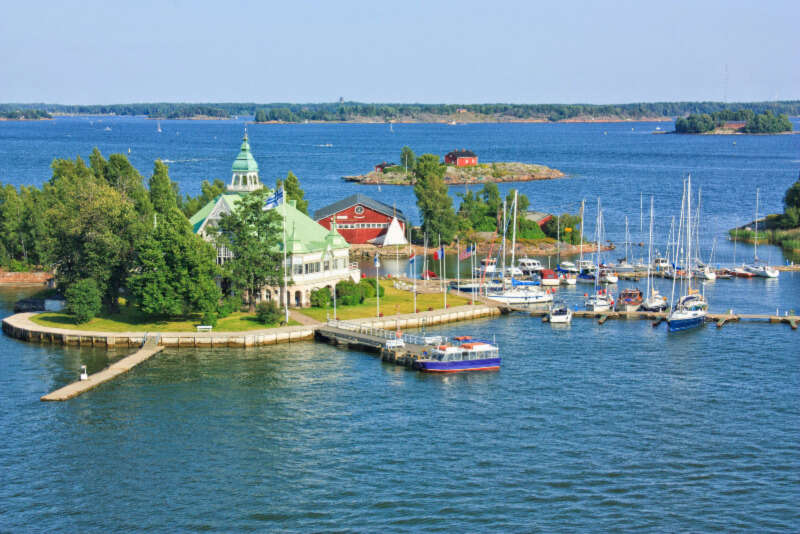 Safety
Finland has a very low crime rate, which is ideal for a solo vacation. Violent crimes are uncommon. Some pickpocketing can occur, but other than that Finland is a fine choice for a safe travel destination. Adding to the safety aspect is the fact that Fins are very friendly people. Yes, the myth of the reserved Fin is alive and well. There's a joke that an introverted Fin looks at his shoes when talking to you, while an extroverted Fin looks at your shoes. Despite that, you will find that Fins are kind and hospitable, and willing to help out a foreigner visiting their country if need be.
Reasons to visit Finland
Helsinki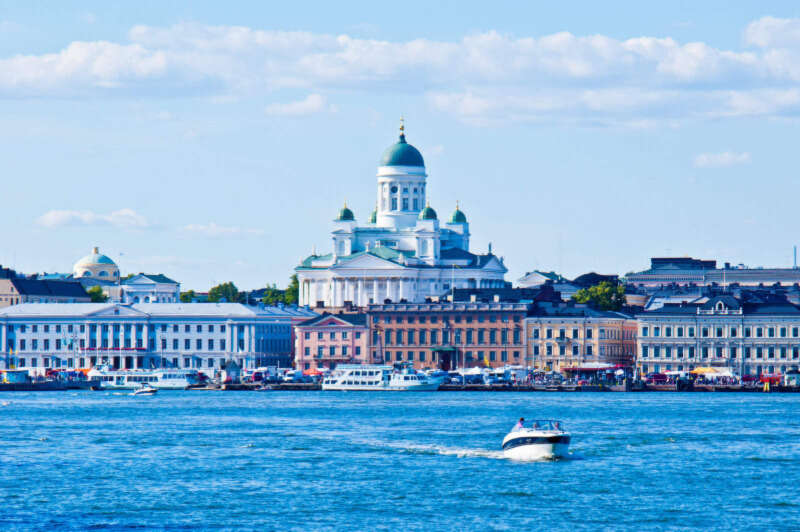 Helsinki is the capital of and the largest city in Finland. The city offers plenty of things to do and therefore is one of the best solo travel destinations. In fact, there are so many attractions that we can't talk about them all. But here are our 5 favorites.
1. Helsinki Cathedral
This whitewashed neoclassical cathedral is a must-see in Finland's capital. It was built from 1830 to1852 as a tribute to the Grand Duke of Finland, Tsar Nicholas I of Russia. It's one of the most famous structures in the country.
2. Esplanadi
The Esplanade Park, fondly named 'Espa' by the locals, is one of the most famous parks in Finland and the green heart of Helsinki. It was planned by Helsinki's principle architect, Carl Ludvig Engel. Have a picnic, recover from walks around town, and wander to the Market Square end of the Espla and have lunch or dinner at one of the historic restaurants in Helsinki, Kappeli. The restaurant was built in 1867 and designed by architect Hampus Dahlström.
3. Old Market Hall
Don't miss out on the Finnish specialties offered in this 19th century venue. Find cafes and restaurants between the stalls selling fruit and cakes, spiced, tea, coffee and cheese. Make sure to try the fish and shellfish!
4. Linnanmäki
Linnanmäki is an amusement park with a cause. All profits are being donated to Päivän Säätiö, a Finnish child welfare charity. The rides at this park are the fastest and highest in the country, there are arcades and child-friendly attractions and shows.
5. Crayfish parties
Summer is crayfish season in Finland, and crayfish parties are one of the highlights of the short summers. The fun starts at the end of July, and goes on until the middle of October. Visit a restaurant such as Saaristo, with fabulous views, to experience a crayfish party the right way.
Excursions from Helsinki
If you want to make Helsinki your base, you have plenty of options for excursions.
Porvoo
Let's be honest, we all love taking those Insta-worthy pictures when we are on vacation. The medieval town of Old Porvoo is one of the most photographed landscapes in the country. Stroll through the cobblestone streets and take advantage of the great shopping opportunities. From the antique shops over quirky boutiques to galleries displaying local art, there's something for everyone.
Tallin
The beauty of Europe is that you can take a day trip to another country, and it's not even stressful! While not in Finland, feel free to visit Tallin, the capital of Estonia. It's hard to just spend one day and see everything, that's for sure. Take a peak into the Fat Margaret Museum and Visitor Centre, dedicated to Estonia's sea-faring history and housed in a cannon tower. Stroll through the very picturesque Town Hall Square. See the Master's Courtyard, dedicated to the master craftsmen of old, and don't miss the impressive city wall.
Turku and castle tour
Take an eight hour tour to Turku, one of Finland's most historical cities. See the charming market square, and the cathedral, center point of any medieval European city. Visit the massive granite fortress built in 1280, the Turku Castle, close to the Aura river.
Nuuksio Reindeer Park
What would a visit to Finland be without seeing some reindeer? Visit Nuuksio Reindeer Park. If you are concerned about the ethics of meeting these animals, have a look at the park's website and let that put you at ease. Meetings happen entirely on the reindeers' terms, and the park is not open every day, so the reindeer get a break from interaction with humans.
National Parks
Finland has a total of 41 National Parks. Gasp! You can't possible visit them all, but National Parks are fantastic solo travel destinations, showcasing this country's various landscapes, lakes, forests, peat lands and fells, and the area's natural characteristics, like rapids, rift valleys and eskers. Here are our 3 favorite Finnish National Parks.
Lemmenjoki
Lemmenjoki is Finland's largest National Park. There aren't too many places of true wilderness in Europe, but this is one of them. Located in the municipality of Inari in Lapland, very close to the Norwegian border, this National Park guarantees a spectacular visit. Finland lies at the western edge of the coniferous taiga forest zone that stretched off to the east all the way through Russia and Siberia. Enjoy hikes through the spectacular forests.
Lemmenjoki means 'River of Love', and aptly you have the option of engaging in activities on the water. Join a bot tour in Njurgulahti village, or rent a kayak.
Urho Kekkonen National Park
Urho Kekkonen National Park is one of the larger National Parks in Finland, located in Lapland, extending all the way to the border of Russia. This park is perfect for trekking, on foot or on skis. There are over 200 kilometers of trails to explore! The Western part of the park offers many marked paths which are perfect for inexperienced backpackers. In the Northern part, the Suomujoki river flows through the wilderness.
Koli National Park
Koli National Park, along with its incredibly beautiful Lake Pielinen, is the inspiration for many Finnish artists and photographers. The views from Ukko-Koli hill may be among the most spectacular in all of Finland, and well worth a visit!
Finland is, without a doubt, one of the most spectacular solo travel destinations for nature lovers.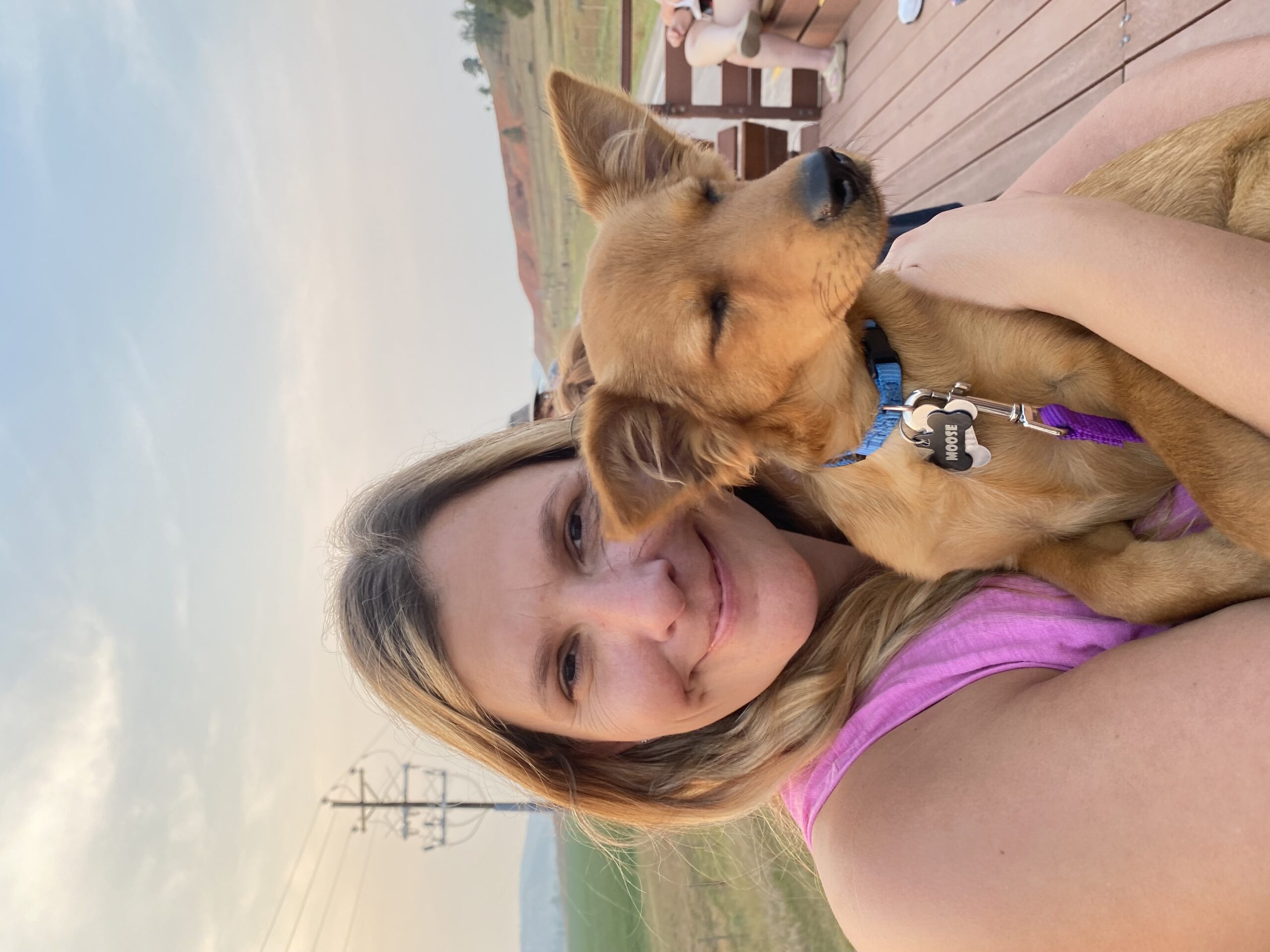 Jenny grew up in Germany. All she ever wanted out of life was to leave and have adventures. Jenny always traveled as much as the budget would allow, and when she met her husband traveling became a full-time thing. You can follow Jenny on her blog and Facebook.