If you're looking for the best solo travel destinations, consider Colorado for your next adventure. Filled with gorgeous scenery and fun activities for visitors, Colorado has plenty of opportunities to expand your horizons and try something new. Explore our guide of five solo travel adventures you can do in Colorado to find your next exciting experience!
Best Solo Travel Destinations: Colorado
Hiking and Backpacking
When it comes to hiking and backpacking trails, few can compare to Colorado's various nature trails. Whether you're a seasoned hiker or it's your first time backpacking, you can find beautiful mountain, canyon, or forest trails of various difficulties in Colorado. You can also book a guided hiking or backpacking tour, which will give you the chance to meet new people. In Colorado, you can find simple day-long hikes, serious backpacking treks, and even inn-based tours—whatever experience you want!
Mountain-Biking
If walking is a little too slow for your taste, hop on a mountain bike and cruise the stunning vistas of Colorado's many mountain biking trails. You can find rides through nature or intense, white-knuckle rides in Colorado, whichever suits your skill level. Like hiking, you can book a private or group-guided tour with an expert to get the best adventure possible.
Rock-Climbing
If you're a serious thrill-seeker, Colorado is one of the best spots in the world for exhilarating rock-climbing. If you want to try something new, Colorado has plenty of guided rock-climbing tours for beginners that provide all the gear you need, including ropes and boots. All you have to do is show up and have fun!
Fly-Fishing
Colorado is a premier destination for fly-fishing, with anglers worldwide traveling to experience the over 9,000 miles of trout-filled Colorado River. If you're a fisherman, you can't visit Colorado without trying your hand at fly-fishing. It's a fantastic chance to experience Colorado's incredible nature and wildlife. Even if you don't catch a thing, you can't beat a day spent in Colorado's gorgeous rivers and forests. Just make sure to prepare before your trip with the right fly-tying tools and materials.
Red Rocks Amphitheatre
If you're a music-lover, no trip to Colorado is complete without a trip to the historic Red Rocks Amphitheatre. This open-air amphitheater, built into Colorado's breathtaking Red Rocks formation, is a bucket-list item for any live music fan, hosting all kinds of live acts and music genres. There's something for everyone!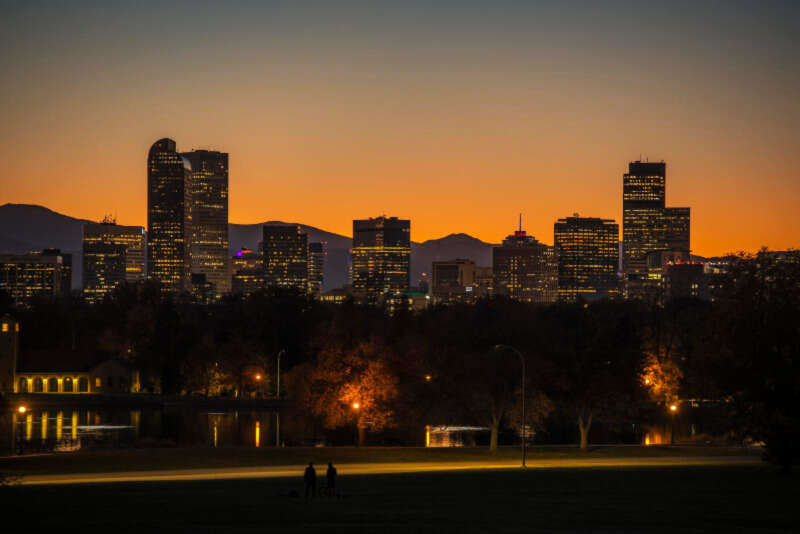 Fun fact: Denver is one of the best places to celebrate Oktoberfest outside of Germany! Boulder is one of those unexpected US cities with the best art centers.
Finding things to do on your own in a new place can be a challenge, but there's no shortage of solo travel adventures you can do in Colorado that'll connect you with nature, help you meet new people, and give you the story of a lifetime!