Volunteering in Tanzania: this was a transformation trip to Tanzania where volunteering allows a window into the determination and strength of the East African nation's women.
****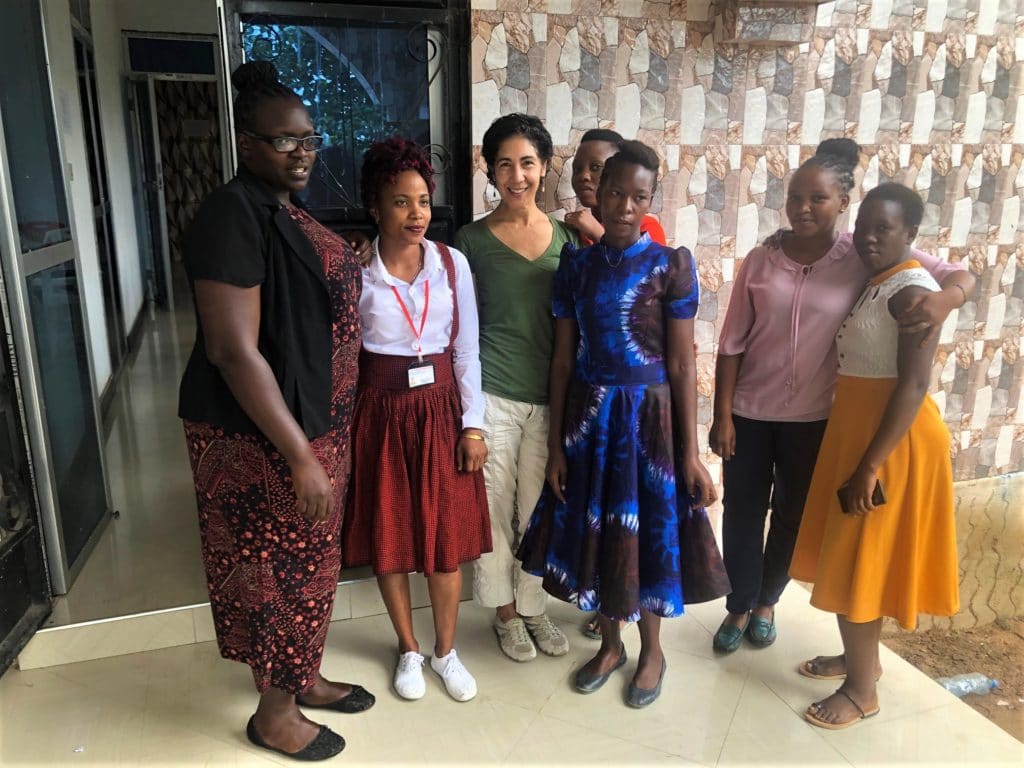 My first trip to Mama Africa was Egypt in March 2018. This time would be so very different.
In January 2021, I returned to the great continent – this time to the wondrous East African nation, Tanzania.
Naturally, I knew the trip would be an adventure of a lifetime. But what I could not have ever imagined was how transformative it would be.
This is my story of how I found connection in the Republic of Tanzania.

Volunteering in Tanzania – Community Empowerment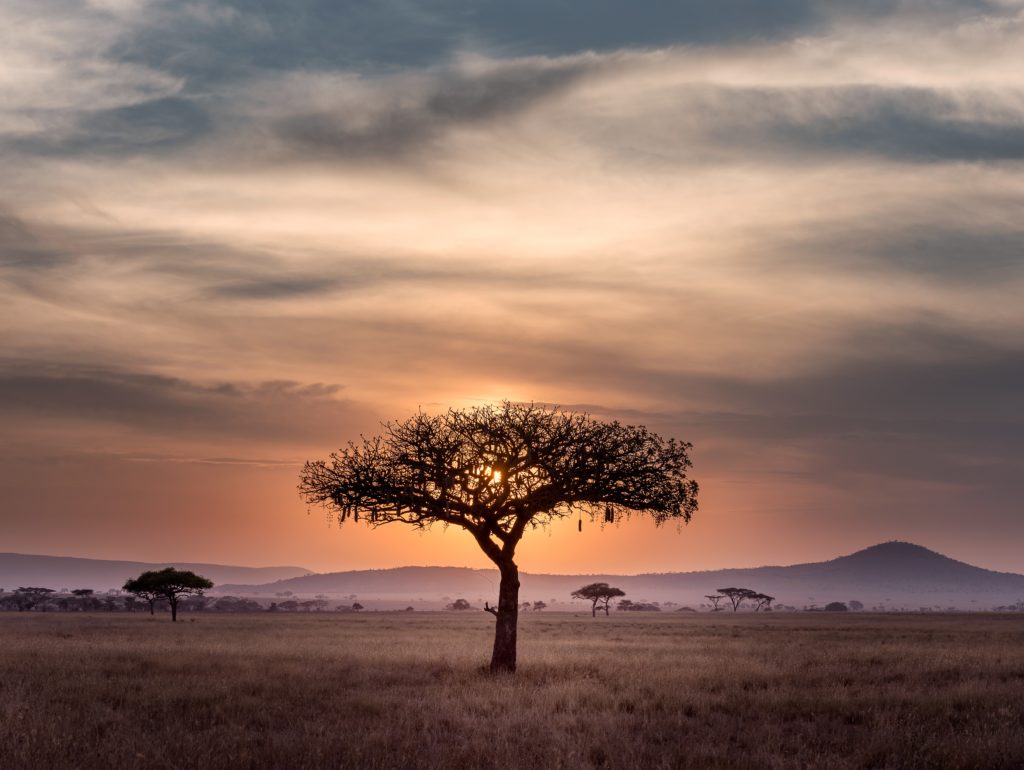 An important part of my journey here was to positively impact women and children. Through Giving Way, an online platform for non-profits, I got connected with Micky Millian, a community activist at New Chapter Development for Youth (NCDY) based in the lush port city of Mwanza, in northern Tanzania.
NCDY's outreach programs focus on helping vulnerable children, such as those who are orphaned, living with foster families, and others on the streets. Due to time constraints, Micky introduced me to Dr. Idda Mihindi, who also works as a community leader with Fursahub TZ, a platform for entrepreneurial building and training to promote education in healthcare. Micky also connected me with Ms. Esther Rians, Founder and Executive Director of Rians Women's Empowerment Center.

"I know that, as a woman, it will be challenging to find work in this field. But once they see the quality of my work, they will see my capabilities and contract me"
Monica, Electrician Student at Rians Center
The Determination & Power of SHE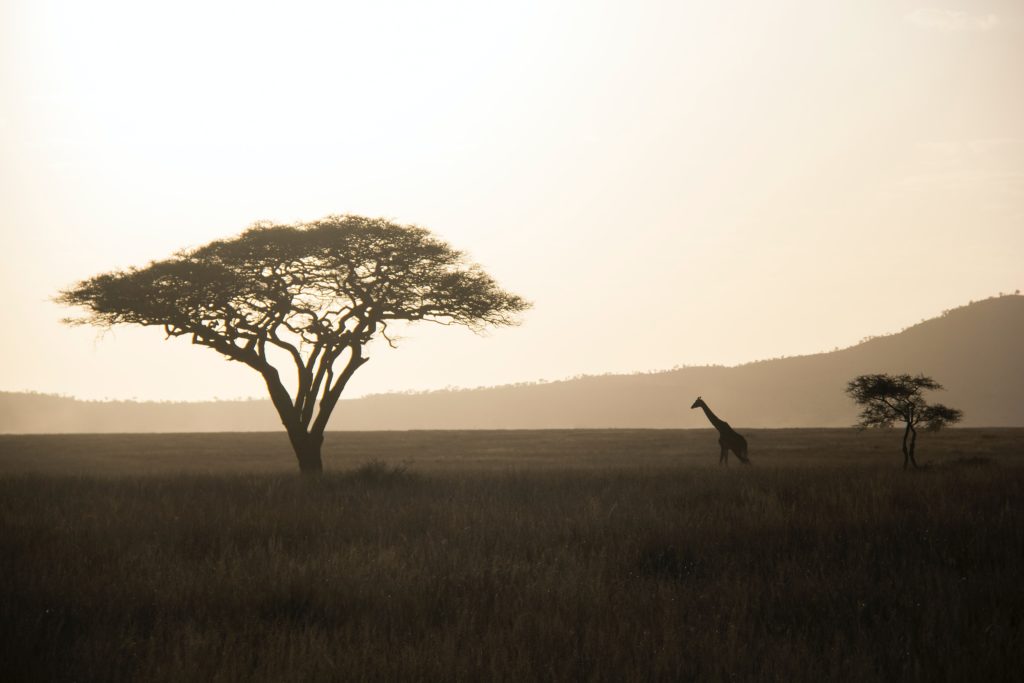 Meeting Ms. Rians was pivotal in allowing me a close-up view of her vision to transform the lives of these young women in her community. At the Rians Center, there are four trade programs offered in three-month courses: Hair Braiding, Catering & Event Planning, Tailoring / Clothing Design, and Electrician.
By providing educational & entrepreneurial opportunities, not only do the women themselves benefit in the form of self-empowerment and financial contribution, indeed their families and communities lives are also improved.
Despite the challenges presented to Ms. Rians and the women at the center, one thing remained crystal clear: the eagerness with which they are pursuing their goals and their determination to create a different version of their lives.

Cultural Exchange & Much Laughter
My visits with the enthusiastic, determined young women at Rians were impactful. During our open floor discussions, the women shared their optimism about the opportunities that lie ahead. They also talked about their confidence in pursuing goals as new entrepreneurs, eager to start creating and building their businesses. One of the electrician students wanted to share her thoughts about challenges she will face starting out in a male-dominated field. Others discussed lack of support with certain resistant [often male] family members.
Still, their perseverance and their light filled that room with nothing but shine.
At another session, we bonded on a more personal level; talking about marriage, our cultures, dance. Curious about my culture, I shared with them a video of Puerto Rican Bomba, one of our folk dances having strong African roots. Afterward, we had a fun salsa lesson. And then a few of the ladies gave a performance of traditional Luo tribal dances. They laughed when I finally remember what they'd taught me: wabeja kulumba (which means thank you in their language).
It was humbling & inspiring to spend some time with these courageous, exceptional women.

Here Everyone is Family
On a rainy afternoon, Micky and I stopped over at Faith Foundation, another non-profit organization dedicated to improving the lives of vulnerable children. They work diligently, providing educational and social services for the area's youngsters. Meeting with the Director, Ms. Roslyn, and her sister, Ms. Shibide, I was able to see firsthand the successes of their foundation and also meet with staff members as well as several of the children.
Ms. Roslyn lost her husband a few years prior. More than her life partner, he was a staunch supporter of their community and the foundation's work. In addition to three of her own children, Ms. Roslyn had adopted three other children – all of varying physical capacities. It is important to her (and I absolutely agree) that we avoid describing them as "disabled."
Before leaving Mwanza, Ms. Roslyn invited us to join her family for dinner. With a huge spread of pilau, potatoes, and fish, we all gathered around the living room to feast on delicious cuisine and newfound friendship. It was an evening filled with laughter, smiles, and hugs. I'll never forget what Ms. Roslyn said to me as we hugged and I got in the car to take me back to my host mother's home:
Lola, you are now one of us. And you are always welcome back home, as family.

The Heart Stays
My time spent in Tanzania remains more than a trip. Even the community game drive at Enduimet Wildlife Management area gave me a sense of appreciation that the country's tourism sector is trying to act responsibly. Everyone says that a safari is a once-in-a-lifetime experience. For me, it was more than about seeing wondrous wildlife up close – it was important to leave a smaller ecological footprint while simultaneously positively impacting the local communities.
They say that whenever someone travels, you leave a little piece of you behind.
Tanzania left an indelible impression on my soul. The warmth of its people, their kindness, and beautiful smiles reside in a corner of my heart. The beautiful landscapes and majestic wildlife remain imprinted in my memory. I boarded a plane and left Mama Africa, but she continues to live in me. For that, I am eternally grateful.
Are you interested in volunteering? Click here to learn about the best volunteering abroad programs for adults.
Lola is a poet, travel blogger, translator, and cultural storyteller. Completing her 200-hour Yoga Teacher Training in 2016 helped her begin the healing process of a painful divorce. Fiercely proud of her Indigenous and African roots, much of Lola's work celebrates vibrant female voices. Outside of global trekking and crafting stories, she counts tango as another passion. In late 2021, Lola returned home to her precious Borikén where she is working (with her friend and business partner, Yuma) to bring collective healing through yoga, meditation, and the Afro-Boricua bomba folk tradition.