Are you ready for a Philippines getaway? Visit Palawan! Palawan is a very popular destination in the Philippines. Many people consider it one of the "paradises" of the Philippines. In this comprehensive guide you will find all the information you need to get the most out of your much-awaited trip to this marvelous place, whether you are going alone or with your family, girlfriends or significant other.
Visit the Incredible Paradise of Palawan, Philippines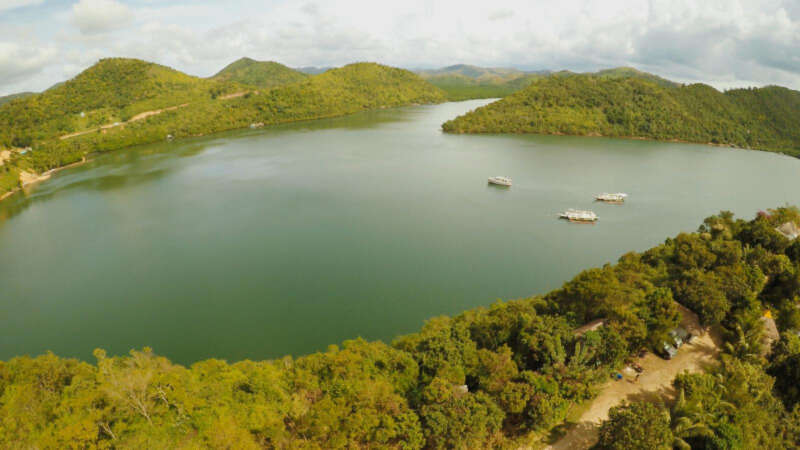 How to Get to Palawan
Palawan's capital city is Puerto Princesa. It has an international airport, which is the most convenient way to get here. However, very few international flights actually land there. If you travel to Palawan from abroad you can go through Ninoy Aquino International Airport in Manila. From there take a domestic flight to Puerto Princesa.
While there isn't a specific time to for a Philippines getaway to Palawan, be particular if you are planning to go during peak season, for example during the holidays or the summer. If you want to visit during this time, it is better to book your flight as early as possible. There is always a possibility that most of the accommodations will be fully booked and the rates will be significantly higher than they are during low season. After all, Palawan is considered top destinations not only in the country, but also the world.
What to Bring to Palawan
Some of the best things on your Philippines getaway to Palawan are the beaches. You will be able to do many outdoor activities, particularly on the beach. Make sure to bring your light and cool clothes along with your favorite swimwear, shorts and flip-flops. A sarong is a good idea for those sunbathing moments and to dry up after enjoying a swim in the cool waters. Bringing a lightweight sweater is a good idea, because you can expect the cool breeze at night. Do not forget your hygiene kits and sunscreen to protect yourself from the intense sunlight. Insect repellents are a must, too. And speaking of hygiene musts, be sure to bring sanitary pads, liners and tampons – feminine products, especially tampons, can be hard to purchase.
Most importantly, be sure to have enough cash on your travel. ATMs will be quite hard to find, especially if you're going to a rural area.
Puerto Princesa
Puerto Princesa is one of the must-visit places. There is so much to see and explore in Palawan's capital city. You could take two to three days to fully enjoy. A great way to get around is via tricycle, a local and convenient mode of transportation. You can visit the local shops which sell souvenirs like pearls and handicrafts.
The most famous place in Puerto Princesa is the Underground River located in Sabang, a half hour drive from the city proper. The Underground River was declared one of the Seven Wonders of the World in 2012 and this has been the great factor for the province's booming tourism. With this and the Sabang Beach, you can really get the most from this wonderful city.
Some local meals you can exclusively experience in Palawan, for example Kalui and Kinabuch's, and taste local beers at Palaweno Brewer, the island's only microbrewery.
Other Places to See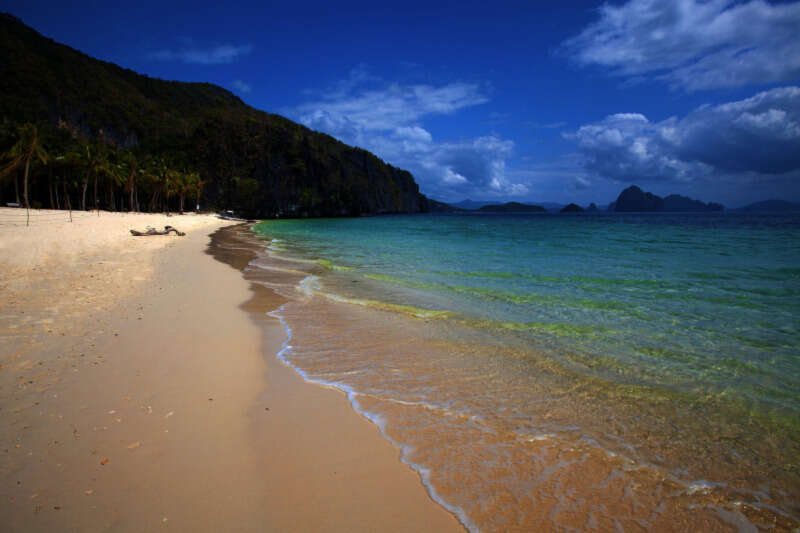 El Nido should definitely be a part of your itinerary when you travel to Palawan. It may be a hassle to reach it because of the crowds, but it will always be worth it. There are four tours available. Boats take you to the beautiful spots of this place. If you want to see anything in particular it can be arranged with your guide. You can expect to see breathtaking sights while exploring El Nido, like the towering lime formations, spotless beaches and sparking cool waters.
Coron is a municipality on the island of Busuanga and can be reached via island's airport or ferry. Like El Nido, Coron is another breathtaking spot. You will be able to visit the Kayangan Lake, which is said to be the cleanest lake in the Philippines. It is also famous for its numerous reef and shipwrecks from World War II. You can enjoy a fabulous diving experience here. The distant mountains,are yet another attraction, along with karst limestone formations and azure waters along with its white-sand beaches.
Last but not least make sure to visit Balabac which is famous for its biodiversity.
Sarah Grace Del Rosario is a blogger from Moonfish, when not working, she loves to travel, paint, and do crafting.