Volunteering abroad is a great way to see the world, while living the Girls Who Travel promise to travel in an ethical way and be a good global citizen. It allows you to see the world in a different light. You get to immerse in and experience other cultures, and it also gives you the opportunity to create a meaningful impact while traveling abroad. Today, we are sharing a round up of the best volunteering abroad programs for adults.
Volunteering Abroad Programs For Adults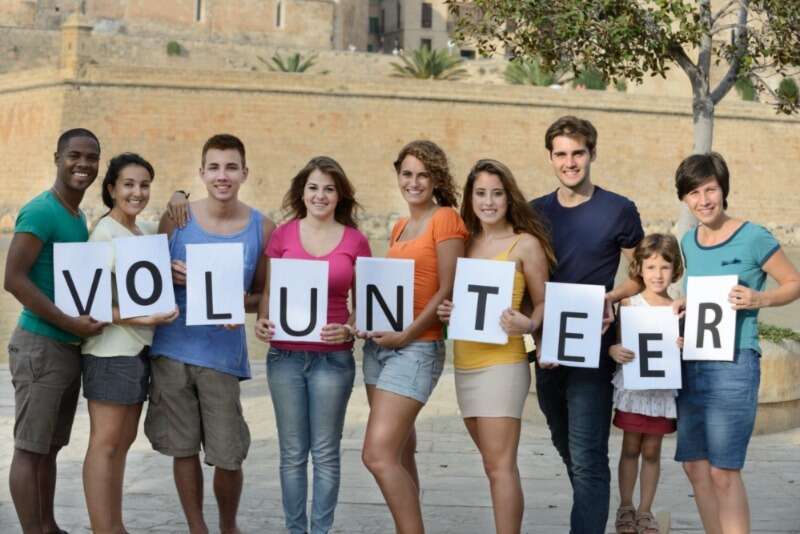 1. Peace Corps
The Peace Corps offers ample opportunities to volunteer abroad, operating in more than 60 countries. Volunteers have to be at least 18 years old, but there's no upper age limit. US citizenship is required, and the average time for someone to volunteer is 2 years, but programs are available for a duration of only 3 months if that's all the time one can spare. Volunteers receive a living stipend, medical support, volunteer travel, housing, training, a readjustment allowance, and even career support, and other benefits.
The Peace Corps offers volunteer abroad opportunities in the following sectors: agriculture, environment, health, education, youth in development, and community economic development. Note: being an international volunteer for the Peace Corps isn't just incredibly rewarding, it also looks very good on a resume, which means getting one of these coveted spots is extremely competitive.
2. International Volunteer HQ
IVHQ is based in New Zealand, and it is the world's largest volunteering abroad organization. The requirements for new volunteers vary from project to project, which means step 1 for any hopeful needs to be the decision of where they want to go and what they want to do. For lots of projects, the only requirements are a clear criminal background check, and very good English skills. If one wants to volunteer together with a partner, friend, or family member, they can apply together.
IVHQ operates in 52 countries, and the projects range from wildlife conservation, to helping at childcare centers, to assisting with building projects, to environmental projects. People who are pursuing a career in the medical field are offered volunteer opportunities in their field.
IVHQ charges a registration fee of $299 USD and a program fee for organizing the program for you, and supporting you 24/7 throughout. Fees can be as low as $20/day, making it one of the most affordable volunteering organization out there.
3. Global Vision International 
GVI Charitable Programs focuses on community development programs with a high quality and high impact. For people volunteering abroad they offer programs ranging from only one week to a full six months. Their programs are designed to support the United Nations' Sustainable Development Goals and focus on social, environmental, and economic  development, and volunteer work can cover sea turtles conservation projects, women's rights projects, and much more.
Participants have to be 18 years or older, with the exception of participants in the Under 18 projects. Fees vary from program to program, and they cover pre-departure support and materials, 24/7 in country support, training, orientation, project equipment and materials, food, and accommodations.
4. GoEco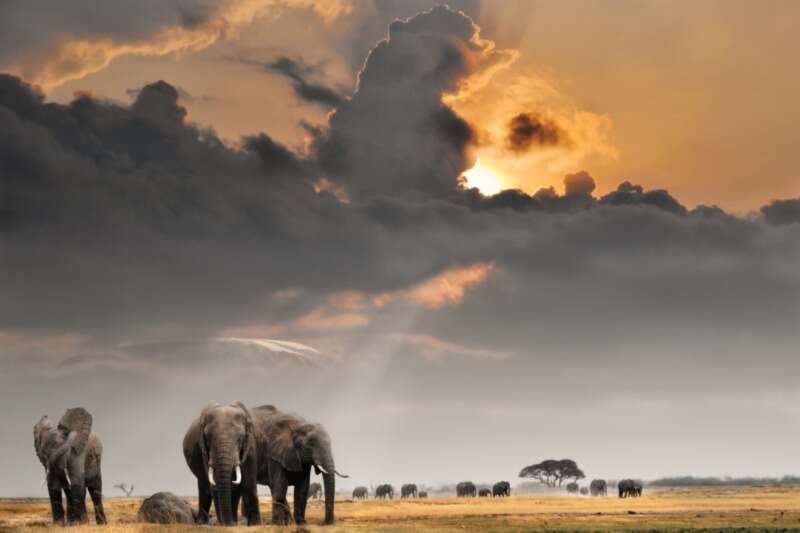 At GoEco, people can choose from 150 volunteering abroad programs in 40 countries. From sea turtle conservation projects in Sri Lanka, to dolphin and marine conservation volunteer opportunities in Tanzania, to teaching English in the host community, GoEco is a volunteering organization that offers a lot of variety.
To qualify for any of their programs, you need to be at least 18 years of age, able to pass a criminal background check, speak English, and want to make the world a better place. Program fees cover accommodations, meals, as well as training and supervision. Their programs are structured very well, but also leave time for people to explore their new surroundings and local communities.
5. The Real Uganda
For those wanting to volunteer in Africa, and with a local rather than an international volunteering organization, The Real Uganda is ideal. The Real Uganda is a non-profit organization, and all programs are led by locals. Community placements range from 2 to 12 weeks in length, giving international volunteers the opportunity to truly immerse themselves in Uganda's culture while participating in either community empowerment, primary education, modern agriculture techniques, or public health services projects.
Volunteers need to be 18+ years old, be able to pass a criminal background check, be able to walk at least 2 kilometers every day, have no major health issues and be vaccinated against Covid-19 and yellow fever. Program fees cover pre-trip support, accommodation, food, 24 hour supervision, a donation to the host organization, and more, and range from $855 USD for a 2 week stay to $2,325 for a 12 week stay. The Real Uganda has its promise in its name – volunteers have the chance for an authentic experience and get to know the real Uganda.
6. African Impact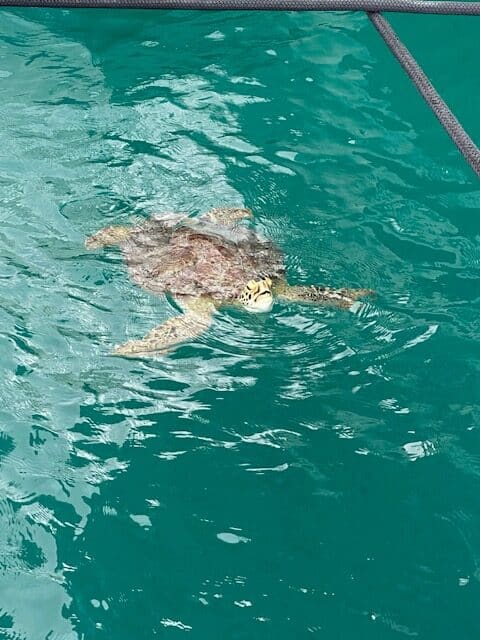 African Impact is the leader in the travel and volunteering abroad industry on the continent. No matter if one is looking for a gap year opportunity, or volunteer work, this volunteering organization can help with finding the right project, and community placement. As a community volunteer, one has the choice between gender equality, children and childcare, teaching, medical and healthcare, and sports projects. As a conservation volunteer, the choices are between marine or wildlife conservation, wildlife photography, animal care and veterinary, and environmental sustainability projects.
Program fees cover accommodations, meals, and 24/7 support while at the location. This is a chance to gain new friendships and new perspectives!
7. Projects Abroad
Projects Abroad is not just leading the industry in hassle-free, sustainable, and safe volunteer abroad programs, but this volunteering abroad organization works hard to make this experience as immersive as possible for the international volunteer, often having them live with host families at their destination. They focus on responsible volunteer travel, and all projects support the UN Sustainable Development Goals.
Volunteer experiences are available for high school students, college students, people looking to take a gap year, and the professional international volunteer. On top of that, there is volunteer work on tap for people over 50, and families wanting to make an impact together. Opportunities cover everything from marine or wildlife conservation, building, childcare, teaching English, archaeology, sports coaching, women's empowerment, and refugee support.
Program fees start with an initial $295 USD deposit, but the total price varies from project to project, and depends on the length of the stay as well. This volunteering organization offers flexible payment plans. In return, they provide excellent support, and make sure the experience is hassle-free and makes a real impact on a local community.
8. Global Volunteers
Global Volunteers is one of the oldest US-based NGO volunteering organizations, and they are also supporting the United Nations Sustainable Development Goals. They offer 1 – 3 week experiences supporting community development, teaching English, delivering essential services, and supporting school-based curricula. People of all ages are welcome to participate in their volunteer work.
Global Volunteers comes with a heftier price tag than other organizations. Prices vary depending on location. But if a person is looking for an excellent experience volunteering with children, Global Volunteers will deliver just that. It's an opportunity to provide meaningful service and see the world through the eyes of other humans.
9. Love Volunteers
Love Volunteers offers lifechanging intercultural experiences in developing countries. Volunteering placements are being made all over the world, in the destination each volunteer chooses based on the project type they are interested in. Available volunteer work includes women's empowerment, healthcare & medical, sports, art, and music, environment & conservation, childcare and development, construction & outdoor work, community development, disabilities and special needs, teaching & education, volun-tours, wildlife & animals.
Again, there are program fees. The fees cover housing, meals, program implementation and supervision on site, and more. Love Volunteers makes sure everyone involved is safe by thoroughly vetting their partner organizations. It takes an open mind to truly connect with a different culture, but Love Volunteers will help everyone do just that!
10. Oyster Worldwide
This family-owned volunteering organization is UK-based and offers volunteering abroad trips that can last anywhere from one to twelve weeks. They offer more than 70 programs, located in 24 countries around the world. They are self-proclaimed gap year specialists, so no matter at which point in their life someone is looking for a meaningful way to spend some time volunteering abroad, Oyster Worldwide can help. All projects they work with have been checked out by their staff, most of which have done their own gap year and know exactly what to look for and how to best support new volunteers and help them find the project that's a great fit.
People from all over the world are welcome to apply, as long as they are 18 years of age. Very few exceptions can be made in their Under 18 program. Programs range from animal welfare to teaching English, and lots in between. Program fees are applied. Hands-on experiences will truly change the international volunteer's life.
11. ELI Abroad
ELI (short for Experiential Learning International) Abroad is a non-profit organization focused on partnering with organizations who strive to make a real difference in local communities. ELI volunteers are looking for a volunteer experience that's meaningful while not breaking the bank. They focus on finding small environmental and humanitarian organizations to partner with who do not have the same means to recruit people for volunteer work that ELI does. For those looking to work with kids in developing countries, ELI offers the Youth Initiative, focusing on the places in the world where the need is the greatest. They offer programs in 29 countries around the world. Internships can also be booked through them.
Anyone 18 and older can apply for a volunteer experience. The oldest person ever to for volunteering abroad with ELI was, in fact, 81 years old! This volunteering organization charges an application fee of $200 USD, and additional cost depends on the program and length of time the volunteer chooses.
12. EcoSwell
EcoSwell's mission is to 'develop vulnerable communities by implementing the United Nations Sustainable Development Goals'. They are registered as a nonprofit organization in Peru, and are a registered charity in the UK. Their programs are all based in Peru, and cover reforestation and ecosystem restoration, renewable energy, water and sanitation, research and monitoring, and public health.
This is a volunteering organization that aims to keep the program fees as low as possible. Cost depends, as with most every organization, on the program a person chooses, and the length of the stay. Fees cover accommodations, meals, support before and during the stay, and much more. Not just will their volunteers have a fantastic experience, but they'll learn how an NGO operates!
13. Trek to Teach
Trek to Teach operates exclusively in Nepal, a country known for some of the most spectacular trekking opportunities in the world. Their aim is to empower Nepali students and, well, to trek. For those interested in teaching Nepali students in the rural villages of the Himalayas, Trek to Teach is the best choice. The primary focus is on teaching English. However, those who have skills in arts, science, math, or other subjects they want to share can do so. Teachers are expected to work 6 hours/day for 5.5 or 6 days a week, leaving them plenty of time to explore the natural beauty of Nepal.
With this volunteering organization, the minimum time for volunteer placements is 10 weeks, but they are happy to arrange for a stay for any length of time. Volunteers trek to their remote villages, and most of the time they will be the only volunteer there, giving them a proper chance to become part of the host community. Applicants must be able to speak English fluently, and physically fit enough to trek in the Himalayas. Program fees are $3,700 USD for 3 months, and $200/week after that.
14. United Planet
United Planet is an international nonprofit organization. They offer volunteering abroad experiences in Central and South America, and they make a distinction between short term countries (1-12 weeks), mid term countries (4-16 weeks), and long term countries (6-12 months). Project areas include children and education, global health, and environmental sustainability.
While an international volunteer has to be at least 18 years of age for most programs, there are some opportunities for young adults of 15-17 as well. Despite being US-based, United Planet welcomes volunteers from all over the world, US citizenship not required. Program fees cover all of the volunteers' needs while living in the host community, and vary by location and length of stay.
15. Wildlife ACT
The cause is in the name: Wildlife ACT specializes in volunteer abroad programs in wildlife conservation in South Africa and the Seychelles. Projects including marine conservation, volunteering with endangered species, leopard and whale survey, monitoring of endangered vultures, and volunteering with leopards. Wildlife ACT works with international conservation organizations such as Panthera, WWF, and more, and is the first and only only Fair Trade Tourism certified wildlife volunteer program in Africa to do so.
Volunteers need to be between 18 and 65 and enthusiastic about making a difference in the world, be fluent in English, in good physical condition, and have a great attitude. Program fees depend, you guessed it, on the project.
16. WWOOF
WWOOF stands for World Wide Opportunities on Organic Farms. They connect volunteers with organic farmers to promote educational and cultural exchanges, and 'build a global community conscious of ecological farming and sustainability practices'. Host gain help on their farm, and volunteers get to experience a new culture, learn about farming and sustainability, and have a mighty good time! Over 12,000 hosts in 130 countries are happy to open their door to an international volunteer.
Here's the best part: WWOOF is one of the very few programs that are easily done on a budget. A yearly membership can be purchased for $40, and it entitles the member to unlimited WWOOF opportunities! WWOOFers receive room and board in exchange for helping on the farm. An excellent opportunity!
17. GIVE Volunteers
GIVE specializes in volunteer abroad programs for people 40 and up. They focus on cultural immersion off the beaten path, ensuring that volunteer work creates a meaningful impact for local communities. Their programs are based in Tanzania and Thailand, with projects including teaching English, volunteering on an organic farm,  and building a nursery and primary school. Program fees apply.
18. VSO International
VSO International supports projects in developing countries. Their mission is to 'unlock the power of people, bringing together local, national and international volunteers to work alongside the world's most marginalised and vulnerable communities to build generational change'. They run volunteer abroad programs in 24 countries across Africa, Asia, and the Pacific region. Volunteer work is needed in education, sexual reproductive health rights, STEM, early childhood care, and more.
While there's no age requirement, VSO actively seeks professionals with at least 3 years of experience in their field. Applicants need to be able to pass a criminal background check, and be able to commit long term – assignments can last up to two years.
19. Plan My Gap Year
Gap years aren't just for kids wanting to spend a year doing meaningful work and gaining life experience after finishing school. Everyone can choose a gap year, and Plan My Gap Year is here to help. Their volunteer work opportunities in 14 destinations range in length from 1 to 40 weeks, and they strive to make it as affordable as possible. Teaching English, working with wildlife, volunteering abroad in childcare, or the medical field are offered. This organization also offers structured volunteer travel programs that combine the best of both worlds.
Plan My Gap year is UK-based but welcomes volunteers of all nationalities of 18 years or older, with good English skills. Participants need to pass a criminal background check. Registration fee is $249, and the program fees vary.
20. Volunteering Solutions
Volunteering Solutions (VolSol) focuses on providing affordable volunteering abroad opportunities, offering 250 programs in 25 destinations across the globe. Volunteer travel can be as short as one week, or much longer if desired. Projects include women's empowerment, childcare, teaching, disabled care, medical and healthcare, sports development, wildlife and conservation, community development, and language orientation.
Program fees start as low as $200 per week, some of the lowest in the business. Volunteers should be 17 years or older, physically and mentally fit, be able to pass a criminal background check, be creative, and passionate about the project they are planning to work on.
Best Places To Volunteer Abroad
Which is the best place to volunteer abroad? That depends entirely on which field you want to volunteer in!
1. Galapagos Islands
The Galapagos are the ultimate destination for the international volunteer looking to work in conservation. There are projects to protect the Galapagos giant tortoises, sea turtles, and other species endemic to the islands. But there are also options to teach English to local children, and learn about the ecotourism efforts made in this stunning location. One can't just make a positive impact with their volunteer experience. The peace and serenity, the natural beauty, the friendly locals, and the absence of crime make it a pleasant location to spend time.
2. Costa Rica
Costa Rica is famous for its many sea turtle conservation projects. Other opportunities in wildlife conservation include working with endangered jaguars, monkeys, or sloths. But there is volunteer work available in healthcare, construction, childcare, and teaching English as well.
Costa Rica is one of the safest countries in Central America, making it an excellent choice for volunteer travel. The biggest risk is being blown away by its natural beauty!
3. Thailand
Places such as Chiang Mai don't just offer the chance to work at an elephant sanctuary, but one can spend their free time immersing themselves in the phenomenal culture of Thailand. Marine conservation projects are welcoming volunteers on the islands of Koh Samui and Koh Phangan. Bangkok is ideal for those looking to teach English abroad.
Thailand is a very safe country, for tourists and the international volunteer alike. Every traveler should brush up on Thai etiquette, but other than that, they are guaranteed a memorable experience.
4. Nepal
For those looking to volunteer in community development, Nepal is a great destination. Teaching English is also an option. Some volunteer abroad programs can be spendy, but Nepal offers ample opportunities for budget-friendly volunteer work. The country is generally considered a very safe volunteering destination.
5. Ghana
Ghana is becoming evermore popular for volunteering placements abroad. As long as one follows normal safety precautions Ghana is a very safe for visitors, and it offers ample volunteer opportunities that create a meaningful impact. Working with children, supporting agricultural projects, women's empowerment projects, and wildlife conservation are just a few ways volunteer work can support local communities. Ghana is one of the strongest and most stable countries in Africa, with a growing tourist industry that greatly contributes to safety for the international volunteer.
6. India
India is a very large country, with lots of volunteer work offered. Programs range from work in the medical field, to empowering women, to helping homeless or disabled children, to teaching English, and to supporting local communities. But there's so much more: an international volunteer can choose to help street dogs, take part in reforestation, or work in healthcare, and much, much more. There's something for everyone, and India promises an immersive cultural experience in a host community that will last a lifetime. In general, India is considered a safe country for volunteering placements. Individuals should research their location and be aware of scams and petty crimes such as pickpocketing.
7. South Africa
Big cities and endless plains, hustle and bustle, and plenty of natural beauty – South Africa has it all. Volunteer abroad programs are plentiful: baboon rehabilitation, childcare, big 5 monitoring, wildlife reserve support, animal care at a big cat sanctuary, teaching English, penguin rescue, and shark conservation are only some of the programs that are available. Working with the unique wildlife, be it in a conservation project at one of South Africa's national parks, or at a rehabilitation center, is simply memorable. While there's crime present in South Africa, a qualified volunteering organization will ensure placement in an area that's as safe as possible, and support their volunteer with every concern.
8. Cambodia
Cambodia has a long history, some difficult, some inspiring. It's a country still in the process of rebuilding after the devastation caused by the Khmer Rouge. It's an excellent place for those seeking volunteer work in humanitarian projects. Teaching English in local communities, supporting human rights works, caring for special needs children, or helping out in an orphanage of the host community are good options. Crime is low, making it a great destination for volunteer work.
9. Tanzania
Tanzania is one of the most popular destinations for tourists and volunteer travel alike. It's stunning natural beauty (hello, Mt, Kilimanjaro!), unique wildlife, and welcoming people all but guarantee a special experience. To ensure well-being while in Tanzania, an international volunteer needs to be up to date with certain vaccinations such as malaria and Covid-19, exercise caution in regards to drinking tap water, and try to avoid bug bites. Volunteer work is available in the following areas: public health, community development, teaching English, environmental conservation, and more. Tanzania is generally considered a safe destination.
10. Sri Lanka
Sri Lanka, with its unspoiled beaches and lush rainforests, is the ideal country for volunteering abroad. Elephant and turtle conservation projects are big here, supporting those who work endlessly to protect the sea turtles and large population of Sri Lankan elephants. Other volunteer work includes building and community work, teaching English, working in the medical field, supporting children in an orphanage, temple renovation, and much more. Sri Lanka has a reputation of being safe for visitors, however, awareness for petty crimes such as pickpocketing is important.
How To Choose A Volunteer Abroad Program
When volunteering abroad, a person first needs to assess their interests. What are their needs, aspirations, and what do they hope to accomplish? Once they have narrowed down the field or fields they are interested in, they need to choose a geographical area for their volunteer placement, and assess how much time they want to invest. Next comes the research: which volunteering abroad organizations offer the combination of volunteer work and country or countries desired? Making a list is a great way to come up with all eligible organizations and narrow down the options. It's important to look into the details: does this organization have goal that align with yours? How high are the program fees, and what do you get for your money? Questions will arise during research. Choosing a volunteering abroad program is a big decision, and it's imperative to get in touch with the final candidates of volunteering organizations to get all questions answered. A phone call will not just clear up all uncertainties, but convey if this is a good fit or not.
Why Do I Have To Pay To Volunteer Abroad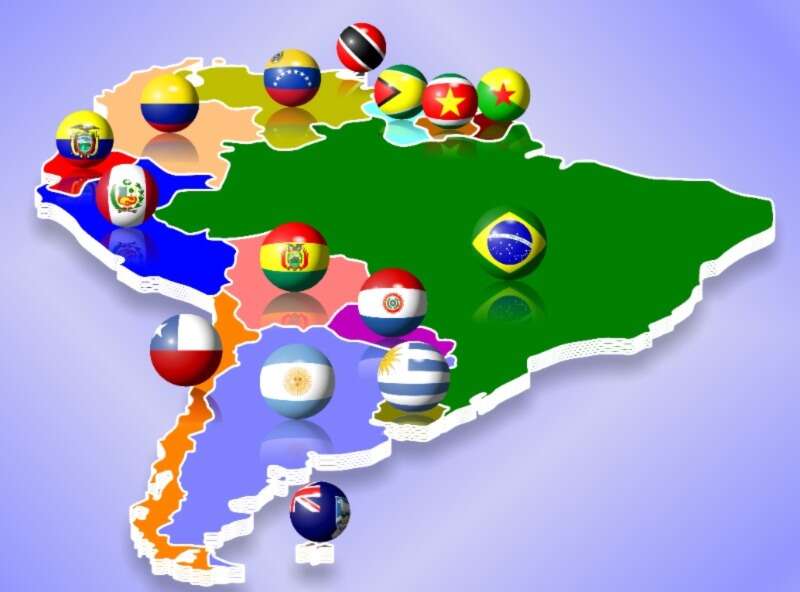 Volunteering abroad – that means investing time and resources to help out in local communities and make an impact. So why do most volunteering abroad organizations charge a program fee? There's two parts to it. For one, these fees cover administrative expenses for the organization, allowing the organization to sustain itself and offer their volunteers the support they need, before, during, and after their trip. This is worth its weight in gold. The organization puts together all details of the volunteering abroad trip, schedule, logistics, everything. The volunteer has 100% peace of mind and just has to show up with a good attitude. Secondly, these fees cover the volunteer's expenses in the host community: food, accommodations, airport pickup and transfer, sometimes a donation to local charities. In other words – it pays to pay. With the help of a reputable volunteering organization, a stay abroad is guaranteed to not only be memorable, but easy.
Has any of these 20 perfect volunteering abroad programs for adults caught your interest? Time spent immersing yourself in a new culture, making a positive impact, and changing the world, one act of kindness at a time, is well spent!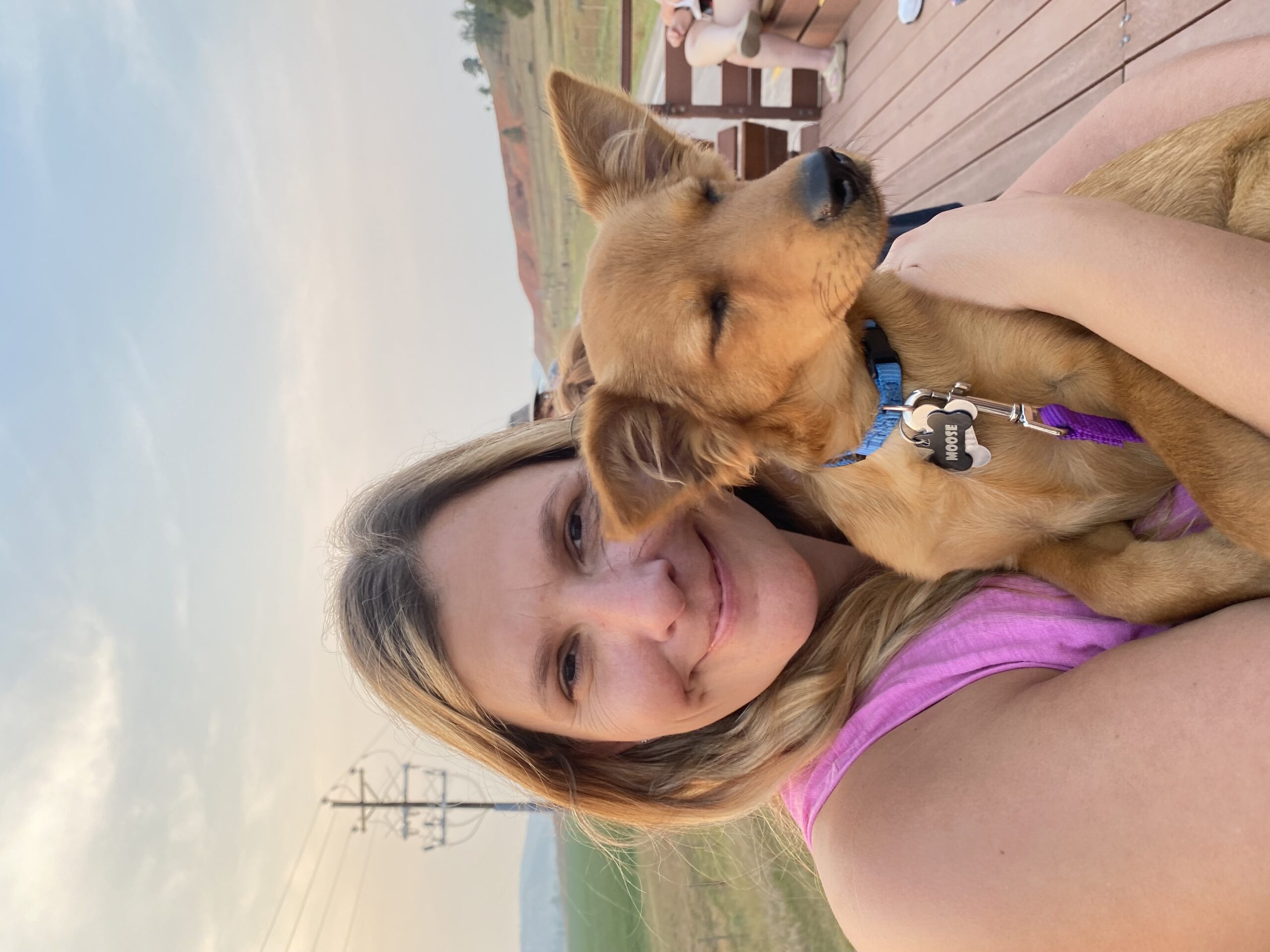 Jenny grew up in Germany. All she ever wanted out of life was to leave and have adventures. Jenny always traveled as much as the budget would allow, and when she met her husband traveling became a full-time thing. You can follow Jenny on her blog and Facebook.