A honeymoon is one of the most important milestones in a newly-wedded couple's life. Making it as memorable as possible does not have to be expensive, especially after a dream wedding that might have been costly. There are plenty of honeymoon destinations in the United States that do not cost a fortune. The travel experts at Girls Who Travel have done the research for you and we've got a round up of the most affordable honeymoon destinations in the US ideal for budget travelers that will guarantee an unforgettable honeymoon!
This post contains affiliate links. This means we make a small commission at no cost to you if you click through and make a purchase. All prices listed are accurate at time of publication. 
Most Affordable Honeymoon Destinations In The US
1. Puerto Rico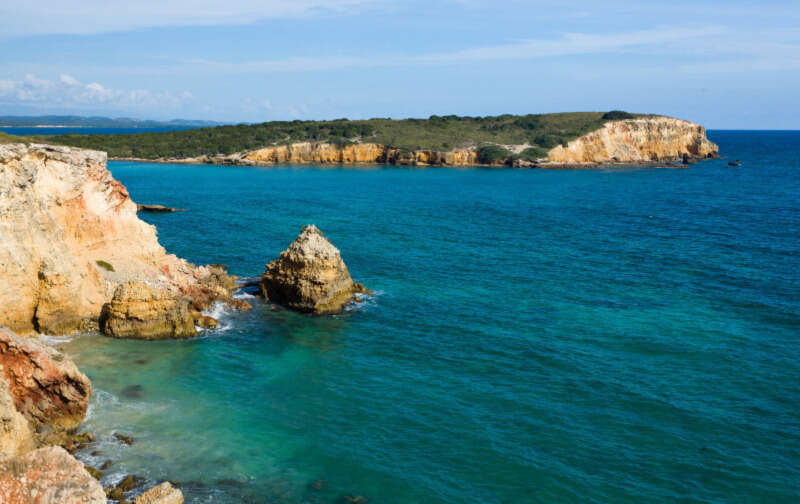 After the stress of wedding planning, a beach destination is ideal for the honeymoon. Puerto Rico offers stunning beaches and plenty of activities. The best time to visit is between December and April. The Dorado del Mar Beach Resort or the Wyndham Palmas Beach & Golf Resort offer great accommodations at affordable prices.
Puerto Rico offers plenty of romantic activities for honeymooners: a visit to El Yunque rainforest, a kayak excursion after dark, or a day sailing to Icacos Island. A sunset stroll on the beach or learning to salsa are must-dos. Visitors can honor Puerto Rico's rich heritage while enjoying the island to its fullest.
2. San Diego, California
San Diego, located in Southern California, is known for its beaches, parks, museums, and art galleries, an excellent destination for newlyweds who want a balance between relaxation and activities. The summer months are the best time to visit if beach time is on the agenda, but other than that, San Diego is a year-round destination. The Coronado Beach Resort and the Hilton San Diego/Del Mar are 3 star resorts that are perfect for honeymooners.
The hop-on hop-off trolley is a great way to see and explore the city. Getting out on a boat is a must! The most exciting options are a whale watching cruise or a romantic dinner cruise. San Diego has a plethora of free activities: Moonlight state beach, Mission park, La Jolla shores beach, Old Town state historic park, Balboa park, the San Diego Zoo, and so much more!
3. Santa Barbara, California
Santa Barbara is a town located on the Central Californian coast. The Spanish-style white stucco buildings with red-tile roofs with the Santa Ynez Mountains in the background make it picture-perfect. It's a popular tourist destination and can be pricey, but going in the off season (think winter!) can make it much more affordable and there are several nice but cheap hotels in Santa Barbara.
This is the ideal destination for honeymooners who love wine and the ocean! A Santa Ynez Valley wine tour is a must. For those who prefer to avoid getting shuttled around in a bus, a vineyard to table taste tour by e-bike is ideal. Strolls through downtown and sunset walks on the beach are the epitome of romance. Trolley tours are fun and a great way to see all there is to see. A picnic at the botanic gardens is an excellent budget activity, as is a day spent exploring Knapp's Castle. For foodies, we recommend the downtown food tour.
4. Key West, Florida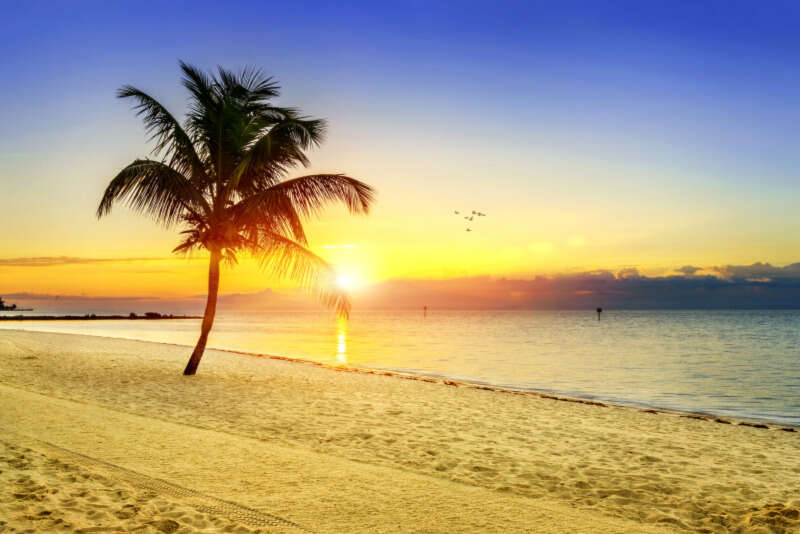 Florida is know for its pristine beaches, but the Florida Keys take the crown! Summer is the best time to visit Key West to make this honeymoon destination affordable. Newlyweds will enjoy these affordable resorts: the Galleon Resort and Marina, the Ibis Bay Resort, and the DoubleTree by Hilton Grand Key Resort.
Key West has no shortage of romantic things to do: kayak through the mangroves, ride a water bike, stroll along the beach, join a snorkeling excursion, visit the southernmost spot in the US, be spooked on a ghosts and gravestones trolley tour, scale the top of the Key West Lighthouse, go whale watching, or go on a shark and wildlife viewing adventure.
5. Sanibel Island, Florida
Sanibel Island is one of the cheap honeymoon destinations in Florida that are less crowded than well-known places like Key West. Located off the southwest coast of Florida, Sanibel Island promises peace and quiet, and plenty of time for romance! It's a year-round destination, but there are high seasons to avoid when trying to save money. The best time to go for cheap honeymoons is summer. Florida is a classic winter destination, and temperatures soar in the summer months – ideal for those who like it hot. Since it's an island there's not too much to choose from in terms of accommodations. The Blue Dolphin Hotel and the The Escape II Paradise both need to be booked way ahead of time. Vacation homes such as the Villa Sanibel 2G or the Mariner Point 1082 are good alternatives.
Sun worshipping on one of the pristine beaches is obviously a must. Exploring the island by bike is fun, as is, going kayaking, sailing, fishing, and visiting one of the nature preserves.
6. Oahu, Hawaii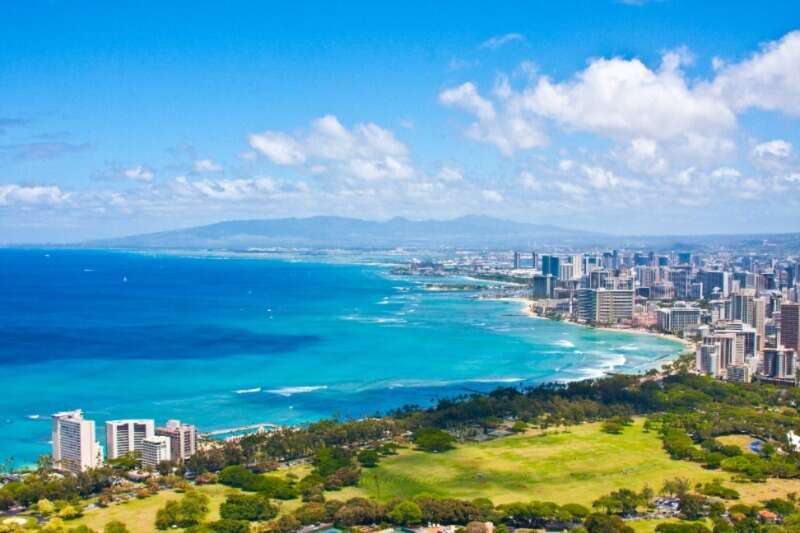 While Hawaii is a bucket list place to visit for many, it's not exactly known to be a cheap honeymoon destination. But there's good news: first, Oahu is the cheapest of the Hawaiian islands to visit, and second, there are very brief shoulder seasons to take advantage of. These fall between mid April and June, and September and December. Because the island does cater to tourists, there are plenty of accommodations available. The Imperial Hawaii Resort, the VIVE Hotel Waikiki, and the Waikiki Marina Resort at the Ilikai are relatively affordable.
Romance galore awaits honeymooners on Oahu. A Paradise Cove Luau could be the highlight of the trip. A Star casual sunset and show cruise will deliver unforgettable honeymoon moments. Fantastic outdoor activities include a turtle canyons snorkel excursion, dolphin and whale watching, and a shark dive. There are lots of must sees for 1 week on Oahu!
7. Lake Tahoe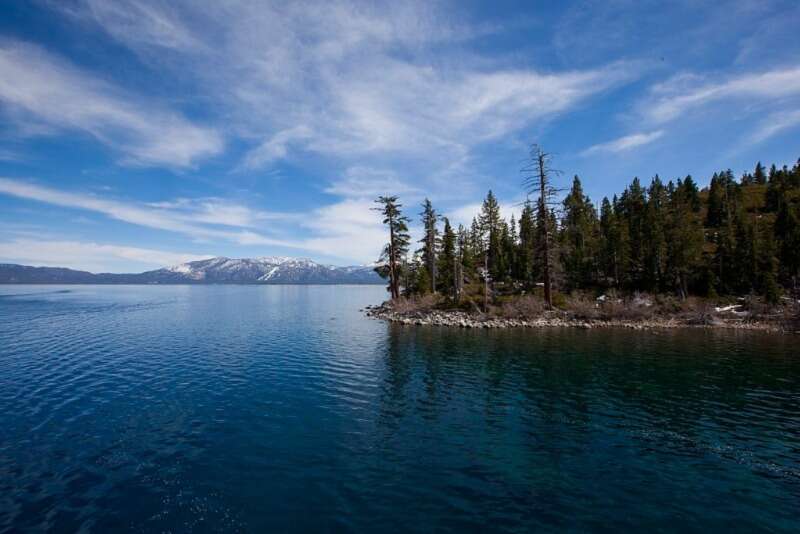 Lake Tahoe, located in the Sierra Nevada mountains in California and Nevada, is undoubtedly one of the prettiest lakes in the world. It's a year-round destination, but the time to have a cheap honeymoon is between September and October, when temperatures start to drop and some rain could be in the forecast, but it's not quite cold and snowy enough for ski season yet. Great budget accommodations are the Historian Inn, the Basecamp Tahoe South, or the Hampton Inn & Suites South Lake Tahoe.
There are plenty of budget-friendly things to do: hiking on Eagle Falls trail, biking, strolling on Pope beach, visiting historic sights and landmarks such as Ehrman mansion or the Gatekeeper's Cabin Museum. For a not all too hefty fee, a helicopter ride could be the honeymoon highlight!
8. Finger Lakes, New York
Finger Lakes, located in upstate New York, is one of the most ideal cheap honeymoon destinations. For outdoorsy, wine-loving couples, Finger Lakes is the dream. To save money, the summer months are best to avoid. Spring and early winter are the best time to visit. There are lots and lots of accommodations available: the Savannah House Wine Country Inn & Cottages, the Barrister's Bed & Breakfast, and the A Cayuga LakeFront Inn – Hotel Alt come highly recommended.
Finger Lakes is wine country, therefore a winery tour is a must. For those not wanting to join a tour, the Seneca Lake Wine Trail is a great place for a DIY winery tour. Watkins Glen state park boasts no less than 19 waterfalls, perfect for those romantic honeymoon pics. Robert Treman state park is close behind in the race for most waterfalls, with an impressive 12, with Lucifer Falls standing at an impressive 115 ft high. Taughannock Falls state park boasts the tallest free-falling waterfall east of the Mississippi! All parks offer ample opportunity for hiking and enjoying the great outdoors.
9. Lake Oconee, Greensboro, Georgia
Lake Oconee is for those looking for an affordable honeymoon off the beaten path. The best time to visit is from mid September to mid October, when the crowds recede but the weather is still perfect. The Quality Inn & Suites near Lake Oconee is a good hotel to stay at to save money. There are several nice, budget-friendly vacation homes in the area: Marina Cove Still Waters, Buckhead Cabin, and a charming Lake Oconee retreat.
If it's warm enough for watersports, renting a boat, jet ski, kayak, or SUP is a great way to spend the day. Downtown Greensboro beckons with eclectic boutiques and shops. Oconee Springs Park offers a nice beach, and Rock Hawk is the best place to go hiking. The area boasts several museums for history lovers.
10. Rainy Lake, Minnesota
Rainy Lake, located in northern Minnesota, close to the border of Canada, offers everything newlyweds look for in a honeymoon: incredible sunsets, picture-perfect starry nights, and an abundance of natural beauty. Winters get bitter cold, so summer of the shoulder seasons are the best time to go. International Falls is the town closest to Rainy Lake. There are several choices for accommodations: the Cantilever Hotel, the Cobblestone Hotel & Suites, the Riverfront Hotel, or a cozy stop island cabin with boat dock and beach – extra romance included!
Outdoor enthusiasts will spend an unforgettable honeymoon at Rainy Lake. Biking, hiking, fishing, birding, ATVing, snowmobiling – it's all available!
11. Yellowstone National Park & Grand Teton National Park, Wyoming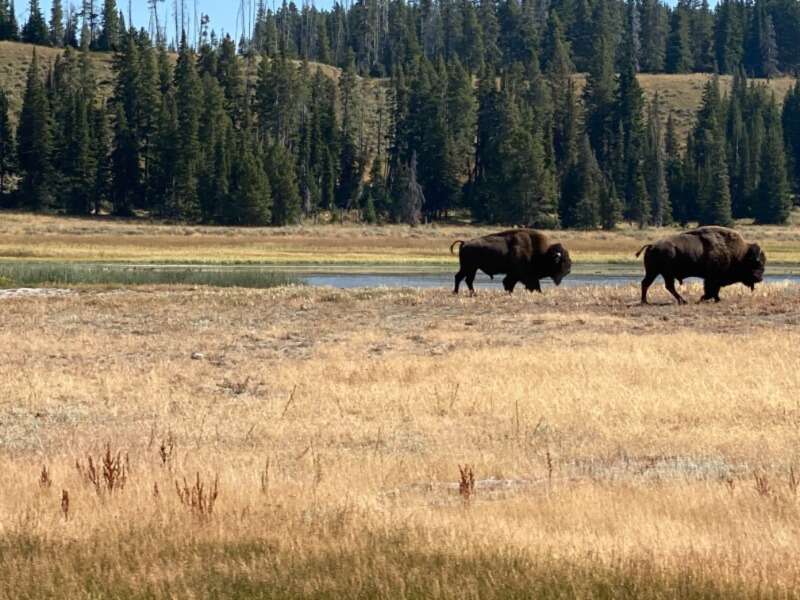 National parks like Grand Teton and Yellowstone are the perfect pit stop for newlyweds who love outdoor activities and want to spend their honeymoon in the United States. These parks are located very close to each other, a great opportunity to see two national parks in just one location. The low season starts in October and ends in February, which is the most affordable time to spend a honeymoon there. Note that this is a ski destination as well, and for affordability it's best to choose the beginning or end of low season. While there are accommodations available inside the park, those are not a good choice for budget travelers. Instead, hotels in the towns of Jackson Hole or Cody are a better choice. Both are adorable little towns with tons of charm, but Cody is the better choice pricewise. The Cody, the Robins Nest Bed & Breakfast, or the Kings Inn are all fine choices. Good, affordable hotels in Jackson Hole are the Cowboy Village Resort and the Elk Country Inn.
Both parks offer ample opportunities for hiking and adventure activities. Yellowstone highlights include Old Faithful, Mammoth Hot Springs, and Thumb Geyser, while Grand Teton is most famous for its hiking trails such as Goodwin Lake Trail, Table Mountain Trail, and Table Mountain Trail. Don't miss Schwabacher Landing, the Mormon Row historic district, and Moose Wilson Road for bear and moose sightings and other wildlife viewing.
12. Rocky Mountain National Park, Colorado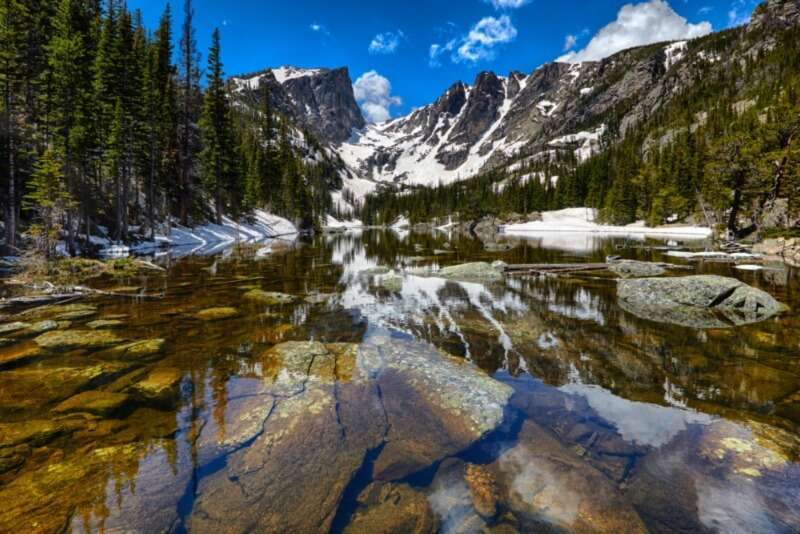 Rocky Mountains National Park is a great place to honeymoon for those who love adventure activities! The onset of winter in November disperses the crowds, which will return with a vengeance in April. Any time in between is great for a visit. Estes Park is the town closest to the park, and it offers affordable places to stay: the Blue Door Inn, Murphy's River Lodge, the Quality Inn, or the Hotel Estes.
Lovebirds can cross the continental divide on foot, drive Trail Ridge Road to see Alpine tundra and other wonders of the park, stop at Forest Canyon Overlook to take the most scenic and romantic pictures, and hike their heart out, and have an unforgettable honeymoon at Rocky Mountain National Park.
13. Glacier National Park, Montana
Close to the Canadian border in Montana lies beautiful Glacier National Park. During winter, it's easy to save money: 7 day passes drop in price, as do accommodations, qualifying Glacier as one of the cheapest honeymoon destinations. Kalispell is a bigger town nearby, offering a plethora of accommodations: SpringHill Suites by Marriott, the Best Western Plus Flathead Lake Inn and Suites, the Homewood Suites by Hilton, or excellent vacation homes such as Welker Lake House, or the Modern Kalispell Retreat.
The best adventure activities include driving on the Going-to-the-Sun Road, hiking the Grinnell Glacier Trail, crossing the continental divide, and seeing Two Medicine at Sunrise.
14. Hocking Hills State Park, Ohio
Ohio isn't a typical destination for that epic post-wedding trip, but it has a lot to offer and is a great place for a cheap honeymoon. Hocking Hills state park is a great place for outdoor activities that's affordable even during the summer months, unlike most national parks. Logan, Chillicothe and Columbus are nearby towns offering places to stay on a budget. In Logan, the Worthington of Logan, or the Sleep Inn Logan Ohio-Hocking Hills are good options. Our picks for Chillicothe are the Hampton Inn & Suites, and the Christopher Inn and Suites. Columbus has plenty of choices. The Courtyard by Marriott Columbus OSU, the Hyatt Regency, and the Drury Inn & Suites Columbus Polaris are all good budget options that allow honeymooners not just to explore Hocking Hills State Park, but also to enjoy city amenities in Columbus.
The top attractions at this state park are Ash Cave, Conkles Hollow State Nature Preserve, Cedar Falls Hiking Trail, Rock House, and Old Man's Cave.
15. Gatlinburg, Tennessee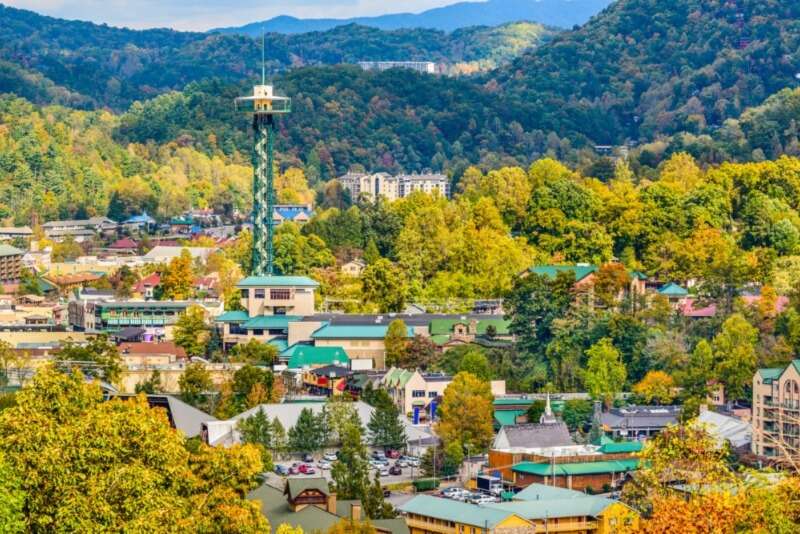 Gatlinburg is a mountain town in the eastern part of Tennessee, close to Great Smoky Mountains National Park. It's a great destination for those who love adventure activities in the great outdoors, as well as some city life. The cheapest time to go is from January until April when less tourists are flocking to the nearby national park. Budget places to stay are the Holiday Inn Express, the Twin Mountain Inn & Suites, the LeConte Hotel & Convention Center, or a condo hotel such as the The Trailhead Condominiums.
Gatlinburg has tons of things to offer for honeymooners. A trip to the Smokies is a must, and there are great tour options: The thundering streams and falls of the Smokies guided hiking tour, the hidden cascade hiking tour, or adventure activities such as ziplining, or the Moonshine Mountain Coaster Ride. The best trails are Mt. Leconte, Mt. Cammerer, Charlies Bunion, Andrews Bald, and many more. The best way to Gatlinburg is to ride the trolley, or go on a ghost tour. The Sweet Fanny Adams Theatre offers great shows, and Ripley's Believe It or Not Odditorium is one of the oddest places to visit during an affordable honeymoon.
16. Fairbanks, Alaska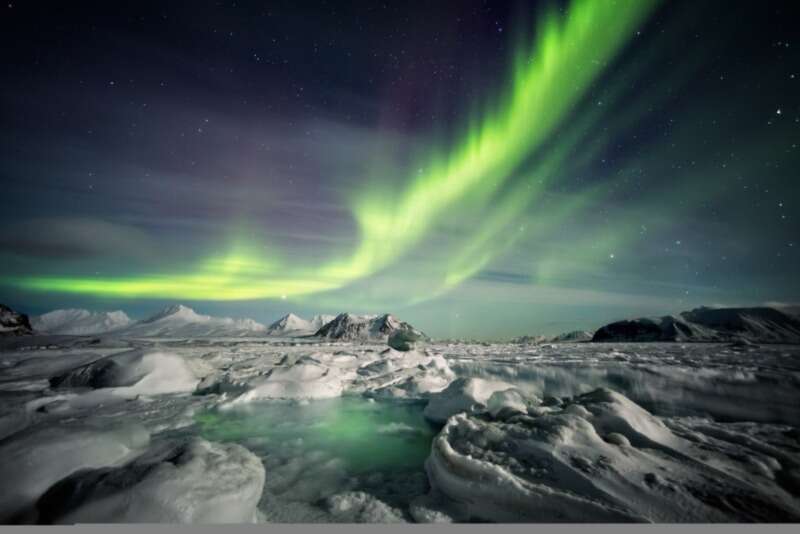 Alaska offers everything an outdoorsy couple needs for an unforgettable honeymoon: the backcountry, the breath-taking scenery, the wildlife. Fairbanks is the state's second largest city, offering plenty of affordable accommodations: the River's Edge Resort, the Wedgewood Resort, the Alaska Grizzly Lodge Bed and Breakfast, and the The Goldstream Valley View Cabin vacation home.
Fairbanks is THE place to go for honeymoon adventure activities. On tap is a trip to see the Northern Lights and Chena Hot Springs, a visit to Running Reindeer Ranch, a trip off the beaten path to the Arctic Circle, hiking on the Angels Rock Trail, a stop at Alaskaland, a glacier cave hike, and so much more.
17. Ogunquit, Maine
For those looking to honeymoon on the East coast, Maine is a dream destination. Maine boasts loads of uniquely pretty fishing towns, and Ogunquit is one of them. While summer is the most popular time to visit, winter getaways in Maine are nothing to sneeze at. Generally, the crowds thin out after Labor Day. The Meadowmere Resort, the Wells-Ogunquit Resort Motel & Cottages, and the Terrace By The Sea are good, affordable, 3 star accommodations.
This quaint destination is perfect for an affordable honeymoon in the off season. A stroll along main street, including a little shopping in the unique small businesses, followed by a walk along the cliffs of Marginal Way and maybe some hot chocolate to warm up after is perfectly romantic for newlyweds.
18. Carefree, Arizona
What better place to spend a honeymoon than a town named Carefree? This desert oasis is located no more than 30 minutes from Phoenix. August is the cheapest month to visit, but those who do need to be prepared for scorching temperatures. Newlyweds can stay at the Rancho Manana Resort, the Spur Cross Inn, or rent a vacation home such as The Boulders, the Terra Cotta Townhouse, or the Carefree Casita.
Cave Creek Regional Park is great for hiking. Cave Creek Museum is worth a visit. The Carefree Desert Gardens display desert life and native plants. Visitors get a good chuckle when visiting the phallic rock, they marvel at the unique sundial, and they love visiting Frontier Town, a small Western town. ATVing or mountain biking in the desert are great outdoor activities. Phoenix is just a short drive away, with all its big city amenities and things to do.
19. Taos, New Mexico
Taos, located in northern New Mexico, in the high desert and surrounded by the Sangre de Cristo Mountains, is a small town with lots to offer. It's known for it's artists and historic adobe buildings. Summer is high season in Taos. May until early June, or late September through October are best to avoid the crowds and have a cheap honeymoon. The Hacienda Del Sol B&B, the Historic Taos Inn, or the Casa Benavides Inn are good budget options for accommodations.
Newlyweds can explore the town during a walking tour, or even an artisan walking tour that includes tasting local wine and chocolate. The area lends itself to hiking, biking, and scenic driving. Driving the High Road to Taos, or the Enchanted Circle Drive, hiking up Wheeler's Peak, touring the Earthships, and visiting one of the museums are top things to do in Taos. For those interested in adventure activities, the Rio Grande Racecourse is a must.
20. Las Vegas, Nevada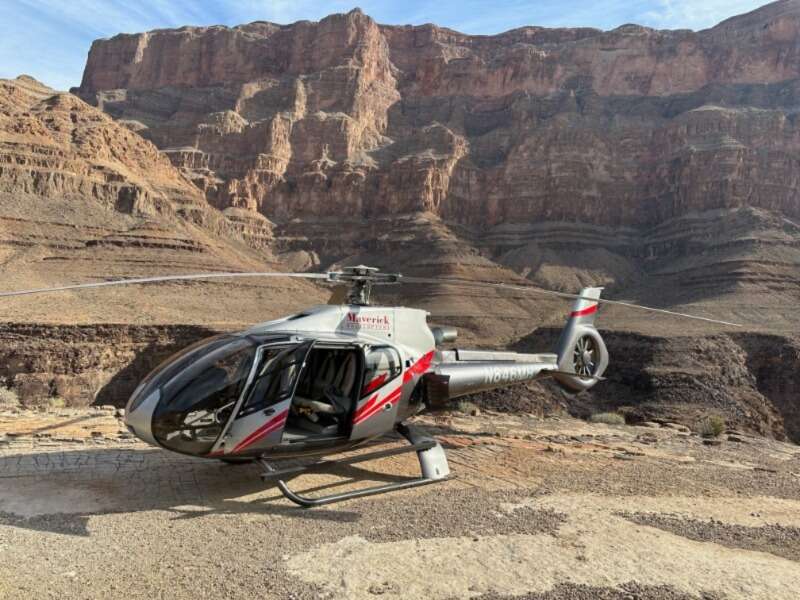 Las Vegas is the ultimate honeymoon destination. Couples can even easily get married in America's number one place for fun! While the winter months can bring freezing or close to freezing temperatures, Vegas is a year round destination. For those wanting to stay in the heart of the action, on the Strip, the Polo Towers are a good budget choice. A good condo hotel on the Strip is the Jockey Resort Suites Center. Just east of the Strip, newlyweds find nice accommodations at the Club Wyndham Grand Desert.
One of the most romantic thing to do in Vegas is to see all the lights on a big bus tour, followed by a gondola ride at The Venetian. A hot air balloon ride, free wine tasting at one of the two wineries in Pahrump, and a show! Vegas is known for its shows. David Copperfield, Cirque du Soleil, Tournament of Kings – they are all nothing short of amazing. Those looking for adventure activities won't be disappointed and can choose from these epic half day and day trips from Las Vegas.
Honeymoon essentials
Okay maybe not essentials but if you've got a little extra dough from saving so much on your honeymoon, here are some great items that will make your trip even more special!
These are 20 of the most affordable honeymoon destinations in the US. They offer something for everyone – cities, mountains, parks, lakes, and deserts! Where are you honeymooning? Let us know in the comments!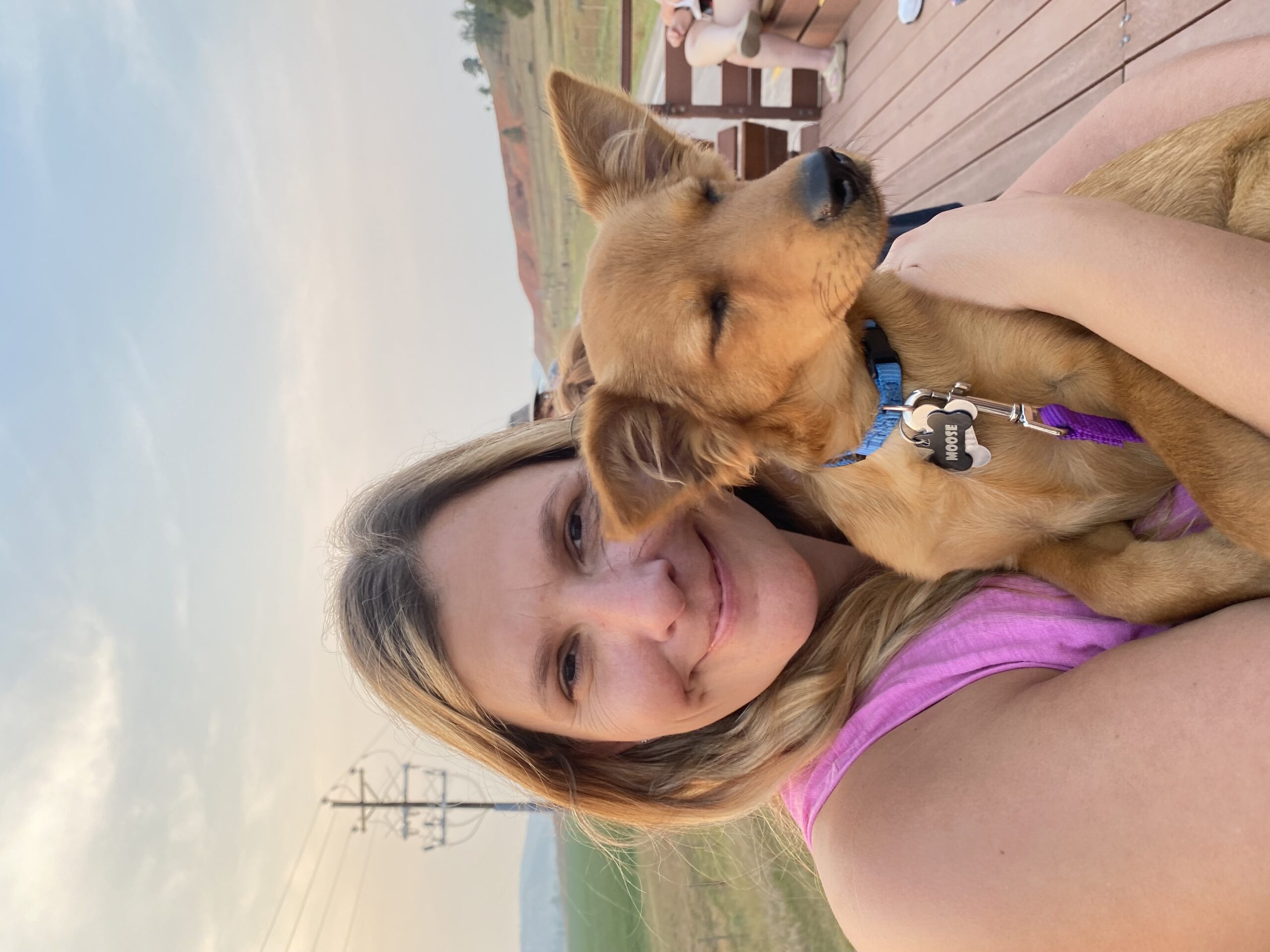 Jenny grew up in Germany. All she ever wanted out of life was to leave and have adventures. Jenny always traveled as much as the budget would allow, and when she met her husband traveling became a full-time thing. You can follow Jenny on her blog and Facebook.