So often the main thing we worry about when traveling is which suitcase to bring, how not to over pack, and which is the best carry-on luggage option. But what about smaller bags, the famous 'personal item'? After all, this is where we store the items that are essential to our trip: passport, wallet, phone, and the likes. Sure, if you lose an item from your luggage you'll be upset and it might be a bother to replace it. But if you lose your passport, you are facing a whole different set of problems. Therefore today we are focusing on the personal item to keep your essentials safe and organized!
This post contains affiliate links. This means we make a small commission at no cost to you if you click through and make a purchase. All prices listed are accurate at time of publication.
Our Favorite Bags To Use As A Personal Item On The Plane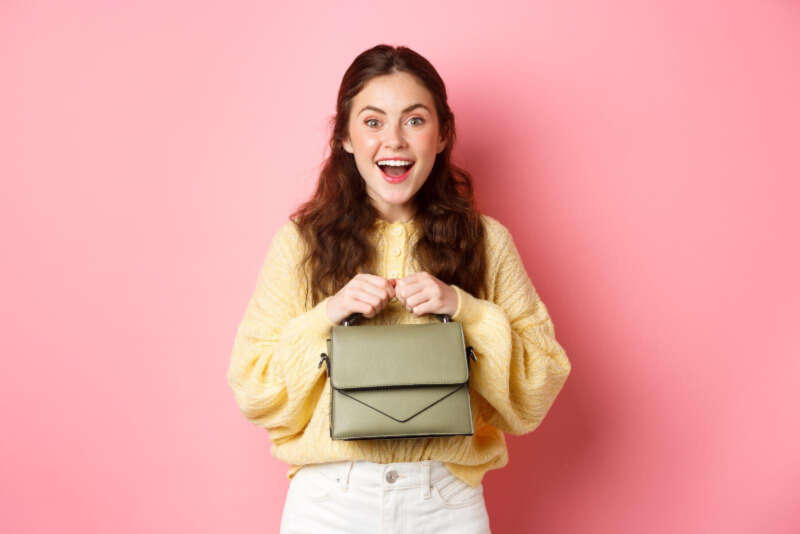 1. Longchamp 'Medium Le Pliage Neo' Nylon Top Handle Tote Shoulder Bag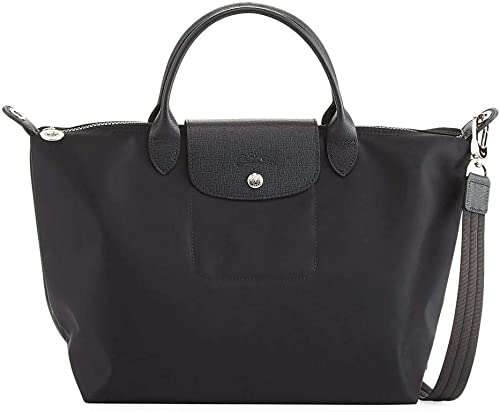 This bag is a lifesaver! It's not just beautiful and stylish in black, but it is big enough to hold all the essentials, in everyday life as well as on your traveling adventures. The best thing? This medium sized leather tote folds flat, so even if you decide to not bring it on the plane as a personal item, you can easily store it in your checked luggage without it taking up much room! It zips on top and has top handles as well as an optional shoulder strap.
$335 USD

2. Celvetch Canvas Weekender Bag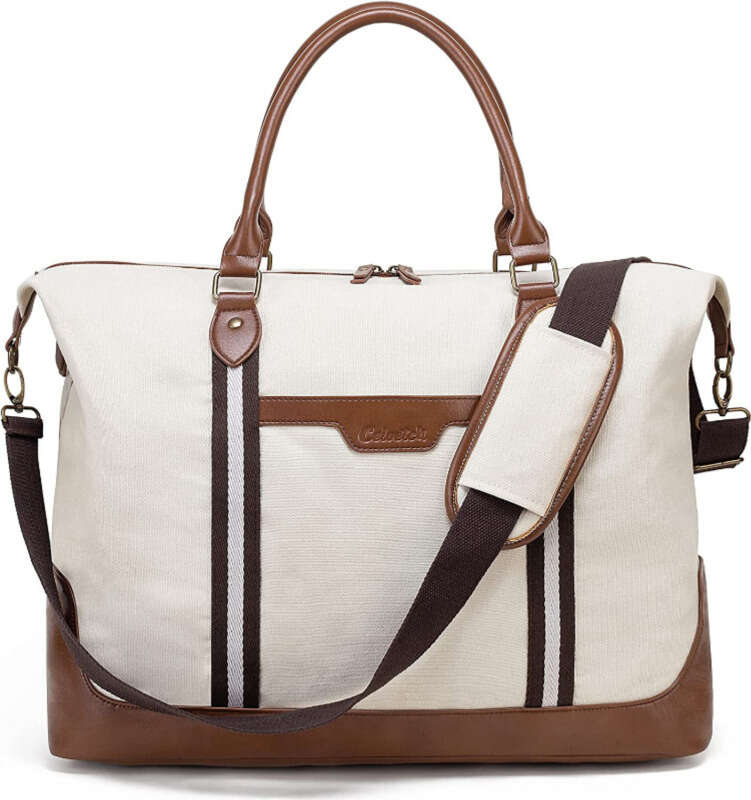 Looking for a bag that's sturdy and stylish? Look no further! The Celvetch Canvas Weekender Bag holds all your belongings and goes with every outfit! It comes in black, beige, and dark grey, and it meets airplane regulations for a carry-on. Slide it easily under the seat in front of you and have access to your things no matter if the fasten seat belts sign is on or not. The handles and optional cross body strap give you different options of carrying the bag. Are you bringing a small roller bag on the plane as well? The Celvetch Canvas Weekender Bag has a slip on the back to go over your suitcase handle! What else do you need to know? It is made of quality canvas and PU leather, with soft peach skin lining. There is one main compartment for your larger items, one zipper pocket, and two open pouches inside. The front and back of this bag each have a pocket for your passport and boarding passes. The hidden side zipper pocket keeps your important items extra safe.
$19.99 USD

3. adidas Women's VFA 4 Backpack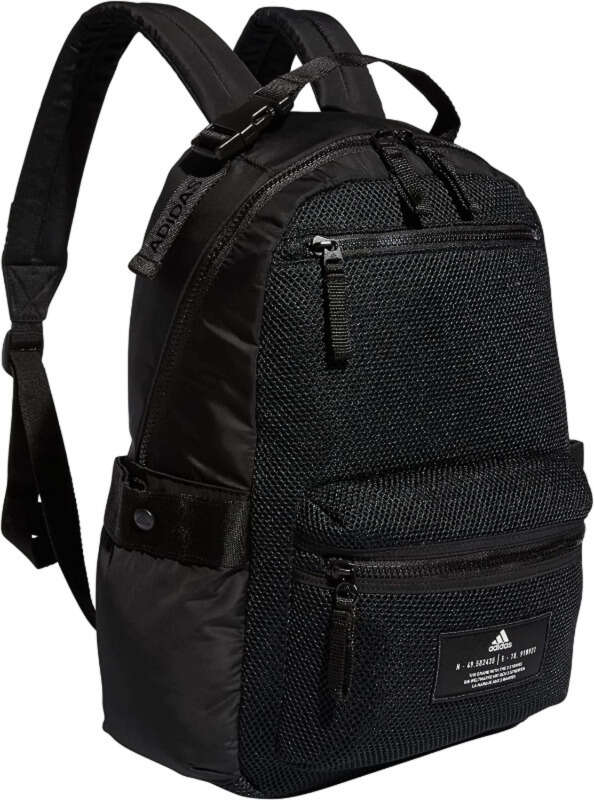 Bringing a backpack as your personal item is perfectly fine if you don't need a bigger carry-on. This Adidas backpack is very practical, has outside pockets for your reusable water bottle, and fits under the seat in front of you on the plane. Multiple zippered pockets give you plenty of places to store your important items, and best of all? It is made with recycled materials AND comes with a lifetime warranty! To top it off, the shoulder straps are padded for maximum comfort, and is available in many fun colors.
$41 USD

4. SwissGear 5358 ScanSmart Laptop Backpack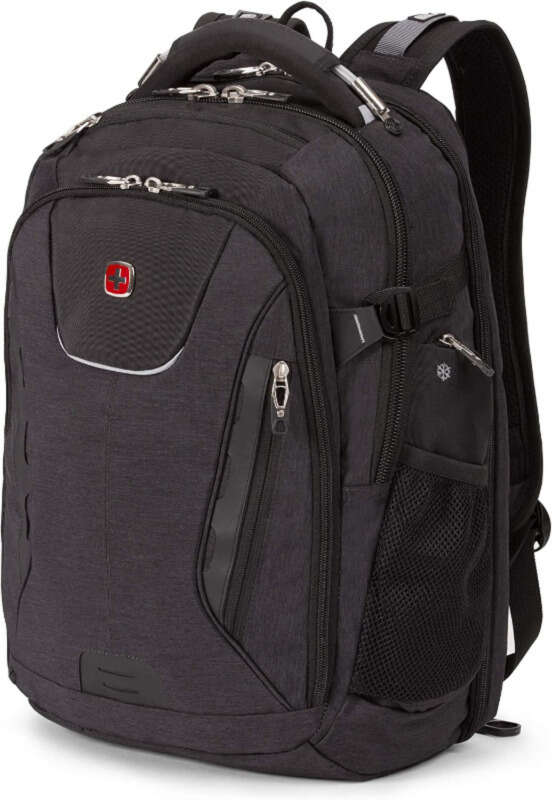 Are you loving the backpack solution but want something more organized and sturdy than the Adidas backpack? Consider the SwissGear 5358 ScanSmart Laptop Backpack instead. It comes with every feature you could possibly need: TSA-friendly lay-flat, padded compartment ideal for a 15-inch laptop with a built-in USB port, essentials organizer to keep all your cables in order, add-a-bag trolley sleeve slides over carry-on luggage handles, a quick pocket allows for easy access to essentials, an insulated side pocket accommodates water bottles, and a crush-resistant pocket keeps your glasses safe. There's literally pockets and slots for everything! In addition to all these amazing features it's built for comfort: the shoulder straps are made from ergonomically contoured mesh, it has airflow back padding, and the grab handle is wire-reinforced.
S87.99 USD

5. Samsonite Women's Mobile Solution Business Black Deluxe Backpack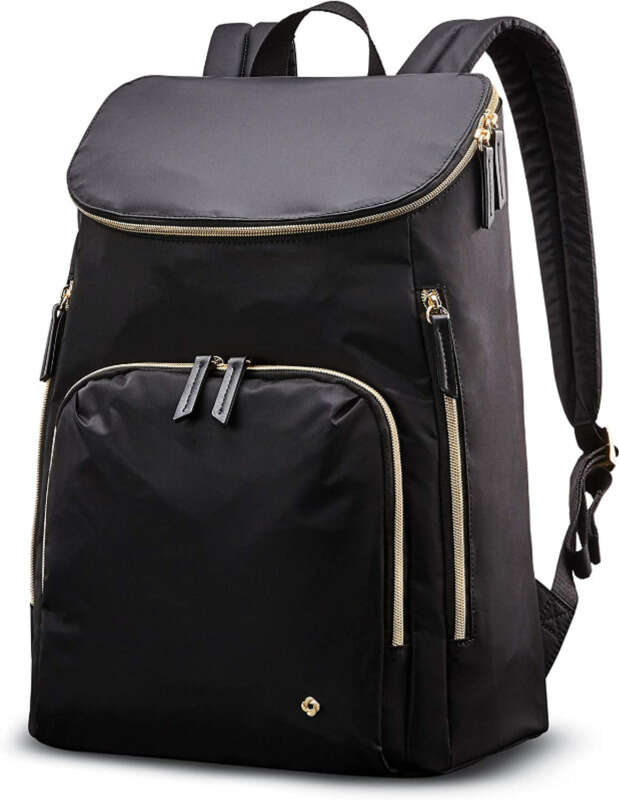 The Samsonite Women's Mobile Solution Business Black Deluxe Backpack is ideal for a personal item, because it can double as a day pack for your adventures at your destination. The nylon fabric with vinyl trim has a water resistant coating that makes it perfect even for rainy destinations, or a soggy trip to the airport. The padded interior sleeve fits laptops up to 15.6″. The whole backpack is beautifully organized: an exterior front pocket with two slip pockets and a pen sleeve keeps essentials in place, and two interior zippered pockets keep your accessories in place and your cables from getting tangled.
$96.88 USD

6. Kate Spade New York Chelsea Medium Nylon Backpack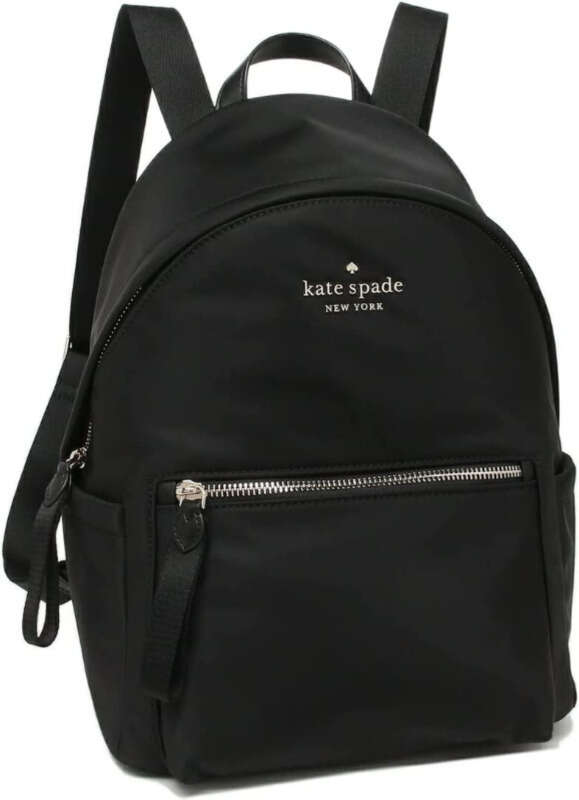 The Kate Spade New York Chelsea Medium Nylon Backpack is another extra stylish option for a personal item. Stow all your essentials away neatly in the interior front slip, front credit card slots, key leash, and back zip pockets. There is an exterior front zip pocket, two side pockets, and two way spade jacquard lining.
$117 USD

7. Osprey Farpoint Fairview Travel Daypack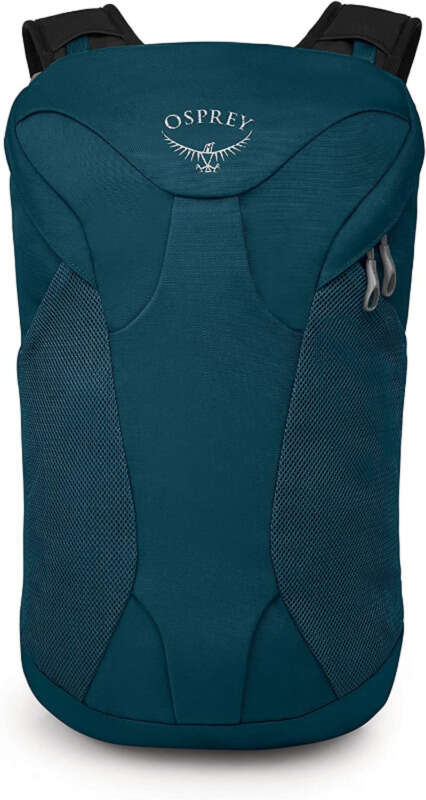 Osprey backpacks are some of the most recommended travel backpacks for women air travel! The Osprey Farpoint Fairview Travel Daypack is the perfect size for a personal item that will fit under the seat in front of you, as well as a day pack to use during your vacation. Osprey packs are known to be sturdy and resistant to the elements. This one features an adjustable torso fit, external gear attachment loops, and padded top and side handles. Travel the world with the Osprey Farpoint Fairview Travel Daypack as a companion and it will never let you down.
$70.30 USD

8. Kipling New Zea 15″ Laptop Rolling Backpack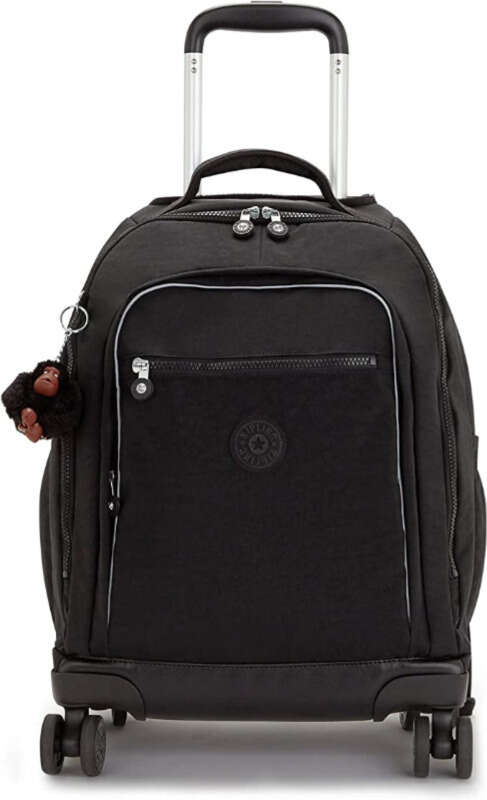 The Kipling New Zea 15″ Laptop Rolling Backpack is the perfect bag for those who can't decide if they prefer a backpack or a roller bag – just get two in one! You can wear it like a regular backpack, or make it easy and wheel it along on its spinner wheels, using the retractable handle. The laptop compartment and plethora of pockets makes it easy to keep all your stuff neatly organized.
$249 USD

9. Nomad Lane Bento Bag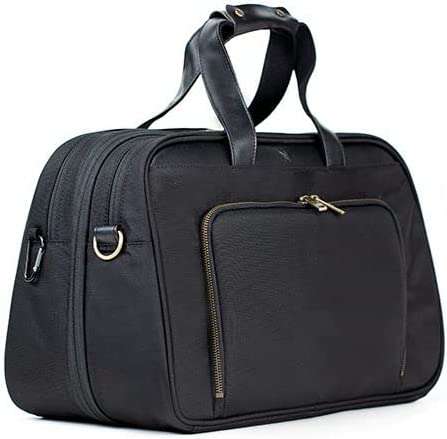 The Nomad Lane Bento Bag is extremely durable and well made. It's a lightweight duffel bag that offers plenty of organizational pockets and even charges your phone. The built-in padded laptop pocket at the center of the bag makes it a breeze to get your laptop out at airport security. The two top pockets are ideal for all your accessories. It is designed to fit under the airplane seat, but when you aren't traveling by plane it's ideal for a weekend away, or even for a work bag!
$249 USD

10. LONDON FOG Softside 15-Inch Under The Seat Bag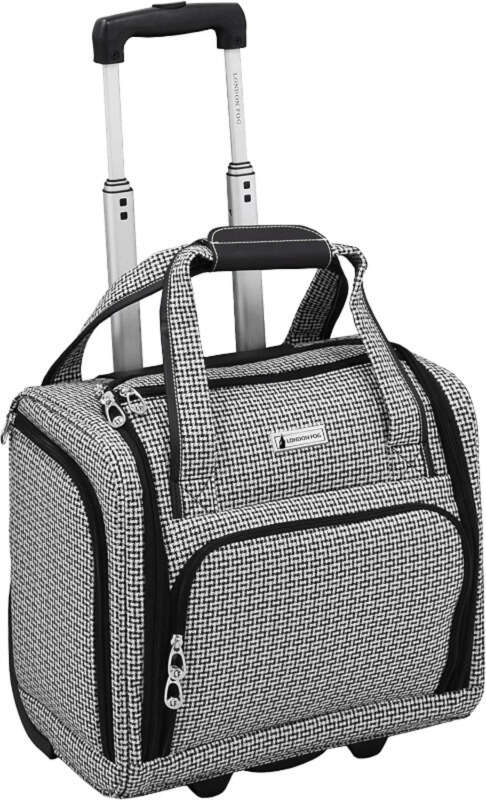 If you, like me, don't love to carry a heavy backpack around the airport (and let's face it – with impulse buys at the airport plus a bottle of water, it gets heavy fast!), then you should consider a small roller bag. The LONDON FOG Softside 15-Inch Under The Seat Bag is ideal for its size. You don't often find a roller bag which will fit under the seat in front of you! It is made from durable woven material, has a padded tablet compartment, zippered organizer pockets, and exterior zippered pockets. You are guaranteed to breeze through airport security and everywhere else with this great bag!
$170 USD

11. Ricardo Beverly Hills Seahaven 2.0 Softside Carry-On
The Ricardo Beverly Hills Seahaven 2.0 Softside Carry-On is another great bag on wheels that will fit under the seat in front of you. With abrasion and water-resistant polyester exterior, you don't even have to worry about your neighbor spilling their drink during any turbulence. The ergonomic telescoping handle makes this carry-on bag easy to manage, and the any-direction dual wheels let you roll it every which way. It also comes with a USB charging port with internally routed cord and battery pouch, a TSA-friendly 3-1-1 toiletries bag, and two roomy easy-access zip pockets. There's a main compartment as well as a secondary compartment, allowing you to easily fit everything you need for your flight.
$129 USD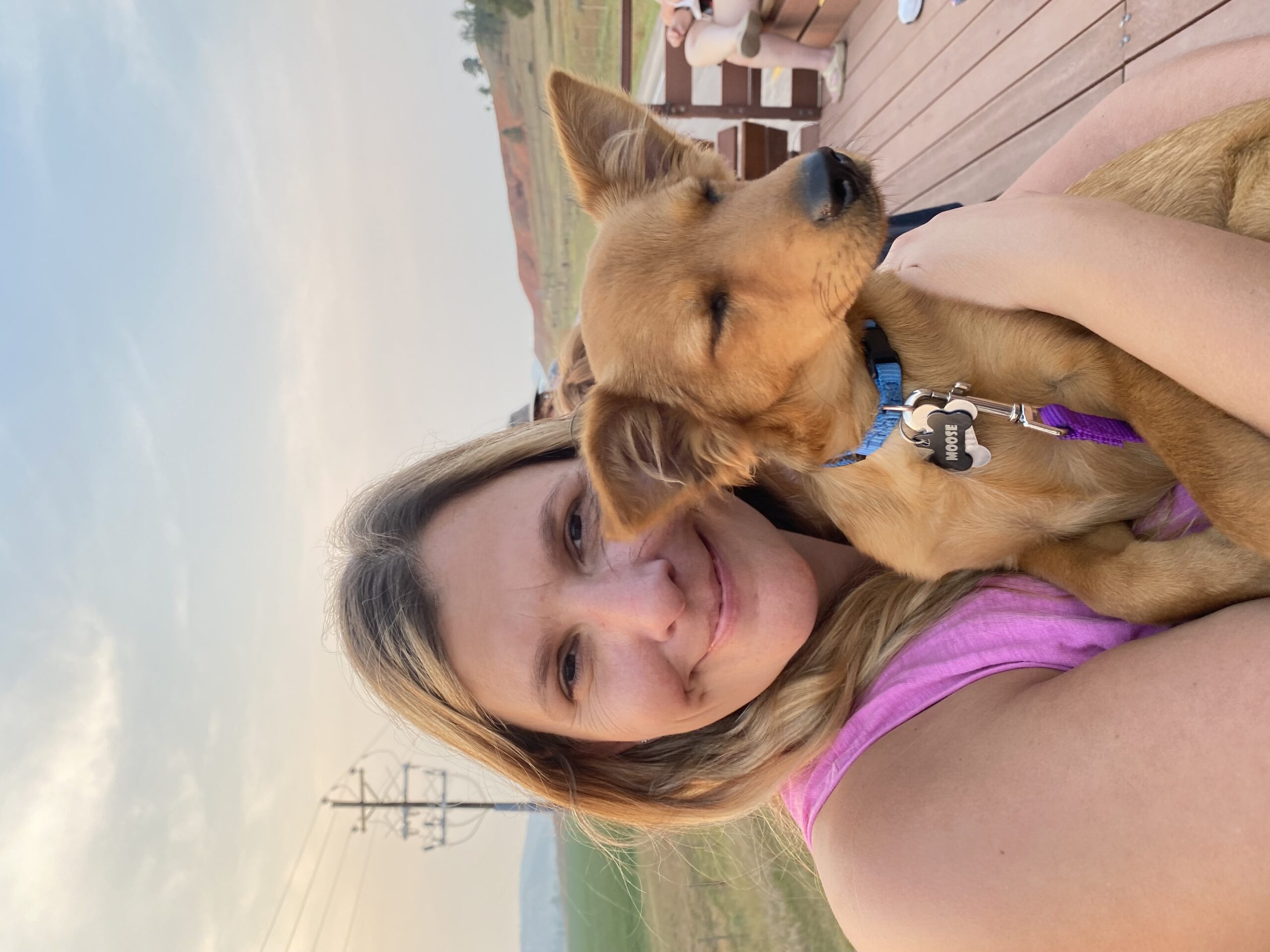 Jenny grew up in Germany. All she ever wanted out of life was to leave and have adventures. Jenny always traveled as much as the budget would allow, and when she met her husband traveling became a full-time thing. You can follow Jenny on her blog and Facebook.