Using a backpack for your carry-on is often a lot easier and more practical than using a suitcase. If you are wondering what are the most recommended travel backpacks for women air travel, you have come to the right place!
This post contains affiliate links. This means we make a small commission at no cost to you if you click through and make a purchase. All prices listed are accurate at time of publication.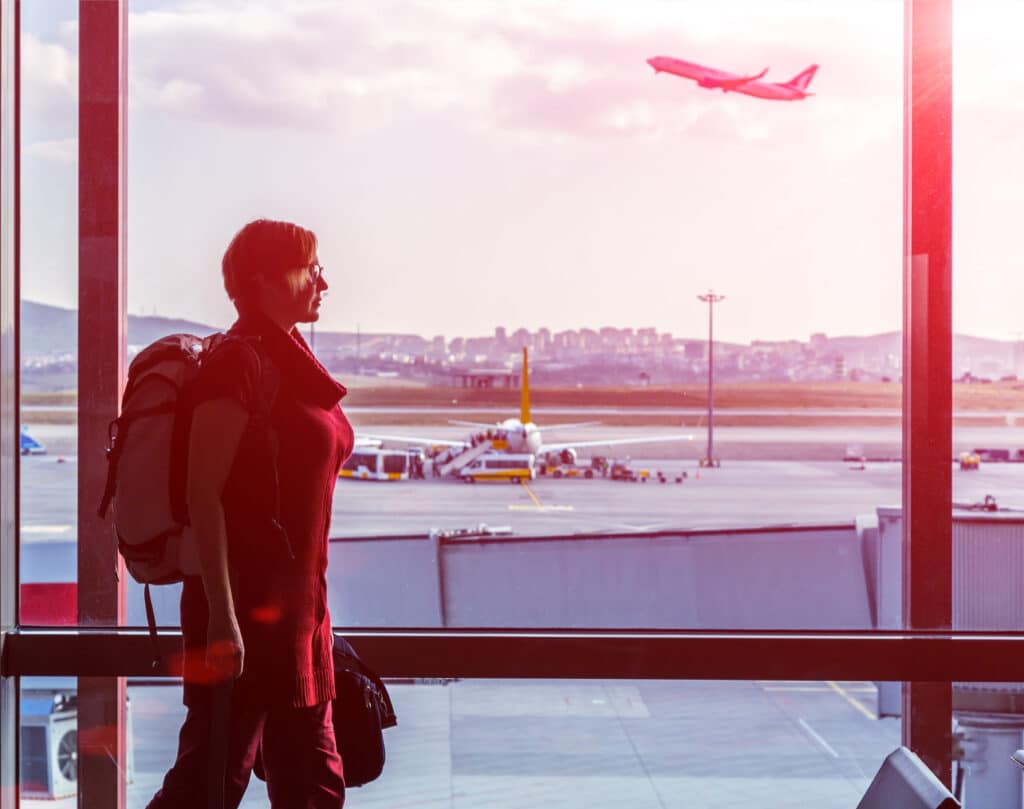 what are the most recommended travel backpacks for women air travel?
First of all, let's chat about the things you need to consider before buying a backpack. The most crucially important part is the size of the backpack. Airlines have size restrictions, and you don't want to run into problems. These size requirements can vary from airline to airline. If you are a frequent flyer on one airline, it's easy, you just go by their rules. If you often use different airlines, look up the different requirements and err on the side of caution. Buy a backpack in a smaller size, and you will always be prepared for traveling on any airline.
On top of this, think about what else you are going to use the backpack for once you arrive at your destination. You may need it to be waterproof. Safety is important as well, especially if you are in crowded areas. Are you planning to go hiking? A good fit is important!
Osprey Fairview 40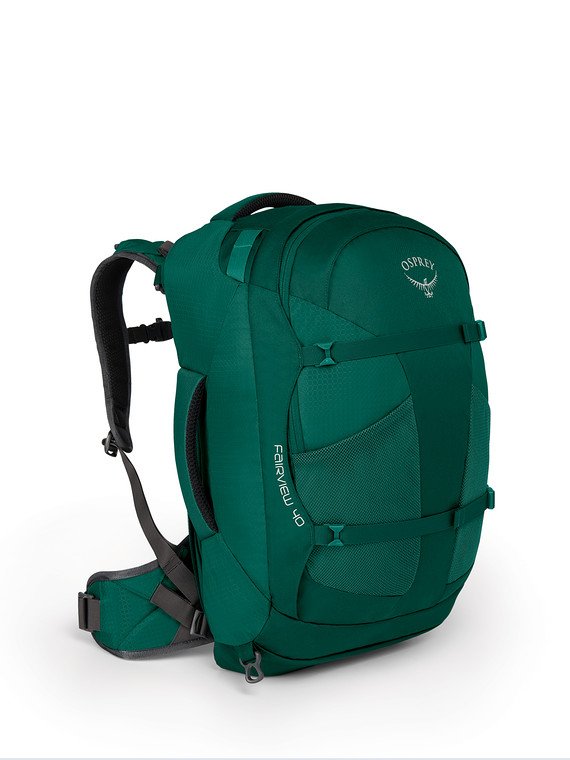 If you are asking yourself, what are the most recommended travel backpacks for women air travel, there's one that comes to mind immediately. The Osprey Fairview 40 is super comfortable and lightweight, both attributes that are important for a travel backpack. Designed specifically for women, you are guaranteed a good fit, and no scrapes and bruises alone the way. The only available sizes are extra Small/small, and small/medium. if you are taller than 6′, you might want to look into getting the Osprey Farpoint instead.
The Osprey Fairview 40 has many great features: stowaway back panel, harness, and hip belt, as well as compression straps, which will come in handy when hiking. The large panel zip access to the main compartment, and the lockable sliders on the main compartment zipper make everything easily accessible. It has internal pockets for all your little things and, best of all, a laptop and tablet sleeve, which is secure in a lockable compartment. This is also a great pack for those who travel light and want to try urban backpacking.
Priced at $ 160 USD it doesn't come cheap, but this backpack will be your best friends on all your adventures for many, many years to come.
Aer Travel Pack 3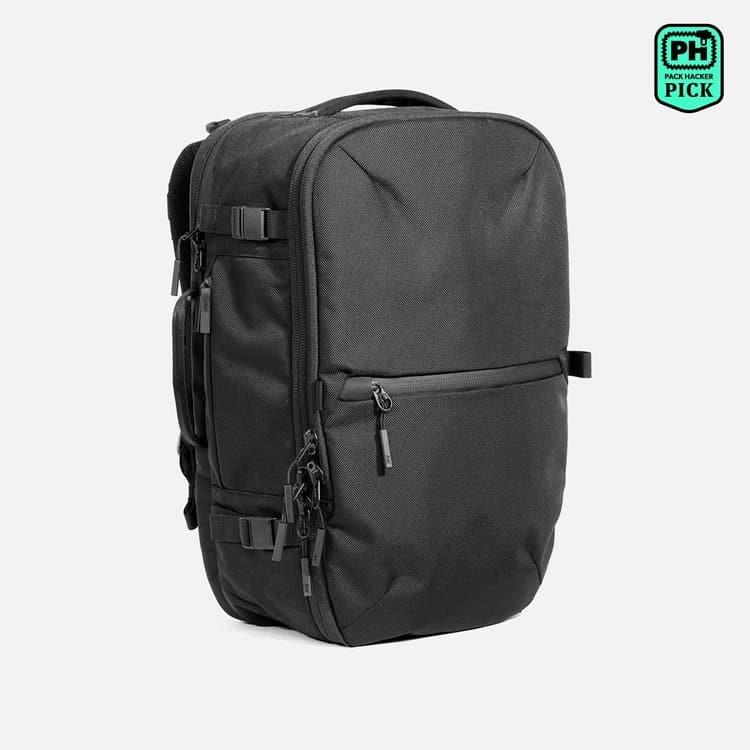 What are the most recommended travel backpacks for women air travel? If you are super organized and expect the same of your carry-on luggage, the Aer Travel Pack 3 is perfect for you! It's super durable, yet stylish. It features not only a laptop compartment, but a shoe pocket! The lay-flat main provides for spacious storage and makes packing easy. There's a quick-access top, and multiple side pockets for all the small things you need to be able to reach quickly. Several compression straps will help you secure your load. The best part? It has handles on all sides, so if you are out for a day of sightseeing, carry it like a bag rather than a backpack for added safety from pickpockets.
For $ 249 USD the Aer Travel Pack 3 can be yours!
Bellroy Transit Backpack Plus
The Bellroy Transit Backpack Plus works well for business travel and leisurely weekend getaways alike. The sleek and stylish exterior hides the incredible functionality of this perfect carry-on backpack. Access to your laptop, liquids, and travel documents is separate, so you don't hold up the security line at the airport with unnecessary rummaging through your bag. Transform your pack from fancy to functional in no time when you add the removable sternum strap and the removable hip belt. The padded shoulder straps and breathable, contoured back panel, as well as the ergonomic design will make carrying this pack all day feel like a breeze!
$ 289 USD will buy you this little piece of happiness.
The ReNew Transit Backpack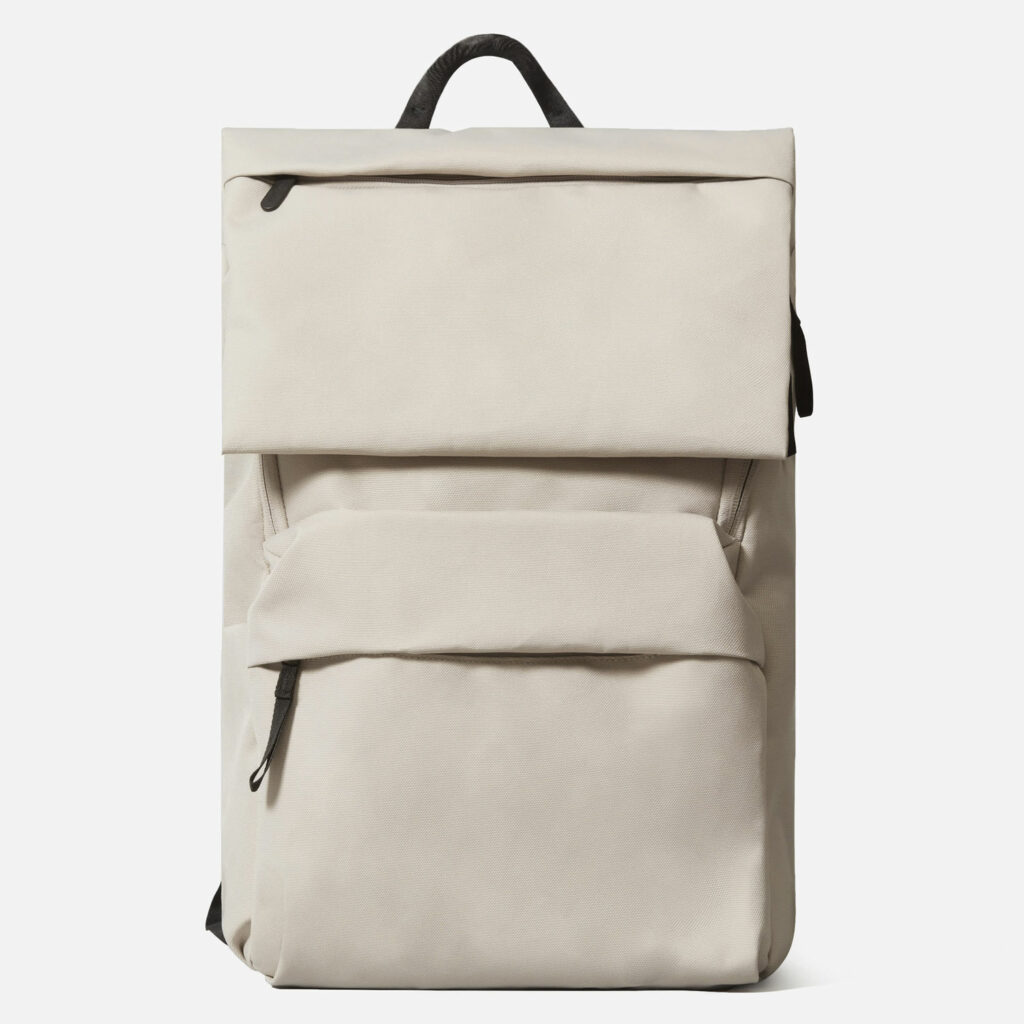 We LOVE this backpack! Made from 100% recycled polyester it is the epitome of style, and at the same time it is super affordable, going for just $ 85 USD. It doesn't just look good, it's also very practical. A water-proof finish makes it the perfect item for any weather situation. The 15″ exterior laptop pocket is perfect for easy TSA access. The seven zip pockets can hold passports, tickets, and any other items you need to have quick access to. Interior slip pockets, 2 water bottle holders, a magnetic closure, and a pass-through strap that attaches to rolling luggage round up this bag.
If you have struggled with the question: what are the most recommended travel backpacks for women air travel, we hope this article helped making your decision for your next great trip!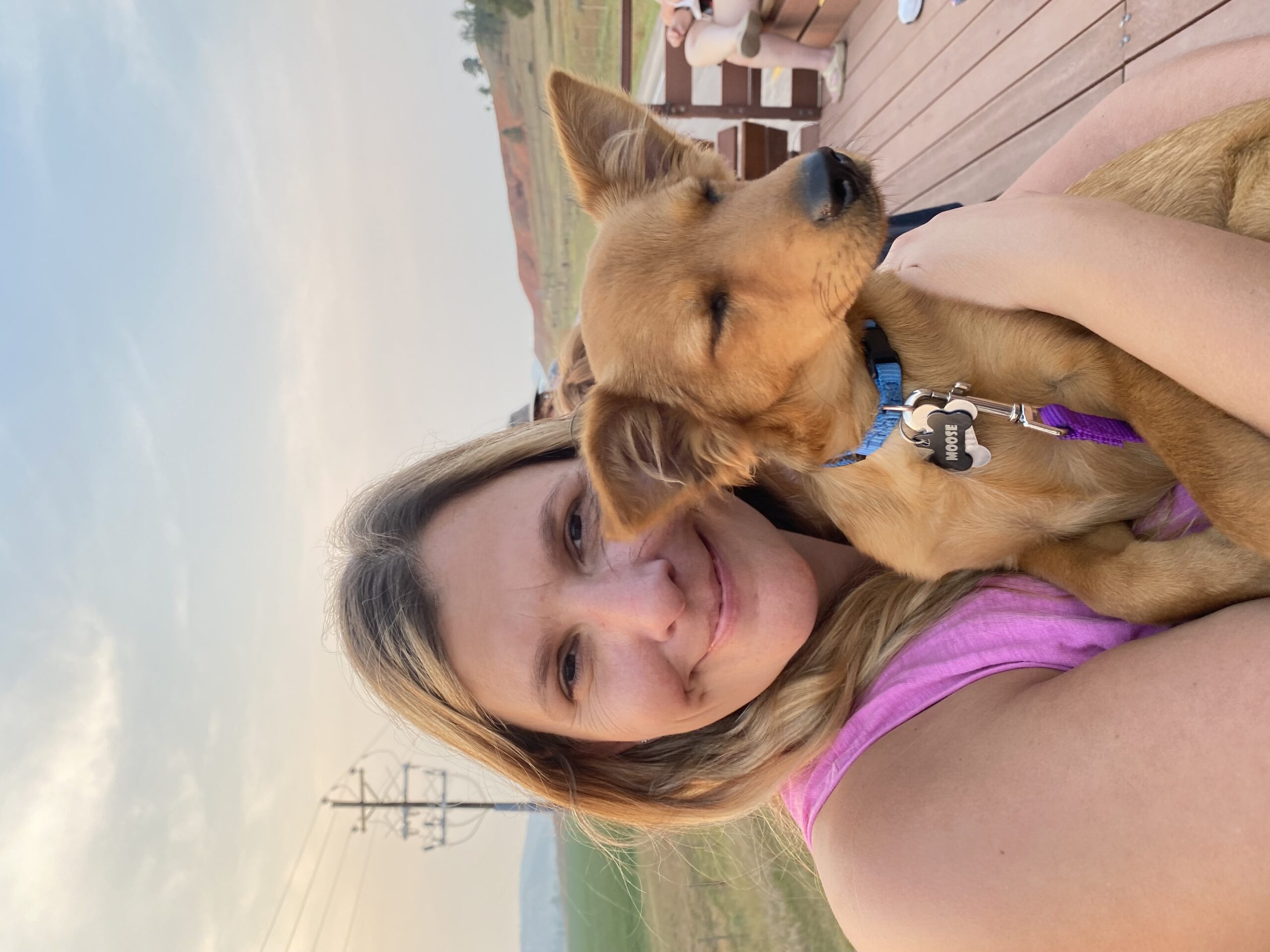 Jenny grew up in Germany. All she ever wanted out of life was to leave and have adventures. Jenny always traveled as much as the budget would allow, and when she met her husband traveling became a full-time thing. You can follow Jenny on her blog and Facebook.