What is urban backpacking? There are a lot of ways you can travel and explore the world on a budget, and backpacking is one of them. When you think of backpacking, you likely imagine rolling hills, lots of nature, and wild camping. But there's another option – urban backpacking! Urban backpacking is a unique and exciting travel experience for those enjoying minimalism, and it is suitable for travelers of all ages.
This post contains affiliate links. This means we make a small commission at no cost to you if you click through and make a purchase. All prices listed are accurate at time of publication. 
What Is Urban Backpacking?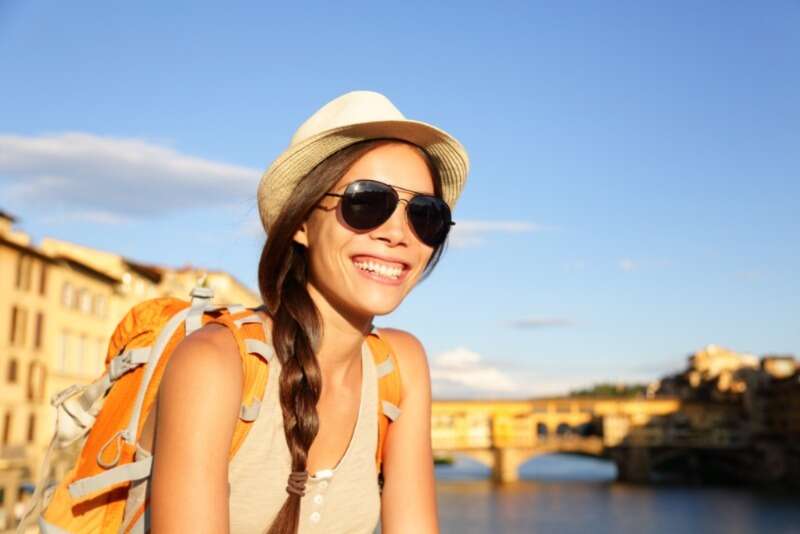 The term 'backpacker' refers to someone who, well, travels with their belongings stored in a backpack. Backpacking is a form of budget travel that can be done in nature just as well as in urban areas. Urban backpacking is a great way to explore a new country, or new cities, and see the sights without dealing with a tent, spiders, and other inconveniences of camping in nature (though one may encounter not-so-friendly bed bugs in hostels. To avoid this, read reviews on Hostelworld before you book!).
This form of travel has many advantages: it's inexpensive, it can be flexible, or as planned out as you like, it provides plenty of exercise, and is a great way to make new friends in hostels and other places along the way. So no matter if you are off to go backpacking in southeast Asia or choose to explore places right around the corner, you are guaranteed to have a great experience if you follow our tips and advice!
Are you a budget traveler looking for an easy way to save tons of time and money? Good news! The experts at Her Adventures have done ALL the research for you so you can start saving right away! Download the Girls Who Travel Budget Travel Course to help you turn all your travel dreams into reality!
Urban Backpacking Tips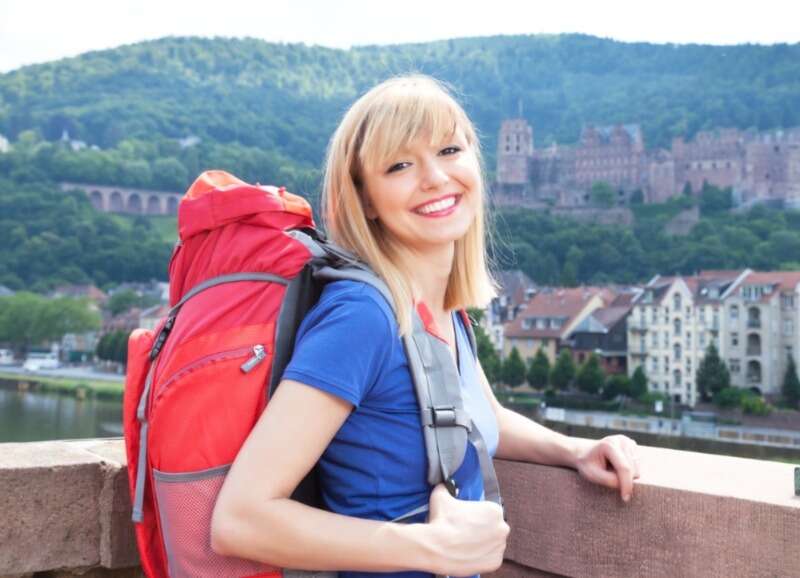 Here are some important things you need to know before you start your adventure.
1. Getting the right gear
Urban backpacking requires some of the same gear as backpacking in nature does, such as boots, comfortable clothing, etc. But you can leave your tent and other essential camping items behind. You may even decide to travel with nothing but a carry on bag, making it extra important to get the right gear, and not too much of it. Scroll down to see our list of MUST HAVE items for urban backpacking!
2. Make a plan
Having your belongings on your back gives you some flexibility but it also means you have limited space and your belongings on your back. That's why it's a good idea to have some idea of what you'll be doing and where you'll be going. Your destination will determine a lot of what you need to pack. Is it summer or winter in that place, how hot or cold will it be, how good is public transportation, are hostels available? But don't plan too much. When you visit a new place, going with its flow is a good way to really get to know the destination.
3. Do not overpack
This is the number one tip for any kind of backpacking. Less is more, especially when traveling in urban areas. Forgot your sunscreen? No worries, there'll be a store selling it. Ran out of clean clothes? There's a good chance your hostel offers laundry, or there's a laundromat just around the next corner. On that note, do laundry when you have easy access to it, and don't wait until you actually run out of fresh clothes to wear! Click here for more packing tips.
4. Leave your fancy clothes at home
We get it, we get it. We want to travel, take lots of pictures, look cute… but fancy clothes are not a good choice when trying to avoid a heavy load. Leave your high heels and that cute dress at home, your trip will be wonderful just the same.
5. Don't fill your pack up all the way
Pack light! Since you'll be in a city, with access to essentials, you don't need to fill your pack up to the brink. Less weight means more comfort, and there's a good chance that during your travels you'll find some souvenirs to bring home from your backpacking trip. Stick with your packing list, and use packing cubes to maximize the space in your pack.
6. Stay in hostels
Hostels are a great way to make new friends! There are different kinds of hostels, but lots of them are very social places where you can meet other travelers and backpackers from all over the world. Who knows, maybe you'll like those new people so much, you'll end up traveling with friends!
7. Take public transportation
When in Rome… Part of traveling is to really learn about the places you visit. The best way to do that is to do what the locals do. When it comes to public transportation, that's only possible in places where there IS public transportation. For that reason, Europe is a great destination for urban backpacking. Public transportation is not just the cheapest way to get around if you are looking to save money (aside from using your own two feet, of course), but it's a great place to observe locals in their natural habitat.
8. Don't try to do and see everything
Travel burnout is a real thing. This may be hard to imagine while you are excitedly planning your urban backpacking adventure, but it is true. While you may feel like this is your one and only chance to see every single sight in Paris, London, and Rome, try instead to slow down and take in the feel of each place you visit. Sit in a café and people watch. Stroll through a park and take a deep breath rather than rushing from famous sight to famous sight. We aren't saying you shouldn't go see the Eiffel tower, but don't pack your days to the point where it becomes a chore rather than a joy to explore.
9. Keep an open mind
Try to let go a little of your expectations and instead, keep an open mind. If you go urban backpacking in a new country, you will encounter a new culture, things that are unfamiliar to you, or even things that are vastly different than they are at home. That's okay! That's the experience you came for! Try to take it all in with an open mind and enjoy!
10. Don't be afraid to be a tourist at home
On the contrary: being a tourist in your home town or home country has lots of advantages! Only have 3 days off? No problem! Pack your things, hope on a train, go to the next town, and be an urban backpacker! Staycations are a great way to get to know your home country better. Oftentimes we tell ourselves that unless we get on a plane, it doesn't even count as traveling, but that isn't so. Don't overlook the gems near you just because they are close. Who knows what adventure awaits around the next corner!
Urban Backpacking Essentials
You already know not to overpack – but what are the backpacking essentials you can't live without when urban backpacking?
Best Urban Backpacking Backpacks
What's the number one essential item for urban backpacking? A backpack, of course!
Osprey Tempest 20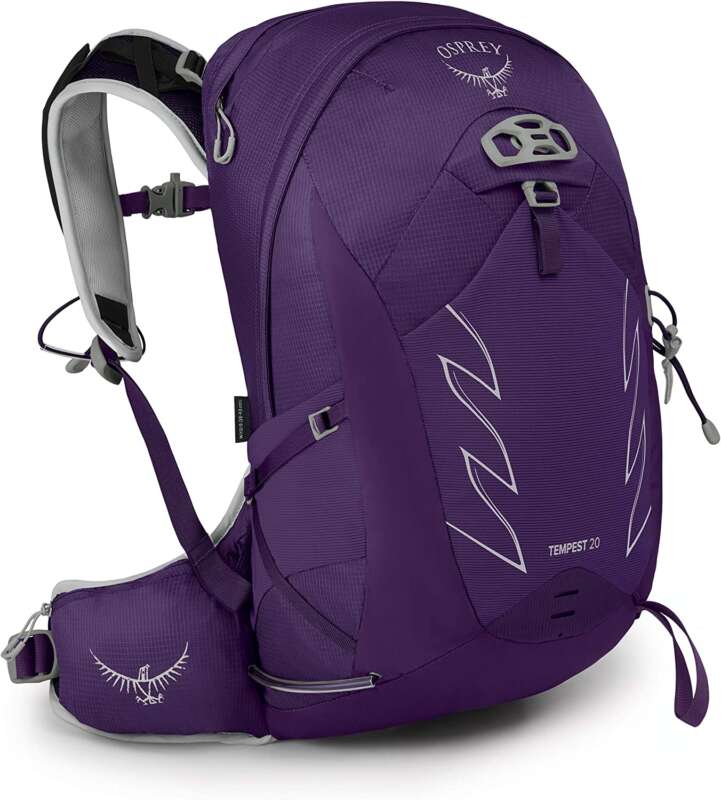 Osprey is a very popular brand, and for good reason. The Osprey Tempest 20 women's hiking backpack is perfect for the minimalist who needs only one of everything. It's carry on size, so you won't have to worry about luggage fees if you are flying to your destination. It's got an external hydration sleeve that holds 3 liters, two zippered hip belt pockets to safely store important items, and dual-zippered access to the main compartment.
Osprey Sirrus 24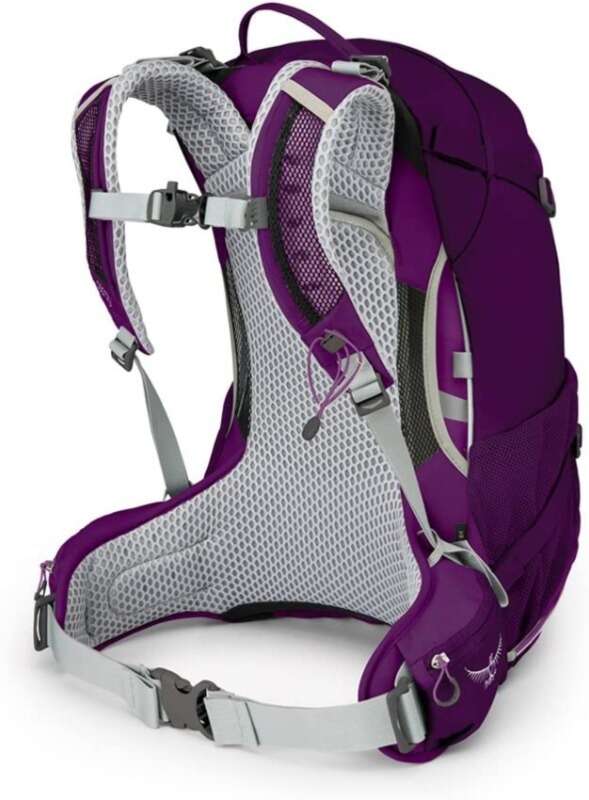 For those wanting to leave some room to buy souvenirs along the way, but still committed to the minimalist lifestyle, the Osprey Sirrus 24 is the ideal choice of travelers backpack. This pack has room for a 3 liter internal hydration sleeve, stretch mesh pockets on both sides of the pack for water bottle storage, it features a ventilated back panel with adjustable shoulder harness for maximum comfort, and, just the same as the smaller pack, two zippered hip belt pockets.
Osprey Fairview 40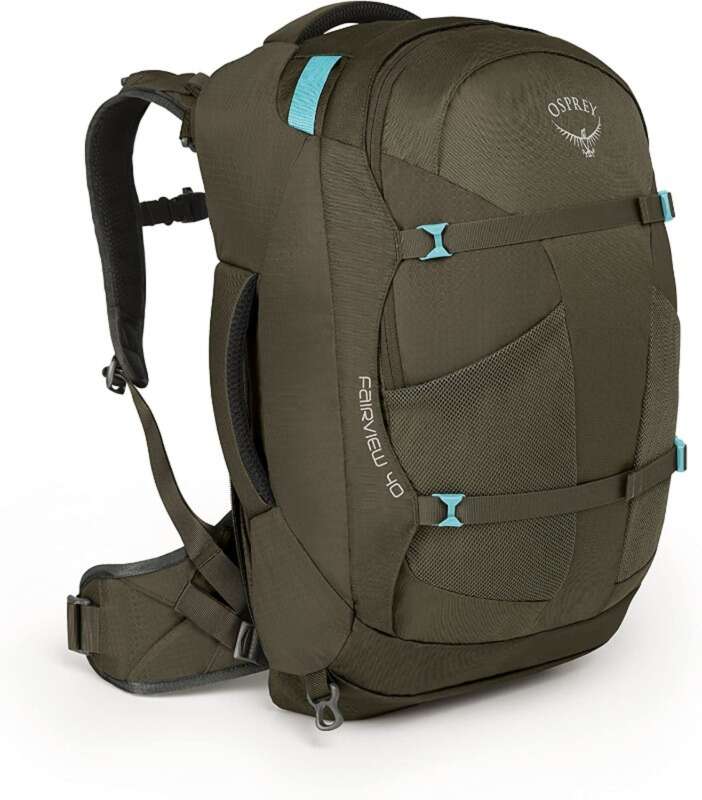 To be fair, all urban backpacking is fairly minimalist, but if you don't want to skimp on everything, take a look at the Osprey Fairview 40. It has a large main compartment that's not just lockable, but grants easy duffle style access. It features a stowaway back panel, shoulder straps and hip belt with a zippered rear flap for protection, two front pockets for water bottles, a scratch-free pocket for sunglasses and STILL meets most airlines carry on bag requirements!
Osprey Farpoint 40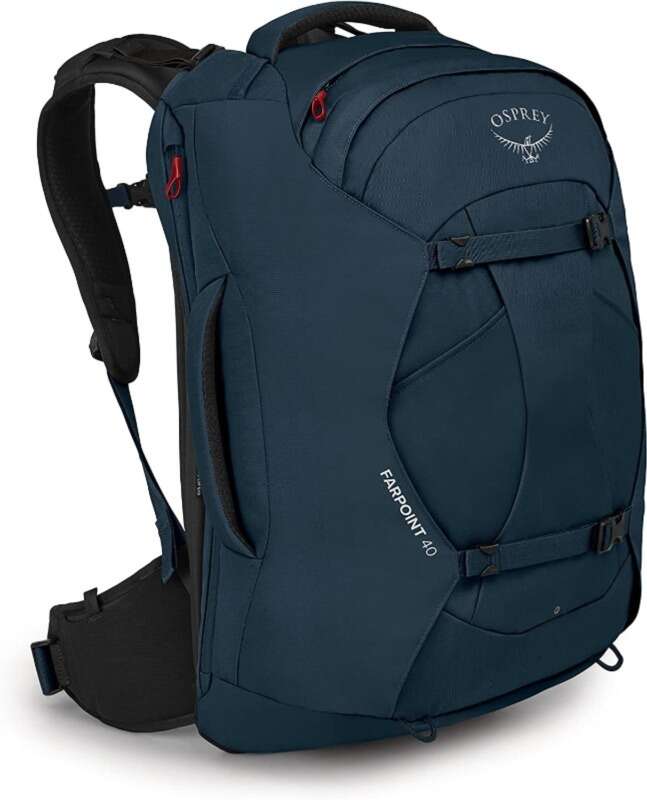 While the women's backpacks generally fit well, they are not one size fits all. Some women find that they are more comfortable with the way a men's backpack fits. If that's you, check out the Osprey Farpoint 40 men's travel backpack. It's special features include  dual front compression straps, lockable zipper access to the main compartment and a quick access zippered pocket to padded laptop & tablet sleeve, and two front mesh bottle pockets and an external zip pocket for toiletries.
Osprey Porter 46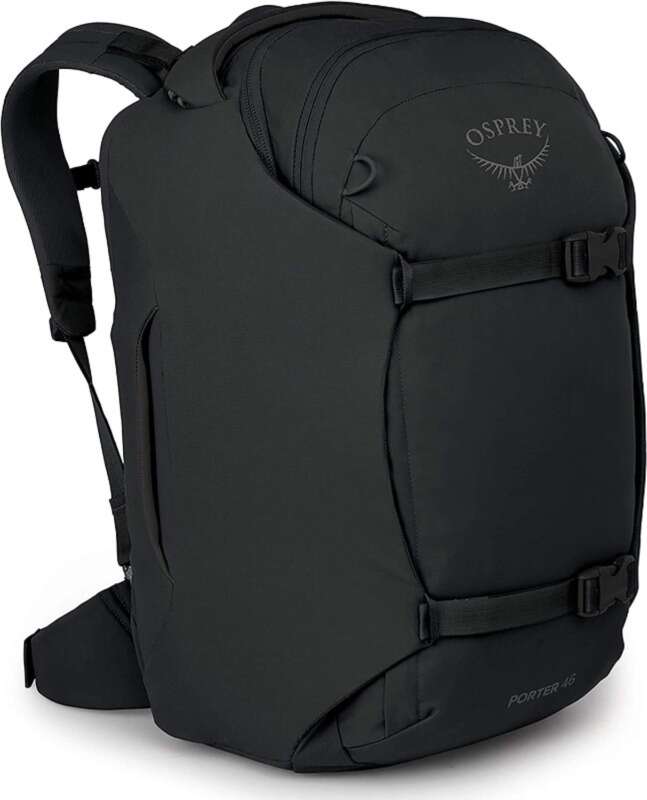 The Osprey Porter 46 is a one size fits all, BUT! hear me out. It's got many great attributes: it meets most airlines' carry on size restrictions, it has lockable zippers on the main and the laptop compartment, the shoulder straps and hipbelt can be tucked away if necessary, it has a protected rear panel zip laptop sleeve and front panel vertical zippered pocket (in case you have to work while urban backpacking), and the StraightJacket compression straps compress the bag to a smaller size when it isn't full, so you don't walk around with a big empty floppy thing on your back.
Osprey Renn 50 
Last but not least, the Osprey family presents the Osprey Renn 50 women's backpacking backpack. This pack guarantees enough room for all your urban backpacking essentials. It's got the drawstring closure, a highly ventilated and comfortable AirSpeed backpanel with the must have adjustable shoulder harness, an integrated removable rain cover, the handy dual zippered hip belt pockets and side stretch mesh bottle pockets, and even a zippered sleeping bag compartment, in case you prefer to not use a hostel's bedding.
Lowe Alpine Womens AirZone Trail ND Backpack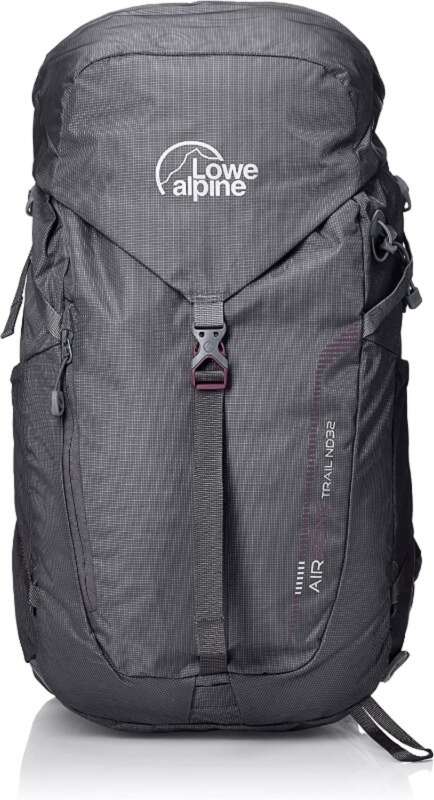 Are you looking for a backpack on the smaller side that has everything just right? The Lowe Alpine women's AirZone trail ND backpack is it! It's a 32 liter pack, again perfect for those who like to pack light. The breathable back prevents end of the day sweat stains on your shirt. The single buckle entry provides easy access to everything you need for your urban backpacking trip. Compression straps and a hip belt guarantee maximum stability.
Lowe Alpine Womens Sirac ND Multi-Day Hiking Backpack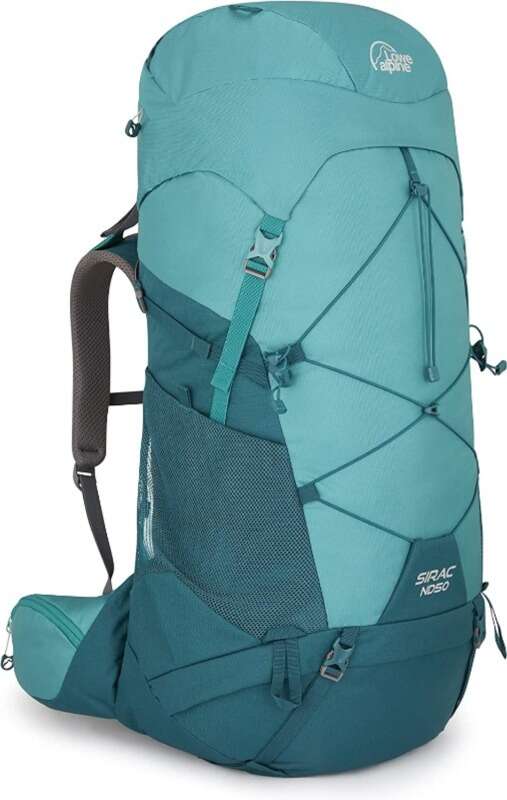 For fans of Lowes with the need for more capacity, the Lowe Alpine Womens Sirac ND multi-day hiking backpack is a great option. It holds 50 liters and is designed specifically for smaller frames. It's got a flexible but stable construction allowing for a heavy load (though we still recommend to pack light!). This pack is absolutely loaded with storage options, even with a space to fit a hydration pack! Best of all, it is water resistant, so you don't have to worry about pulling out a rain cover at the first drops.
Lowe Alpine Womens Cerro Torre ND Long-Distance & Remote Hiking Backpack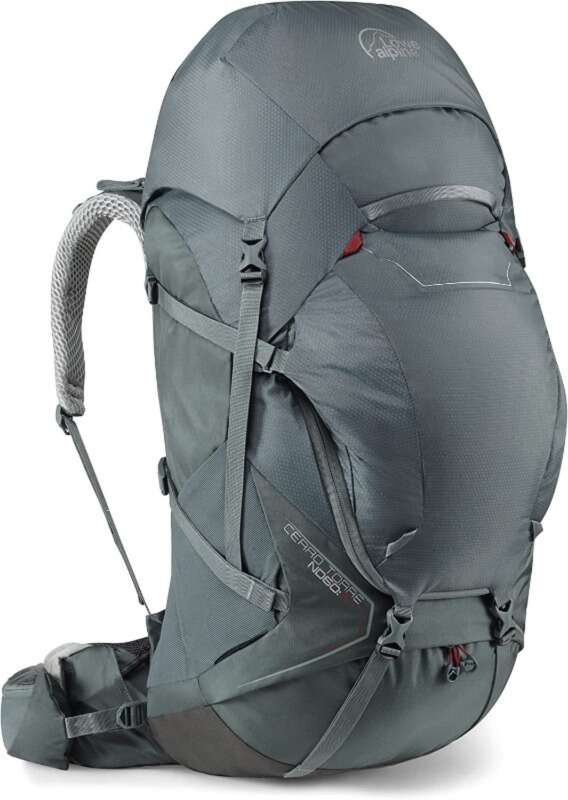 For those who absolutely need all the urban backpacking essentials, plus that cute outfit and the cute sandals, the Lowe Alpine Womens Cerro Torre ND long-distance & remote hiking backpack is the right choice. It provides ample space for everything you could ever need with a capacity of 60 plus 20 liters. This is another pack that's built for heavy loads. It has an adjustable fit and plenty of support. You can go wild with your souvenir shopping with this big boy!
Kelty Coyote 60-105 Liter Backpack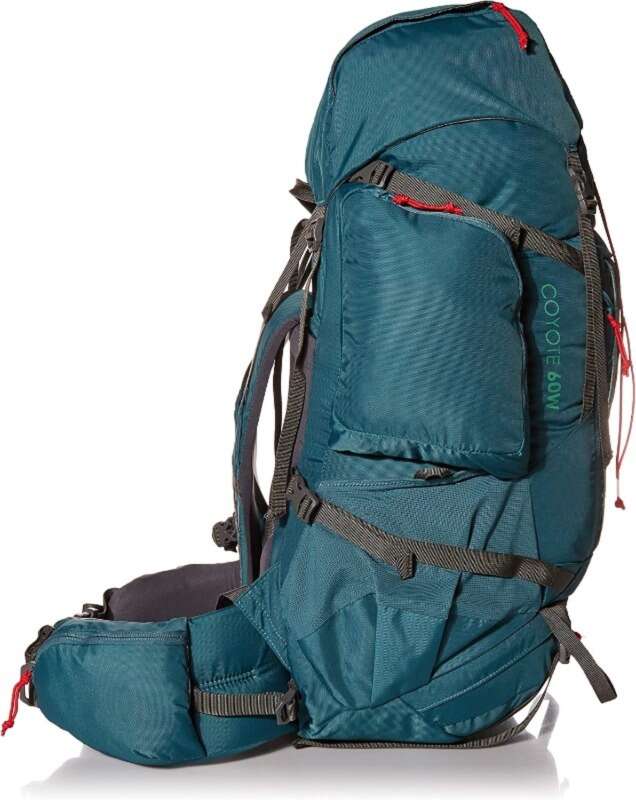 A lesser known brand than Osprey, Kelty backpacks have been around since forever (1952, to be exact), and are built to last. The Kelty Coyote 60-105 liter backpack is a unisex pack, and it's been updated in 2020 for even more stability and durability. It offers ample storage, plenty of pockets for all the little backpacking essentials, and you do not have to worry about a sweaty back, thanks to the Amp Flow ventilated back panel, Oh, and did we mention the tailored fit?
Nathan Journey 25L Backpack with 2L Bladder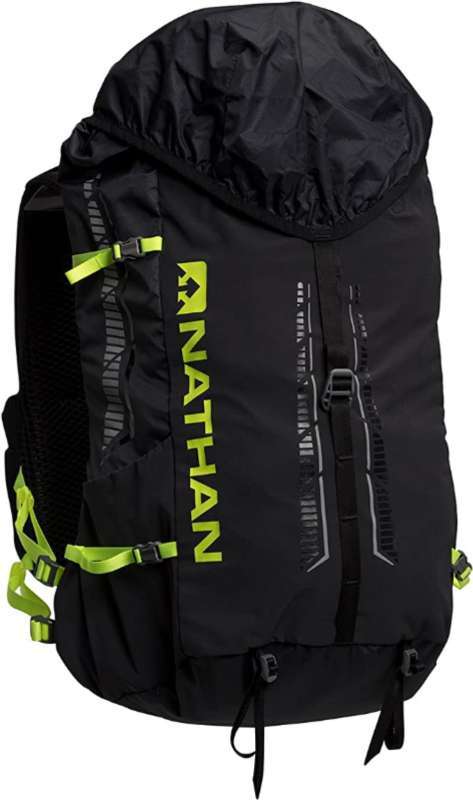 The Nathan Journey 25L Backpack with 2L Bladder is another excellent option for those who pack light. It fits comfortably, has a removable back pad, internal organization pockets, rear external stash pockets and daisy chain system, as well as side trekking pole attachments, and it comes with a rain cover.
The North Face Women's Hydra 38L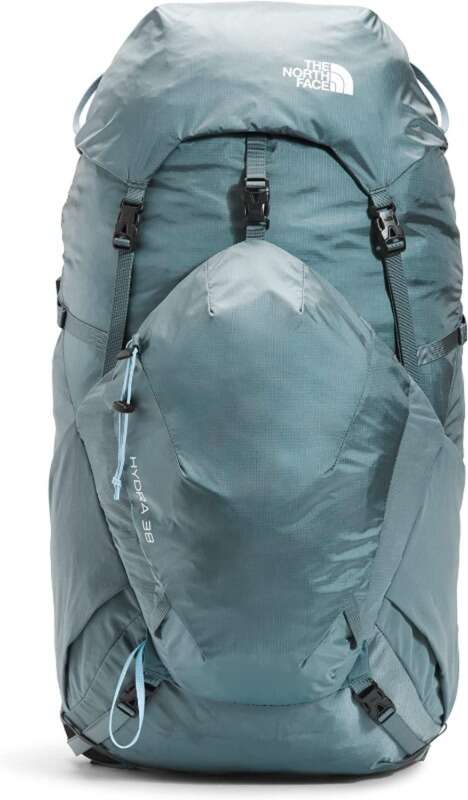 The North Face is another popular brand for backpacks. We love the The North Face Women's Hydra 38L Hiking Backpack for several reasons: it's durable, comfy to wear all day long, you can make adjustments on the fly without taking it off, it has 6+ pockets and provides ample storage, and the full trampoline back panel with moisture management technology is breathable and quick drying.
THE NORTH FACE Terra 55 Backpacking Backpack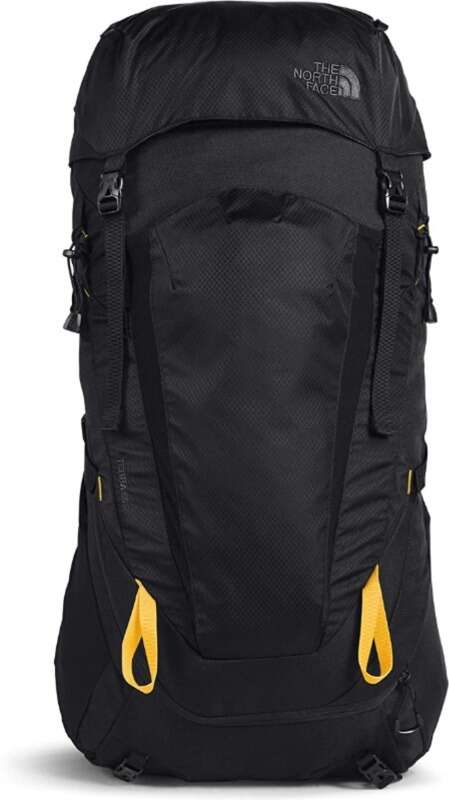 The North Face lovers who want one size up are well off buying the The North Face Terra 55. It offers even more storage than the Hydra 38, with the same amazing features.
Gregory Mountain Products Women's Maven 45 Backpacking Backpack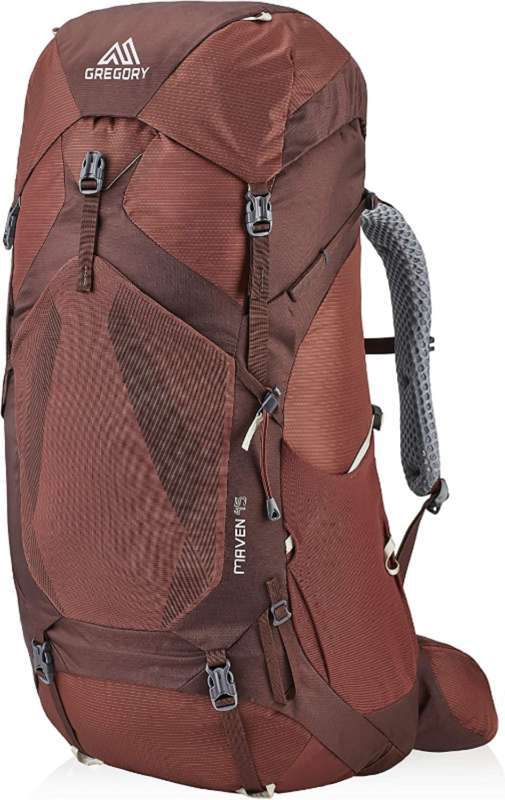 Gregory offers fantastic products that will meet your every urban backpacking need. The Maven 45 features Gregory's FreeFloat dynamic comfort cradle lower back system and breathable 3D foam upper back panel support for ultimate comfort. The full length side zipper and the scratch free sunglass pocket are the perfect add ons.
Gregory Mountain Products Women's Deva 70 Backpacking Pack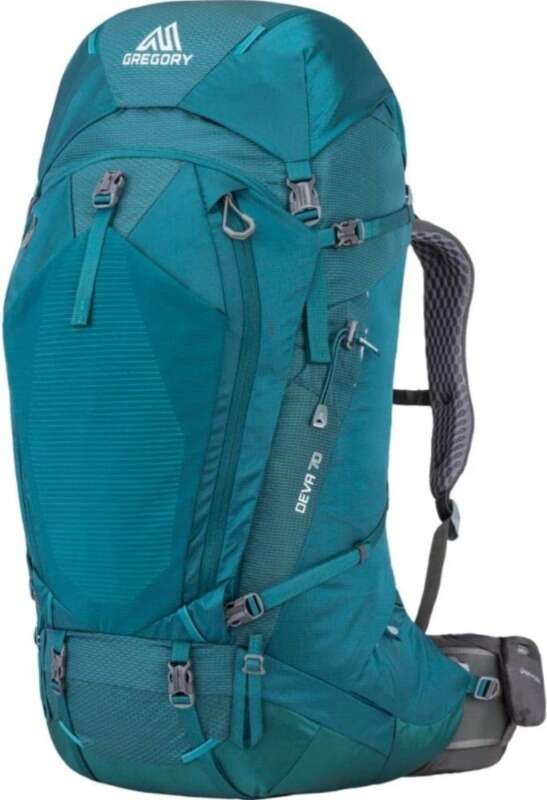 The Gregory Mountain Products Women's Deva 70 Backpacking Pack is just as great as the Maven 45, but with even more features. There's the 3D Air hip belt and shoulder harness, the Wishbone internal frame, a custom fitted rain cover, and the most incredible thing:  removable hydration sleeve converts into fast and light sidekick day pack with shoulder harnesses and accessory pocket. What! That's so handy!
That's it! We have extensively answered the question of what is urban backpacking, what are the best urban backpacking tips, essentials you will need, and the best packs that'll keep you happy throughout your trip!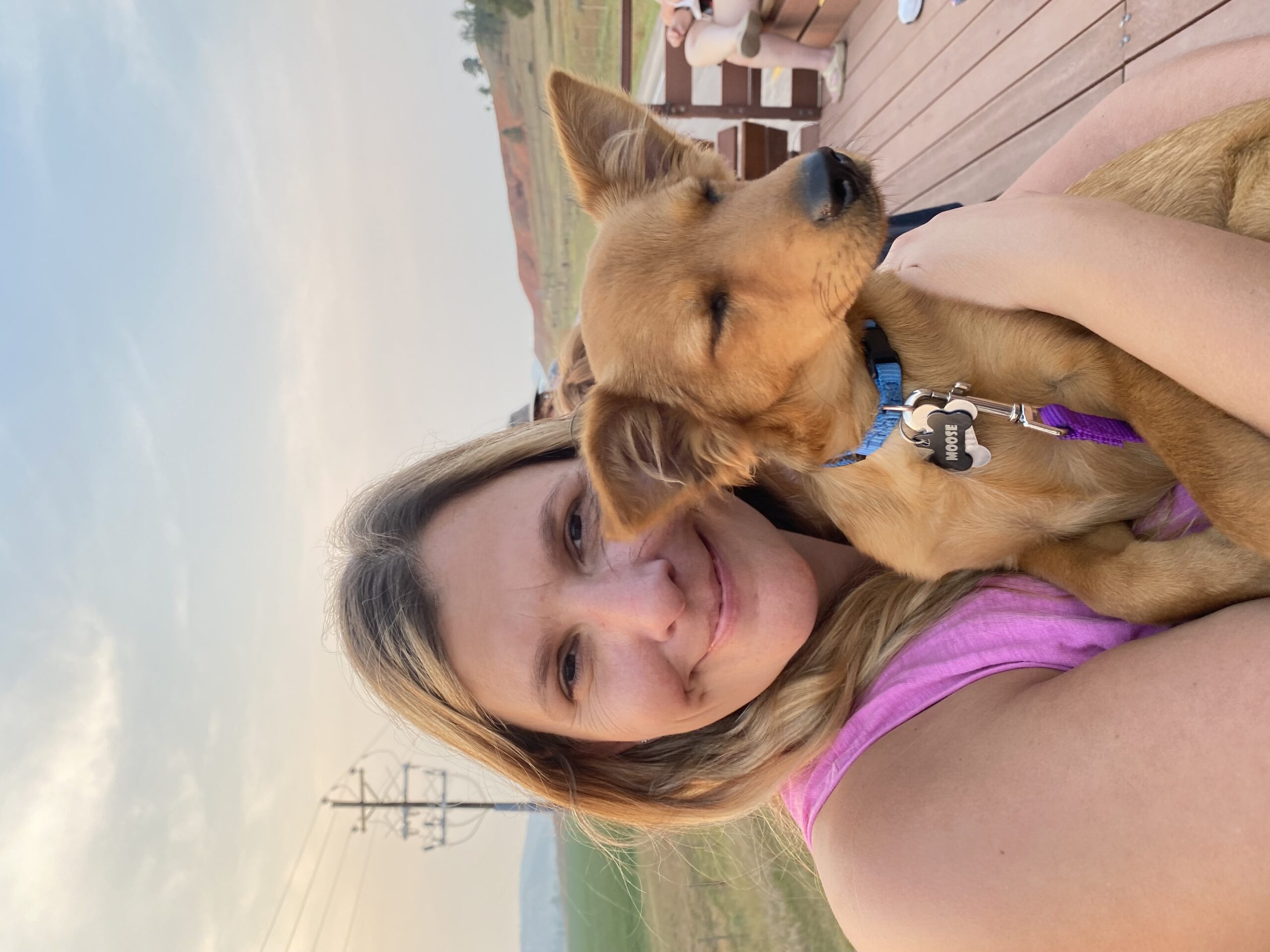 Jenny grew up in Germany. All she ever wanted out of life was to leave and have adventures. Jenny always traveled as much as the budget would allow, and when she met her husband traveling became a full-time thing. You can follow Jenny on her blog and Facebook.