If you're travelling to a place where the weather is scorching hot, you need to plan ahead and gather your beauty essentials. Ever notice that when it's hot, we get thirsty? That's because our body's natural water evaporates quickly. So, logically, it's not just our mouth that's gasping for liquid, it's our entire body. Yes, including our skin. But also sometimes, our skin can get oily. That's due to the fact that with increased temperatures comes greater humidity.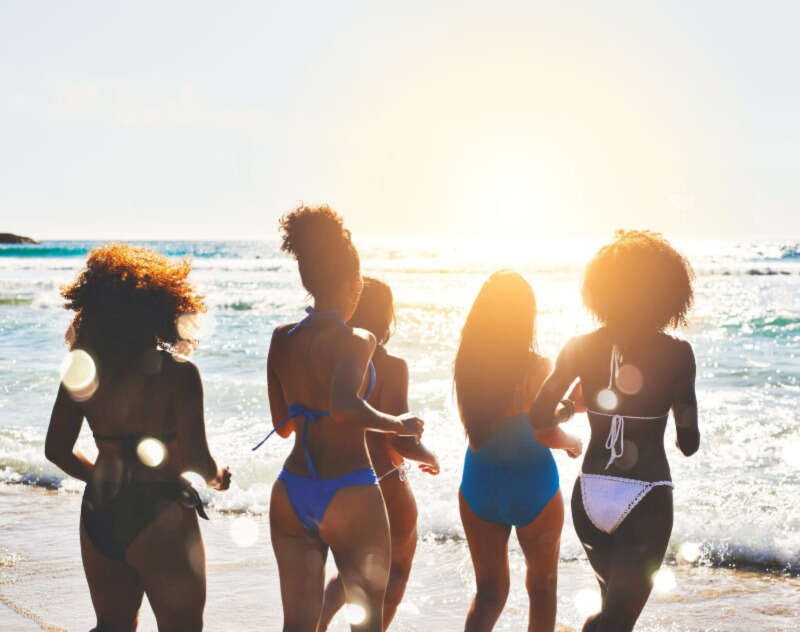 As a result, our oil production increases from our skin's glands. And while normally oil is produced to protect our skin from environmental stressors that dry it out, too much of it makes our face extra oily and prone to acne. Suffice to say, humid and hot weather is fairly bad for skin in general, because it dries out and also greases the face at the same time. Yikes!
The skin is often overlooked, but as the largest organ in our body, it's arguably one of the most important ones, especially if you care about how you look as you age. Your skin tells the tale of your general health and age, so don't skimp on skincare essentials. Three of the most important things: cleanse, hydrate, and protect.
This post contains affiliate links. This means we make a small commission at no cost to you if you click through and make a purchase.
Beauty Essentials for Hot Climate Travels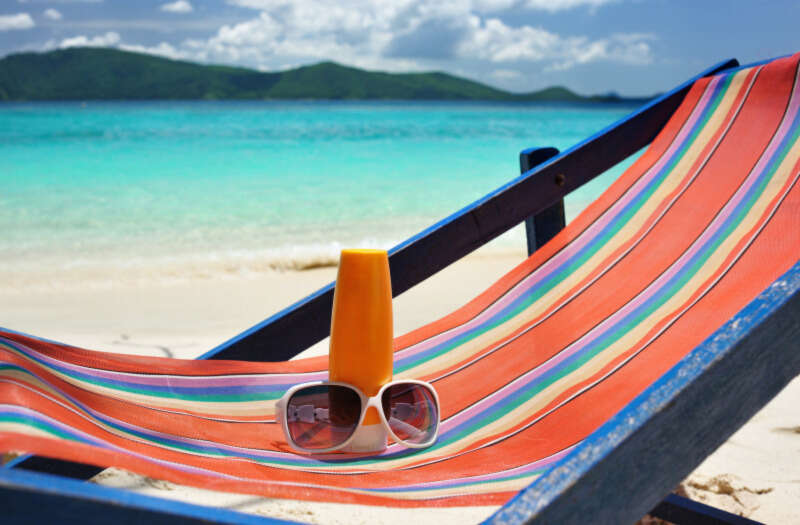 Here are the top five best beauty essentials if you're travelling to or living in places with hot weather. Get them separately or put together essential travel kits for women.
1. Oil-Blotting Sheets
Blotting sheets are made of thin, wax-paper-like, oil-controlling paper that is highly absorbent. It helps absorb oil from the skin, which will help your skincare products penetrate more deeply. And, of course, it reduces oiliness and shininess. These are very small and can fit in your handbag or clutch. Oil-free makeup and setting powders can't always stop that midday grease on your forehead, nose, and crevices of your face. So, that's where blotting papers come in.
If you're looking into taking blotting papers seriously, I recommend charcoal blotting papers. It will help draw out the gunk that clogs your pores like dirt, bacteria, sebum/oil, and all that jazz. Pro tip: press and hold the paper first before wiping it on your face to maximise the benefits of blotting sheets. Using these, will get you started for the next step of your skincare. Think of it as prepping your skin.
2. Facial Cleanser
Summer skin can be an oily mess thanks to sweat, sand, sunscreen, pollution, amongst other harmful stuff. Cleansing is one of the most important beauty essentials, especially for hot climate places. A good cleanser will wash away all the dirt and let your pores breathe.
Make sure to wash your face thoroughly at least twice a day – once in the morning and another time before going to bed. Choose a cleanser that works with congested skin, like the ones with green clay and salicylic acid. Cucumber-infused cleansers also help out with skin irritation, especially when soothing post-sun skin, because it acts as an anti-inflammatory. Please don't forget to cleanse your skin, this is the secret to a healthy, youthful, glowing appearance.
3. Sunscreen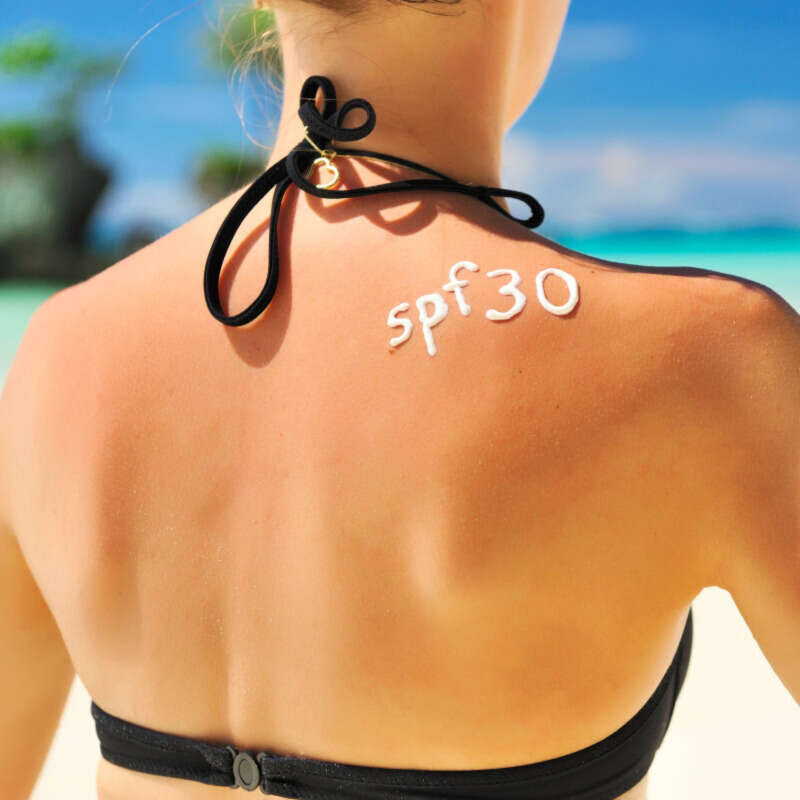 I cannot stress this enough. Summer or not, sunny or rainy, hot or cold, the sun is always present. And with sun comes ultraviolet radiation. Sunscreen is the ONLY way to protect your skin from damaging UV rays. UV rays are the number one reason for early ageing. Don't let the gloomy sun or the winter wind fool you. Even on cloudy or rainy days, your skin is susceptible to the sun's rays, which can lead to skin cancer, discolouration, and the worst of all – wrinkles.
Apply sunscreen when going out and use religiously to prevent sunburn and premature ageing. Especially in places where hot weather is the norm, the UV rays are always at an all-time high. It is best to use a sunscreen with an SPF (Sun Protection Factor) of at least 30 to protect against UV rays. But the higher, the better. Personally, all of my SPFs are 50 because I never feel safe when under the sun! This is the most vital beauty essential.
4. Lightweight Moisturiser
There's nothing worse than leaving the house and ending up with a greasy and sticky face. I know, sweat can get too much, so why add more layers and be more uncomfortable? I know how you feel. Well, what if I told you that you've just been using the wrong moisturiser all along? For hot weather, always use a water-based moisturiser. It's lightweight, non-greasy, quick-drying, quick-absorbent, and effective.
As I said, your skin gets dehydrated during scorching weather. On top of that, pollution and stress further adds to the chaos, leading to discolouration, breakouts, and dull looking skin. I highly suggest using a moisturiser with SPF infused in it for double-action. I use a super moisturising, ultra-light gel cream that increases the hydration in my skin by up to 253% in an hour. It also has SPF 30 so I know my skin is protected.
5. Cooling Water Spray
Keeping your cool during a blistering heatwave is profusely difficult. Especially if you are stuck indoors, where it's impossible to get proper ventilation and no outside air can circulate. And when you are outdoors, the heat can be dangerous and will dry your skin and burn it, guaranteed. For these reasons, a cooling, misting spray is a must. Cooling mists have properties that will give your face a refreshing vamp and stop you from overheating instantly. Opting for an anti-oxidant cooling spray will do wonders to your skin. Add this to your skincare beauty essentials list.
For many years now, I have been using a hydrating mist that delivers a lightweight, refreshing veil onto my skin. It instantly hydrates, relieves, and cools my face, and my complexion immediately feels wide awake, moisturised, and invigorated. I've never left the house without it. You can spritz this onto your face at any time of the day – just whenever you feel you need it or whenever you feel like it! They're inexpensive and beneficial.
In a Nutshell
Start and end each day with a cleanser to remove makeup, grime, and excess oil. Your skin will feel refreshed and clean when the day's impurities are removed. Look for the right ingredients – salicylic acids help remove dead surface skin cells and keep pores clean to help prevent breakouts from forming. Moisturise with lightweight, water-based hydrating moisturiser – make sure it is oil-free. Plus points if you can get one with a broad spectrum of at least 30 SPF to protect against UV exposure. And if you can't find one with SPF infused in it, it is imperative that you use sunscreen at all times. Remember, cleanse, hydrate, protect.
And if you travel with curly hair, make sure to take precautions for that, too!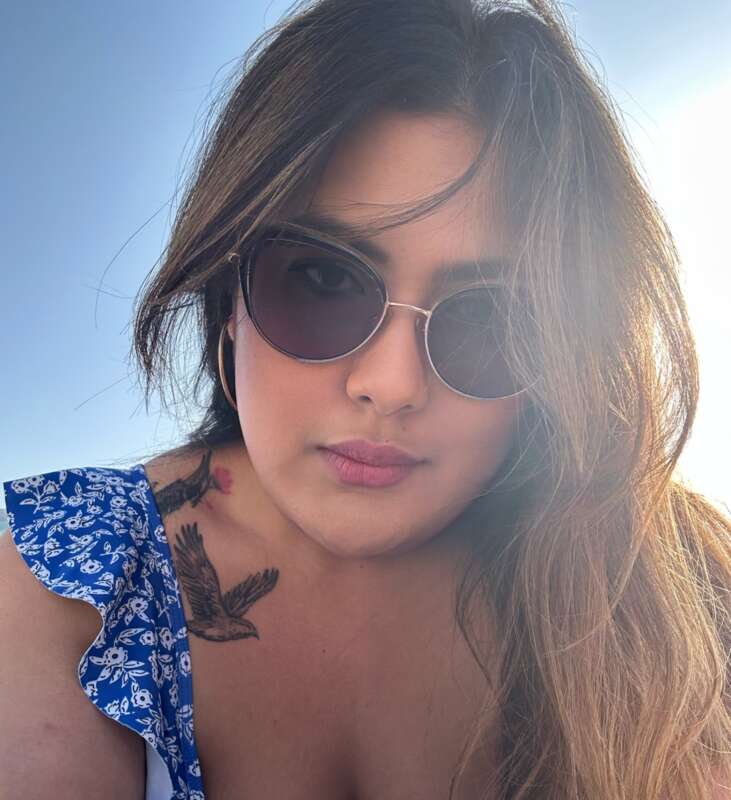 Rachel is an intrepid world traveller, lifestyle connoisseuse, and Girls Who Travel's resident beauty advisor. She is a lover of the ocean, flowers, movies, journalism, and has a penchant for medium-sized tattoos. When she is not busy with life, she writes stories of her globetrots as well as tips & tricks on how to make the best out of travelling.