Investing in important beauty essentials when we travel to cold places is vital and necessary. Winter weather can suck the moisture out of our skin — leaving it dull, dry, and flaky. Cold climate triggers skin conditions like xerosis (dry skin) or eczema (itchy, dry patches or lesions on skin) that can vary in severity. The worst part is when we enter warm indoors, away from the cold, this dramatically changes the humidity levels so quickly that our bodies are not able to adapt straight away. It leaves our skin depleted of moisture that results in dry and itch. There goes our youthful skin!
This post contains affiliate links. This means we make a small commission at no cost to you if you click through and make a purchase.
Cold weather is preferable to hot climates
However, as a comparison, while too much of anything is bad for the skin, cold weather is still preferable than hot weather. Just like cold water is best for skin rather than hot water. This is because cooler temperatures help with anti-ageing. The cold acts as a tonic or astringent that reduces colds and keeps pores less visible and refined. It also slows down and prevents the secretion of sebum, which lessens the shine in our skin and hair which in turn reduces acne production.
Beauty Essentials for Cold Climate Travels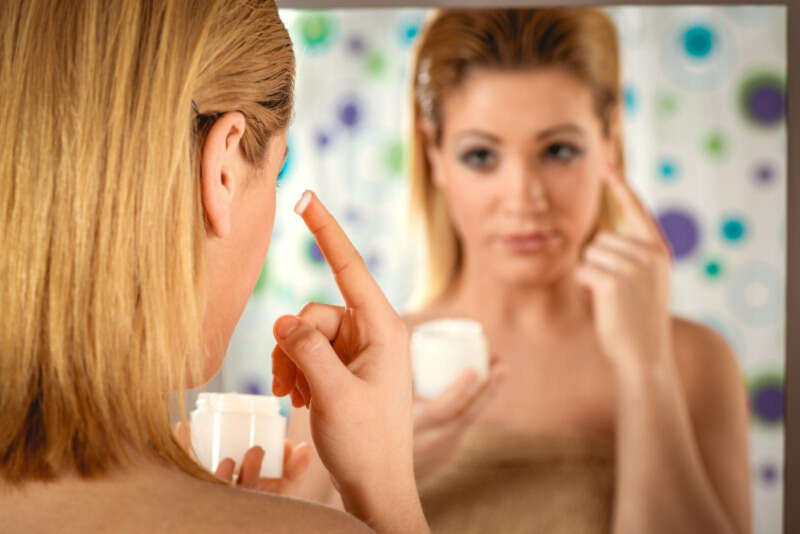 Having said that, we should still prioritise protecting our skin from the icy breeze. As harsh wintry winds and dry indoor heat can make our skin crack and even bleed. It also flares up any doormat conditions that we never knew we had like eczema or psoriasis. Here are the beauty essentials you can and should use to protect your skin from the cold and maintain your youthful glow.
1. HYALURONIC ACID
Hyaluronic acid supplements are great beauty essentials. They are made using artificial forms of a substance that naturally occurs in the body. Hyaluronic acid levels decrease as you get older. So, as you age, hyaluronic acid supplements may help treat or prevent ageing-related health conditions. These beauty essentials work like a magnet, it pulls out the fluid from your pores and locks it in, making your face soft and supple. It improves skin elasticity, textures, and skin hydration by up to 30%. It also reduces wrinkle depth. It is imperative that you put it on a damp face, otherwise your skin will end up drier because there won't be much fluid to pull out from your skin. This is the most paramount one in my beauty essentials list.
2. HYDRATING MOISTURISER WITH SPF
For cold months and places, you'll want to add a thicker and hydrating kind of moisturiser to your beauty essentials list. This is because you need to lock in all the moisture you have on your skin base that you've built up using your hyaluronic acid, which should always be the first on your skincare routine. It may be cold, but as long as the sun is there, there is no change to the UV rays you are exposed to. Not only does it cause premature ageing, it also causes cancer and we don't want that! You'll need to apply your moisturiser more liberally than you would normally do in order to fully protect your skin from drying out. I use an ultra facial cream with an SPF 30 that combines glycerin, water and glycerin with a glycoprotein derived from glaciers that thrives in extreme climates. This is the best cream for defence and deep hydration. The SPF formula feels a little thicker than the original, but it quickly melts into skin and delivers the same, unfussy hydration my skin needs. A must have for your beauty essentials!
3. LIP BALM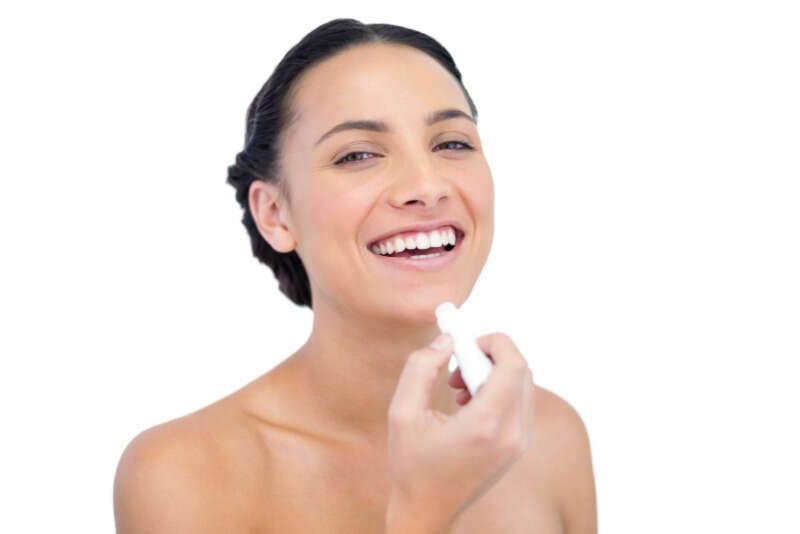 Don't forget your lips when you are out shopping for beauty essentials. A hydrating and nourishing lip balm replenishes your lips and offers instant relief to dry, cracked and chapped lips. I use a natural lip balm that forms a barrier to shield my lips from the harsh elements and environmental aggressors. It is very important that you also take care of your lips during frigid winter temperatures by moisturising them so they stay hydrated no matter how dry and cold the weather is.
4. MOISTURE MASKS
A moisture mask is basically a spa treat while you sleep. It has a refreshing watery-gel texture with ointment-like finish that completely soothes the face. I use this as a last step in my winter skincare routine, just before going to bed. It quickly absorbs and lasts until the next morning when you wake up. Essentially, it repairs your skin while you sleep as it is an intensive mask that soothes all the issues the cold weather has caused you throughout the day. The green pigments and Tiger Grass help neutralise the appearance of redness, caused by irritation, breakouts or rosacea for a calmer and more even skin complexion. Ensure that this is one of the beauty essentials is included in your must-haves!
IN A NUTSHELL
When temperatures are cold, our skin becomes tighter, gets rough, and chaps. It's a havoc waiting to happen, and you should always come prepared whether you live in a cold place or will be travelling to one. It's important to know and develop an understanding of your own skin and how it responds to different climates and different products. I like to keep it minimal during winter, and so you'll find that the products I listed on this beauty essentials list are basic and only the necessities. As a rule of thumb, if your skin feels tighter, it is likely that an external aggressor has disrupted your skin barrier and you should immediately do something to sort it out. It is almost important to note that while hydrating our skin externally can maintain the hydration we need, a good hydration technique is to start within – so drink water! Plenty. Of. Water.
Routine is important
Always start the day with cleansing your face with just water or a very gentle cleanser. Then, apply your hyaluronic acid while your face is still damp. Grab your hydrating SPF-infused moisturiser and massage onto your face for a minimum of 30 seconds to maximise absorption. Don't forget to protect your lips to avoid them getting chapped. Lastly, just before bed, apply a thin layer of moisturising mask to replenish and soothe your face after a whole day of being in the cold. You'll wake up revitalised! Remember, hydrate, moisturise, and create a barrier.
And remember, if you travel with curly hair, take extra care!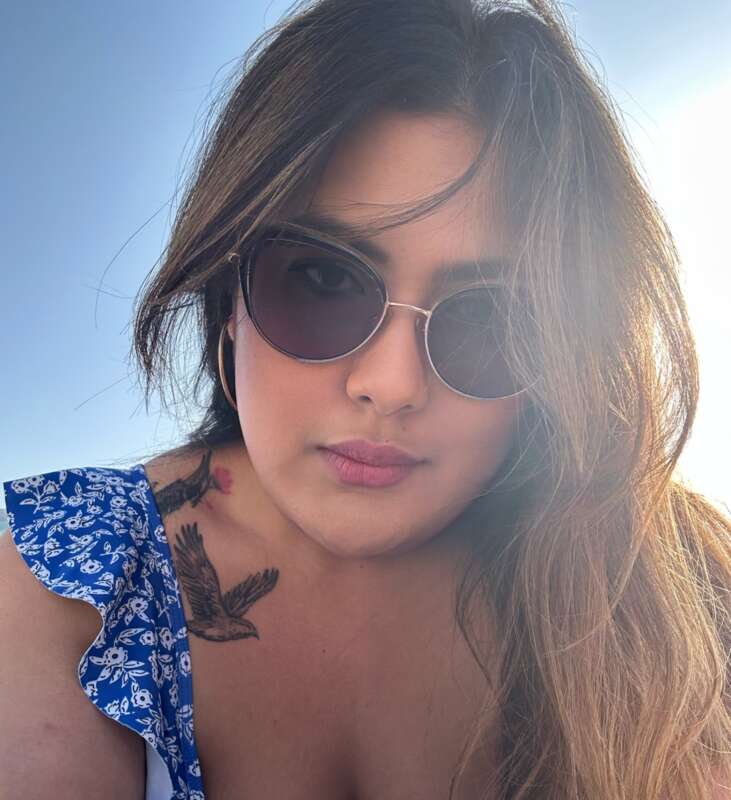 Rachel is an intrepid world traveller, lifestyle connoisseuse, and Girls Who Travel's resident beauty advisor. She is a lover of the ocean, flowers, movies, journalism, and has a penchant for medium-sized tattoos. When she is not busy with life, she writes stories of her globetrots as well as tips & tricks on how to make the best out of travelling.