In this article, we are going to talk about how to travel with curly hair. Maintaining and caring for a curly hair is a tedious job on its own. But managing your curly locks while travelling is challenging. You might find yourself lost for hope and end up tying it, or constantly going to the bathroom to wet the hair in an attempt to tame it, or simply hiding your mane under a hat.
How To Travel With Curly Hair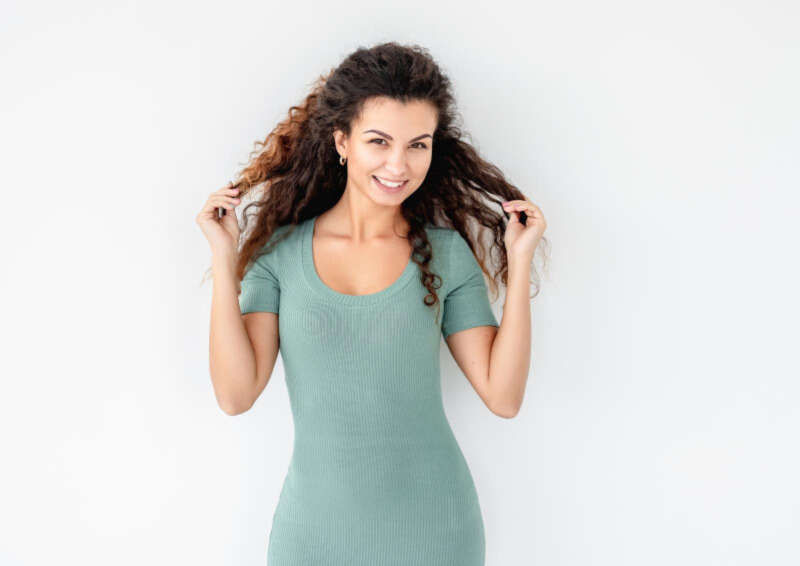 This post contains affiliate links. This means we make a small commission at no cost to you if you click through and make a purchase. All prices listed are accurate at time of publication.
Deep Condition Your Hair
As a general rule, curly hair need more moisture. A lot of it. If you're in a hot place, your locks will suffer if you do not give it the attention it deserves. The problem arises when we travel and don't get the luxury of time to do our full washday routine. And using shampoo alone can cause dryness. The solution is deep conditioning. Even if it's just for 5 minutes during your shower — but the longer, the better. If you can do it every day, all the more great! But if not, try to stick to doing it every 2-3 days. It will be easier for you to maintain your curls and make the detangling process a breeze.
Use a Hair Scalp Oil
Pool water, sea water, sand, and general heat dryness will make your hair frizzy. And with curly hair, the gaps between the cuticle cells make our hair more porous and less able to retain moisture than straight hair. Hair oils help lock in moisture, hydration, and relieve dryness whatever your curl type may be. It also promotes shine and strength, making your strands less prone to breakage.
Bring A Moisture-Lock Spray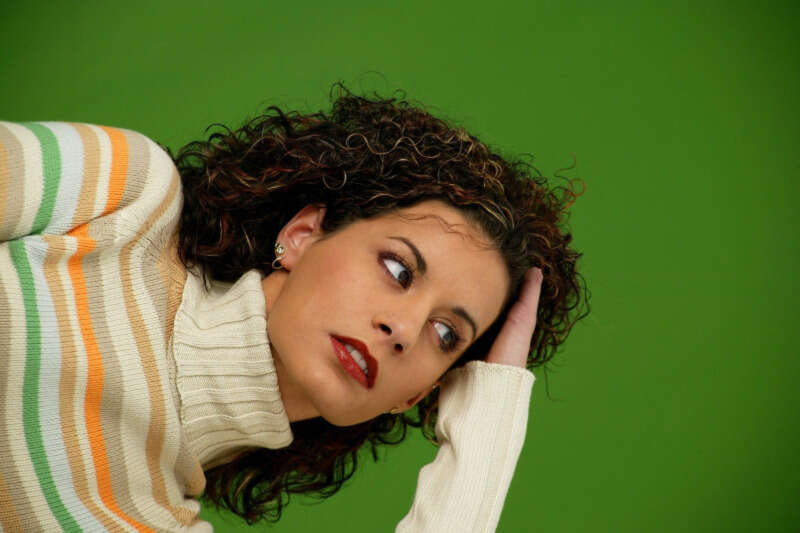 Dry recycled airplane air is damaging to the hair. The best way to make sure your hair looks as fresh as you do when you touch down is to add hydration mid-flight. Pack a moisture-lock spray and apply while you're flying the friendly skies. A moisture-lock spray will separate and secure your curls with moisture for about 24 hours. It will reactive your curl pattern and definition without frizz. You can also use this in-between wash days. Most sprays will protect your hair from heat and humidity, too! So, if you're feeling worried about how to travel with curly hair, don't be!
Wrap Your Curly Hair
Scarves are the best accessories. It looks cute however you wear it, and even better when you wrap it around your hair! Wrapping your hair keeps the moisture in and avoid it getting frizzy in humid weather. Let's be honest, sometimes our hair just does not want to cooperate. Wrapping your hair not only looks super stylish, but it will also protect it from super cold weather, sweaty days, and outdoor activities. It will help you avoid your hair getting matted, which is the absolute worst!
Don't Forget Your Hair Diffuser
If you have not heard of a hair diffuser before, well, you have now! A hair diffuser is an attachment that is very important for maintaining curly hair. It attaches to the end of a hair dryer's nozzle and evenly distributes hot air across wider sections of hair. Perfect for the gals like us with a wild mane! Without a diffuser, you can easily blow curls out of shape and into a frizz. And this is why it is the best tool to help maintain your natural hair pattern and control frizz, leaving you with a soft and manageable texture.
Apply Mousse
If there is a product that I will never, ever forget to bring in my travels, it's a hair mousse! It's a super versatile foam that gives curly hair hold and definition. It does a very good job at giving me that volume that I love so much! Not only does it give emphasis to my beautiful strands and locks, it also protects and tames my hair, giving my unruly curls some control. Using mousse helps keep my frizz in check and helps my curls bouncier!
Avoid Heat Styling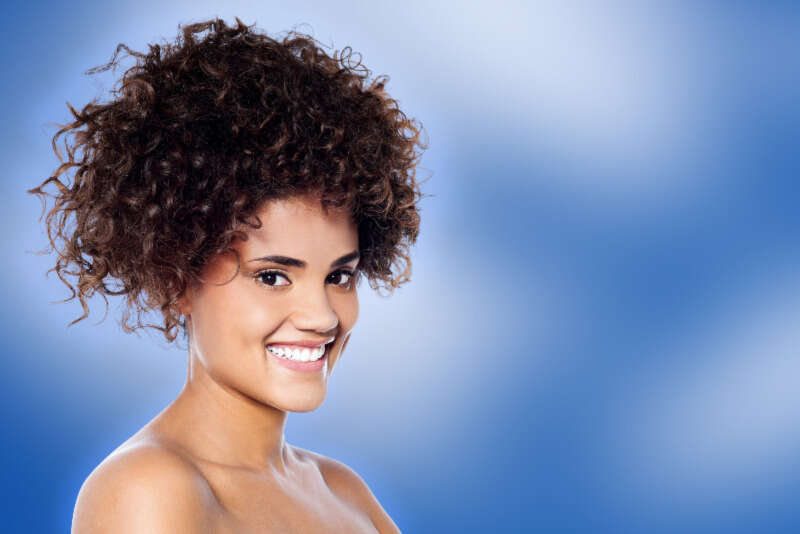 If you're travelling in a country with extreme climate, then your hair is probably already struggling as it is. Don't damage it further by using a flat iron or a curl barrel! Don't forget that when you constantly style your hair with heat, your beautiful curls actually get screwed up! Your curl pattern will appear and feel completely different after heat damage, and you are, trust me, going to be struggling in getting that bouncy curl back.
Pack Emergency Accessories
No matter what — never leave your accommodation without a few hair ties and extra-long hairpins in your bag. Even when you feel that your hair is looking exceptional, bad hair days can strike anytime and catch you off guard! Be prepared and always have those accessories on hand. You never know when you'll need it.
Let Loose
And lastly, let loose! Your hair is beautiful and it deserves the right treatment. Once you've got the right products on, let it fly freely and enjoy the breeze! This will give your scalp the air it needs and your actual locks won't get brittle from all the tying, braiding, and styling. Leave it alone for a few hours and let it breathe.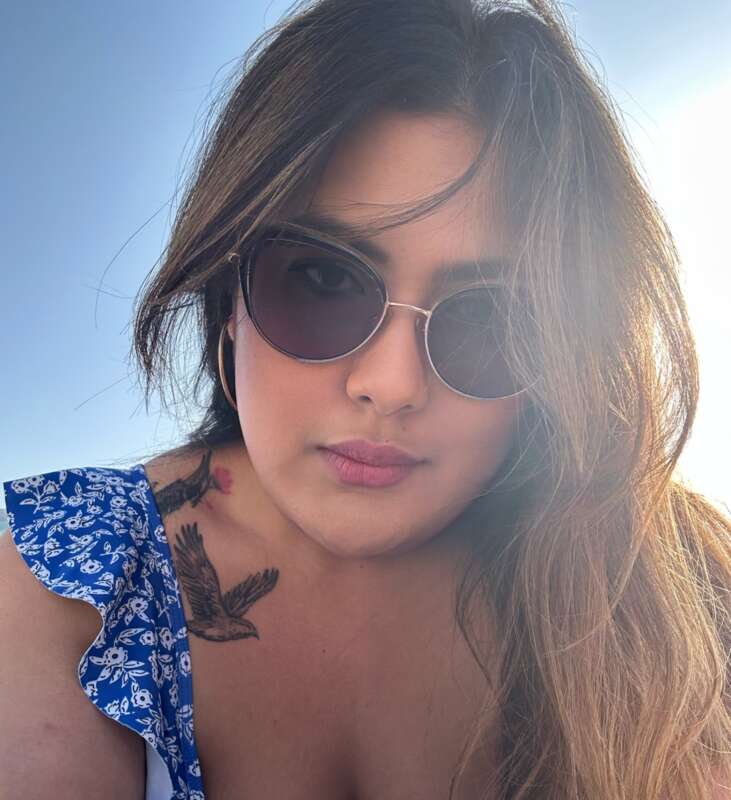 Rachel is an intrepid world traveller, lifestyle connoisseuse, and Girls Who Travel's resident beauty advisor. She is a lover of the ocean, flowers, movies, journalism, and has a penchant for medium-sized tattoos. When she is not busy with life, she writes stories of her globetrots as well as tips & tricks on how to make the best out of travelling.