In many places, 21 is the age when one truly enters adulthood. And what better way to ring that new year in in style than traveling to a fab destination? We made a list of the absolute best 21st birthday vacation ideas!
21st Birthday Vacation Ideas
Dubrovnik, Croatia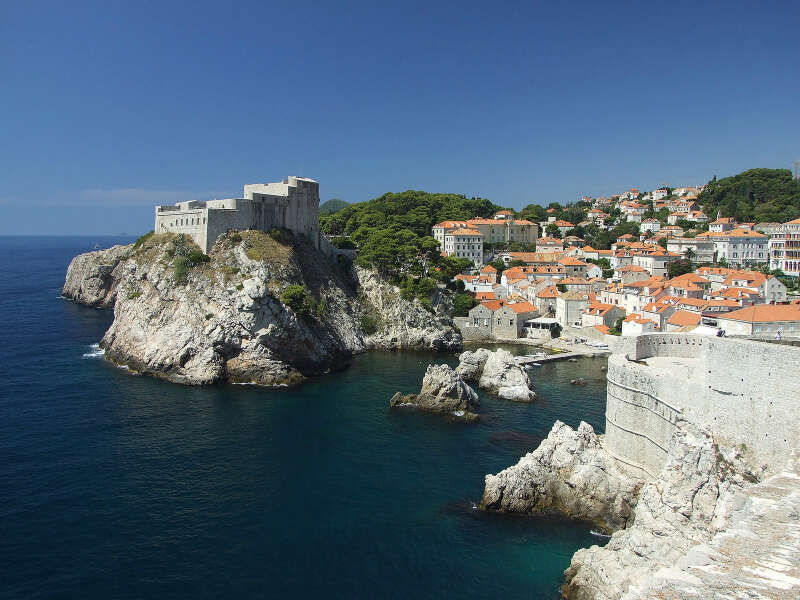 Dubrovnik is home to famed city walls and clear blue seas. If you're looking for the best 21st birthday vacation ideas and celebrate with your friends or your family, this is it!
First thing in order, sip a beer or a cocktail at a cliff bar. Watch the sunset from the bar table of your dreams in a panoramic terrace atop a rocky sea-view. Then, visit an uninhabited isle called Lokrum. It's unspoilt, lush with pines, palms, and green trees that will make you feel one with nature. Here, you can bring your own picnic stuff, food, and drinks. Take a dip in the warm, saltwater lake and have a drink over at the Lacroma Restaurant that looks over the jetty.
Now, Dubrovnik's nightlife is a little bit unusual. There are a lot of bars but not too many clubs. However, what they lack in numbers, they make up for in experience. The clubs in Dubrovnik take advantage of the city's architecture and stony walls. You will find yourself partying in a cavernous 16th century fortress while dancing to house music played by a hip DJ.
If raving is not your thing, head over to Copacabana Beach. It is one of Dubrovnik's best beaches; studded with luxury white sun-loungers, watersports, inflatables, and beachside restaurants. Your breakfast, lunch, and dinner are covered – you don't have to leave the beach! It's one of the best 21st birthday vacation ideas. Get a cocktail and relax. Then, dip into the waters with your friends and savour the moment. When you're tired, enjoy a post-swim massage. You can even ride a sunset boat trip where you can see Dubrovnik's in all its glory basked in the golden light of sundown.
Pro tip: Wear comfortable footwear. There are a lot of steps and stairs everywhere.
Sao Paulo, Brazil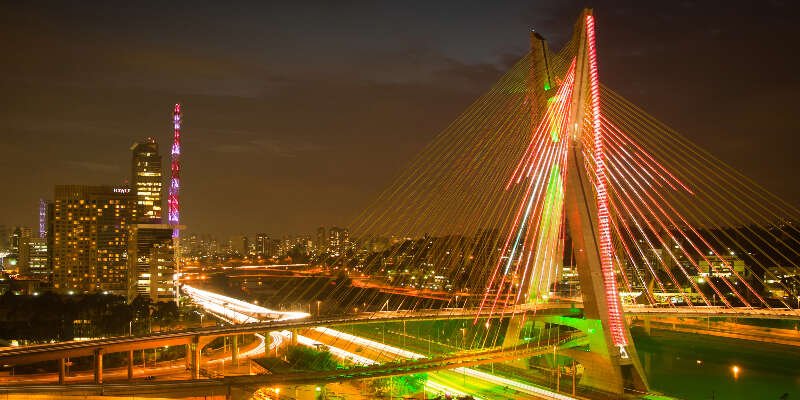 Oh, Brazil. Where do we even begin? It is literally impossible to run out of things to do in Brazil, let alone Sao Paulo. It's full of Brazil landmarks and such a unique place to visit. It's eclectic, diverse, energetic, and fuelled — making it on top of our list of best 21st birthday vacation ideas!
Art is huge in Sao Paulo. So, when you're here, be sure to get soaked in contemporary art. Feel free to stroll around Museu de Arte Contemporaria and learn the works of art of Latin America. Outdoor Art Galleries are also a thing in Sao Paulo — the buildings, museums, and alleys are filled with beautiful graffities that has certainly evolved the city's art scene. Batman Alley holds arguably one of the most interesting temporary outdoor exhibitions that you shouldn't miss.
Sao Paulo is Brazil's unofficial nightlife capital. It's no secret that Brazillians can hold their liquor, and the range of bars and clubs available for you to revel in shows just exactly that! The bars and clubs on Rua Agusta, specifically Baixo Augusta, is considered the main strip for nightlife, but you can find a party to join in anywhere in the city.
One thing to point out, though, is that most nightclubs won't get going until 2 or 3 am. You may have to pay an entrance fee, which usually includes a few drinks.
If you're lucky to be celebrating your birthday in May, Sao Paulo hosts the largest 24-hour festival in the world. Millions of people attend the event's concerts, movies, plays, dance, and art exhibits in more than 250 venues throughout the city all for free.
Pro tip: If at any point, you feel uncomfortable and want to go home alone, book with Femitaxi (women-only drivers).
Buenos Aires, Argentina
Buenos Aires is is a vibrant city with so much tradition to explore. It holds a permanent spot in the list of best 21st birthday vacation ideas.
Start your day with a meal at Chila. It is currently the top and the best choice for birthday meals in Buenos Aires. The food is scrumptious, the vibe is immaculate, the interior design is beautiful, and the service is impeccable. If you're into fine dining and live in places like North America or Europe where you often spend nearly a $1000 for five people, at Chila it will only set you back around $300, which is already grand. If you're not planning to splurge, you might even end up feeding five to six people and only spend about $100.
Buenos Aires is the most visited tourist destination in South America. The traditional Tango town and the bustling metropolises attract plenty of visitors for its historical venues and legendary nightlife experience.
The after-dark action in this colourful city will impress night owls and party animals. Dance to pumping mixture of EDM and Jazz music while sipping on cocktails or beers at the most popular bars and nightclubs in town. The talented DJs attract both local and foreign party-goers with their electronic, jazz, pop, and Latin music. The main streets of Buenos Aires offer plenty of nightclubs, bars, lounges, and restaurants. You can find an impressive assortment of music, food, and drinks at these places.
We recommend visiting Terrazas del Este with your friend group which is aimed at younger party-goers such as someone who has only turned 21! The music is great, the dance floor is huge, and the vibe is flawless. You can even head over to the outdoor dance area if you're more into popular international music. And if you're tired of dancing, simply walk into the bowling alley and knock some bowling pins for dear life!
Pro tip: People in Buenos Aires often dine around 10 pm or after. So, stock up on snacks to ensure you don't get hungry.
Miami, USA
Miami is the place to be if you're looking for some fun in the sun. The place is known for its cool days on the beach coupled with vibrant nights on the town.
Spending your 21st birthday in Miami means you will be partying all day and all night. Some of the places we recommend visiting include Nikki Beach, where you can rent a private cabana and enjoy food and drinks on a sunny afternoon, Fontainebleau, where you can have your own cabana at Arkadia Day Club to revel in a tropical pool party, the iconic Hyde Beach for the ultimate party, and towards the end of the night go to LIV Nightclub, where you can reserve bottle service and have your own private space for dancing.
To experience the full Miami lifestyle, grab a meal at one of the many beachfront hotels overlooking the beach. After that, have a few drinks at a pool bar and watch the sunset over the ocean to fully embrace your new turning point in life, making Miami one of the ideal 21st birthday vacation ideas.
Pro tip: To guarantee entrance to the nightclubs, purchase a ticket ahead of time.
Ibiza
Ibiza is such a tiny island, but the experience it offers is massive! There's always something happening somewhere, which makes it one of the coolest 21st birthday vacation ideas.
You can find all sorts of nightclubs and private parties in Ibiza, and they will all satisfy your needs and cater to your non-negotiables. There is a wide array of activities and events to go to when you celebrate your 21st birthday. If you love music and you tend to enjoy a nocturnal atmosphere, then Ibiza is your scene!
If you're looking for a relaxing experience, spend your day chilling at one of the many amazing beaches in Ibiza. Have lunch at any of the delicious restaurants scattered all over the island, which will guarantee you a full and happy stomach! End the day watching the sunset with a drink in hand and lots of pictures!
If you're looking to have an enjoyable activity, then we recommend joining a boat party with the Ibiza Boat Club. You're going to want to purchase the Formentera with Benefits package which is priced around €119 per person. This price is pretty reasonable, considering it is all-inclusive in terms of party needs, plus a round trip ticket from Ibiza to Formentera. You will be served authentic culinary experience as there is a chef on board. You get a free classic sangria, fruity sangrica, and an ice-cold beer upon arrival!
Afterwards, you get two swim stops where you can jump directly from the boat. You also get a stop at Cap Des Falco to watch the sun setting. SUP Board and giant water toys are also provided! During dinner, you will be experiencing a local wine tasting. You also get to watch a Paella live cooking show and eat some of Ibiza's traditional pastries. It truly is an experience you won't want to miss! The whole trip lasts for about 9 hours.
Pro tip: Bring friends or travel in group and rent a whole villa. It is much safer, cheaper if you split the cost, and the amenities you get are unreal.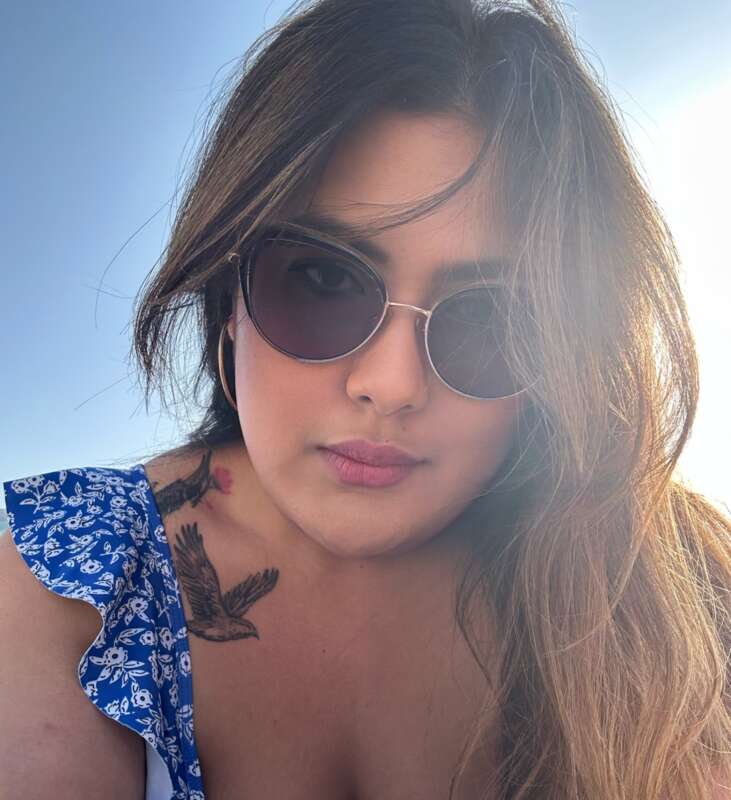 Rachel is an intrepid world traveller, lifestyle connoisseuse, and Girls Who Travel's resident beauty advisor. She is a lover of the ocean, flowers, movies, journalism, and has a penchant for medium-sized tattoos. When she is not busy with life, she writes stories of her globetrots as well as tips & tricks on how to make the best out of travelling.