Spending five days in Buenos Aires, Argentina was an incredible experience. It's a perfect destination, no matter if you are looking for 21st birthday vacation ideas or single travel tours 50+, or anything in between. Not only is the capital city beautiful, but the warmth of its people and culture made me feel right at home. If you're ever lucky enough to visit, consider this a guide to some of my favorite places. From there, you can even take tours to go see penguins in Argentina! The opportunities are endless!
Five Days in Beautiful Buenos Aires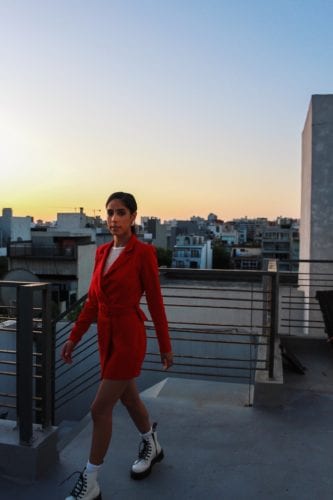 Best Place to Stay in Buenos Aires: Palermo
Buenos Aires, Argentina, has approximately fifty neighborhoods. Staying in Palermo is a safe bet if you like to walk outside and have endless food options. It's relatively safe and packed with restaurants, coffee shops, ice-cream parlors and bars. You can find many affordable lodging options. But during our five days in Buenos Aires my boyfriend and I opted for a studio with a view.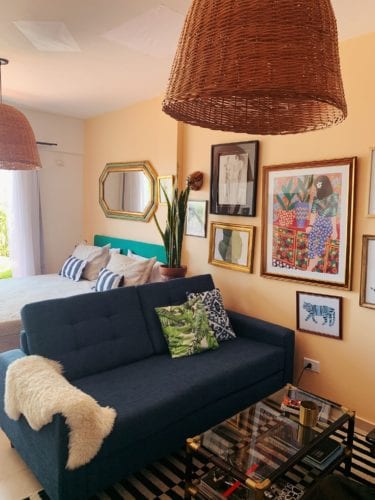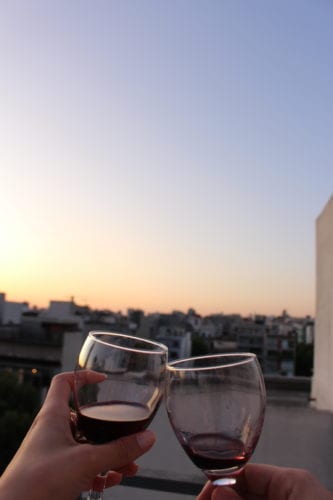 Shop for Argentinian Leather Goods in Calle Murillo
Argentinians love their leather. The most popular area to shop for affordable leather goods is Calle Murillo. Most of the designs and price points will be similar, but you can get some interesting buys in Indigena (boyfriend's pick) and Koux. If you have the budget for high-end leather, then you can't miss Rossi & Caruso's coveted selection of jackets shoes, and accessories for men and women.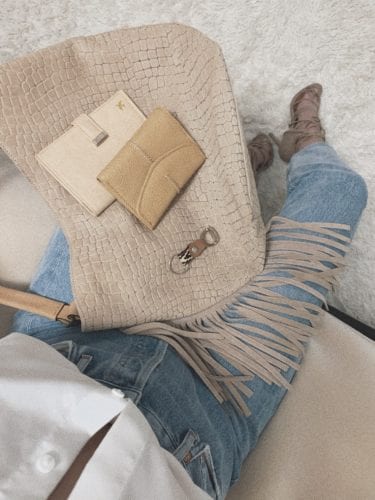 Snack at Pottery Coffee & Deli
Located inside a ceramic studio, Pottery Coffee & Deli has its selections of pastries, cakes, empanadas, and strong, Argentinian coffee. The decor was simple yet catching. You can take in the neutral ceramic displays over your cup of coffee. I'd go there just for the aesthetic. Although my boyfriend and I didn't try to recreate any Ghost scenes, it was still a memorable spot to visit during our five days in Buenos Aires.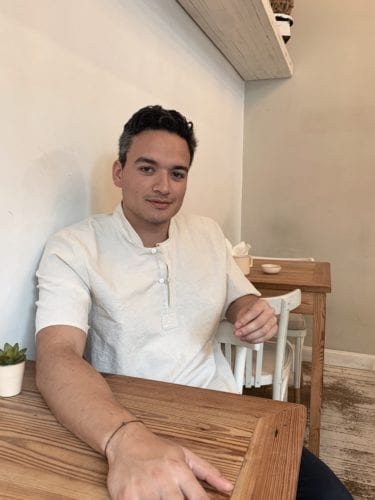 Late night drinks at Boticario
My boyfriend's favorite bar was Boticario; a botanical-themed pharmacy bar offering handcrafted cocktail made with herbs, tinctures, bitters, and hanging plants. Packed with young locals as well as tourists it is perfect for a late-night date (closes at 4am on weekends) or to go sit solo at the bar.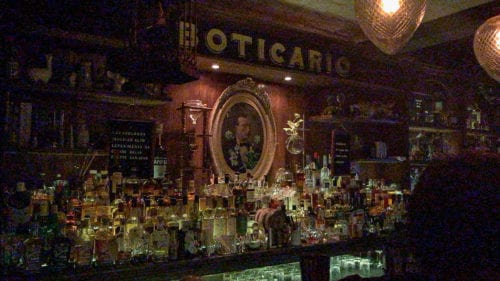 Brunch at Casa Cavia & Japanese Themed Gardens
Out of all the local eateries, Casa Cavia was my favorite due to the breathtaking design and architecture. The menu features typical Argentinian food, but each plate has its own story. It's a great place to host an event or celebrate a special occasion. Although it was warm, we opted to sit outside where the flower wall and the fountain offered a serene morning. After brunch, we walked over to the Japanese garden, a necessary stop if you're in the area.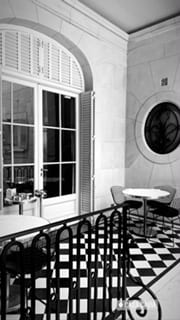 Vegan Alternative: Hierbabuena Restaurante. A little on the higher-end side, but the portions make up for it.
Eat your heart out at Don Julio
Spending five days in Buenos Aires on Valentine's Day weekend sounds very romantic. That is, until you realize that every restaurant has a two hour wait. This certainly didn't stop us from waiting for a table at Don Julio; a traditional steakhouse featuring real, Argentinian asado. Both young and older couples gathered inside the dimly lit restaurant to celebrate love, friendship, and the best steak they've ever had. To pass the wait, the staff gave us a private tour of the wine cellar which offered bottles from the early 1920s.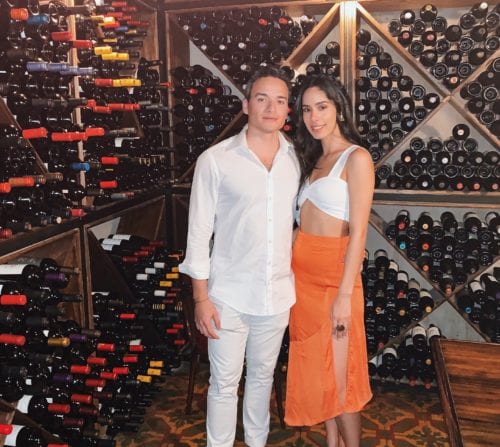 La Boca
See the historical La Bombonera stadium and shop all the outdoor markets right in the birthplace of tango. With endless art vendors, dancers, musicians and food options, it's a great opportunity to get gifts and souvenirs to commemorate your trip. Also, an excellent place to get the most for your American dollars. Vendors will give you a high rate of exchange for your cash.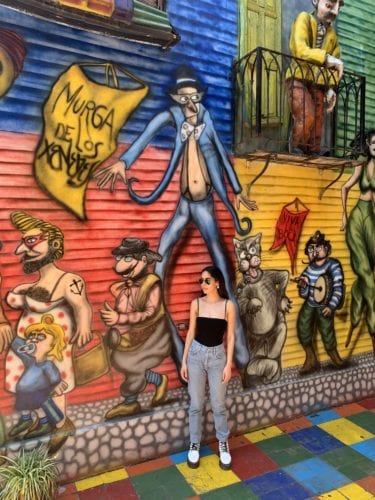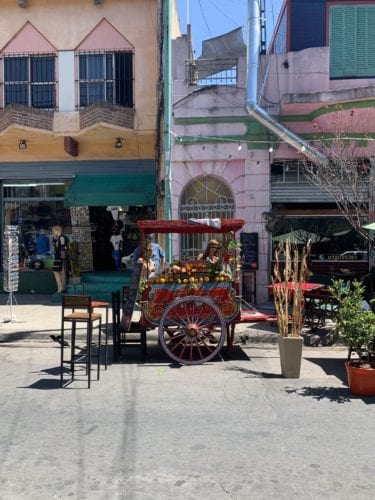 Historical Cemetery
Nothing is more romantic than wandering around the city of the dead, right? Cemeterio la Recoleta is lined with impressive statutes, marble mausoleums, crypts and dusty coffins. See where the most influential Argentinians have been buried. Although you can pay for a walking tour, we opted to get lost on our own.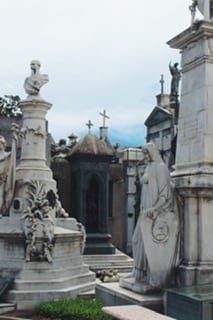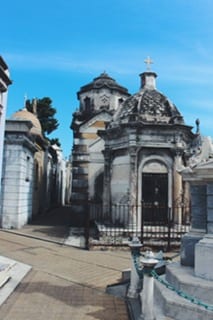 Mercado San Telmo and Thrift Stores
I'm not a fan of spending an entire day in the sun, but even I have to admit that it was worth the unique finds the markets have to offer. Mercado San Telmo is an endless outdoor market where vendors sell an infinite selection of handmade goods. It was overwhelming for someone who hates being stuck in crowds in the heat. But I found amazing vintage jewelry and my boyfriend, an avid mate drinker, found his favorite mate leather cup.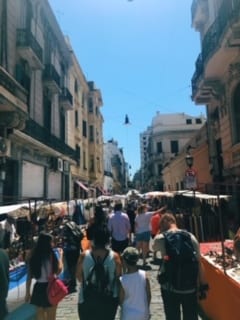 Other Historical Sites in Buenos Aires

History buffs will enjoy strolling through Plaza de Mayo, situated between Casa Rosada and Museo Histórico Nacional del Cabildo y la Revolución de Mayo. Once you tire yourself out, walk over to Café Bar Restaurant New Times, a hidden gem offering refreshing drinks and good lunch options. Alternatively, check out Palacio Barolo. Entry exclusively through the purchase of a walking tour. And don't miss El Ataneo Grand Splendid, a theatre from the 1900s which was later turned into a bookstore.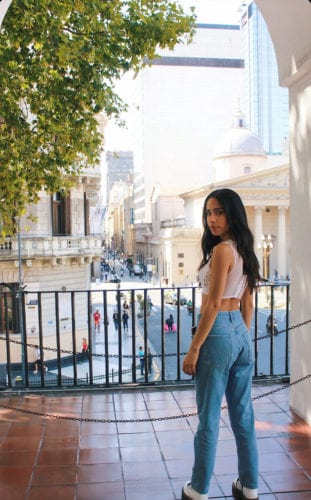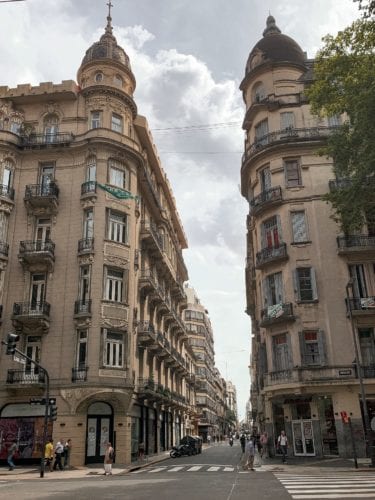 Maitte is an attorney, writer, and signed model who travels for work and during her spare time. Follow her postings on Instagram for all things fashion, beauty, and travel: @maitbarri.