Are you planning amazing road trips to national parks? Traveling with your canine best friend can be challenging if your plan includes visits to national parks. Some don't allow dogs at all, and some give our four-legged companions more freedom than others. Are you planning a trip to Utah and are wondering: is Zion National Park dog friendly? We have taken an in-depth look for you to find out id a trip to Utah's first national park with your pup is a good idea!
Is Zion National Park dog friendly?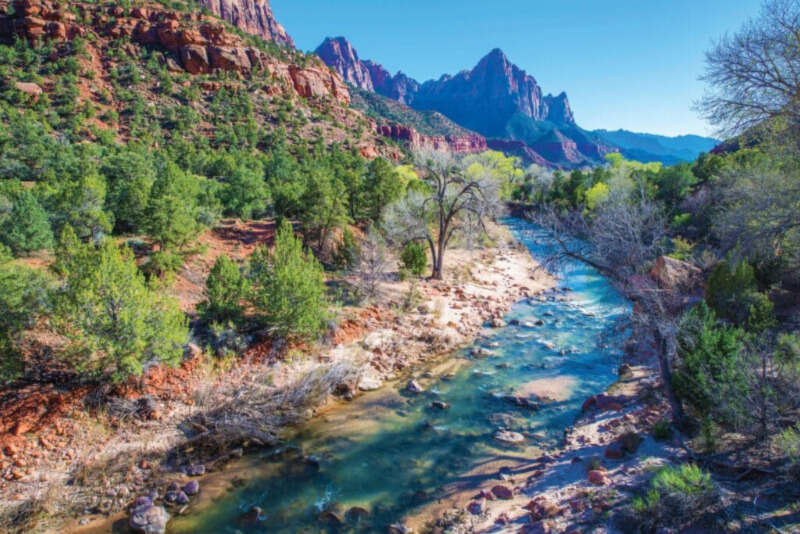 The broad answer is: kind of. First and foremost, your pup has to be restrained at all times. A leash of a maximum of 6 feet is a must. This rule is sensible and understandable. All national parks have flora and fauna that's unique and protected, and your dog probably won't understand why chasing a Petite Kangaroo Rat isn't on the list of appropriate fun activities for the day. This rule is also there to protect your dog. Zion, for example, is home to the Great Basin Rattlesnake. An encounter could have terrible consequences for a canine. None of the shuttle buses allow pets. Service animals, however, are permitted. You are allowed to drive through the park with your dog, and he or she is allowed to exit at the view points and have a sniff (but remember the leash rules). No dogs are allowed in any of the buildings or structures, but they are allowed on public roads and in parking areas. So is Zion National Park dog friendly? With all those rules, it's up to you. But hang on, there is some good news!
Camping at Zion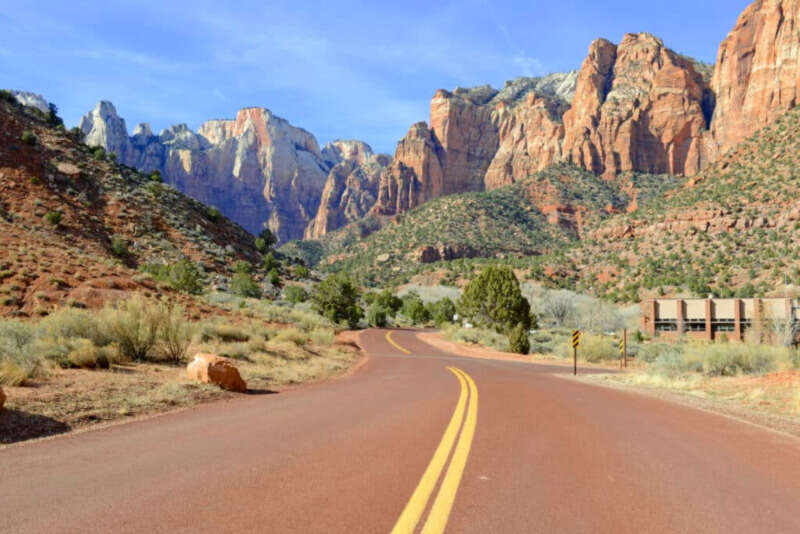 If you are taking your dog camping for the first time, make sure to do some research on how to prepare them, campsite etiquette, and items they will need. Are the campgrounds of Zion National Park dog friendly? Yes they are! There are three campgrounds: Watchman campground, South campground, and Lava Point campground.
The South and Watchman campgrounds are near the South entrance to the park, in the desert area. Due to the lack of vegetation, there isn't much shade or protection from the heat. You may want to avoid this area in the middle of summer. Note: the South campground is closed in winter. Watchman campground is open year round.
Depending on the weather, the Lava Point campground is open May through September, and it is your best bet if you want to visit during the summer months. It's elevation of 7890 feet provides cooler temperatures when it's hot at sea level, which will protect your best friend from having a heat stroke.
Note that even in the campgrounds your pet has to be restrained at all times, and he or she can not be left unattended.
Hiking at Zion
The good news is: Zion is somewhat dog friendly and you can take your dog hiking there. The bad news? Dogs are only allowed on a single trail. But hey, that's still more than some other national parks allow! The Pa'rus trail is a 3.4 mile long out and back trail. It is rated as easy, which is good, considering how hot it can get in this area. The trail is not just very popular for hiking and dog walking, but also for mountain biking and trail running. It can get busy, so keep a close eye on Fido and make sure he or she doesn't accidentally trip up an unsuspecting runner.
Hiking near Zion
Here's more good news: the area around the park is gorgeous, and pet-friendly! Snow Canyon State Park, Coral Pink Sand Dunes State Park, and the Red Canyon section of Dixie National Forest are fine places that will make up for the restrictions that make Zion National park not so dog friendly.
Conclusion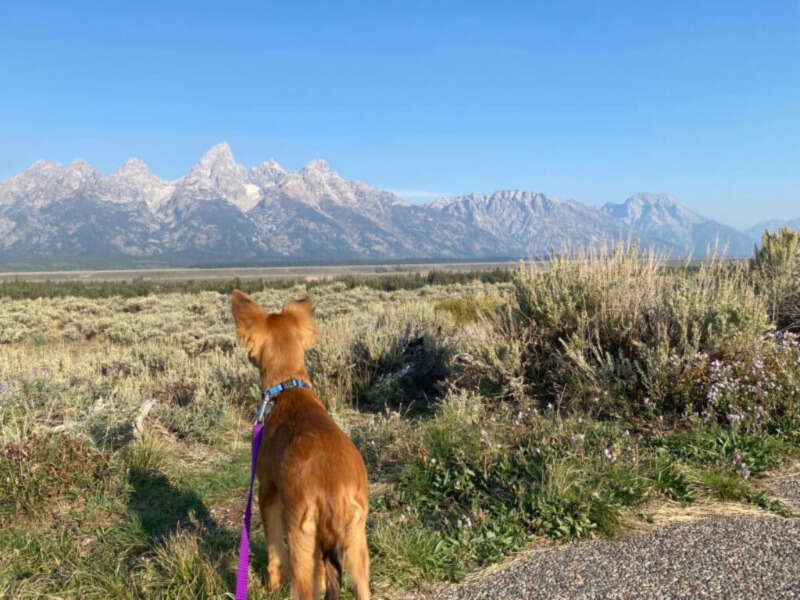 Zion isn't the most, but also not the least dog friendly national park. You can still enjoy the beauty of this place with the limits placed on Fido. Camp for a couple of nights, hike the beautiful Pa'rus trail, and stop at the view points for fantastic photo ops with your four legged friend! You can do Zion National Park in less than three days!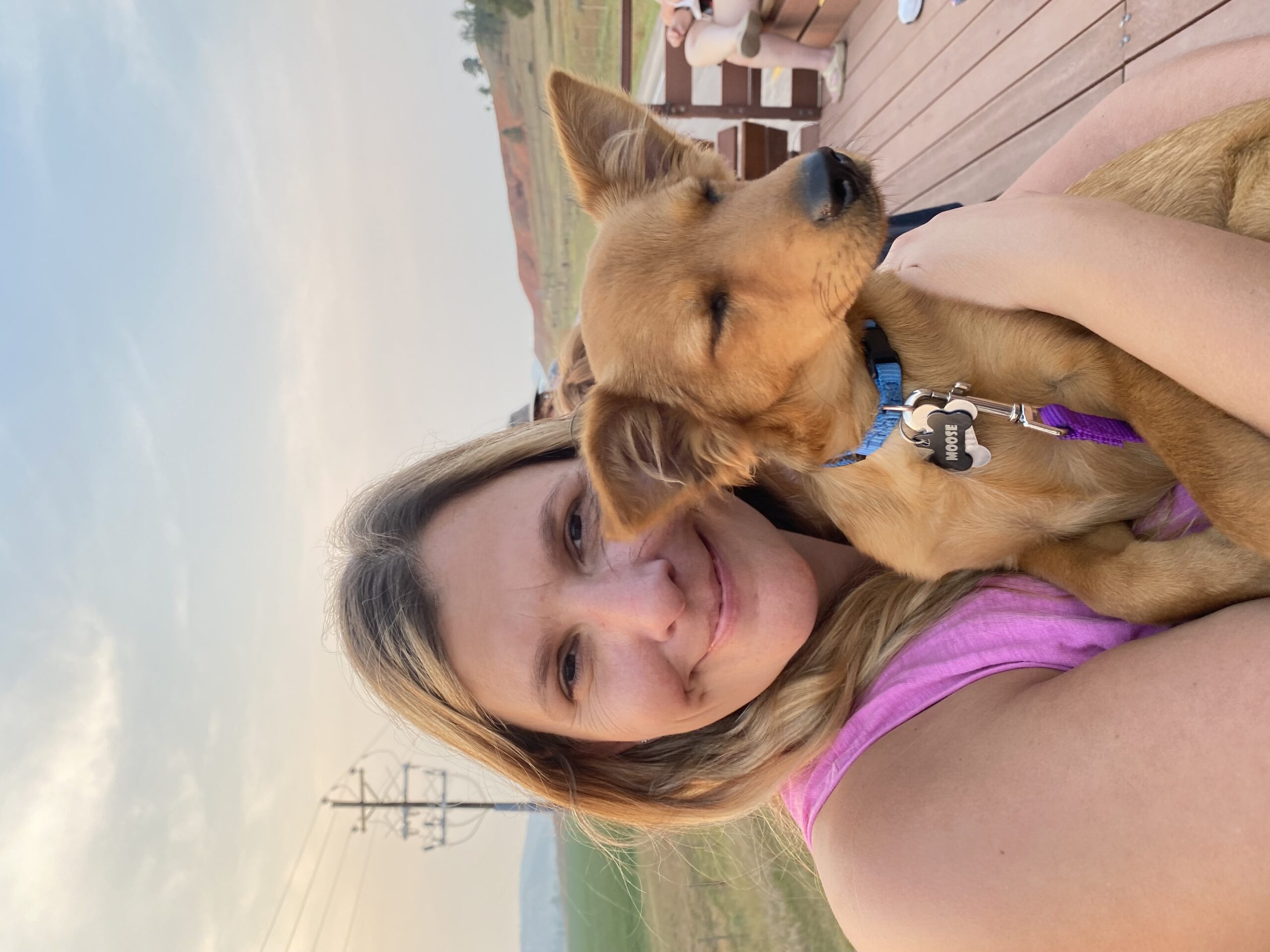 Jenny grew up in Germany. All she ever wanted out of life was to leave and have adventures. Jenny always traveled as much as the budget would allow, and when she met her husband traveling became a full-time thing. You can follow Jenny on her blog and Facebook.