Top LGBTQ Friendly Travel Destinations Worldwide
When it comes to traveling, a lot of things have changed since the turn of the century. It's true that many places have become more accepting of the LGBTQ+ community, but unfortunately there are still some places that aren't as friendly. There are a lot of things to consider when choosing a travel destination as a member of the LGBTQ+ community and so we've rounded up some of the most inclusive, progressive, and LGBTQ accepting destinations.
1. New York City, New York, USA
New York State has a long history of advocacy for LGBTQ rights, dating as far back as the Stonewall riots in New York City in 1969. The state legalized same sex marriage in 2011, and New Yorkers are generally considered to be liberal and open minded. Discrimination based on gender identity or sexual orientation in regards to education, housing, employment, etc., is prohibited. Transgender people have the right to legally change their name without undergoing sex reassignment surgery. This state and city, so invested in equal rights, have much to offer for LGBTQ travelers!
New York City is a destination with endless opportunities for fun, and it has such a large LGBTQ scene and so many gay and lesbian travelers that some venues actually declare that they are straight friendly! Start your day by exploring LGBTQ landmarks in New York City. The Leslie-Lohman Museum of Gay and Lesbian Art's collection displays 300 years and thousands of pieces of queer art.
The NYC AIDS Memorial honors New Yorkers who fell victim to the AIDS epidemic. Bethesda Fountain in Central Park was designed by lesbian sculptor Emma Stebbins. Jacob Riis Park has excellent gay beaches. If you are looking for more gay beaches, head out to Orchard Beach with your LGBTQ+ beach reads.
The Stonewall Inn isn't just a gay bar today, it is also the site of the legendary Stonewall riots. Other excellent places to celebrate the gay nightlife are: Club Cumming, Industry Bar, Julius', Cubbyhole, Happyfun Hideaway, and Alibi Lounge.
Want to see the flag fly at the pride parade? NYC's annual pride happens every year during pride month, in June, which is a fantastic time to visit weather wise as well. Daytime temperatures hover around 79 Fahrenheit, not too hot, and not too cold, just perfect for a pride celebration! But that's not all. In 2022, NYC put on no less than 35 events during pride month! There's no doubt that New York City is one of the best LGBTQ friendly travel destinations in the world.

2. Miami, Florida, USA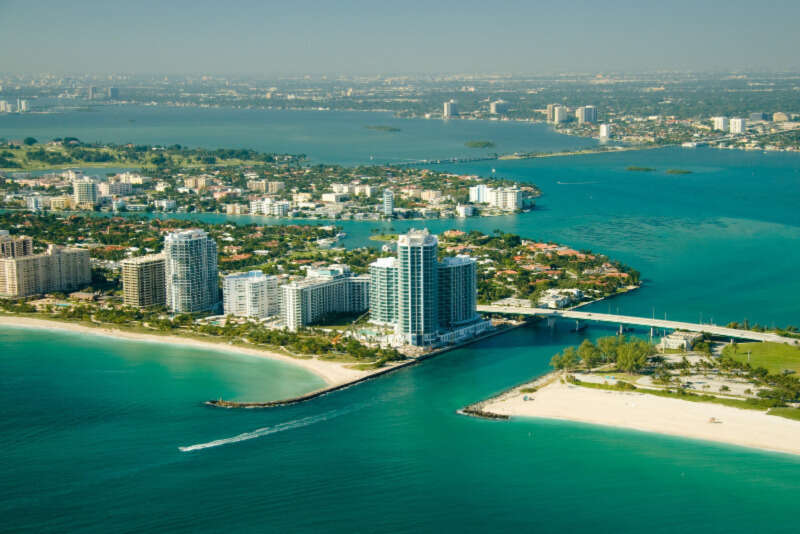 Miami has been super LGBTQ friendly for several decades. Here, the LGBTQ community even has its own chamber of commerce!
Miami peeps know how to throw a good party, which can be witnessed in April at the annual Pride Parade. The actual Pride Festival and Parade happen on one weekend, but it's preceded by several days of pride events. While April is a great time to visit Miami, before summer moves in with scorching hot temperatures, any time of year is fabulous for gay and lesbian travelers to visit. March hosts the Winter Party Festival, while November features the White Party.
But you don't need to time your trip with one of these larger events.
Miami's LGBTQ community is vibrant and entertaining year round. The South Beach district is where it's at. Stay at one of the great gay hotels, AxelBeach Miami or Hôtel Gaythering. In the area, you'll find a LGBTQ visitor center that'll cover any important information you might need for your stay. The  Palace Bar and Restaurant is a fantastic place for brunch, including an infamously wild drag show. In the evening, get a drink or two at Nathan's Bar or Twist. Other Miami neighborhoods also offer loads and loads of activities for all LGBTQ travelers, putting it right up on our list of best LGBTQ friendly travel destinations.

3. San Francisco, California, USA
San Francisco has always been at the forefront of LGBTQ rights. It was the first city in the United States to legalize gay marriage! This notoriously liberal city was even the birthplace of the rainbow flag, and it's got so much to offer for the LGBTQ community, you may have to spend a month to see and do it all.
While San Francisco is one of the most hopping LGBTQ friendly travel destinations year round, Pride closes out pride month (June) every year and is an event that should not be missed.
On the last weekend in June, the city lights up with a huge festival, highlighted by the pride parade on Sunday morning. Hundreds of thousands flood the city to see hundreds of contingents parade by, commemorating the aforementioned Stonewall riots.
San Francisco has so many highlights for the LGBTQ traveler, it's impossible to mention them all here. The three best gay neighborhoods are the Castro, SoMa, and the Mission. Some favorite daytime activities are the GLBT History Museum, the Rainbow Honor Walk, the National AIDS Memorial Grove, and the Pink Triangle Park. Don't miss visiting America's very first gay bar, Twin Peaks Tavern, in the Castro neighborhood! For nightlife, it's hard to pick out the best gay bars, because there are so many fabulous spots! Some highlights are: Last Call Bar, The Mix, Oasis, Jolene's. and Lone Star Saloon.
4. San José, Costa Rica
Costa Rica is a small country in Central America, but it's mighty when it comes to LGBTQ rights. Same sex marriage is legal, gay couples are allowed to adopt children, and ID cards do not mention a person's gender. Transgender people are able to legally change their names to match their gender identity. While Costa Rica is a Catholic and conservative country, it is committed to equal rights, and it's people are generally open, happy, and tolerant, which makes it one of the best LGBTQ friendly travel destinations. Sometimes and in some places open displays of affection may cause some sideways looks, but that is generally the extent of negative reactions.
Peak season for a trip to Costa Rica is from December to April. However, June generally features pride events such as the Diversity March and Pride Parade, so if you want to catch that, bring a rain coat! While it is hotter and rainier in June than it is during the dry season, it's not the wettest time of year and still lovely for a visit.
San José, the capital city, has a flourishing LGBTQ scene, with many gay bars, gay-friendly restaurants, and hotels. There's a lively nightlife scene, with many clubs and bars catering to LGBTQ travelers. Hit Club Teatro, La Avispa, or Zona Rosa for a fun night out in Costa Rica, one of the most progressive countries and one of the best LGBTQ friendly travel destinations in Central America!

5. Buenos Aires, Argentina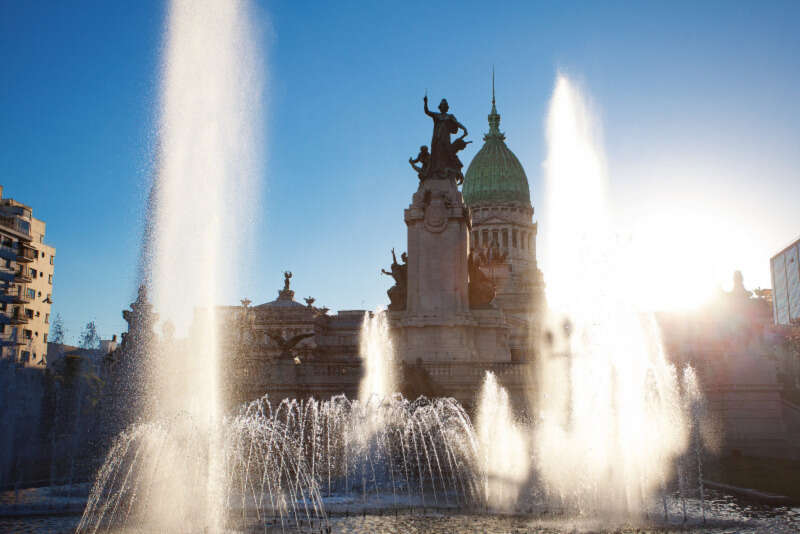 Argentina is one of the most LGBTQ friendly travel destinations in South America, and Buenos Aires is knows for having a great LGBTQ scene. Same sex marriage has been legal since 2010, being the first country in Latin America to allow it, and that includes all rights opposite sex couples have, including adopting a child. While there is no national law against discrimination of members of the LGBTQ community, the city of Buenos Aires includes this kind of protection in their civil rights and anti-discrimination laws.
Hormone therapy and sex reassignment surgery have been covered under public and private health plans since 2012, and it is acceptable in any form of identity, such as a national ID card or passport, to not pick a gender, instead filling that space with an X. Argentinians are generally open minded and accepting of the LGBTQ community, but on occasion there is still discrimination and violence against transgender people.
The annual Buenos Aires Pride Parade is held on the first or second Saturday November, just after the end of the dry season. Shoulder season is often a great time to travel. You'll miss the crowds (though you can be assured that they'll be at the pride parade!), the weather is not perfect but still good enough, and prices start to come down. The parade is just the highlight of a whole week filled with pride events, so show up early and let the rainbow flag fly!
After the pride festival, continue to party! Palermo is the center of the LGBTQ community in Buenos Aires. Hit gay bar Sitges Buenos Aires for a cool drink. Take dance lessons (because hello, you are in Argentina, you need to shake those hips!) at Tango Queer Milonga. Pride Café is where artists meet and show their work. Glam Disco is a great gay club for people between 20 and 30. Amerika is massive: one of the largest gay clubs in all of Latin America, it can hold 2,000 people!
Thanks to it's great queer scene, Buenos Aires is one of the best and most fun LGBTQ friendly travel destinations you'll find anywhere in the world.

6. Montevideo, Uruguay
Among Latin American countries, Uruguay is a trailblazer when it comes to LGBTQ rights and protections. Same sex couples can get married and adopt, and gay and lesbian people can openly serve in the military. Transgender people have the right to adjust their gender legally without conditions. Anti-discrimination laws protect the rights of the LGBTQ community. The people are friendly and accepting of LGBTQ travelers. All this ensures Uruguay a spot on the list of best LGBTQ travel destinations.
Montevideo, famous for its laid-back vibe, isn't just Uruguay's largest city, but also its capital. The pride parade in Montevideo is called 'Diversity March' and is held on the last Friday of September, which is Sexual Diversity Month. It is also winter in Uruguay. That being said, there's no need to worry about snow storms – daytime temperatures still hover around 64 degrees Fahrenheit.
If you want to hit the beach, you are better off visiting during high season, which starts in late December and lasts through February. Head out to Punta del Este, a nude beach which is very popular with the LGBTQ community.
There's a small but lively gay scene in Montevideo. Head out to Ciudad Vieja to experience the nightlife at Chains or Il Tempo.

7. Mexico City, Mexico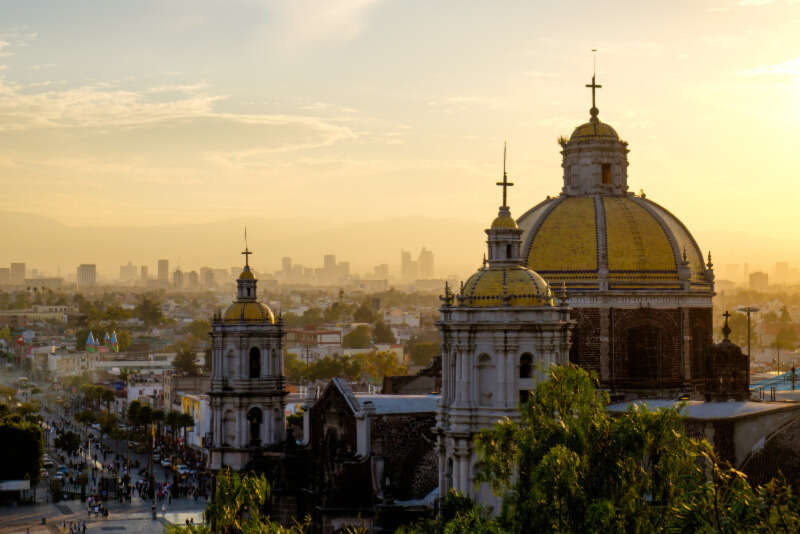 Mexico has anti-discrimination laws and recognizes couples of the same sex. Some states also allow same sex marriage. While there's unfortunately quite a lot of discrimination happening in this country, Mexico's big cities are excellent destinations for LGBTQ travelers. Mexico City, the capital, is just one of them.
The annual pride parade is out of this world. Every June, more than a million people hit the streets of Mexico City to celebrate diversity and let the rainbow flag fly. The afterparty starts at 1 pm and goes until the wee hours of the morning.
The parade is held in the Zona Rosa, the gay hub of Mexico City. While the best time to visit Mexico City is between March and May, there is really no bad time to go. June also features other fun events: the BearmexBear Pride Festival, Karmabeat Pride Festival, and Latin American Pride.
No matter what time a year you pick for your visit to Mexico City, there'll be plenty to do. The Zona Rosa is a great place to stay and enjoy the nightlife, but other gay areas such as Roma and Condesa neighborhoods also have loads to offer. During the day, visit the Museo de la Mujer (Women's Museum), headquarters of LGBTQ History organization El Seminario Histórico LGBTTTI Mexicano.
Admire the works of Fabian Chairez, a controversial artist, at CDMX's Fine Arts Palace. Relax at Polanco's Sodome Bathhouse. It features monthly themed parties as well as a sex labyrinth and go-go boys. In the evening there's tons of gay nightlife to enjoy. The best gay bars are Baby, Tom's Leather Bar, La Purísima, Divina, El Pecado, and many more.
Mexico City is also one of the best places to celebrate Day of the Dead, if you are looking to visit in October/November.

8. Puerto Vallarta, Mexico
Puerto Vallarta has been a favorite LGBTQ friendly travel destination for ages. Old town charm combined with new resorts and incredibly friendly people draws in LGBTQ travelers from all over the world.
The pride festival in Puerto Vallarta, held every year in May, lasts a whooping eight days! In an effort be as inclusive as possible, many events held during these 8 days are free. May temperatures are lovely, around 85 during the day and 71 at night. The tourists crowding Puerto Vallarta during the winter months thin out considerably after March/April, which makes this shoulder season the perfect time for the LGBTQ community to enjoy the pride celebration.
Aside from the pride festival, there's lots to do and see. Diana's Tours offers gay day cruises. If you want to go horseback riding, zip lining, or sailing, Estigo, a gay owned and operated tour company, has you covered. Gays Off The Grid PV offers private tours to the Tres Marietas – an unforgettable experience! If you want to lounge on the beach, make your way to Los Muertos, the best gay beach in Puerto Vallarta. Mantamar beach club is located at Los Muertos, and it is the best gay beach club you will find in the area.
For nightlife, wander over to the Zona Romantica. The clubs are fairly deserted until after midnight. To start your evening, hit one of the bars such as Kooky Karaoke Bar, or one of the smaller cafés or bars on Olas Altas Street.
Puerto Vallarta offers the full experience for LGBTQ travelers, making it one of the best LGBTQ friendly travel destinations in Mexico and beyond.

9. Vancouver, British Columbia, Canada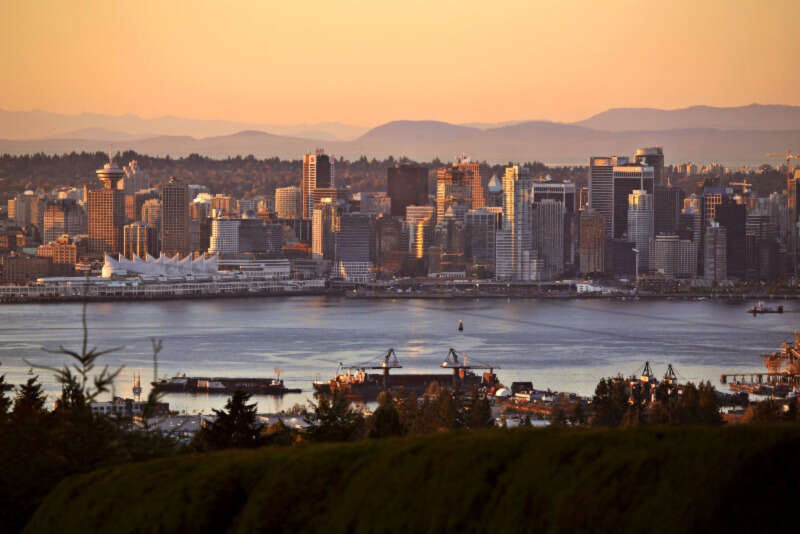 Canada has much to offer for LGBTQ travelers. Its rights and protections for the LGBTQ community are extensive, in fact, some of the most extensive worldwide. Canada was the fourth country worldwide (and the first in the Americas) to legalize same sex marriage, which it did in 2005. Since then, there've been more and more protections and rights put in place, such as the right for same sex couples to adopt children, the outlawing of conversion therapy, and many more. It's safe to say that Canada is one of the most LGBTQ friendly travel destinations.
Most major cities in Canada celebrate pride, but Vancouver, the big city in beautiful British Columbia, hosts the biggest pride festival of them all every year at the end of July and early August. They don't just do pride day – no, in Vancouver, there's pride week instead! With around 150 entries, the pride parade happens on that Sunday and is something to see. Related events such as Pride Baseball, the Queer Arts Festival, the Vancouver Dyke March, and Pride Night at Theatre Under the Stars add to the fun.
While July and August are an excellent time to visit Vancouver, the moderate oceanic climate pleases gay travelers year round. Davie Village, in the West End, is also known as Vancouver's 'gayborhood' where most people and businesses let the rainbow flag fly. Here's where you can find iconic bars such as The PumpJack Pub, The Fountainhead Pub, or The Junction. The Celebrities Nightclub is a great gay club. Numbers Cabaret Entertainment Centre is another can't miss club.
Take The Really Gay History Tour and discover the history and landmarks of Vancouver's LGBTQ community. The tour is available between April and October. For 10 days in August, Vancouver hosts Western Canada's largest event of queer arts:  the Vancouver Queer Film Festival. The BOLDFest, with varying dates, celebrates lesbian culture.

10. Amsterdam, Netherlands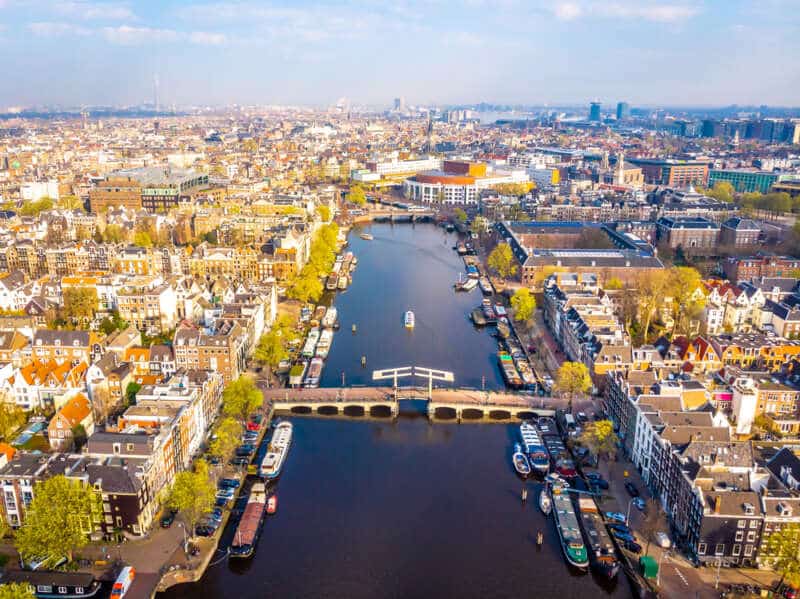 The Netherlands are and always have been one of the most progressive countries on the planet. It legalized same sex marriage and adoption for same sex parents as the first country in the world in 2001, and same sex relationships have been legal for more than two centuries! But that's not all that makes its capital, Amsterdam, one of the most LGBTQ friendly travel destinations in the world.
Amsterdam is home to the very first gay monument in the world: the Homomonument, in memory of homosexual people who were persecuted when the Nazis were in power. Adjacent to it our LGBTQ travelers will find a kiosk named Pink Point devoted to nothing but LGBTQ information. No need for gay travelers to meticulously plan their trip, Amsterdam will make sure you get all important information about the queer scene in one place!
In Westermarkt you will notice a pink triangle in the granite, the symbol homosexual people had to wear in concentration camps. Inside are three smaller triangles pointing at significant historic sites: the National War Memorial in Dam Square, site of an arrest of gay people laying down a wreath, the house of Anne Frank, where you can find an inscription by a gay Jewish poet, and the headquarters of COC Nederland, the world's oldest continually operating gay rights organization.
The Amsterdam Pride festival is held annually during the first weekend in August. That weekend doesn't just feature the pride parade, but over 300 events total! That month is a great time to visit the Netherlands, guaranteeing lots and lots of sunshine, festivals and outdoor events. But the truth is that Amsterdam is always a good idea. The LGBTQ community holds events year round, and while they aren't all as big as the pride weekend, it might be nice to not face those crowds of hundreds of thousands of people and instead opt for smaller events.
The gay nightlife scene is absolutely hopping. Some excellent LGBTQ bars and clubs include: Club NYX, The Queen's Head, SOHO Amsterdam, Spijker Bar, Bar Buka, Prik, and Café 't Mandje.

11. Barcelona, Spain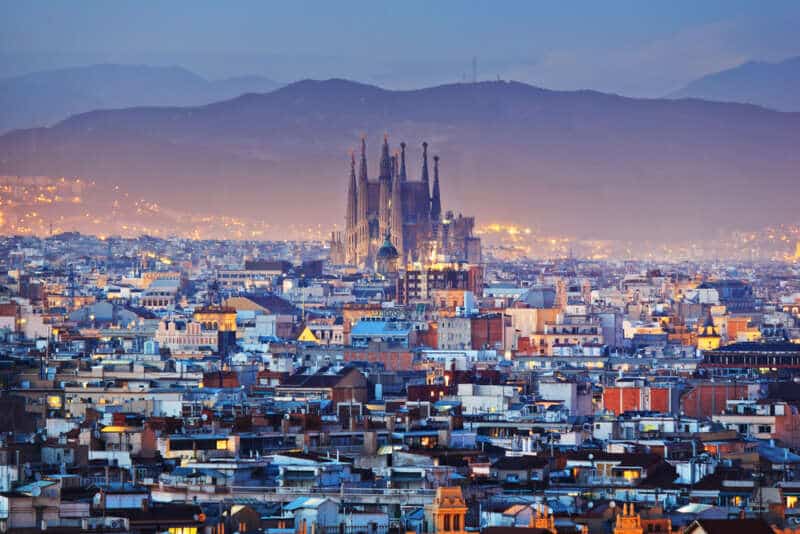 Spain is, without a doubt, one of the most LGBTQ friendly travel destinations world wide. Homosexuality was considered normal as far back as Roman times! It's no surprise then that Spain, with some hiccups under the rules of Christian Emperors, has excellent laws and protections in regards to the LGBTQ community. Same sex marriage and adoption is legal, and transgender people have the right to change their legal status without prerequisite. There are broad anti-discrimination laws in place, and transgender people can serve in the military if the choose to do so.
Barcelona's annual pride festival celebrates diversity at the end of June for a whole week! PRIDE BCN is one of the main pride events in the whole Mediterranean! June is a delightful time to visit Barcelona. Daytime temperatures of 80 degrees are just right – not too hot, and not too cold. Summers get quite hot and crowded, while winters are (Mediterranean) cold, so the shoulder season is ideal for a visit. March is also a great time, with Bear Pride going on.
Barcelona's open-mindedness produced a large, vibrant LGBTQ community, with its center being in the Eixample – or Gaixample, as it is known locally. The Gaixample is home to many bars, restaurants, and other businesses that are gay-friendly and often let their rainbow flag fly. Cómplices and Antinous are two must-see bookstores. They specialize in gay and lesbian literature.
If you are looking for gay beaches, you won't have to look very far! Mar Bella, with its fabulous beach bar BeGay, and Playa de Sant Sebastiá and Barceloneta are mixed and gay beaches. If you want to indulge in nightlife, Axel Sky Bar, Gingin Gay Bar, Punto BCN , Museum, and Café Bar Punto are great gay bars in the Gaixample district. Are you a hiker? You'll love these 10 great hiking spots in Spain!

12. Dublin, Ireland
While the Republic of Ireland's view on LGBTQ rights was very conservative for a very long time, that changed in nearly the blink of an eye after the decriminalization of homosexuality in 1993. Today, Ireland is super liberal: when same sex marriage was legalized in 2015, it was done so by popular vote, and that tells us all we need to know about how open-minded and welcoming the people of Ireland are to everyone. A dream for LGBTQ travelers!
Dublin's pride festival lasts for a whooping 9 days, entails more than 100 events, every June and culminates in the pride parade on the last Saturday of the month. That's one fantastic event on the Emerald Isle you should participate in at least once in your life! In June, summer hasn't fully set in, and the temperatures usually hover in the lower or mid 60s.
Dublin is an even nicer travel destination during the warmer summer months. Because of just how liberal it is, there's no gay quarter, but rather lots of LGBTQ friendly places strewn all across the city. May features the International Gay Theatre Festival, and in September, you can enjoy GAZE, a LGBTQ+ film festival. Are you the outdoorsy type? Join Out2Tennis, Ireland's gay tennis network, for a game. Meet the Rainbow Swimmers for a dip and coffee afterwards.
The Out and About hiking group organizes trips to the nearby mountains. After a fun-filled day, hit one of Dublin's great gay bars. The George is the city's oldest gay bar, and it features a fantastic drag show. The Pantibar and Street 66 promise a great night out as well.

13. Mykonos, Greece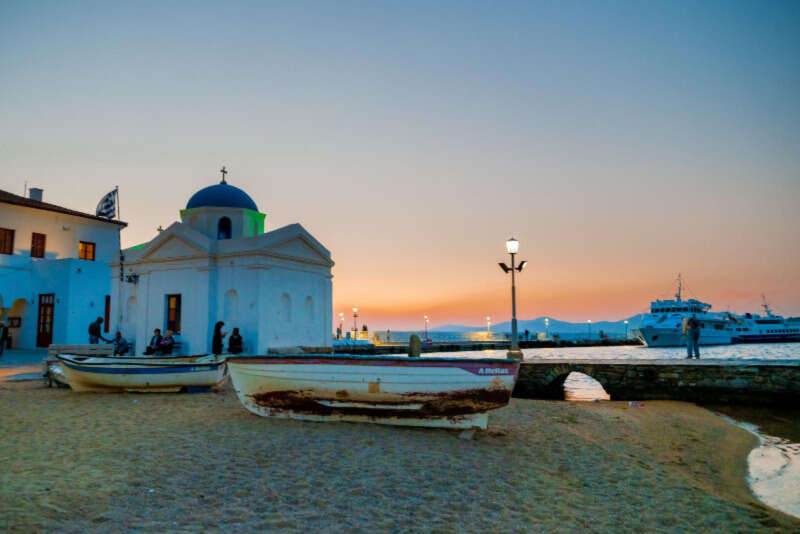 While Greece is one of the most progressive countries in Southern Europe in regards to LGBTQ rights, it's not as advanced as many other countries world wide we've already talked about. Same-sex civil unions are legal, but these couples have less rights than 'traditionally' married couples. Anti-discrimination laws protect both gay and transgender people.
The Pride festival in Mykonos is known as the annual XLSIOR festival, and it goes down for a whole week in August. The openness of the people of Mykonos encourages tens of thousands of people every year to travel to this beautiful island and celebrate diversity. The best beaches, the best DJs, the happiest people – what's not to like?
82 degrees, blue skies, and more sunshine than you could ever ask for – August is prime time in Mykonos! And what should your very first activity be on this charming island? Go to the beach! Thanks to the liberal locals, all beaches in Mykonos are gay friendly. But if you are looking for THE gay beach, head to Elia. Agrari and Panormos are also popular with LGBTQ travelers.
The nightlife in this gay mecca is wild and legendary. Some excellent gay bars are Babylon, Jackie O's, the Lola Bar, and The Piano Bar. Gay clubs include LAKKA by Fou Club, At54, and Porta Bar & Club.
Mykonos is a fantastic destination, but so are the other islands of Greece! Have a look at the best Greek islands cruise itinerary.

14. Reykjavik, Iceland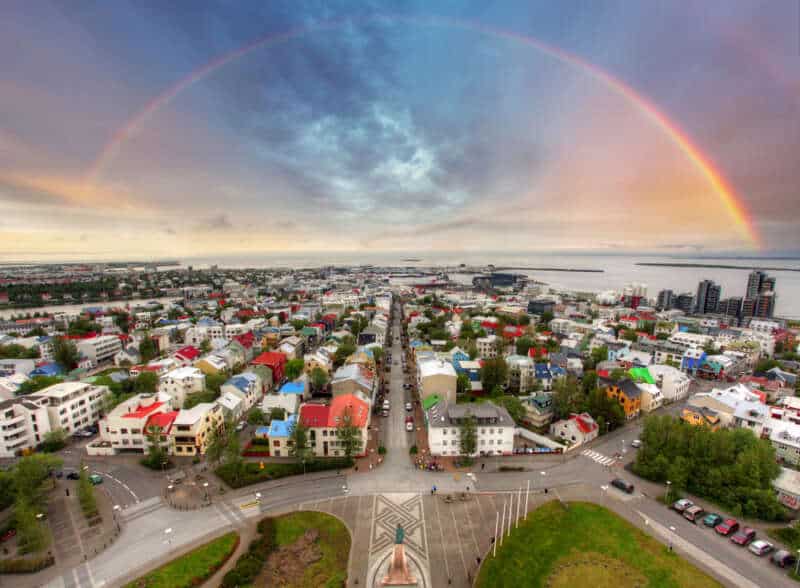 Iceland is without a doubt one of the most progressive countries in the world when it comes to LGBTQ rights. Same sex marriage is legal, same sex couples can adopt children and have access to IVF treatment. Anti-discrimination laws include sexual orientation and gender identity. Transgender individuals can legally change their gender without prerequisite. In 2009, Jóhanna Sigurðardóttir, who is openly gay, took office as head of state.
Reykjavík Pride, locally knows as Hinsegin dagar, is a ten day celebration in August of every year. Tens of thousands flood the street of Iceland's capital to have fun and support universal human rights. From gay cruises to the pride ball and, of course, the pride parade, Reykjavík goes all out for its LGBTQ community.
Iceland doesn't have the most outdoorsy weather. July is the warmest month, with August hard on its heels.
These two months are ideal for LGBTQ travelers to head on over to the land of fire and ice. However, if you happen to plan your trip for March, you'll have the chance to partake in the Rainbow Reykjavík Festival, a small pride celebration, and in September, the annual Reykjavík Bear promises three days of fun and outings.
Pink Iceland caters to the LGBTQ community and offers great tours to see all of Iceland's famous highlights. Queer city walks are available through Funky Iceland, upon request. To start your day, head to Babalú, a gay café, for coffee and some of their excellent cake. Ida Zimsen is a lesbian-owned café and bookstore – perfect for a chill morning. In the evening, try one of these gay owned restaurants: Núðluskálin for noodle dishes, Jómfrúin for open-faced Danish sandwiches, or Grillmarket, for a little bit of everything.
Reykjavík offers a small but mighty gay nightlife scene. Prices for alcohol are at a premium, so make sure to check for happy hour before you go! Kiki Queer Bar is a great bar and club, with an impossible-to-miss rainbow-colored exterior. Bravó is gay-friendly and known for the local craft beer selection. Gaukurinn is an LGBTQ friendly bar with great vegan snacks. At Curios, you'll find a bar on the bottom and a club on top!
Iceland, and Reykjavík in particular, are one of the most LGBTQ friendly travel destinations in the world.

15. Berlin, Germany
In Germany, and in Berlin in particular, gay and lesbian people have been tolerated for over 100 years (with the notable exception of World War II), but only as recently as 2017 did the parliament decide to give them full marital and adoption rights. While discrimination protections are in place, they do vary in different parts of the country. Transgender people have been able to legally change their gender since 1980. The people of Germany are generally very accepting of the LGBTQ community, which makes Germany one of the best LGBTQ friendly travel destinations.
The pride festival and parade in Berlin, also known as Christopher Street Day, is held annually during the second half of July. In 2022, for the first time Berlin started celebrating pride month. It starts on Stonewall day (June 28) and lasts 4 weeks, and is supposed to promote encounters and exchange with the queer scene, and highlight the LGBTQ community more than ever before. June is a great time to visit, but Berlin offers the best of the best for LGBTQ travelers year round.
Berlin has long been the heart of the LGBTQ community in Germany. Visit the Schwules Museum (gay museum). It's one of the few museums worldwide dedicated to queer history. Take the subway to Nollendorfplatz, where you can pay tribute to the members of the LGBTQ community who became victims of the Nazis. Walk a short way from the subway station to a street called An der Urania to see the memorial dedicated to the victims of the AIDS epidemic. Tiergarten park is worth a visit to see more memorials and monuments.
A great place to meet LGBTQ people are book shops: Another Country presents LGBTQ storytelling nights once a month, and Prinz Eisenherz, dating back to the very start of the gay rights movement, has a reputation known all over the world. Visit Café Berio for to join other LGBTQ visitors in people watching, or the café Romeo and Romeo for their famous rainbow cake.
And of course Berlin, one of the greatest gay cities in the world, has tons of great gay bars and clubs. Don't miss the following: Zum Schmutzigen Hobby, SilverFuture, Monster Ronson's, Betty F***, and  Möbel Olfe.

16. Stockholm, Sweden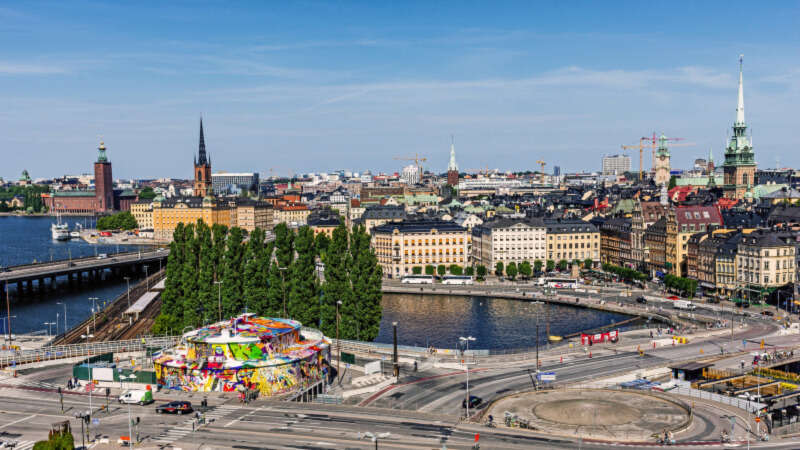 Sweden boasts some of the most progressive LGBTQ rights, not just in Europe, but worldwide. Same sex marriage is legal, as is adoption. In 1987, anti discrimination laws based protecting gay people were put into place, followed in 2009 by a ban on discrimination based on gender identity. Swedes are among the most liberal and open minded people in all of Europe, making Sweden, and Stockholm in particular, one of the best LGBTQ friendly travel destinations.
The Pride celebration in Stockholm is huge, with as many as 600,000 visitors flooding Sweden's capital with rainbow flags. For one week, the celebration of diversity with different events. No matter if you are looking to dance 'til morning (or all day and night) or have discussions about equal rights and LGBTQ topics, you'll have the opportunity to do so at this pride festival. The Pride House is the platform who love to talk and listen, with discussions and debates, author talks, and workshops.
Pride Park is where the party is going down. Artists from all over the world perform on stage, and restaurants and bars are at your service. And of course there's the pride parade, with over 60,000 participants the biggest parade in Scandinavia!
Summer in the Baltics is definitely the best time to visit. But any time of year has something to offer. October, for example, features the Cinema Queer International Film Festival.
There are no explicitly gay neighborhoods in Stockholm. People welcome all humans all around this city. Stockholm has lots to offer, from culture to nature. And while there aren't any LGBTQ specific attractions to point out, you'll be guaranteed to have a fine time, no matter your interests.
There are, however, a couple of enclaves of gay nightlife worthy of mentioning: SLM is a men-only fetish club. Patricia is famous for Sunday gay nights. In general, all establishments are welcoming of the LGBTQ community. take a stroll around and visit whichever places suits you best!

17. Cape Town, South Africa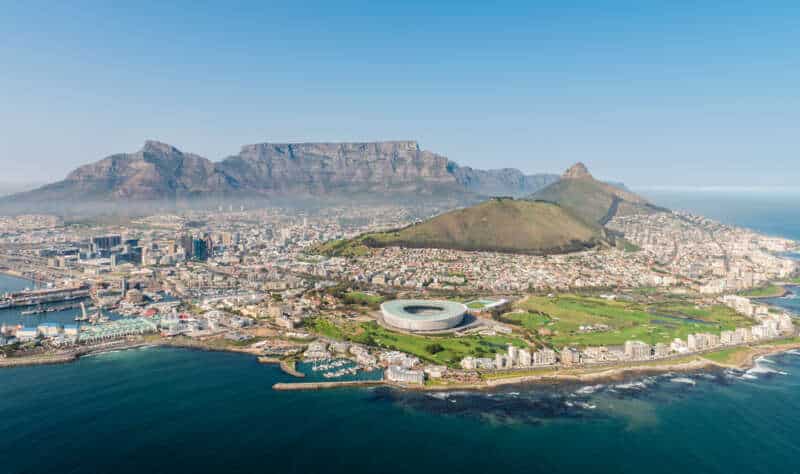 One thing South Africa knows is this: equal rights are human rights. Therefore, members of the LGBTQ community enjoy the same rights as non-members. Couples of the same sex are allowed to get married and adopt children. Transgender people can legally affirm their gender, but that is subject to receiving some form of treatment. Gender affirmation surgery is not necessary. However, outside of the major cities, LGBTQ people can be submitted to homophobic behaviors, up to the point where there safety is threatened.
While Cape Town is one of the most LGBTQ friendly travel destinations, not all of South Africa is.
Cape Town Pride happens in late February, one of the hottest months of the year. Remember to stay well hydrated during these 10 days of events! There are lots of fun events you should not miss: the Pride pageant, queer cinema, drag shows, and poetry reading. The main parade and after party are the highlight of the pride festival.
While February is mighty hot, March can already be very pleasant, so stay a while! There are many excellent activities up for grabs such as hiking, wine tasting, and going to the beach! Clifton's 3rd beach is one of the top gay beaches in Cape Town. Camps Bay offers bars and restaurants as well as sunbathing. Looking for a nude beach? Go to Sandy Bay!
De Waterkant is the neighborhood where LGBTS travelers will find lots of amazing bars and restaurants. Here are some of the best gay bars in Cape Town: Zer021 Rooftop, Café Manhattan, and Crew Bar. If you are looking for gay nightlife, hit The Pink Candy Night Club, Coco, or Club Stargazer.

18. Auckland, New Zealand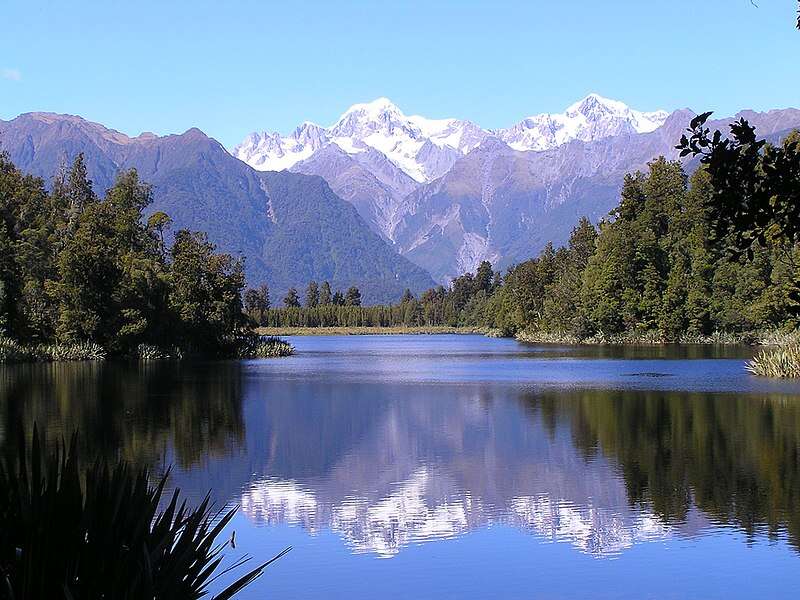 New Zealand was the first country in Oceania to give same sex couples the right to marry and adopt children, and it is one of the most progressive countries in the world in regards to LGBTQ rights. LGBTQ people can openly serve in the military if they wish to do so, and discrimination based on either gender identity or sexual orientation was banned in 1993. Kiwis are liberal and open minded, making New Zealand one of the top LGBTQ friendly travel destinations in Oceania and the world.
The Auckland pride festival lasts for nearly the whole month of February, and is a collection of festivals: F.I.N.E Festival, Same But Different Festival, Ending HIV NZ Big Gay Out, Bear Week New Zealand, and Auckland Council's Proud Centres. It starts with an official ceremony. It starts with Tuwheratanga, a dawn ceremony on top of Mount Eden. The highlight of this pride festival is the pride parade, followed by an out of this world pride party to close out the festival.
The height of summer in New Zealand is from December until February, and it's the most beautiful time to visit. If you can't make it in time for the big pride month, don't worry. In Auckland, you can experience 'The Queer Agenda', events that celebrate pride outside of the pride festival, year round. One really fun thing to do is a visit to the Comedy Club for queer comedy night, held once a month. Caluzzi Cabaret has great performances and fabulous drag queens.
Cheer on the NZ Falcons rugby team. the only gay and inclusive rugby team in the city, or see a game of Bushwacker basketball, a queer basketball team. URGE throws excellent dance parties in various locations. Lick Auckland @ Neck Of The Woods is a monthly all-inclusive night for the ladies. If you are looking for gay bars and clubs, consider Family Bar and Club, The Eagle Bar, Caluzzi Bar & Cabaret, Good Times Bar, or SPQR.

19. Sydney, Australia
While Australia was a bit behind New Zealand when it came to implementing laws to protect the LGBTQ community and ensure their equal rights, they are there now! Marriage and adoption are legal for same sex couples, and anti-discrimination laws are wide spread. Transgender rights vary between states and territories, with some requiring a sex-affirming surgery in order to legally change the gender of a person.
The Aussies themselves are a great open minded and accepting people, with a large majority in favor of equal rights, and Sydney especially has a reputation as one of the most gay-friendly cities anywhere in the world.
Sydney Pride, known as Sydney Gay and Lesbian Mardi Gras, or Sydney Mardi Gras, is the largest pride festival in Oceania, and it lasts for two and a half weeks. Events range from panel discussions to fair day to a film festival. And then, of course, there's the parade! The first parade was held in 1978 and ended with the arrest of several participants. Since then, the parade has always had a distinct political touch, but nowadays time have changed.
Participants walking in the parade include LGBTQ police officers, members of the Australian Defense Force, federal and state police officers, and other emergency personnel. After the parade comes the party – and what a party it is! It's regularly attended by as many as 20,000 people and features performances by big stars such as Dua Lipa and Nick Jonas.
As is true for New Zealand, the summer months of December – February are the best time to visit Australia. if you are looking for things to do besides pride events, you won't be disappointed. There are amazing tours on tap: a gay cruise, a Broken Heel Festival bus tour, or a Sydney Gay Village Walking Tour, all offered by LGBTQIA+ travel agency Planetdwellers. One event very popular with the queer scene is the day time dance party Daywash. Keep an eye on their website for information on dates and locations.
Sydney's LGBTQ neighborhoods are Darlinghurst, which is where there famous Oxford Street is located, the inner city, Newtown, and Surry Hills. If you want to do some shopping, visit Bookshop Darlinghurst to stock up on your reading materials, and Aussie Boys, as well as House of Priscilla, to add some fashionable pieces to your wardrobe. Ready to get a drink? Stop at the Oxford Hotel, the Imperial Erskineville, the Beresford, Universal, or the Stonewall Hotel.

20. Taipei, Taiwan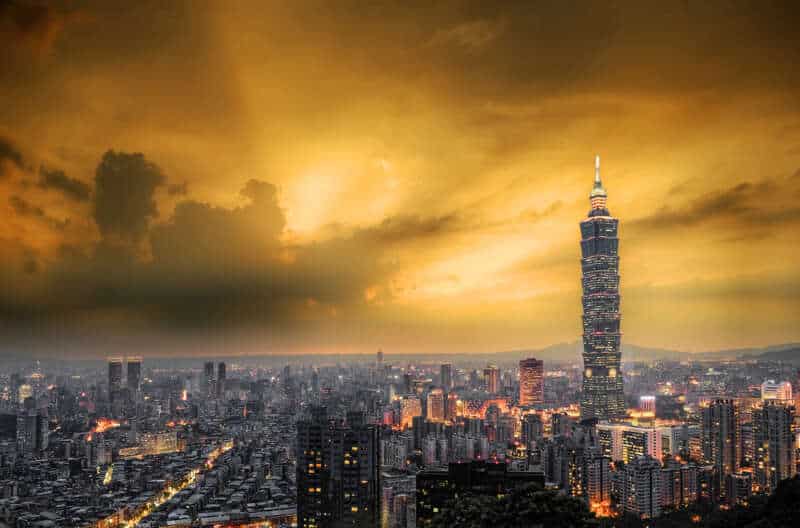 Taiwan is one of the most progressive countries in Asia when it comes to LGBTQ rights. Taiwan legalized same sex marriage in 2019, the first country in Asia to do so, and while same sex couples are unable to jointly adopt children, adoption of stepchildren is possible. A ban on discrimination based on gender identity and sexual orientation is in place. Transgender individuals were only allowed to legally change their gender after sex affirming surgery, but a ruling by the Taipei High Administrative Court ruled against this practice in September 2021.
In August of 2016, Taiwan appointed its first transgender minister, and in 2018 allowed a third gender option for official documents. The societal attitude towards the LGBTQ community has slowly changed over the years, making Taiwan the most LGBTQ friendly travel destination in Asia.
Taiwan Pride in Taipei is held on the last Saturday in October. Since the first pride parade in 2003, the number of participants have since grown from just 1,000 to tens of thousands, thus becoming the largest pride parade in East Asia. The parade lasts around two hours, and is followed by a massive after party.
Visiting Taipei, the shining beacon for LGBTQ rights in Asia, is best between September and November. This shoulder season boasts perfect weather for sightseeing and, of course, attending parades. Visit 2-28 Peace Memorial Park, a historical gay place.
Gin Gin Bookstore was founded by gay rights advocate Lai Zhengzhe. LGBTQ travelers find the area near the Ximen Red House, in the Ximending district, to be the one to let the most rainbow flags fly. Gay nightlife is at its peak here, with bars such as Café Dalida, Hero, or The Secret Garden inviting the queer scene for a drink or two. Yen Ji Street boasts a number of gay bars such as La Boca and Abrazo.
We hope you have enjoyed these great 20 LGBTQ friendly travel destinations! Where will your next journey take you?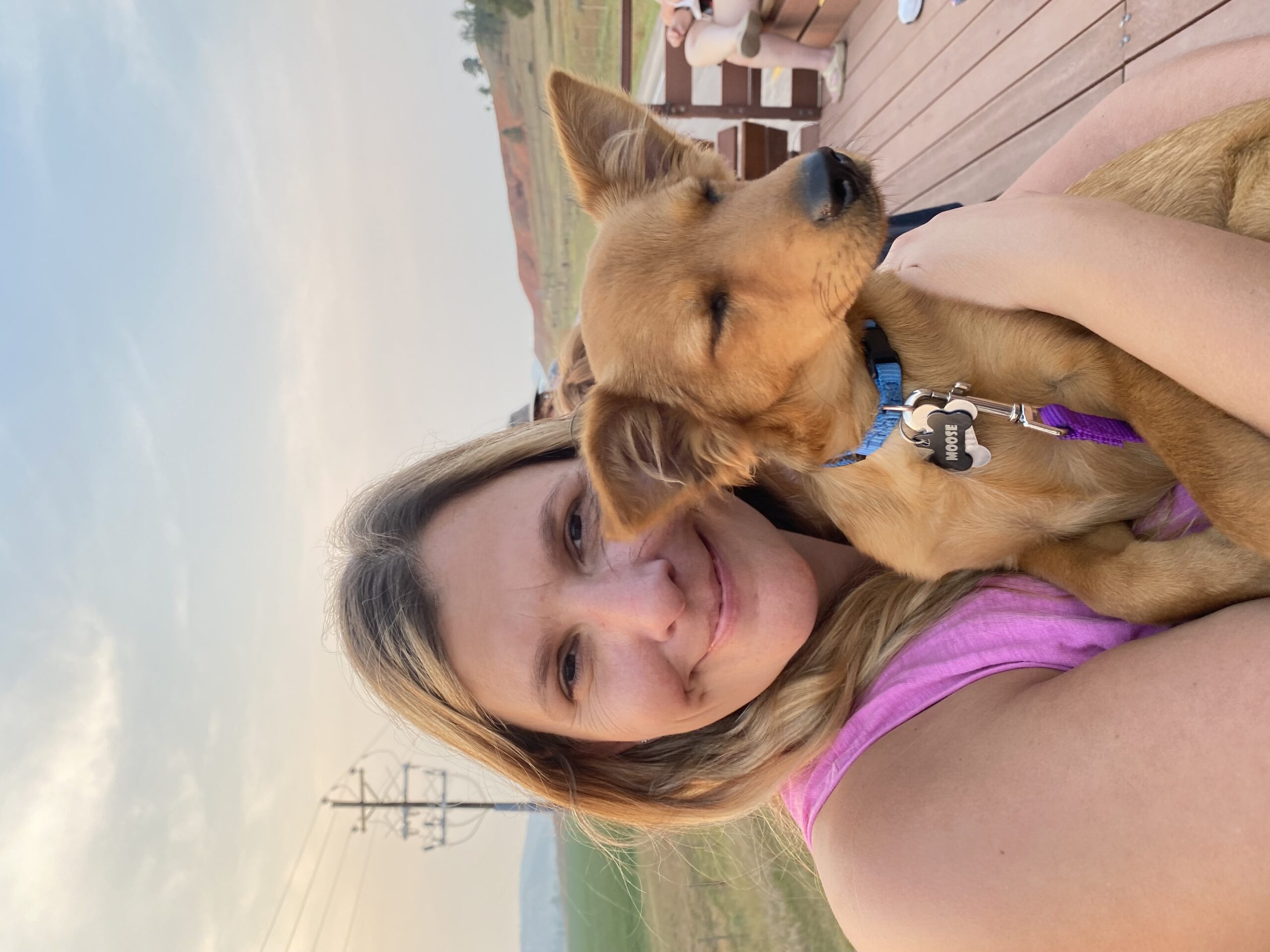 Jenny grew up in Germany. All she ever wanted out of life was to leave and have adventures. Jenny always traveled as much as the budget would allow, and when she met her husband traveling became a full-time thing. You can follow Jenny on her blog and Facebook.