Spain is widely known for flamenco, night life, and big cities such as Madrid and Barcelona. But did you know that there are great hiking spots in Spain? The country is full of mountains, waterfalls, and other unique landscapes. The best part is, many of these places are easily accessible from a larger city! Here are 10 highly recommended places for hiking in Spain.
10 Great Hiking Spots in Spain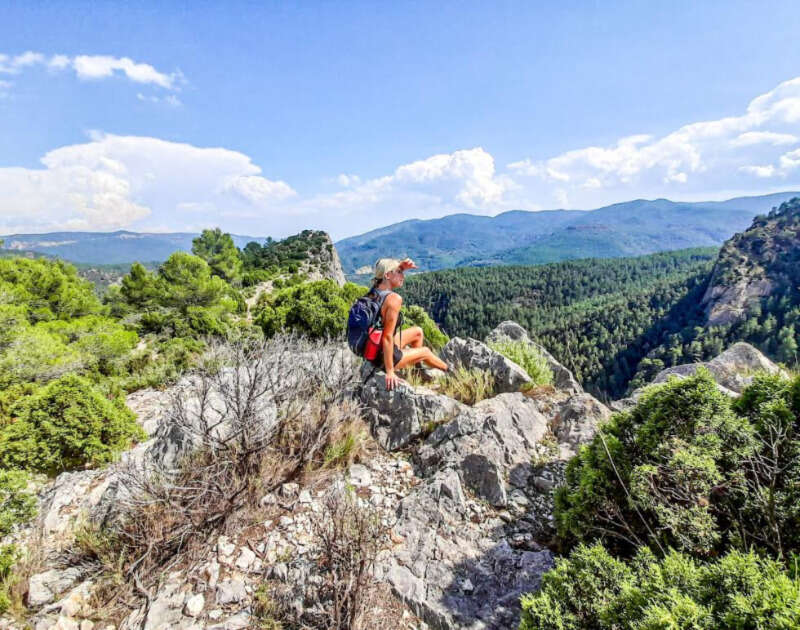 Many of these hiking spots are around the province of Valencia, because this is where I live and do most of my hiking. There are many other great places to hike all over the country!
Montanejos
Montanejos is a mountain region in the Valencia province which is great for hiking and climbing. One of the most popular trails is Sendero los Estrechos de Montanejos, which is approximately 5 miles long. You will see mountain views as well as a dam where water sprays almost completely horizontal! If you would like to extend your hike, Montanejos a Pista de Morron is a slightly longer trail, with about double the altitude gain. After hiking, the Montanejos Hot Springs are a great way to relax. They also have a stand with food and drinks.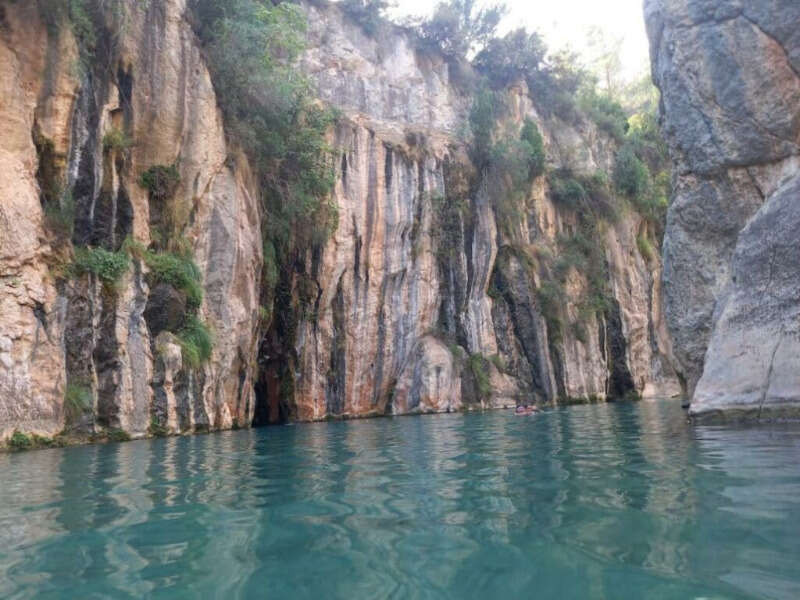 Picos de Europa
The Picos de Europa National Park spreads across the provinces of Asturias, Cantabria and Castile and León. This massive national park boasts a number of great trails, but it is important to plan ahead of time as they are not all close together. One of the most popular trails is the Cares Trail, which is 13.3 miles long and can be started from the towns of Caín or Poncebos. Another popular trail is Los Puertos de Áliva, which is 17.8 miles long and begins near Camaleño, Cantabria. The fun thing about this route is it begins with a ride up to the top of a peak in a cable car! 
Montgo Mountain
Montgo Mountain is a relatively short trail (4.8 miles) near Denia in the province of Alicante, but it is 4.8 miles straight up! Although camping is not allowed at the top, it is a great place to sleep totally under the stars. There is a stunning view of both the sunset and the sunrise, with some informal stone shelters to lay out your sleeping bags. On a clear day, you are able to see the island of Ibiza from the top as well!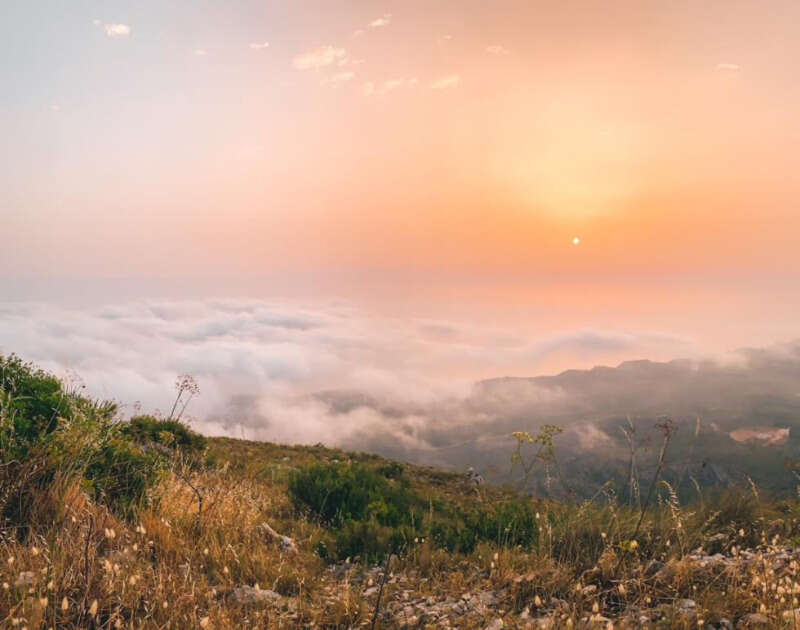 Peñon de Ifach
Peñon de Ifach is considered to be an easy and well-populated trail, but hiking shoes and athletic clothes are still highly recommended! This 2.7 mile long loop is located in the province of Alicante, near the town of Calpe. The views of the water and the town from the top are absolutely Instagram-worthy!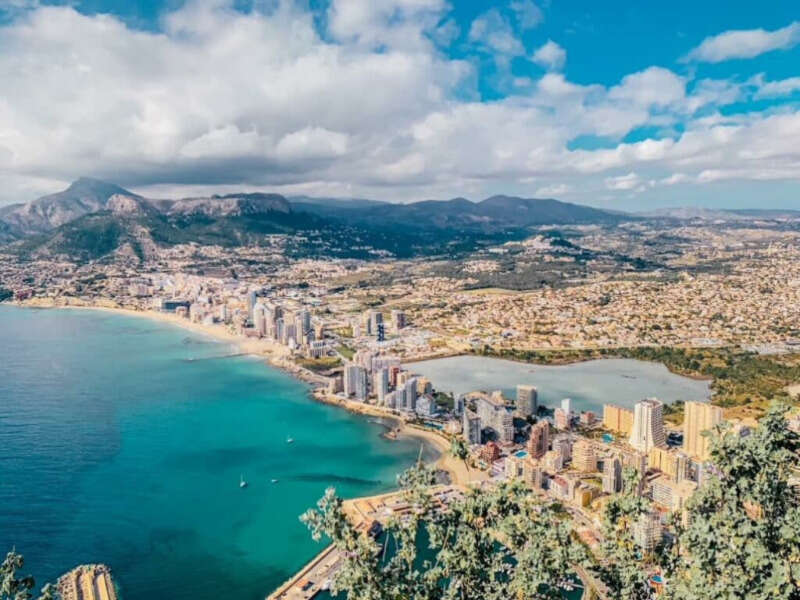 Castillo de Chirel
Europe has many old castles to visit, but how many do you get to see without the crowds and souvenir shops all around? Castillo de Chirel in the province of Valencia is one of my favorite trails, where you get a beautiful view of the castle with a lake backdrop as well as the opportunity to go inside the abandoned castle and look around. 
Fredes
Fredes is a very unique town and trail in the province of Castellón. This hike has stunning mountain views that are worth the steep uphill climb! While this is one of the more popular trails, you can find others in the area, too.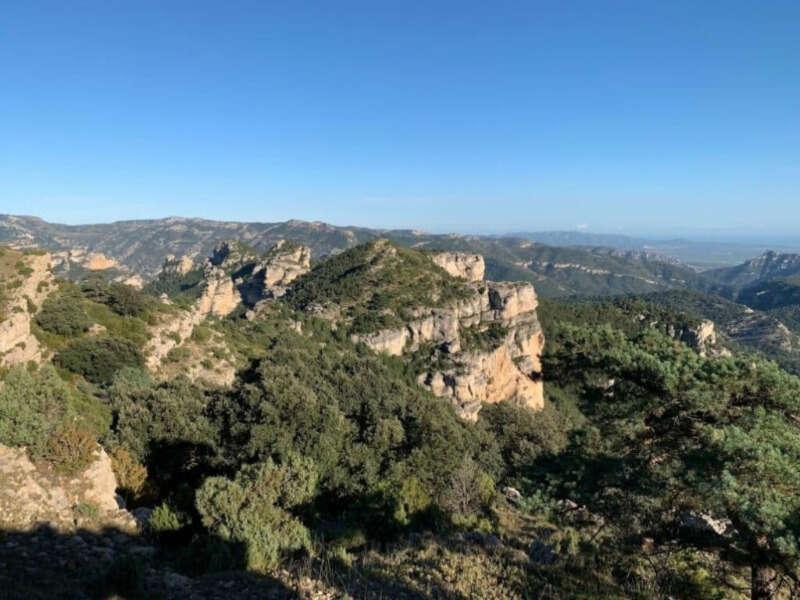 Cliffs of Moraira
Moraira is a beautiful beach town, and Ruta de Acantilados is a great place to hike and also take some stunning pictures! If you are looking to stay in this town for a few days, I highly recommend Dreamsea Mediterranean, a glampsite where you can stay over or simply make a lunch reservation and enjoy the pool after the hike.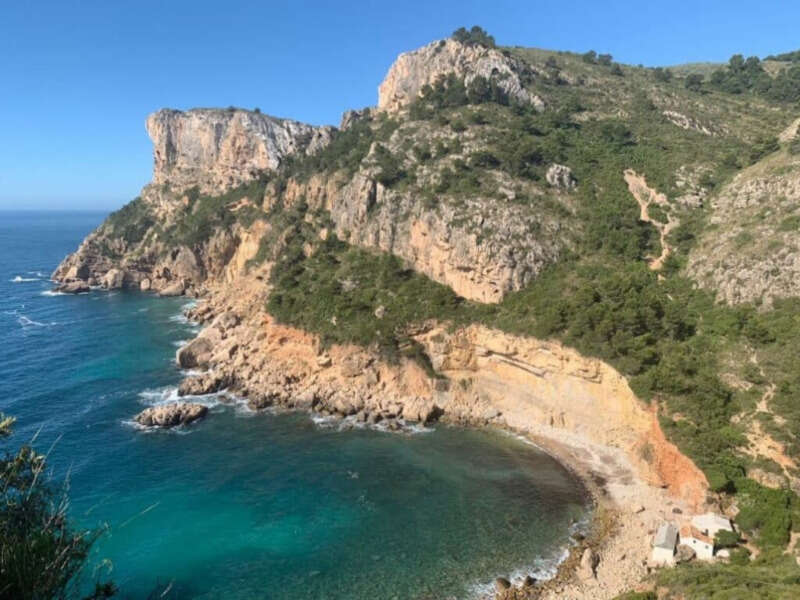 Castelvispal
Castelvispal is a town with less than 10 residents in the province of Aragón. This 10.2 mile loop includes lots of lush forest views, and if you're lucky, you'll find the hidden waterfalls along the way. The scenery reminds me more of Central America than Spain!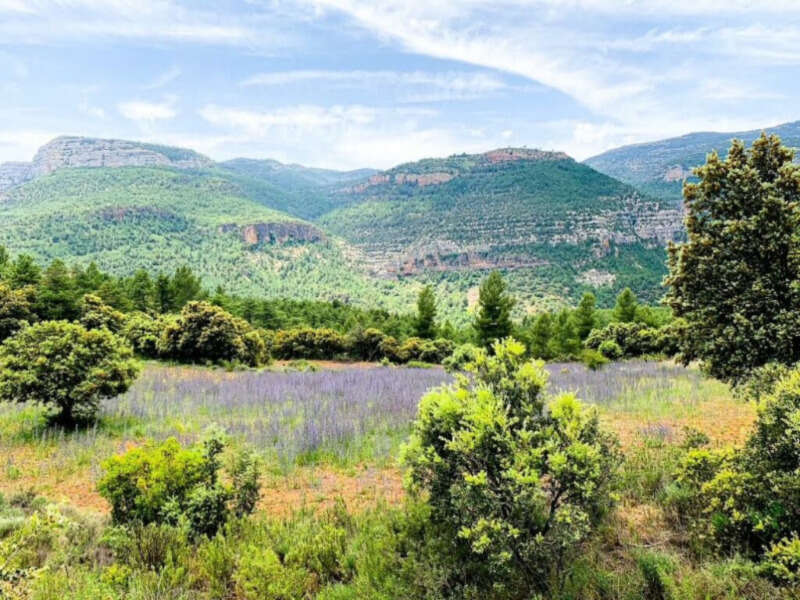 El Castillo de Xátiva
The Circular Castillo de Xátiva route is a perfect mix of history and hiking. Be sure to check the hours of the castle so that you can walk through, and not have to go back the way you came! While the trail is not totally marked, you can keep an eye out for the spray painted signs to help guide the way.
Valdelinares
Valdelinares is a great place to hike if you like seeing a variety of landscapes. It is supposedly the town with the highest altitude in Spain, which has its own Ayuntamiento, or town government building. This11.4 mile trail has plains, hills, forests and lots of opportunities to see a variety of animals. At the end of the hike, which is out and back, you can stop at one of the cafeterias for a refreshment.
Alexis is a Special Education and English Language teacher from Upstate New York. She is currently living and teaching in Valencia, Spain. In her free time, Alexis loves to read, hike, dance, swap postcards and explore new places both near and far. She also loves anything to do with sloths!