Christmas celebrations are the greatest. But having a snowy white Christmas is even greater. Nothing beats the view of seeing the outdoors covered in a beautiful mantle of the purest white snow. Watching the flurry snow fall from the sky, like a gift from the universe! And if you live in a place where you don't get snow during the holidays, or even no snow at all – then you might be dreaming of a white Christmas vacation! If you're thinking of travelling to witness one of the greatest phenomenon the earth, then I've compiled a list of the best places to spend your Yuletides.
This post contains affiliate links. This means we make a small commission at no cost to you if you click through and make a purchase. All prices listed are accurate at time of publication. 
Top 10 Places To Spend A Snowy White Christmas
Best White Christmas Destinations In USA
New York, USA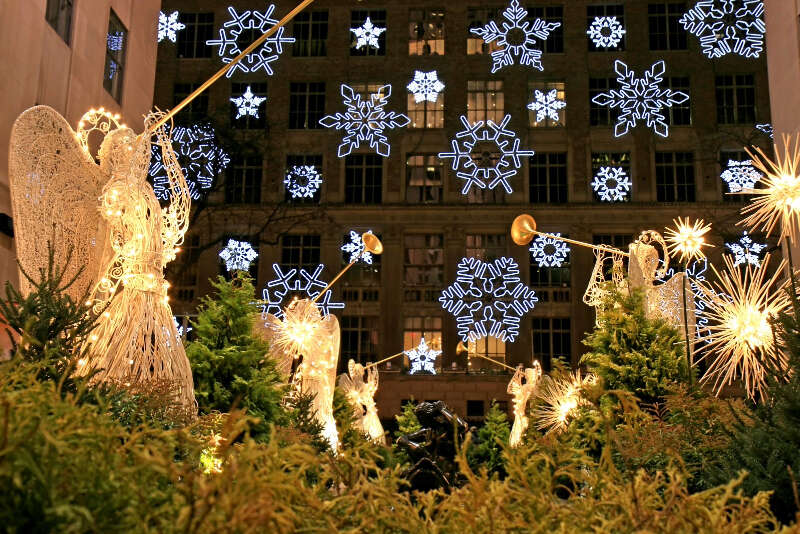 Ahhh, New York. You've probably heard of this one. While the US has many incredible destinations for a white Christmas vacation, such as Lake Tahoe, California, or Whitefish, Montana, the Big Apple is special. And rightly so! It's famous for a reason. The Big Apple is the place where you want to ring in Christmas time. The holiday attractions transform the skyscrapers and city sights into a twinkling landscape. The famous Rockefeller Christmas Tree can, of course, be found here. The streets are filled with jaw-dropping decorations. And if you pop into Macy's, you can visit Santaland and tell Santa all your deepest secrets! Okay, maybe not secrets, just your Christmas wishes!
While roaming around the city, you will want to take a stroll at 5th avenue to view storefronts festooned with holiday decor. These ornate displays attract visitors from all over the world. Walking alone can take you hours, much more if you stop to shop! After that, head over to the New York City Ballet's The Nutcracker to watch this iconic show. You should not miss ice skating in Central Park which is a beloved tradition. Afterwards, head out to dinner. New York has no shortage of amazing places to try new foods or indulge in favorite staples, but to get a perfect meal AND material for your Insta, head to one of these most instagrammable restaurants in New York.
Best White Christmas Destinations In Europe
Are you looking for a white Christmas in Europe? The continent offers many places for the perfect Christmas vacation, such as Tallin, Estonia, Riga, Latvia, or Reykjavik, Iceland. These are the can't miss places for hot chocolate, sleigh rides, and the northern lights!
ZERMATT, SWITZERLAND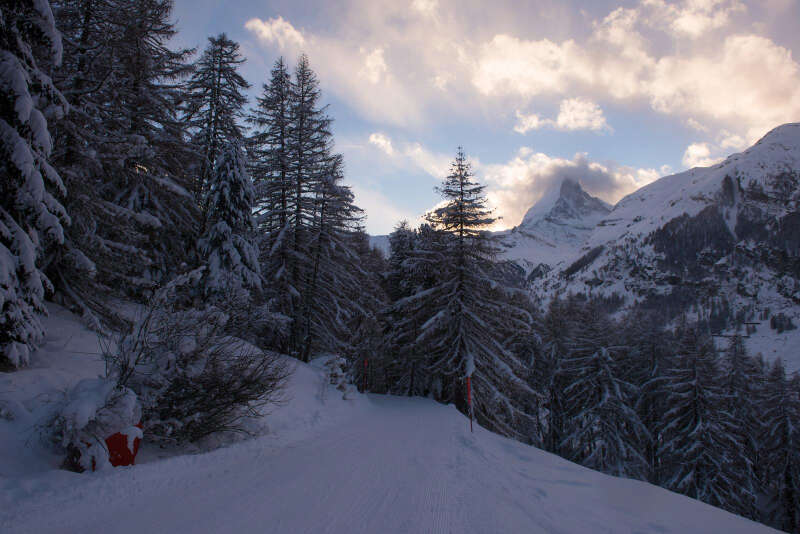 The Yuletide season in Zermatt is whimsical. Some people don't like the chaos the Christmas festivities bring and prefer a quiet and intimate Christmas vacation. Some people just want to bask in the beauty of a snowy white Christmas. Zermatt in Switzerland is the perfect spot to spend Christmas with just your immediate family. You can enjoy various snow and ice activities in a winter white landscape. Being in Zermatt during the holidays is like being in a fairytale snow-covered elf village!
Here, you'll be able to enjoy skiing at 10,000 feet in the Alps. You thought skiing in Switzerland is great? Wait until you've tried skiing at Christmas! It's the best! Whether you ski or not, you'll ride the electric trains that bring people up the mountains. You'll pass by snow-covered evergreen trees and over stone bridges to reach a mountain landscape with unparalleled views of the Swiss and Italian Alps. It's very cold here, and if you're going to be outdoors for the sports or activities, your face is exposed. Score yourself a multifunctional fabric for your face to keep you warm and comfortable.
GLASGOW, SCOTLAND
The holiday season in Glasgow is extraordinary. Sure, the streets are filled with Christmas lights, there are Santas and elves everywhere, but the events during the Christmas season are unlike anywhere in the world! While the snow is covering the streets outside, you'll want to visit the IRN-BRU Carnival, which is the largest indoor funfair! You can escape the cold for a few hours and enjoy rides, games, arcade and win prizes while you tuck into delicious Scottish food and sip hot chocolate!
And when you're ready to dive into the cold snow outside again, head over to the Christmas Markets and stock up on local delicacies and trinkets for your friends and family. After Christmas, don't miss out on Hogmanay! It is the Scots word for the last day of the old year and is synonymous with the celebration of the New Year the Scottish way. Its origins reach back to the celebration of the winter solstice among the Vikings with wild parties in late December. Great Scott!
SALZBURG, AUSTRIA
Christmas in Salzburg is romantic. With the snow-capped mountains and the cold, icy air you'll breathe in, it's extremely peaceful and comforting. Perhaps you'll want to take a full day trip to the Alps and enjoy a horse-drawn sleigh ride through the glorious snowy white Christmas mountains. While on the ride, bask in the atmosphere and the views. You won't see something this beautiful and exemplary anywhere else.
Witness an array of eerily captivating folk traditions and music. Enthrall yourself with Salzburg Advent Singing that truly welcomes the spirit of Christmas. One of the music best sung is the 'Silent Night' which was born in Salzburg, the City of Music. Oh, don't be scared if you see a Krampus statue somewhere. According to Austria's deep-rooted folklore, Krampus and Perchten once roamed the streets of Salzburg to look for naughty kids. So, they're pretty big 'round here!
OSLO, NORWAY
Spending Christmas in Oslo is peaceful. It's much quieter than regular seasons, especially for tourists, which is quite different from other countries! But you can take advantage of this situation. Enjoy the many sites of interest, rich cultural scene, and beautiful untouched natural landscape without the crowds of the warmer months. As you can already tell, this time in Oslo is definitely a snowy white Christmas.
Shops close early on Christmas Eve, because the Norwegians consider this to be more important than Christmas Day itself! The presents are given and opened at this time and a massive feast is done on this day also. During the Christmas holidays, almost everything is shut down. So spending the holidays in Oslo really is a time for your family. Spend time with them, ogling at the beauty of Norway, and the charming snowfall by the window in the comfort of your warm home with a cup of cocoa.
LONDON, ENGLAND
Spending a Christmas vacation in London is magical. Snow in England normally arrives later in the winter – around January to February. So, Christmas has usually left by the time of first snowfall. But, on the off chance that snow does come during Christmas, it transforms the city into a winter wonderland. At first glance, it really looks like the Gods designed it to be the perfect Christmas destination. The fluffy white snow, charming shops, endless lights and colours, there's no better way to get into the holiday spirit!
But in England there's always a chance of rain! If it starts pouring, the ground will start getting slippery. Make sure you wear a non-slippery pair of boots so you can maximise your time outdoors! When in London, visit the Hyde Park Winter Wonderland which is the largest annual Christmas event. From thrilling fairground rides, ice skating, musical events, to magical performances – you really can experience it all. Don't forget to sip on mulled wine while you enjoy the activities!
LAPLAND, FINLAND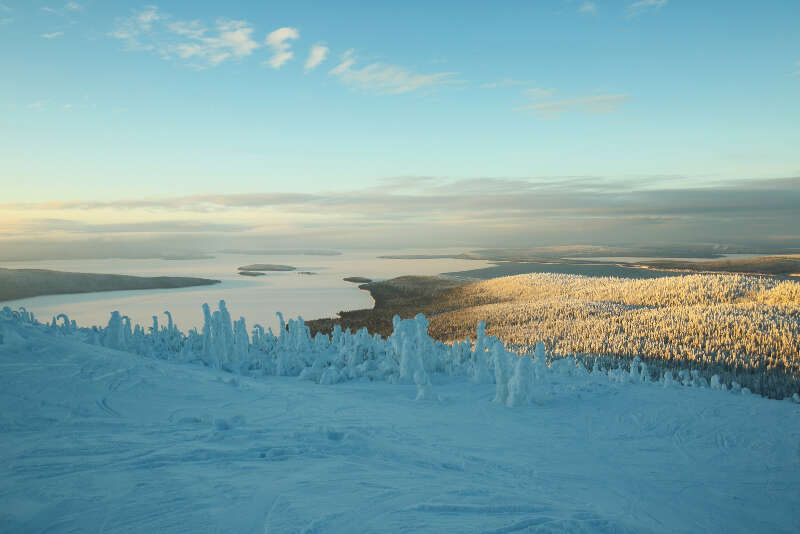 Santa's hometown itself! If you didn't know yet, Santa – the one and only Father of Christmas – hails from Finland. You can definitely meet him in Lapland. His home is in the Arctic Circle. Visit him during the Christmas period, enjoy a private chat and revel in the enchanted atmosphere. His furry friends are there, too. Yes, a real reindeer! Keep an eye out for the one with the red nose! You might even spot some of his helper elves.
Spending Christmas in Lapland is a sure-shot way of having a snowy white Christmas. You're guaranteed to make family memories that will last for a lifetime. Driving snowmobiles down frozen rivers, riding a reindeer sleigh through snow-capped forests, and mushing a team of husky sleds through crunched paths of pristine snow are all part of the fun! And you can imagine, Finland is a picture perfect snowy landscape so take lots and lots of pictures! If you are lucky, you will even get to see the northern lights!
Other White Christmas Vacation Destinations
This amazing planet offers so many incredible destinations for a Christmas vacation, it's hard to pick the best ones. These are favorites from around the world.
QUEBEC CITY, CANADA
Christmas time in Quebec is simply enchanting. While it's a no-brainer that Canada as a whole boasts freezing temperatures with their regular snows, Christmas is like no other in Quebec! By November, Old Quebec is transformed into a real Christmas village. Just like the ones in the movies! You are guaranteed to marvel at the glittering lights, beautiful decorations, snow-capped Christmas trees, and of course heaps and heaps of snow!
Quebec is truly one of the very few places where the more snow, the better it is! There is no prettier scene than to have a stroll down Petit Champlain District on Christmas mornings. I recommend wearing a special insulated jacket that will provide you warmth while staying lightweight and low-bulk. When you're warm enough, shop for presents in the narrow streets filled with Christmas decorations and have a warm meal in one of the many restaurants.
ST. PETERSBURG, RUSSIA
Russia is cold. That is a fact everyone knows! But Christmas time in St. Petersburg is legendary. The steaming banyas, frozen canals, the sound of chinking glasses of vodka, and snow-dusted domes together with the ringing of church bells, you'll dream of spending the Yuletides here. Ice-skating is a favoured Christmas activity in St. Petersburg. Head over to Krestovsky Island for the best ice-skating experience. It's close to the nearby reindeer farm, which allows feeding and petting of the animals. Perfect for youngsters and the young at heart!
Make sure to visit the annual International Winter Festival while on your Christmas vacation. Every year, St. Petersburg showcases an array of culture from around the world and features notable people from history like Shakespeare, Tchaikovsky, and Sibelius. The weather in St. Petersburg can be dangerously freezing, so make sure to wrap your hands and fingers with a pair of fleece coat gloves so that your hands stay warm and cosy all day.
NISEKO, JAPAN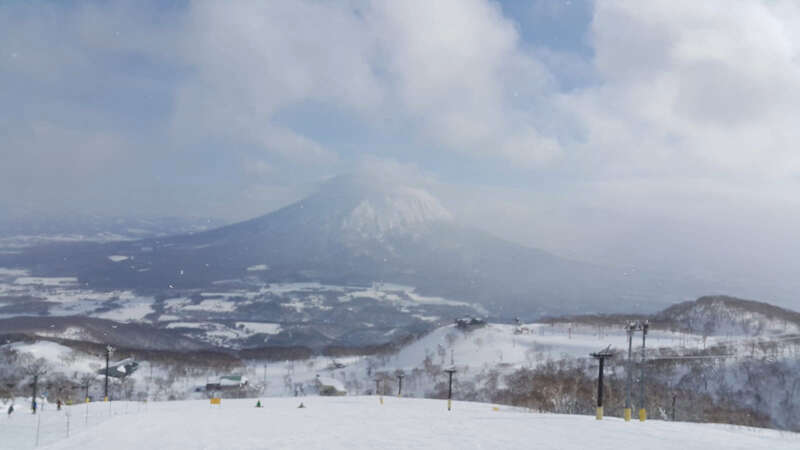 When people hear "White Christmas", people always think of white Christmas in Europe or North America. Japan tends to get overlooked. But it's geographical location means it gets snow during winter, and it's one of the best places to spend the Christmas holidays! Christmas is celebrated differently in Japan because it is not such a major event in this country. However, Niseko, with its snow and skiing activities, has become more and more famous for people who want to celebrate a traditional snowy white Christmas. The main event, of course, is skiing! Japan's best loved ski resort is found in Niseko. There are local hotels nearby, and you'll even find Santa Clause in one of the hotels for a meet and greet!
And if you're not into skiing, you can definitely go out and play in the snow. A little bit of snow fighting with the family never hurt anybody! Just don't forget to wear a breathable and waterproof pair of gloves to keep your hands warm and dry when you throw your snowballs. You can spot Santa handing out candies and posing for photos, which is a much loved activity. Head over to the Hilton Niseko Village and join in on the fun gingerbread house making where you get to see Santa's reindeers.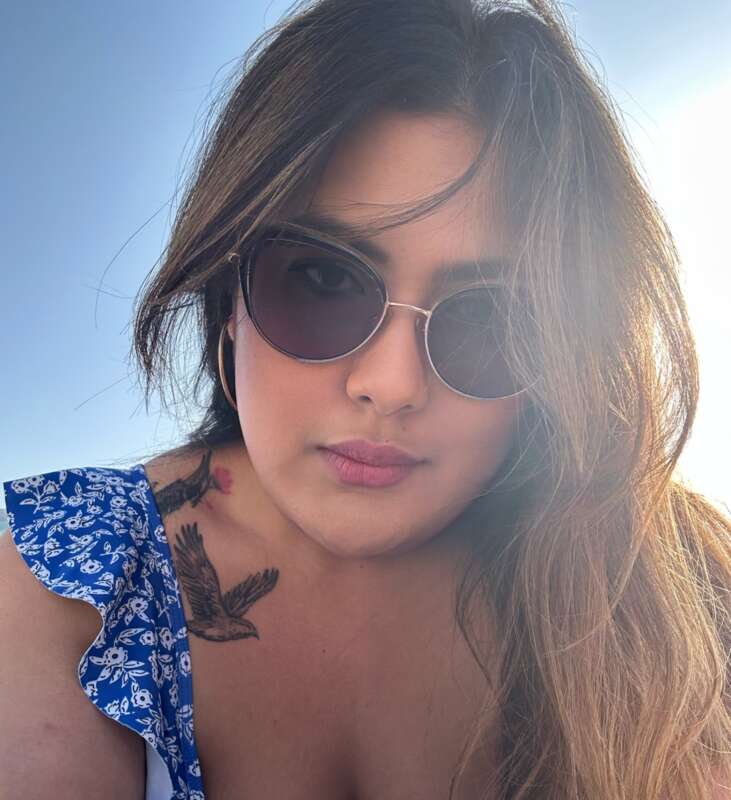 Rachel is an intrepid world traveller, lifestyle connoisseuse, and Girls Who Travel's resident beauty advisor. She is a lover of the ocean, flowers, movies, journalism, and has a penchant for medium-sized tattoos. When she is not busy with life, she writes stories of her globetrots as well as tips & tricks on how to make the best out of travelling.