North Macedonia is one of the most scenic Balkan countries. Nestled in between Bulgaria to the north, Albania to the west, and Greece to the south, this tiny mountainous country has a lot to offer for all travellers. Navigating North Macedonia is not daunting at all – from its historic towns, the odd capital of Skopje, to the snowy slopes of Mavrovo, down to the calm reflective waters of Lake Ohrid, Macedonia has something for everyone.
North Macedonia – A Fascinating Experience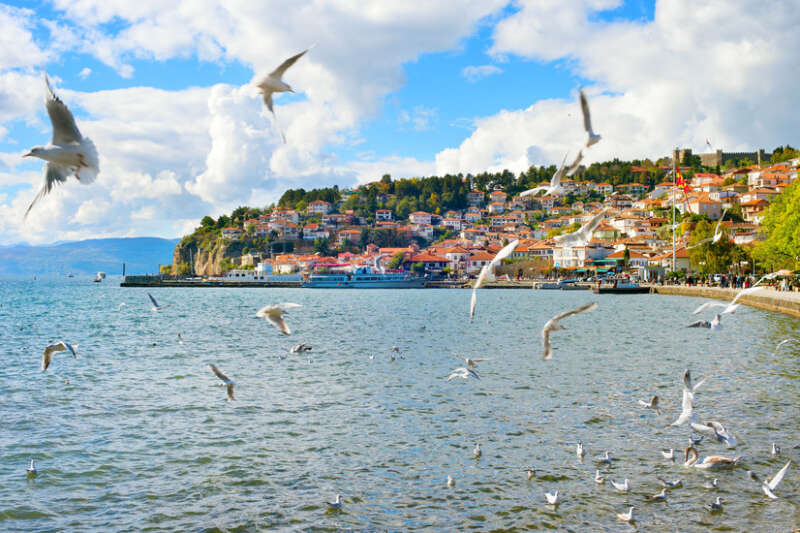 North Macedonia is barely touched. Unlike its neighbours, the nation is seemingly fresh out of the womb, crowd-free, and ad interim very affordable. The small country is mostly overlooked by travellers. However, it is a safe country despite its tumultuous past. From experience, North Macedonia is safe for solo female travellers. The only issue you'll ever come across is that most, if not all, signs are in the Cyrillic alphabet. Aside from that, navigating North Macedonia is a walk in the park. Locals are warm and welcoming. Ask a question and you get an answer. Some will even go out of their way to show you around or point you in the right direction. If you wander off from the mainstream places like Skopje and Ohrid, you will bump into locals rather than tourists.
Skopje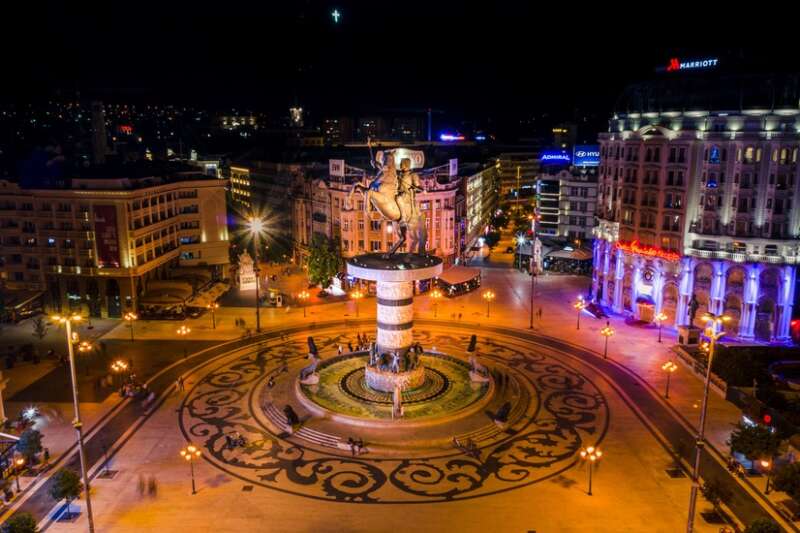 The capital city of North Macedonia is a quirky one – it certainly piqued my interest. Recent government development has seen millions of Euros poured into the city, creating a sort of nationalistic nirvana of ostentatious buildings, a myriad of statues, and ornamented fountains. From the government's grandiose scheme in 2014, old Ottoman and Byzantine establishments that peaks into its pre-communist history, buzzing nightclubs, bars, pubs now sit alongside the historical infrastructures it boasts.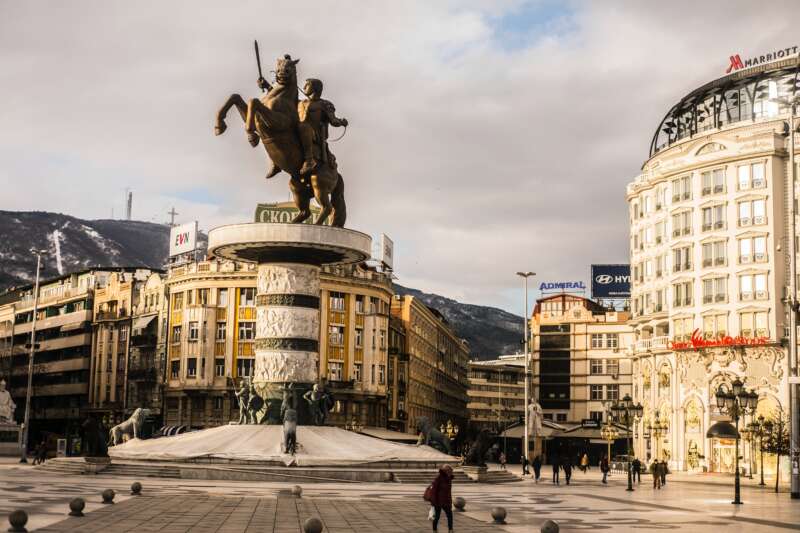 Skopje is not big – therefore one day is enough to visit the churches, which are all worth seeing, museums, and the biggest bazaar in the Balkans. There isn't much to see architectural-wise that was built prior to the ambitious reconstruction and beautification of the city. This is because the city has been destroyed and demolished multiple times by earthquakes. Skopje is ultimately divided into two sections by the Vardar River. On the South Bank, the new buildings and modernised establishments can be found. On the North Bank lies the old town Carsija and the many old buildings that survived the earthquakes.
Statues are a massive thing in North Macedonia. It seemed like everywhere I looked, there was one. The nation's favourite though would be the massive The Alexander the Great statue in Plastad Makedonija. It's eye-catching – impossible to miss. There is also the pretty Civic Museum with even more statues.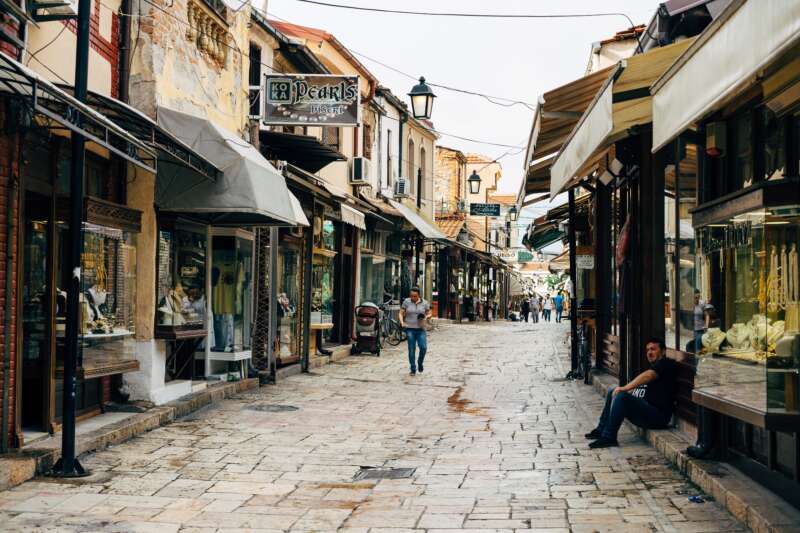 In the old town, you'll find the bazaar. Here, one can walk endlessly with no particular destination in mind. Just like in Marrakech or Istanbul, the bazaar is filled with many shops that sell jewellery, handmade fabrics, food, and souvenirs. And a personal favourite would be the Orthodox Church of Saint Clement colloquially known as Soborna Crkva. The architecture is gorgeous!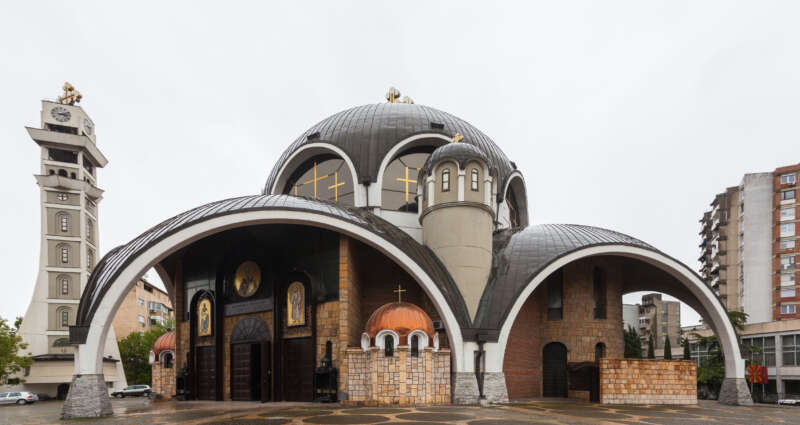 Mother Teresa
Many don't know that Mother Teresa, a Catholic saint and Nobel Peace Prize laureate, was actually born in Skopje. She lived in North Macedonia from 1910-1928. Tourists can visit the Memorial House of Mother Teresa. The memorial house was built in honour of and as a dedication to the late Catholic nun. The house can be found in Macedonia Street in the Centar municipality, on the very location of the once Sacred Heart of Jesus Roman Catholic Church, where Mother Teresa was baptised.
Mavrovo
To get more off the beaten path and for an outdoors adventure, Mavrovo is the perfect destination throughout the year. It is a prominent location where many Macedonians build their weekend houses. Scenic and diverse in terrain, with an astonishingly wide spectrum of activities to satisfy every taste, Mavrovo offers quite the sensory overload. As such, no doubt, it is the icing on the cake called the Macedonian outdoor experience.
During spring and summer, you can do activities such as biking, horseback riding, and hiking amongst gorges, waterfalls, lakes and glaciers. You may even spot a mountain shepherd on your route and, if you're really lucky, a lynx, although these are very rare.
And the most awaited time of the year in these parts is winter, where you can go skiing or partake in other snow activities.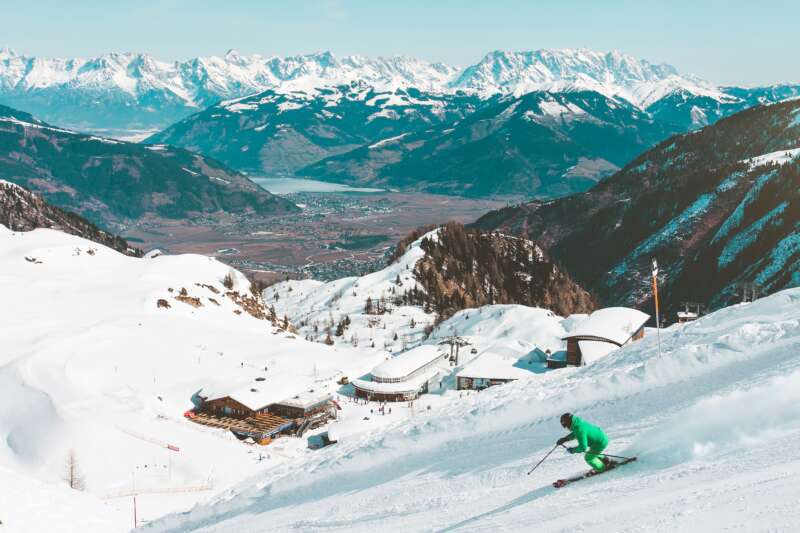 There is also a national park located here that is an alpine idyll – Macedonian style. Here, you'll find canyons, lakes, forests, and green pastures. It is also home to North Macedonia's highest peak called the Mount Korab, standing at 2764 meters.
Lake Ohrid
Lake Ohrid is one of the oldest lakes in Europe and is said to be around three million years old.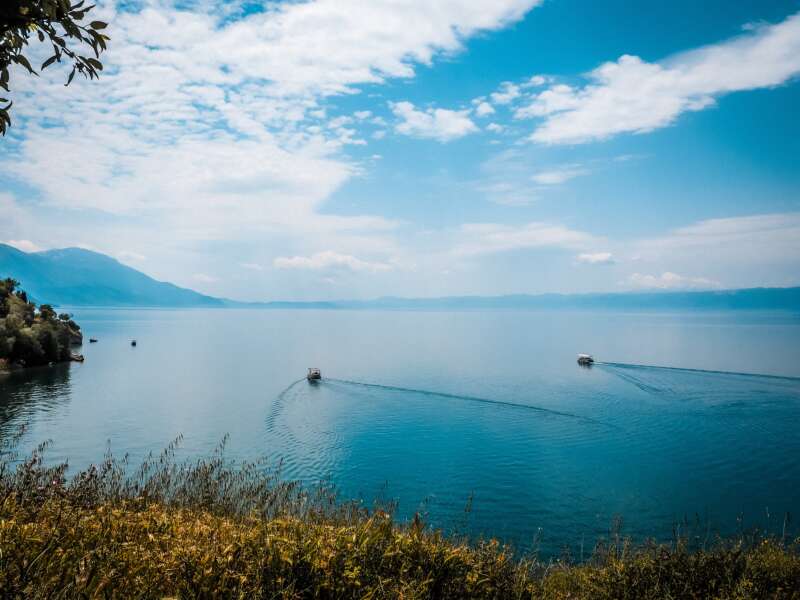 Without a doubt one of the most visually striking places you will ever see, Lake Ohrid and the town of Ohrid itself, are Macedonia's crowning jewels. For travellers, it's one of the best places to visit in all of Europe. There are tons of hostels, hotels and B&Bs set in 500-year-old homes that climb up the hill in the Ottoman style town, many with breathtaking views over the lake.
With an area of 358 square kilometres, it appears to be more like a sea than a lake. Both the lake and the city are UNESCO sites. Although the water is calm and placid, the town of Ohrid is surrounded by a bravado of activities alongside restaurants, shops, and endless churches due to its position as a Christian centre. There was once a church for every day of the week here which coined the 'Legend of 355 Churches'. In modern times, however, the most popular ones are Saint John and Saint Sofia where you can find people singing as well as attending classical performances.
A Fascinating Surprise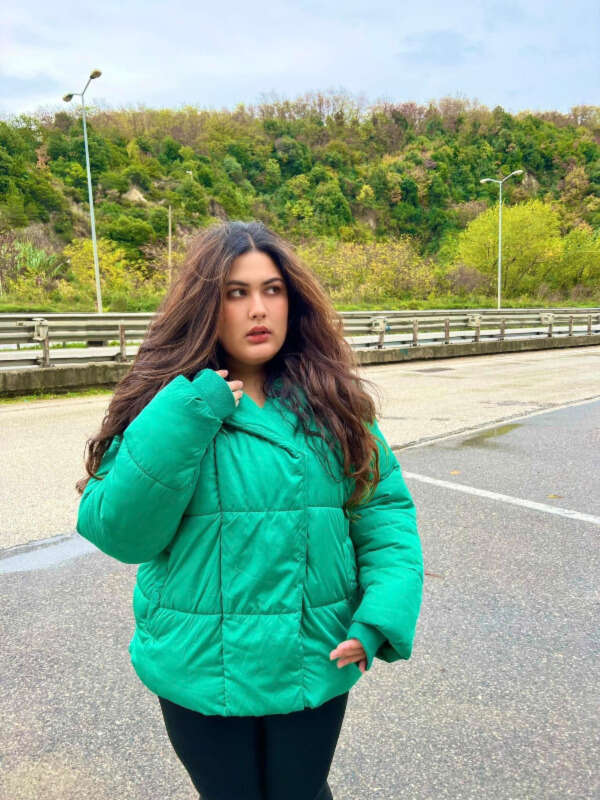 Overall, North Macedonia, which I call the hidden gem of the Balkans, is absolutely worth visiting. North Macedonia has something special to offer everyone; from adventure seekers looking for outdoor adventure and cultural exploration, to those looking to soak up the region's rich history and culture.
North Macedonia, intersected between the East and West and Christianity and Islam, has long been a melting pot of civilisations. While North Macedonia has many notable similarities to both Greece and Turkey, this emerging Baltic destination retains an unrivalled level of authenticity.
It is an incredible place for those who crave adventure that is off the beaten path and less visited by tourists.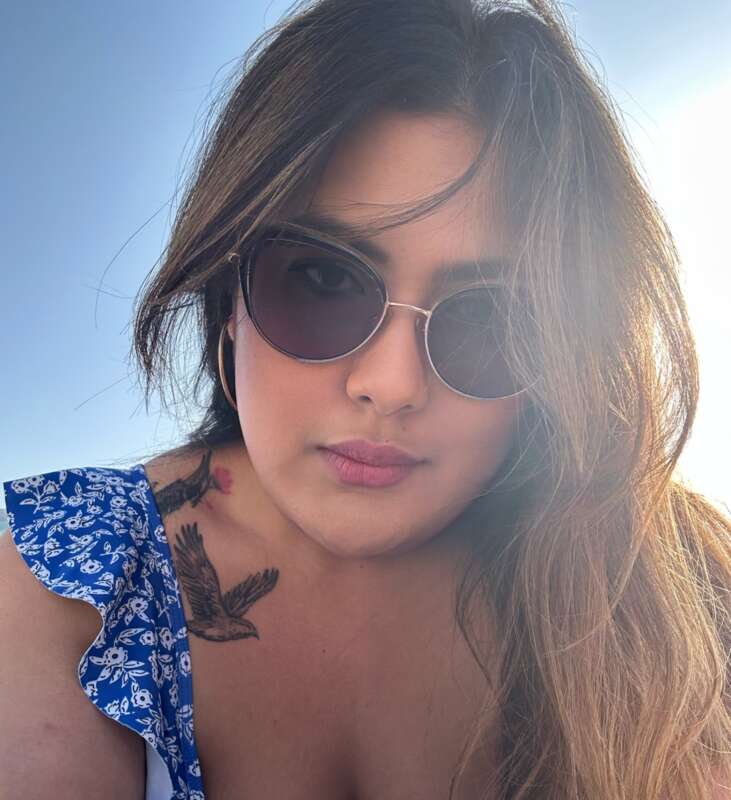 Rachel is an intrepid world traveller, lifestyle connoisseuse, and Girls Who Travel's resident beauty advisor. She is a lover of the ocean, flowers, movies, journalism, and has a penchant for medium-sized tattoos. When she is not busy with life, she writes stories of her globetrots as well as tips & tricks on how to make the best out of travelling.