In some cases you would need weeks to fully explore a single city. While there is tons to see in Copenhagen, Denmark, any traveler can easily experience all of the highlights in about three days. I visited Copenhagen during the month of December and feel like I got the most out of my time there. Here are my recommendations for maximizing a short trip to Copenhagen.
This post contains affiliate links. This means we make a small commission at no cost to you if you click through and make a purchase. All prices listed are accurate at time of publication.
3 Days In Copenhagen
Day 1: Explore Copenhagen's most famous sights
Like any city, Copenhagen is home to many famous landmarks and sights. Even in the winter, the city is very walkable. I walked to each and every one of these sights with no issues. Please note that many of Copenhagen's streets and sidewalks are made up of very uneven cobblestone, so sturdy footwear is a must.
Nyhavn – Perhaps one of the most well-known stops for any traveler is Nyhavn. This row of colorful buildings right along the canal is the go-to image for many postcards and pictures of Copenhagen. Make sure to allow ample time to leisurely stroll up and down the canal and stop in any shops or restaurants that suit your fancy.
The Hans Christian Andersen Experience – Fans of The Little Mermaid will recognize this name. Hans Christian Andersen was the author of the famous story turned Disney phenomenon, as well as countless other fairy tales. Born in Odense, he moved to Copenhagen as an adult to pursue a career in acting. By walking through the brief exhibit (located within Riply's Believe it or Not), you can immerse yourself in the author's life and illustrious career while in his home city.
Visit one of Copenhagen's many hot dog stands – In a city full of Michelin-star restaurants, you might be surprised to learn that some of the best food can be found in little food trucks and food stands strewn all over Copenhagen. With plenty of different options to choose from (including my personal favorite, a spin on the iconic Icelandic hotdog), everyone in your group is sure to find something for a quick snack as you continue your exploration.
The Little Mermaid – To further recognize Hans Christian Andersen, a small sculpture of the Little Mermaid is on display for all to see. While it is definitely worth checking out, this sculpture is about a two mile walk from Nyhavn and other central areas of Copenhagen. The walk is gentle, easy, and takes you through a park and pretty scenery, so the slight trip out of your way to set eyes on what is known as Copenhagen's most famous attraction is not waste of time.
Amalienborg Palace and Museum – Walk through the main plaza or set foot into the museum to learn everything there is to know about Danish royal history. Stand right in the shadows of the buildings that are the current home to Danish royals such as the Crown Prince and the Queen. If you're lucky, you may even be present to witness the changing of the guard.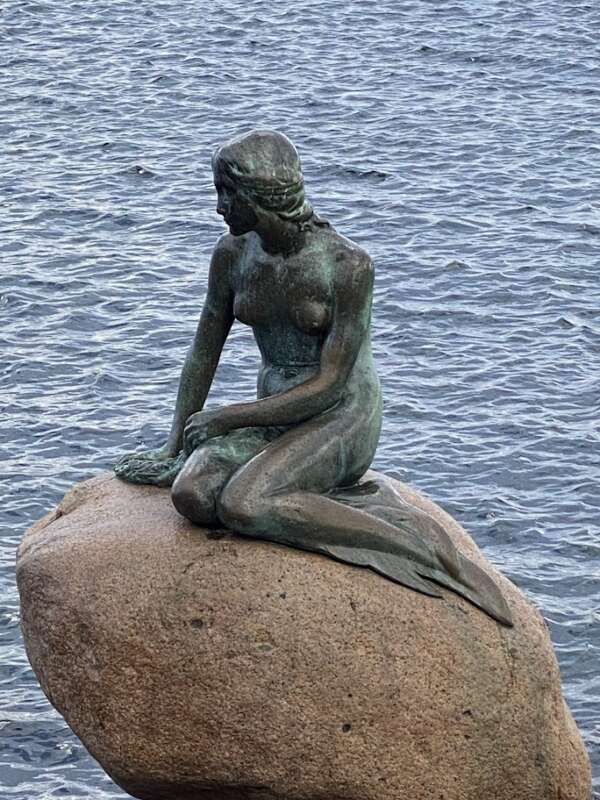 Day 2: Road trip to a nearby city
One advantage of Copenhagen's central location is its proximity to many other cities, many of which are worth a day trip. Day tours to any or all of these places are very easy to find and affordable, taking all of your planning and guesswork out of it!
Helsingor, Denmark – Shakespeare fans will definitely want to consider a trip to Helsingor to see Kronborg Castle, which provided the setting for Shakespeare's Hamlet. After your stroll of the castle grounds, make sure to visit the waterfront just outside the castle to find the M/S Maritime Museum. For some other quick stops during your day, consider visits to St. Olaf's Church and simply get lost in Helsingor's old streets. If you're in the mood for a quick bite, consider stopping at Kulturværftets Culture Centre for a meal. You can also opt to join a walking tour!
Lund, Sweden – If you're in the mood to set foot in two countries in one day, this is very easy to do from Copenhagen via Sweden! Lund is an adorable city with so much to see and do just by walking around. Make sure to take in the views of the Lund Cathedral from both the inside and outside. Other than that, simply walking up and down the narrow streets will present you with dozens of different options from creperies, chocolate shops, souvenir shops, patisseries, designer shops, and so much more. If you want an authentic Swedish meal, I highly recommend ordering the Swedish meatballs from the Hotel Astoria. While you're there, make sure to post for a picture with the "Lund" sign out front.
Malmo, Sweden – If you're looking for a more metropolitan feel, consider heading to Malmo, Sweden's third largest city. A must-see in Malmo is the Turning Torso, an architectural wonder that is currently the tallest building in Scandinavia. If you're in the mood for more architecture, head to Malmo Castle, or make your way to Malmo's town square, Lilla Torg to satisfy all of your shopping needs. Finally, make sure to appreciate the Oresund Bridge as you make your way back to Copenhagen. Or, join a walking tour!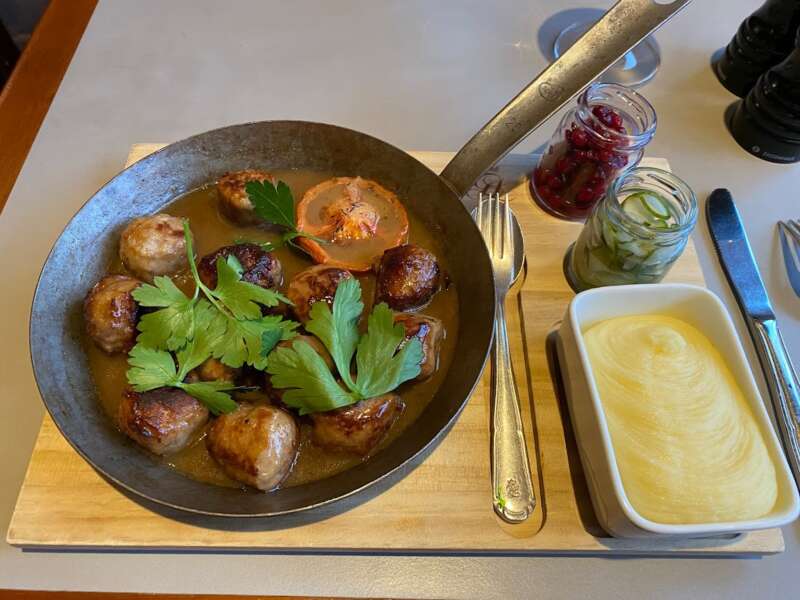 Day 3: Tivoli
You might have noticed that Tivoli, one of Copenhagen's most famous attractions, was left out of the line-up back on day 1. The reasoning for that is simple. Tivoli needs (and deserves) a day all of its own. No matter what your interests are, you are sure to find something you like to do here. From riding amusement park rides (including a roller coaster), to shopping, to playing arcade and casino games, to world class food options, Tivoli truly has something for everyone. You can see why it is easy to spend an entire day here and be left wondering where the time has gone. Make sure to look into special shows and events for your trip to make sure you're maximizing your daily ticket to Tivoli.
There you have it! if you're traveling to Copenhagen with limited time, this itinerary will help you maximize the experience. As an added bonus, Copenhagen has a very sophisticated and robust metro system that is very easy to navigate. All of the sights within Copenhagen mentioned here are easily accessible via the metro. No matter how you choose to spend your time, you are sure to enjoy every second in Copenhagen while experiencing Hygge to the max!
22 states, 8 countries/territories, many more to go!