There's nothing worse than being in a reading slump.
Reading brings us to another place, another time, another universe. We are transported to a world we've never been to or want to go back to again. It's a passion where we lose ourselves. And then the most dreadful thing happens. It steadily creeps over you, slowly and horrifyingly. You are in a reading slump.
When reading is your life, it's hard to be detached from that one thing you love the most: books. We try to pick one up, but it is in vain. You read the words, but you don't feel anything, because suddenly they mean nothing. You miss it, but you can't do anything about it. The book is right next to you, but you can't seem to get the courage to open it anymore.
I've been in this position one too many times before. Luckily, I've been able to do the one trick that always works. The solution? Travelling. There's no greater remedy than having something to look forward to. I picked up a book set in another place and started reading. And It filled me with excitement and anticipation.
I read a book set in medieval Russia, and I was on the next plane to St. Petersburg. Trying to look for that narrow street the author described in chapter four and actually seeing it was exhilarating. Also, breathing in that icy breeze I read about in the book was fantastic. And just like that, I was back in my groove. So, I came back home excited to pick up a new book, looking forward to my next travel.
Here are ten of the best books out there that will encourage you to read again, and inspire you to travel to places you've only just read about.
Sailing Through Byzantium – Istanbul, Turkey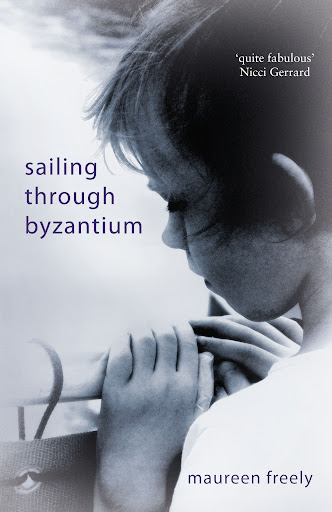 The novel is set at the time of the Cuban missile crisis. The narrator, Mimi, is an ex-patriate, age nine. She lives in Istanbul with no real grasp of what is going on in her city. We see the story through the eyes of a presently fifty-year old Mimi who recounts colourful characters, flamboyant lifestyles, and childish spy games during her childhood years. Maureen Freely's Sailing Through Byzantium is a finely gaged and compellingly perceived story. Maureen writes it from the recollection of a young girl's kaleidoscopic memory. This book is guaranteed to get you out of that reading slump.
Mimi describes Istanbul as a haven of wild parties, coupled with huge Soviet ships passing through and blocking lights from the shore. All these, she observed from the comfort of her own home's windows. To this day, Istanbul remains a lively and vibrant city. Visit the city and follow the paths described in the book. Create your own multicolour memories by attending a party, meeting new friends, and engrossing yourself in the city's way of living.
The Girl Who Dated Herself – Los Angeles, USA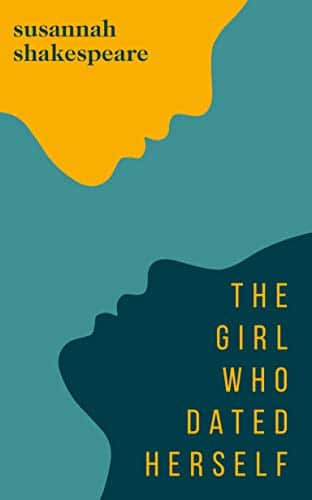 The Girl Who Dated Herself is a memoir by Susannah Shakespeare. Susannah is a British writer in her mid-thirties who is on a quest to find "the one", but to no avail. She has searched up and down, searched high and low. Feeling defeated, she moves to Los Angeles and concludes with a shocking discovery. She might not be able to find her soulmate after all. This memoir is a mixture of self-journey and a love letter to Los Angeles – the City of Angels. So, if you're in a reading slump, the excitement this novel brings will help you climb out of it.
The book talks about the city endlessly and drowns it with praises. The descriptions of the places are so beautiful, you will want to visit it yourself. Susannah illustrates L.A. as a glitzy and glamorous city, filled with stories that will keep you up all night. Journey over to Los Angeles and see the real world behind the shining, shimmering, and glittering world of Beverly Hills and Hollywood. Is it all it's made out to be?
Temple of a Thousand Faces – Krong Siem Reap, Cambodia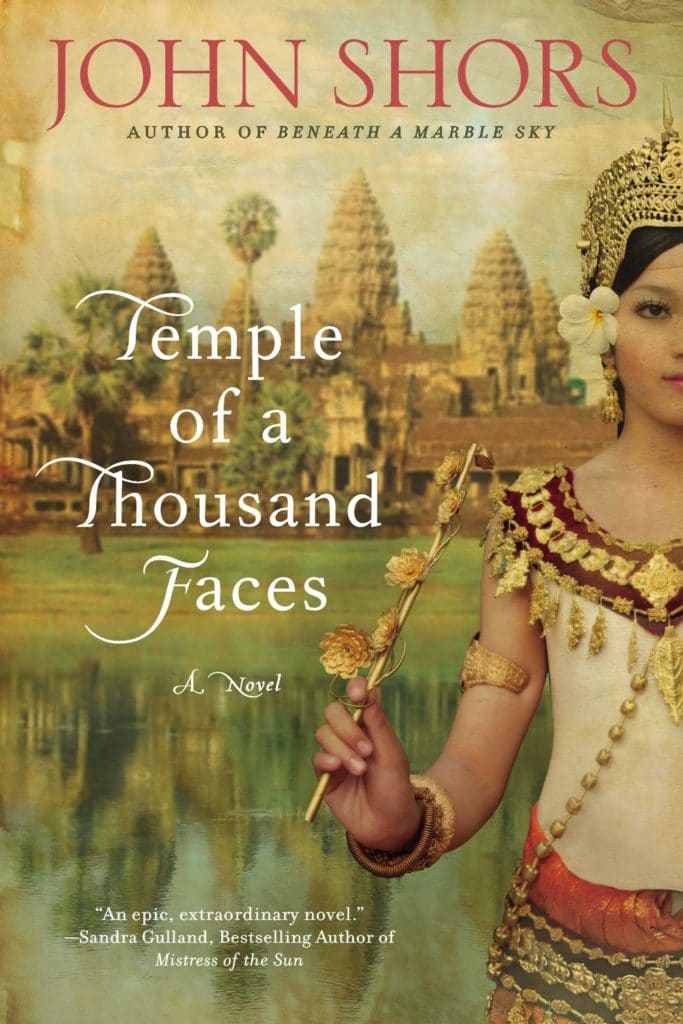 The only non-female written book on my list – Temple of a Thousand Faces – is authored by John Shors. It is worthy to be on this list, because the author beautifully writes about the ancient passion, beauty, and brilliance of the legendary temple Angkor Wat in Cambodia that definitely helped me beat my reading slump. A fictional story set nearly a thousand years ago where an empire is lost, a royal love is tested, and heroism is reborn.
It's inspirational and thought-provoking. In the book, we learn about Prince Jayavar's ordeal in his hometown. There he narrowly escapes death from a conqueror which compells him, alongside his mystical wife Ajadevi, to reclaim their kingdom and amass an army. This is a story about the poor gaining courage to fight against oppressors, a story about a beautiful bride who becomes a prize of war, and an ambitious warrior whose allegiance is torn.
John Shors is an avid traveller, and this book exhibits his love for Siem Reap in Cambodia. He vividly describes the city's girth and warmth. His words illustrates the unique natural attractions in this ancient version of Siem Reap – from breathtaking temples, expansive lakes, verdant mountains, and much more. All of which are available to see when you travel there.
During your travel to Siem Reap, visit the millennium-old temple ruins of the Khmer Empire and relive the story from John's book. Nothing beats the power of imagination being brought to life. I would also like to stress that with every purchase of this book, the author donates a portion of his profits to a local hospital for children in Cambodia. Crawl out of your reading slump and also help John donate to those in need.
The Winter House – The Highlands, Scotland
Marnie has a settled for a life working in a London puppet museum when she gets a phone call telling her that a once-loved friend is dying. She leaves her life behind and sets off for an isolated cottage in the Scottish Highlands. An exciting, reminiscent, and thrilling novel – that's The Winter House by Nicci Gerrard.
It's a story about old friends that makes you nostalgic about your younger years. It makes you misty-eyed and yes, a tad melancholic. This is a must-read book, filled with themes that we all can relate to. While it is a sombre story, it's also bombarded with resiliency and never-ending hope – this book truly helped me beat my reading slump.
Perhaps, my favourite part of all is when Nicci vividly and accurately narrates the beauty of my favourite country: Scotland. And not just Scotland, the Scottish Highlands. She describes wintry, icy Scottish weather that makes me feel calm. You can almost feel the freezing temperatures of the Scottish landscape. The mountains in the book call to its readers. It is brilliantly written. Visit the lochs, peaks, and castles. Make sure to keep an eye out for the Loch Ness monster, I've heard she's real!
Death in Provence – Provence, France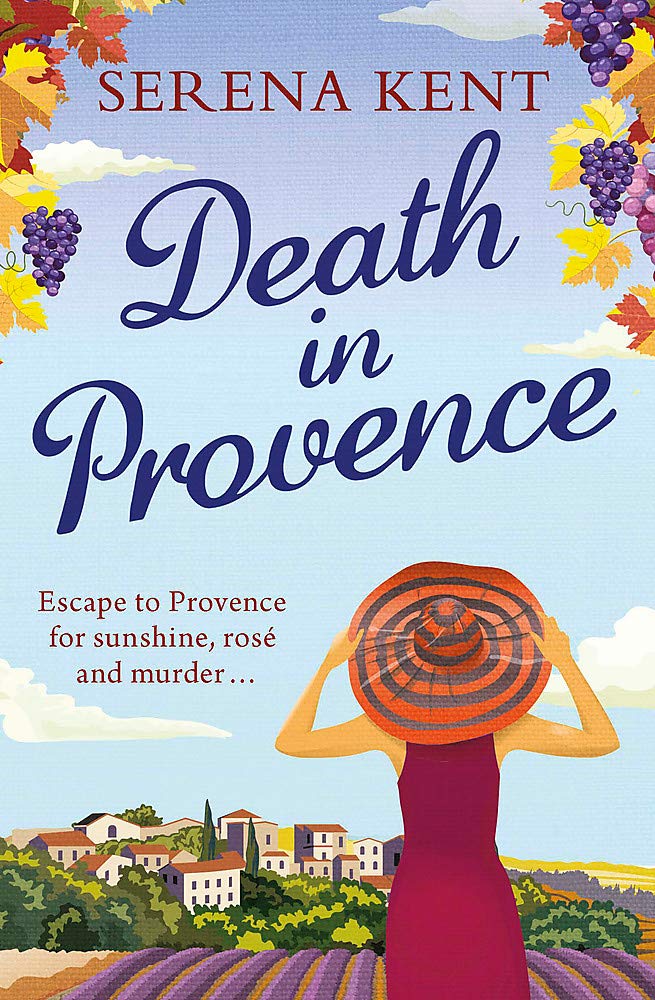 One of the best books that beats one's reading slump is Death in Provence by author Serena Kent is a lighthearted mystery, set in modern Provence. The book revolves around Penelope Kite – a 'young' divorcee with a knack for stumbling across dead bodies. At first sight, she seemed to have it all. A stable, high-paying job, a husband, and stepchildren.
But underneath, Penelope is in a state of depression. Her ex-husband has been unfaithful, her job is dragging and boring, and she has given so much to everyone and left nothing for her. Well, she makes a 360 degree-turn and flies to France. It's perfect – her stone farmhouse tucked high in the hills, with a massive garden, a swimming pool, and a backdrop of lavender-filled mountains. The only catch? There's a floating corpse in her swimming pool.
Serena subconsciously invites her readers to travel to Provence, with her smartly put words describing the allure of the French history, atmosphere, and culture. When in Provence, ogle at the beauty of its diverse landscapes, rolling vineyards, olive groves, pine forests, and, of course, lavender fields. You can even hop over to the South – the French Riviera, where the elegant city of Nice and glamorous towns of Saint-Tropez and Cannes line the coast.
The Woman Next Door – Cape Town, South Africa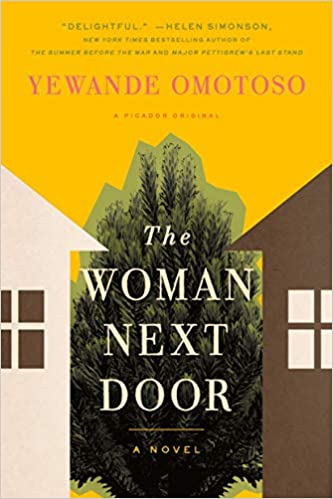 One of my favourites, and a classic feminist book. The Woman Next Door, written by Yewande Omotoso, is a story about two successful women with then-impressive careers. Now in their eighties, both recently widowed, both sworn enemies, filled with hedge and hostility. Their only 'difference'? Their skin colours.
Fuelled by longstanding racism and unmet desires, they hate each other because one has what the other longs for. Unexpected events force the two together, and a spark of friendship ignites. Yewande touches on topics of slavery, colonialism, immigration, race divisions, and, of course, feminism. It's eye opening and a must-read for all generations.
The novel is set in South Africa's Cape Town suburb of Constancia. Yewande describes the suburb as an affluent area. Locals and visitors consider it to be one of the most prestigious suburbs in South Africa. The Constantia Valley lies to the east of and at the foot of the Constantiaberg mountain. If this doesn't successfully battle your reading slump, then it will at least cure your travel slump. Travel to Cape Town and indulge in incredible wine farms, outstanding beaches, and the most beautiful mountains in South Africa.
A Sense of Belonging – Cheshire, England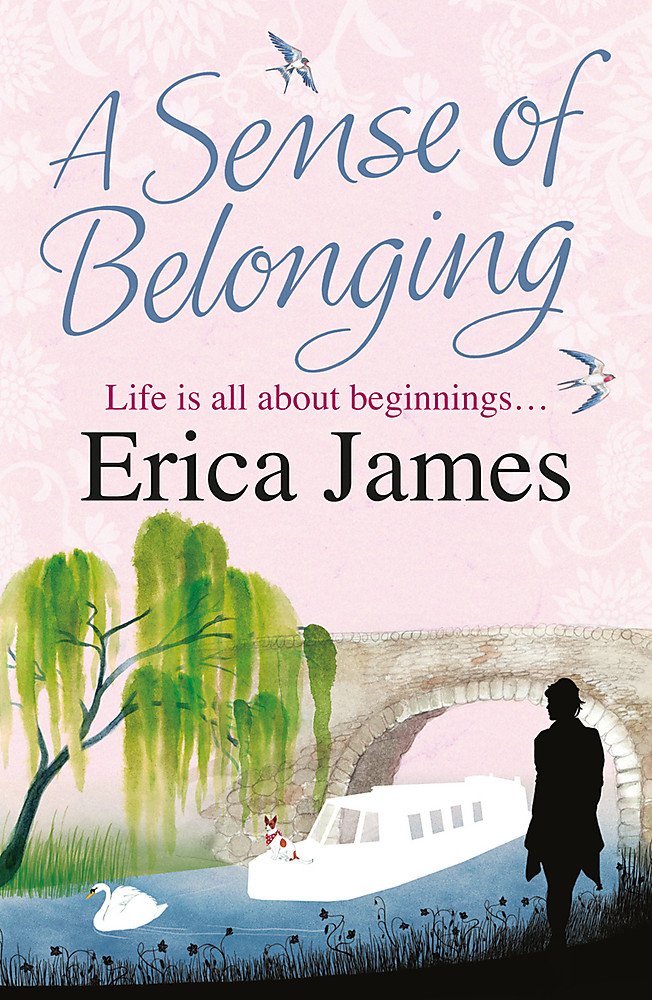 The book tells the tale of Cholmford Hall Mews – a new housing development in the heart of Cheshire, England. Four houses quickly fill up with occupants. They are all interesting and quirky characters. And then there's Jessica Lloyd, the main character, who is a writer that leaves her old life in Corfu, Greece behind to be close to her mother.
It's a light and fresh take on life, hope, humour, and everyday obstacles we are all familiar with. Erica James' A Sense of Belonging shares the story of people like us, searching for something – maybe love, maybe peace, or maybe as simple as a sense of belonging.
Situated in a countryside county in Northwest England, Cheshire is known for its rural villages of half-timber and local red sandstone buildings that are all depicted in this book. Unlike its neighbouring cities Manchester and Liverpool, Cheshire sits in the county of Chester – a Roman fort founded in the first century A.D. It's old, historical, and beautiful.
It has the charm of the classic English appeal with the intriguing past of the Romans. When you visit, take time to sojourn the factory of Cheshire cheese, salt, and silk. And get lost in the many houses in its quaint villages where you just might find what you're looking for. Reading slumps can occur at anytime, but with this book, you can rest easy knowing you will get the help you need.
The Inheritance of Loss – Kamlimpong, India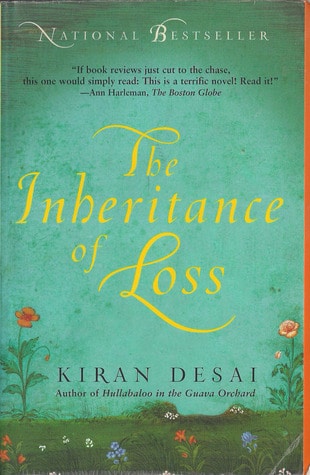 The Inheritance of Loss, written by author Kiran Desei, is a fictional novel about joy and despair. The story revolves around the debacle between a former-judge who wants to retire in peace, and his orphaned granddaughter, Sai, who arrives and disturbs this longing for peace and quiet.
Sai is an Anglicised Indian girl who moves to India. The author, Kiran, successfully touches base with the consequences of colonialism as it collides with the modern world. The grandfather lives by his traditions. But the granddaughter has been exposed to American influence. And we also learn about the son of the grandfather's cook, who is an undocumented immigrant in the USA. So, what could go wrong?
Here, we learn about the charismatic town of Kalimpong in East India along the Himalayan foothills of West Bengal. Perched on a ridge above the Teesta River, it is home to colonial-era buildings that overlook the town and its surrounding hills. Make sure to venture to Kalimpong's panoramic valley views, Buddhists monasteries, churches, and Tibetan handicrafts. It's a beautiful insight to what India is like without the crowd and overwhelming sensory-overload that main cities like New Delhi and Bombay brings. It overcomes your reading slump by bringing your imagination to life.
Women in Sunlight – Tuscany, Italy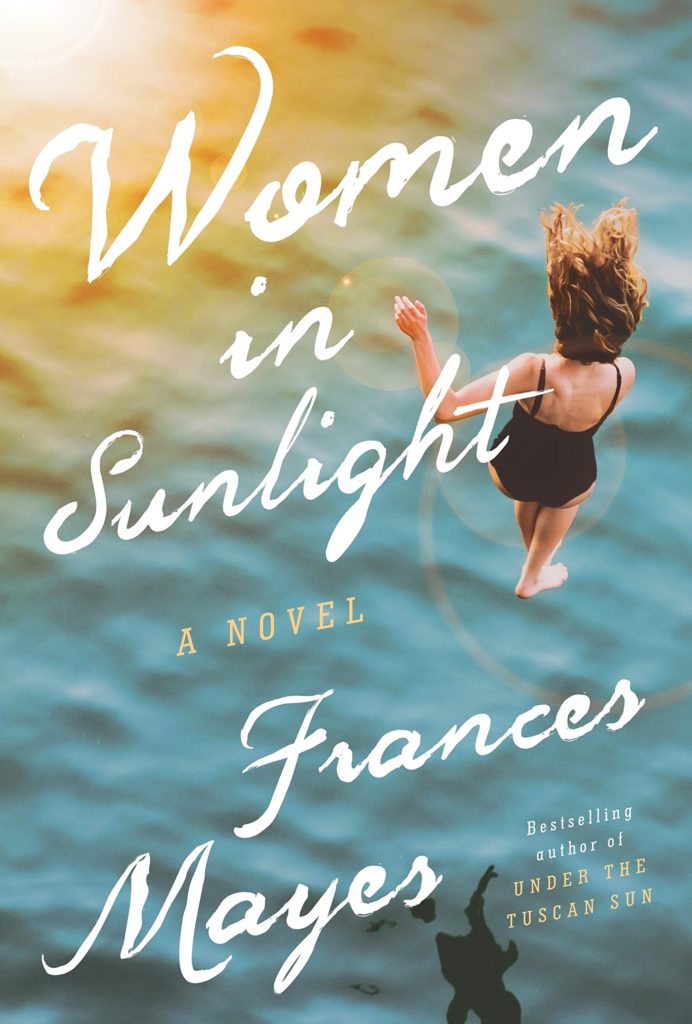 A story about four American women who are strangers, but eventually bond in Italy. They change their lives over the course of an exceptional year. Under the majestic Tuscan sun, they form friendships and receive guidance. They launch themselves into the Italian life, pursuing passions long forgotten with drastic and unforeseeable results. Women in Sunlight by Frances Mayes is a novel about friendship, camaraderie, women empowerment, and midlife crises. A great book to put an end to that reading slump you've been going through.
If and when you can, hurry over to Tuscany in Italy and experience one of Europe's most culturally rich locales. The book doesn't fail to take its readers to Tuscany's diverse natural landscape that encompasses the rugged Apennine Mountains, the island of Elba's beaches, and Chianti's olive groves and vineyards. I spent a good week in Tuscany, and it is by far my favourite Italian region. The wine is good, the food is earthy, the sun is warm, and the people are welcoming.
Restless in the Grave – Alaska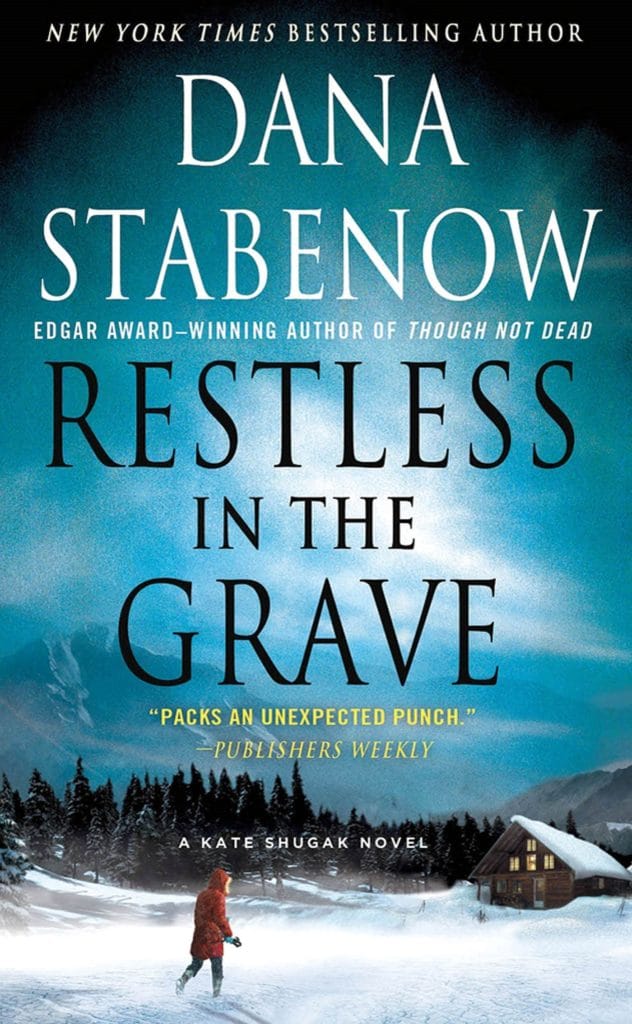 Dana Stabenow writes her most outstanding novel yet, Restless in the Grave. It is a mystery fictional novel about an aviation entrepreneur who died in a fiery crash. Suspecting that someone has sabotaged his engine, protagonist Kate works undercover in Alaska as a waitress at a local bar and grill. Kate learns that virtually everyone in southwestern Alaska has a motive and could be a person of interest.
Dana writes about Alaska so greatly, it makes the readers feel the coldness of the place. The lifestyle descriptions of the Alaskan life and the many cultural references made it enjoyable, and have somewhat influenced me to jump onto the next plane. Dana describes Alaska as just like any picturesque, old-world place in the world – except freezing, uncharted, vast, and an opportunity for the exploring kind. If this is your kind of view, lose no time and visit Alaska to bask in its natural beauty.
So, if you're in the same spot as I was before, try this technique because it might just work. Reading about a place by transporting your mind through imagination is great, but being in the experience and seeing it for yourself is monumental.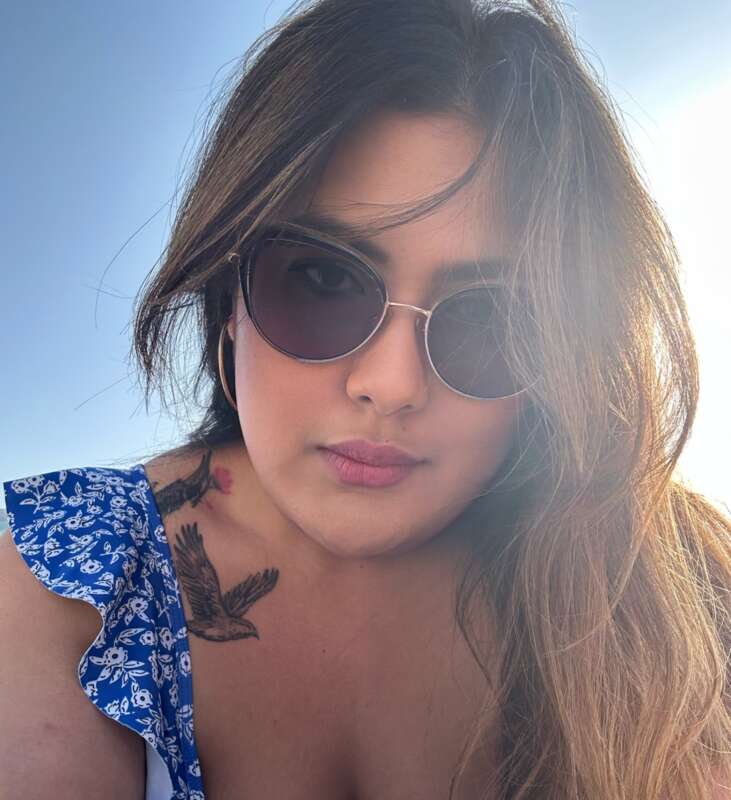 Rachel is an intrepid world traveller, lifestyle connoisseuse, and Girls Who Travel's resident beauty advisor. She is a lover of the ocean, flowers, movies, journalism, and has a penchant for medium-sized tattoos. When she is not busy with life, she writes stories of her globetrots as well as tips & tricks on how to make the best out of travelling.