I did quite a bit of hiking over the past year as I find it both healing and therapeutic. So when I planned a trip in the fall with a group of women, I decided to incorporate hiking into the mix. We chose to visit Provence, the beautiful region in the south of France, close to the French Riviera. This area combines not only charming hilltop villages and historical towns, but delicious food, colourful markets and a variety of hiking terrains.
Provence – 7 Days in the South of France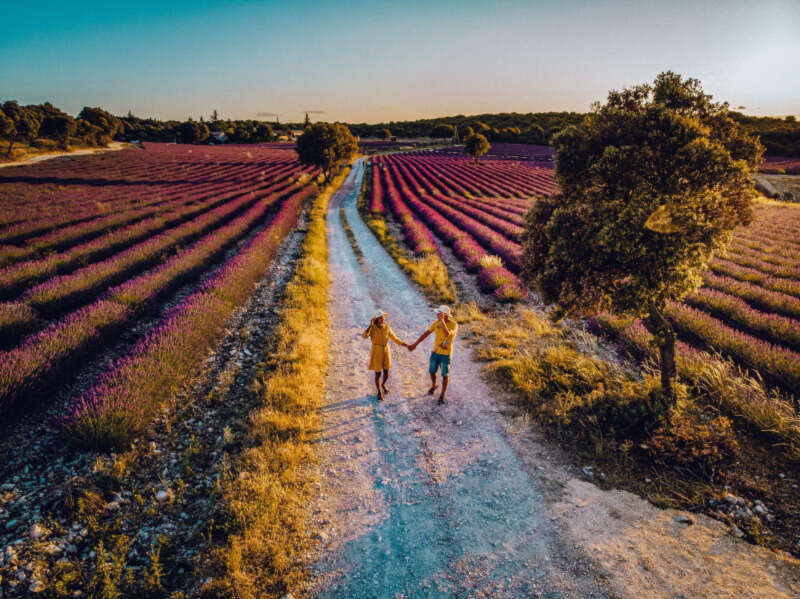 After a lot of research we booked with a local company, based in Avignon, called Walk Inn Provence. They provided us with a Provence itinerary, organized our hotels, gave us the detailed hiking information and arranged transfers for us and our luggage, ensuring that every day in Provence would be exceptional.
Best time of year to travel in Provence
Summer is, in fact, the most popular time to visit Provence. The lavender fields and sunflowers are in bloom and therefore offer spectacular views. Unfortunately, hordes of tourists crowd the towns of Provence at that time of year. Hotels are expensive during summer, and restaurants fully booked.
​We traveled there in mid-October. The weather cooperated with us and stayed sunny and warm. All the trees in the olive groves were full of fruit, and the vineyards were ripe with grapes. The hilltop villages were lovely after the main tourist season, and the service we received everywhere from the French people was excellent. It was a very pleasant time to be there.
Provence Itinerary In 7 Days
Day 1
Saint-Remy-de-Provence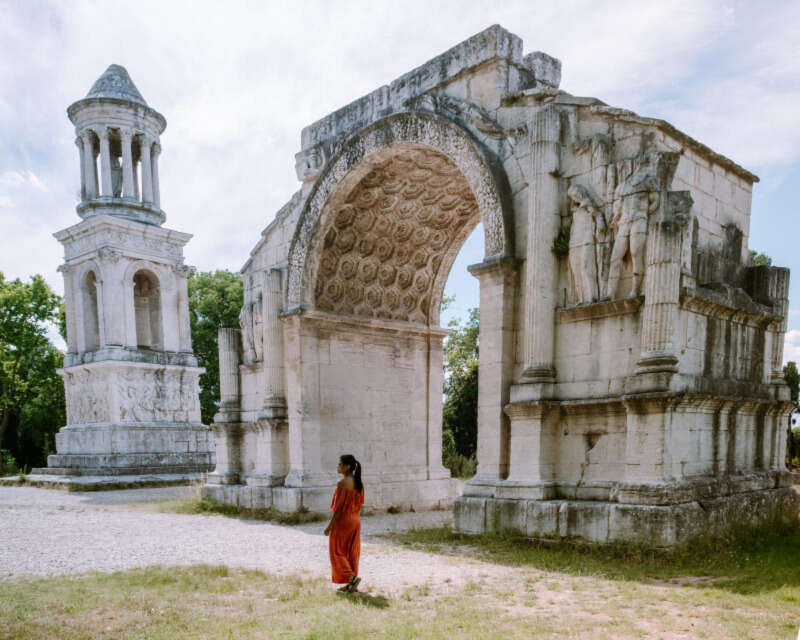 This charming town with twisting alleys, colourful patisseries and interesting shops was our base for the first three nights.
​
Morning
Arrive in Marseille and transfer to St. Remy and our beautiful boutique hotel, Sous les Figuiers. This small renovated hotel is just a few steps from the centre of St. Remy. The rooms are all on one level, with inviting front porches, and they surround a lush garden with fig trees and beautifully arranged plants and lanterns. In the morning the hotel provides a hearty breakfast of fresh croissants, bread, homemade jams, eggs, cheese, yogurt and fruit.
​After settling into our hotel, we walked to town. We meandered through the narrow streets and alleys, which are filled with shops and restaurants. For lunch we stopped at Michel Marshall restaurant and patisserie, which is located in a small and quiet square. Our salads and sandwiches were delicious, fresh and beautifully presented. But the highlight of this restaurant are the desserts, which are a feast for the eyes – prepared by the namesake pastry chef, who deserves a Michelin star!
​
Afternoon
After lunch we continued walking through the town and headed to St-Paul-de-Mausole, which is the monastery where Vincent van Gogh spent some of his most productive and creative months. There is a nicely landscaped courtyard, and we saw the room that Van Gogh lived in, which is depicted in one of his famous paintings. ​From there, we then walked over to the ancient archeological site of Glanum. Then, ​On our way back to the hotel, we picked up some cheese, baguette, olives, figs, tomatoes and a nice bottle of vin (wine) for our dinner – French culture and cuisine at its best!
​
Evening
We had an early dinner outside, on the quiet porch of our room, adjacent to the hotels garden courtyard.
Day 2
Day trip to Avignon
Morning
That morning we were transferred to Avignon for the day without delay. This beautiful French town is surrounded by a medieval ring of towers. We started our day by touring the Papal Palace, and renting an audio guide for a walking tour.
During the 14th century, the French-born pope, Clement V, eventually moved the papacy from Rome to Avignon's magnificent Papal Palace.
​From there we walked over to the Pont St-Benezet (Avignon bridge), which was made famous by the children's song Sur le pont d'Avignon. While this bridge currently only spans half way across the river, when it was built in the 12th century it did reach all the way to Villeneuve. It is a UNESCO World Heritage site and offers nice views of the Old Town ramparts.
After the bridge we climbed up to Rocher de Domes (Rock of the Domes), which is a beautiful park set high up, and in fact just north of the Popes Palace. Here we stopped for a coffee in a lovely garden cafe and admired the beautiful views of the palace and Old Town.
Afternoon
Then we continued to walk around the Old Town, went in and out of shops and stopped for lunch at the lovely Avenio Restaurant. We sat on the street-side patio and ordered the delicious fixed price menu.
​After lunch we wandered around Old Town and headed to the Collection Lambert, which is a wonderful contemporary art gallery. We were lucky to be there during a special Keith Haring exhibit.
Evening
After arriving back in St. Remy and having a rest we went for dinner at L'Aile ou la Cuisse, located in the centre of St. Remy.
Day 3
​
Hike 1
We walked through town to a local grocery store and picked up some cheese, baguette, pate, vegetables, and fruit for our lunch. Then we headed toward the start of our hike.
​Today's hike went along the crest of the Alpilles mountains and was very challenging, as we climbed along the rocky terrain along jagged and uneven paths. Definitely a bit more strenuous than a walking tour! This adventurous route rewarded us with stunning views and a picturesque place to have our picnic lunch.
​The Alpilles mountain range is a rough-hewn, arid landscape with limestone hills and silvered fields of olive trees below. Alpilles means "little Alps", as this mountain range rose in the same geological era as the Alps.
​After making our way to the valley below, we were greeted with beautiful vineyards and walked the remainder of our hike along country roads.
Evening
We took a good rest, and then we headed into town to Cuisines des Anges for dinner. This Provencal restaurant has a delicious fixed price menu filled with comfort food and of course a good bottle of wine.
Day 4
Maussane
Hike 2
Today our hike took us from St. Remy to the town of Maussane.
​This hike was along much gentler terrain. Although we climbed some steep tracks of the Alpilles mountains, the paths went through brush and past fragrant wildflowers, with open views to the mountains and flatlands below. The trails were mainly dirt paths and country roads.
​At the beginning of our hike we went by a small lake with an aqueduct. A dam was placed on this lake in Roman times to regulate the water flow into Glanum (mentioned above).
​Further in the hike we frequently walked by olive groves full of trees. This is France's largest olive growing appellation, and the olive oil is made under the protective label of Huile d'Olives des Baux de Provence.
​Finally we arrived in the lovely town of Maussaune with its main street and lively square. We checked into our hotel, Hotel Pre des Baux. The rooms at this hotel surround a large swimming pool. They serve a nice and simple breakfast to the room, which we ate outside on our patio.
Evening
After a shower and rest, we headed into the main street of Maussane. We were a bit early and most restaurants weren't open yet. So we decided to sit at a bar/restaurant in the main square for a drink and ended up eating there at Cafe de la Fontaine, which had a menu of bistro food.
Day 5
Les Baux de Provence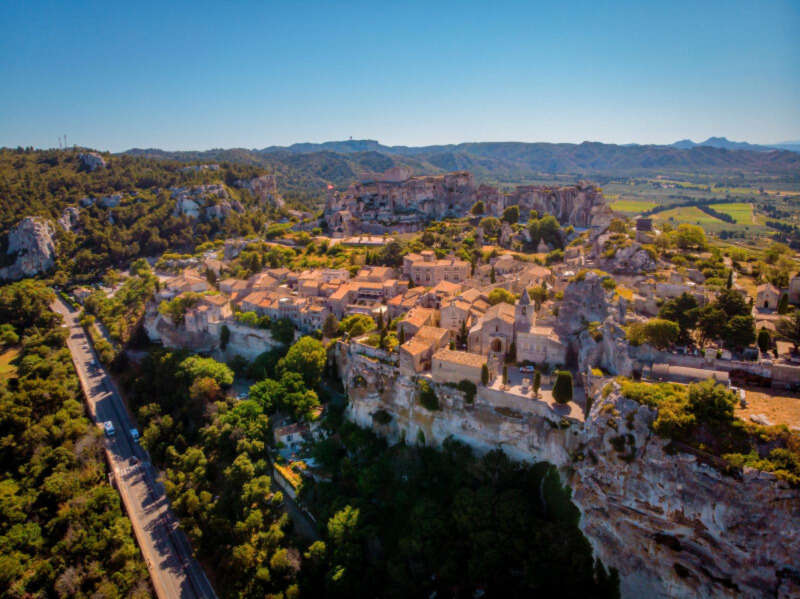 Hike 3
Today we hiked to Les Baux de Provence, one of the most beautiful medieval hilltop villages you'll ever encounter when you visit Provence.
​During this hike we strolled by a golf course and through a hidden path climbing to the majestic town of Les Baux de Provence.
Along the way we passed a tiny chapel which was perched on the mountain side. This chapel, from the middle of the 19th century, has a bas-relief of three figures. It represents the three Marys who came to Provence in the 1st century after the crucifixion.
​We arrived in Les Baux in the middle of the day and just in time for lunch. This was a welcome part of the hike, as Les Baux is a gem of a town. It is an ancient town. Once upon a time it was the seat of a powerful feudal lordship in the middle ages. It is perched at the top of a hill, with winding streets going up toward the old castle.
​There are plenty of restaurants and quaint, touristy shops in town. We had a lunch at Bautezar Restaurant, which has a large terrace with breathtaking views. After lunch we wandered around town for a little longer and picked up souvenirs.
We then headed back to Maussaune along canals, olive groves and passed lovely villas and elegant chateaus.
Evening
After a good rest and some wine at the hotel, we headed out to dinner. Although Maussane is a small village, it has its fair share of good restaurants. On this evening we chose Le clos St Roch. This Michelin rated restaurant serves delicious contemporary Mediterranean cuisine. All the ingredients are fresh and beautifully presented.
Day 6
Arles
Hike 4
This morning we transferred to the starting point of our hike, which was near Les Baux. On this hike we climbed to the summit above the village, with breathtaking views of Les Baux and the valley below. We walked along the western edge of the mountain, then descended into the plains. Our walk finally ended at the stunning Romanesque chapel St. Gabriel.
​The chapel St. Gabriel was our pick up point. From there we then returned to our hotel, Le Calendal, in Arles.  This hotel is in a perfect location, next to the Roman theatre and ampitheater.
Evening
After a short rest we headed out to explore Arles. This town has Roman ruins and museums. Unfortunately we weren't in Arles long enough to explore the sites in depth, but it is a lovely town. I recommend one additional day in Arles.
​We sat in one of the squares for some wine and cheese, then wandered around a little longer before going to dinner. For dinner we chose Les Filles du 16 – a lovely restaurant with a delicious Provencal menu. Another beautiful day in Provence ended.
Day 7
St.-Remy-de-Provence
Morning
This morning we had a pickup at the hotel and drove back to St. Remy for a day of market shopping and a cooking class at our hotel. market days are great fun in Provence.
​We arrived at the beautiful hotel, Mas des Carassins, where one of the owners greeted us. This old stone building has been gorgeously renovated on the inside and has lush gardens and pools. The chef in their restaurant creates modern Provencal cuisine using local ingredients.
​First the hotel owner took us to purchase the ingredients for our cooking class. We stopped at a goat farm, where we learned how goat cheese is made, and purchased two-day old goat cheese.
​From there we headed to a produce market where we learned about the locally grown produce and the varieties. We tasted some fresh fruit and vegetables.
​From there we went to the famous Wednesday morning market in St. Remy. The market not only has food and fresh produce, but a large selection of Provencal linens, soaps, herbs and antiques. This lively market is fun and highly recommended.
Afternoon
Back at the hotel we then began our cooking class with the hotel's animated chef, Yvan. We helped him chop and prep the vegetables and watched as he expertly prepared pesto and tapenade, roast a leg of lamb, cook a stacked vegetable ratatouille, create the creamiest mashed potatoes and bake mini, decadent chocolate cakes.
​Once lunch was ready to be served we went to the lush garden where a table had been set beautifully and our lunch waited. The setting was magnificent and each course was paired with wine.
​After our leisurely lunch we had a rest and walked back to town to do some final souvenir shopping.
Evening
In our room we relaxed with a bottle of wine and obviously some snacks.
Day 8
Morning
We had a leisurely breakfast in the dining room, and then headed to the airport for a few days in Venice. See my Venice itinerary in 3 days.
Where To Stay In Provence
Hôtel Gounod – Saint-Rémy-de-Provence
The Hôtel Gounod is an excellent option for your stay in Saint-Rémy-de-Provence. It's located right at the heart if the city, yet it is nice and quiet. It's a perfect starting point for a city tour. The building has quite the history: in 1863, famous composer Charles Gounod wrote his opera Mireille here. In the summer months, you'll enjoy the outdoor pool. Each room has unique decorations and is air-conditioned, so you can properly cool off after a long day of sightseeing.
Hotel Boquier – Avignon
If you decide to stay in Avignon rather than going for a day trip only, the Hotel Boquier could be your home away from home right in the city center. Each room at this excellent location is airconditioned and boasts a flat screen TV (if you actually have time for watching TV you'll appreciate this!). The hotel offers luggage storage, very handy for those times when you are too early for check in or you have a late flight home and don't know what to do with your bags after check out.
Castillon Des Baux – Maussane-les-Alpilles
You go to Maussane-les-Alpilles for a hike, or you can spend a few memorable nights at the hotel Castillon Des Baux. Located close to the village, some of the rooms at this property boast stunning views of the Provence countryside. It's not just beautiful and quiet, but also strategically located between Arles, Avignon, Sainte Marie de la Mer, Aix en Provence, and Marseille. Using Maussane-les-Alpilles as your base, you can go for great day trips to these surrounding cities, or stay in the area, go golfing, or rent a bicycle from the hotel. The best thing? You can bring your furry friend AND there's an outdoor pool!
Le Mas D'aigret – Les Baux-de-Provence
Located in easy walking distance of the old town of Les Baux de Provence, the hotel Le Mas D'aigret is a beautiful place to stay. Every room is decorated very uniquely and is stunningly beautiful. The scenery is equally as stunning. There's an outdoor pool, and pets are allowed upon request. A good choice when you visit Provence.
Hotel Spa Le Calendal – Arles
Located in the historical center of this beautiful city is the Hotel Spa Le Calendal. Provencal décor, nice views, and walking distance to lots of the sights are just a few things that make this hotel the place to be in Arles. The best thing? You get free access to the adult-only spa facilities in Les Bains du Calendal! See the sights and enjoy some R&R at this hotel, which is housed in a gorgeous 17th-century building.
La Bastide de Marie, Maisons et Hôtels Sibuet – Ménerbes
Have you always wanted to stay in an 18th century hotel located in a vineyard? That's exactly where you'll be if you book La Bastide de Marie. Antique furnished rooms, two swimming pools, and 15 hectares of surrounding vineyard is nothing short of a dream. of course there is a spa on site, too! The hotel will be more than happy to organize cooking courses, wine tastings, and tours of the vineyard for you. And you can bring your best furry friend!
Where To Eat In Provence
Restaurant de Tourrel – Saint-Rémy-de-Provence
Expect a real treat when eating at Restaurant de Tourrel – they have a Michelin star! Enjoy regional cuisine in a retro-style dining room. Located at the bottom floor of the boutique hotel de Tourrel, you can expect not just a wine list with 900 choices (gasp!), but exceptional meals, locally sourced and cooked in a modern Mediterranean style. Try the full degustation menu for the ultimate dining experience. You can also eat at the rooftop with a fantastic view. Since this is a Michelin star restaurant, it is very popular. As soon as you make your travel plans, secure a reservation at Restaurant de Tourrel, since it is often booked solid. Click here to make a reservation.
Toute Une Époque – Saint-Rémy-de-Provence
Way more affordable that the Restaurant Tourrel, and also serving delicious French Mediterranean style food is the restaurant Toute Une Époque. This place is vegetarian friendly and offers vegan options as well. While not a fancy location, the food is great, the prices are good, and you get good value for your $$$. The staff is friendly and accommodating, and their chicken dishes are worth trying. Click here to make a reservation.
Fou de Fafa – Avignon
If you find yourself hungry on a day in Provence and you happen to be in Avignon, stop by Fou de Fafa. This restaurant is just a few steps away from main street. They serve healthy French and Mediterranean food including vegetarian, vegan, and gluten-free options. The salmon tartare is to die for, and the risotto is a must. The cozy décor and friendly staff will make you feel comfy, cozy, and ready for the perfect meal. To make a reservation, click here.
Restaurant Hiely Lucullus – Avignon
Restaurant Hiely Lucullus is another place that earned a Michelin star. Chef Gérald Azoulay, an Avignon native, created a fusion of Peruvian and Provencal cuisine, which he calls 'Pérouvence'. It's certainly unlike anything you've ever had before, and a fantastic experience when you visit Provence. The lamb tartare is heavenly, as is the foie gras with rhubarb sorbet. Make your reservation well ahead of time, as this place is very popular.
Customs & Etiquette In Provence
Poor manners are frowned upon by the French people. If you are expecting good service anywhere, be polite.
Greet people with bonjour Madame (good morning/good afternoon ma'am) or bonjour Monsieur (good morning/afternoon Sir). In the evening, use bonsoir (good evening). If you go into a shop, the sales person will probably not greet you. Greet them to make yourself known.
Handshakes are the common form of greeting. if you are meeting friends, a kiss on each cheek is custom.
Don't use anyone's first name until you are very familiar with them. Instead, call them Madame or Monsieur, and then their last name.
Learn a few basic phrases in French. An attempt to speak their language and respect French culture goes a long way.
Tipping: generally your bill at a restaurant includes a service charge. But waiters and waitresses receive minimum wages and will be happy if you tip them.
Mind your table manners! It's okay to have your hands on the table, but not the elbows.
Dress up. You may stand out otherwise. French people tend to dress nicely.
Don't strike up a conversation with random strangers. While that's a very common thing to do in countries such as the US, everything going beyond a polite bonjour may make the French people feel uncomfortable.
If you are invited to someone's house, bring a gift. Good, safe gifts are chocolates, flowers, and wine. Avoid red roses and and kind of yellow flower. Don't bring flowers in groups of six or twelve. The French people know their wine. The best wine will get you the best bonus points with your host or hostess.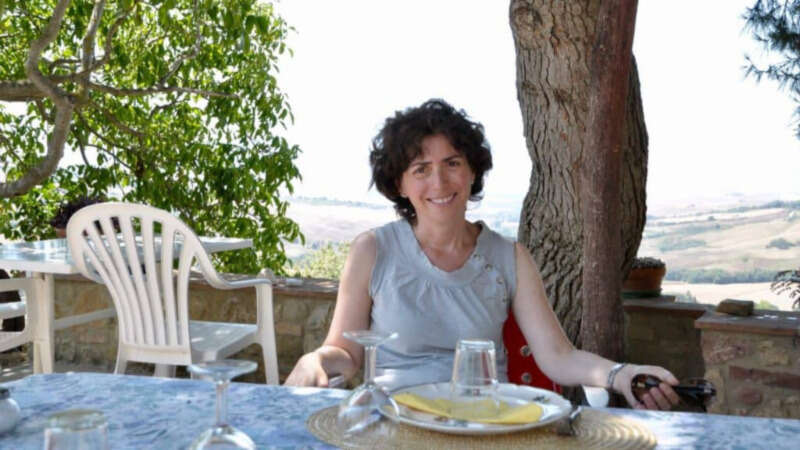 Annette is the creator of Minute by Minute Traveller – a blog of efficient and well-organized travel itineraries to destinations in Europe, Israel and North America. Annette has always planned detailed itineraries for every trip. When she returned from her trips her friends used to ask her for recommendations and for the itineraries. So she decided to put them online. Her kids always used to joke that she plans every minute of every day. That's how Minute by Minute Traveller was born. Follow her on Facebook and instagram.
Her Adventures is an education and empowerment community dedicated to helping women explore beyond their boundaries. We welcome all people who identify as non-masculine/non-male to connect, educate and inspire each other with their stories, fears, knowledge, questions, and ideas. Because together we make each other strong. We hope you will join us and see the world.