Chamonix, France is renowned for being a premier destination for winter sports, hiking, climbing and more. If you are planning to visit this picturesque town at the base of Mont Blanc and the crossroads of France, Italy and Switzerland, you may choose to stay in a Chamonix AirBnb.
If you are an avid reader of the Her Adventures website, you already know that there are ways to ensure you are staying with AirBnb ethically. If not, click here to get up to speed on the problems that AirBnb can cause, and how you can rent one with a clear conscience.
9 Chamonix AirBnb – Stay At The Incredible Mont Blanc
Luckily, we have already done this work for you. If you are looking for a Chamonix AirBnb, look no further. We found the best responsible options.
Rent a Private room
Renting a room is always a safe bet when. You know you are staying with, and you support a local and not some big corporation that adds to the gentrification of the area. One big benefit of renting a private room is that you will almost surely meet your host. A lot of hosts are happy to give you tips on what to do and where to eat. What's better than local knowledge to really get to know a place?
Room with a view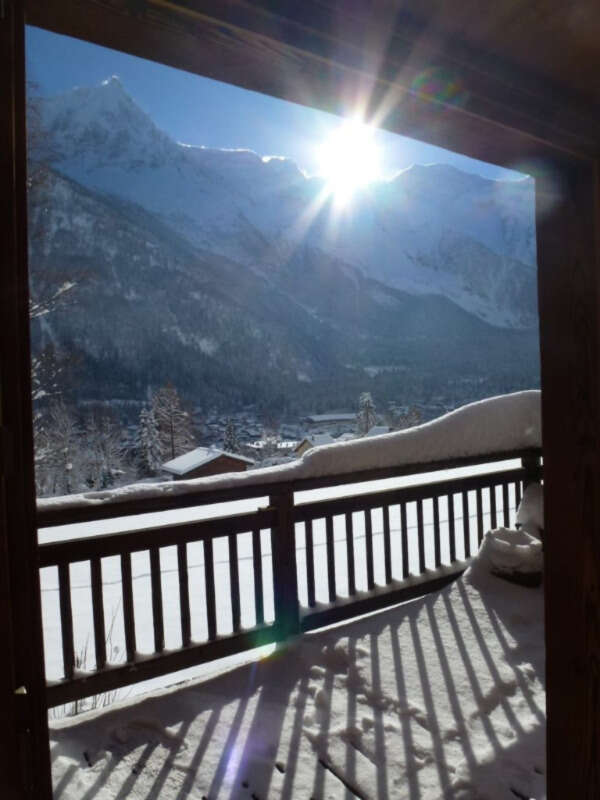 If you are looking for a large, private room with a view, this Chamonix AirBnb is a winner. The private suite has a separate entrance and a balcony that faces South, allowing for this incredible view of Mont Blanc. You can enjoy peace and quiet in this beautiful chalet, but you are only a few minutes away from town. The room has a coffee/tea maker, and Jan, your host, would be happy to provide a healthy Alpine breakfast upon request.
Private room in high end chalet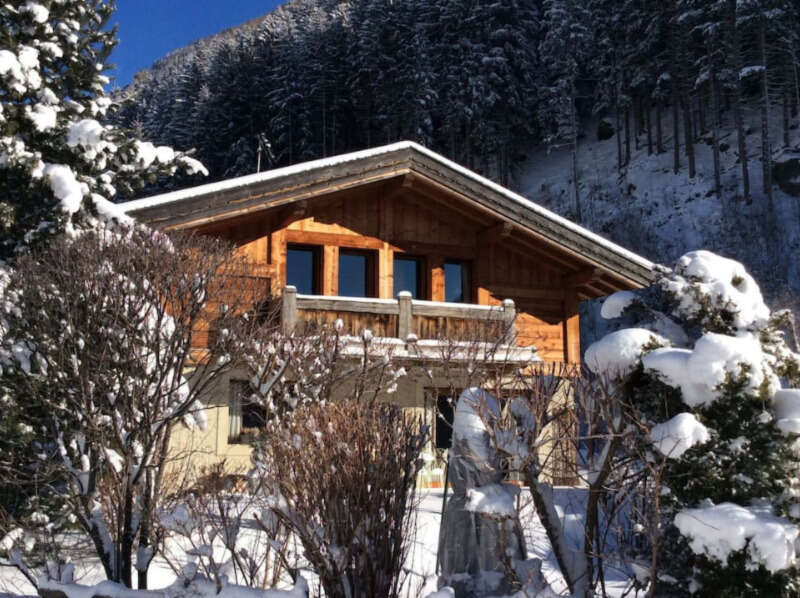 We can't get enough of these spectacular views! Another option with a South facing view is this Chamonix AirBnb. The first floor room with a private bath and balcony is cozy, quiet, and spotlessly clean. It is located only 15 minutes from Chamonix. Host Patricia is happy to provide pointers for anything you may be interested in.
Private room in chalet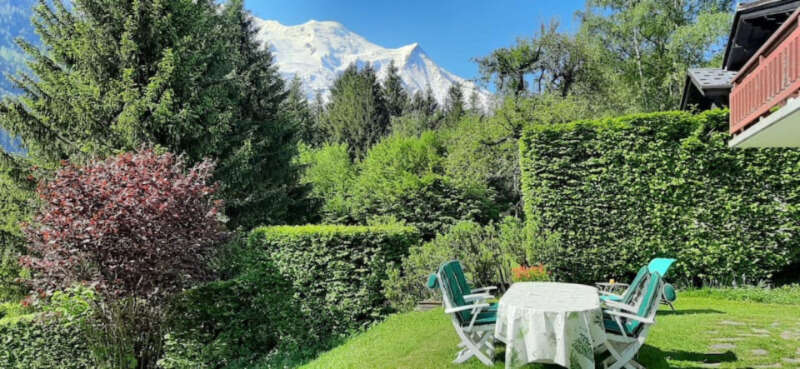 This Chamonix AirBnb has, you may have guessed it, a spectacular view! The cozy ground floor bedroom with wood interior will make you feel right at home. Access to the beautiful garden is included. And the best thing? Host Françoise will offer a complimentary breakfast in the morning! After a delightful French breakfast you will feel ready to tackle the 10 minute walk to the city center, and anything else that you have on your agenda!
Rent an entire place
Do you prefer to have your own place? No worries, there are plenty of Chamonix AirBnb available that you can have all to yourself.
Cozy mountain hut
Have you always dreamed of chilling in a cozy mountain hut? If you have, this Chamonix AirBnb is just right for you! This one bedroom place can sleep four and is the perfect, cozy crash pad after a day spent in the fresh and clean mountain air. The space is clean, thoughtfully decorated and in a central location. Host Sophie is a hiking guide in the area and can surely give you insights into the hidden spots you can't find in a guide book.
Pleasant studio
This studio is located about 25 walking minutes from Chamonix city center, but it will only take you 5 minutes to get there by car or bus. The bus station is close by. The location is quiet and you will have a fantastic view of Aiguille du Midi. The small kitchen overlooks the private garden. Meticulously cleanliness and outstanding hospitality by host Claire will make you feel right at home.
Luxury mini studio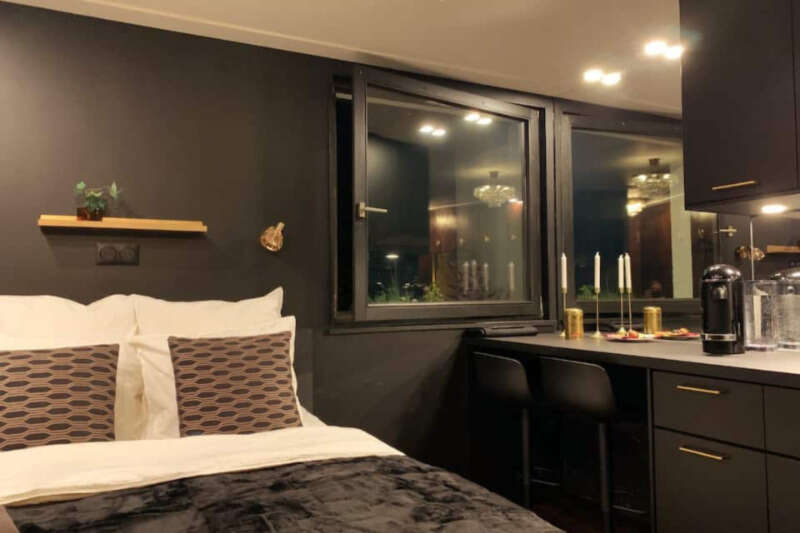 If you are looking for a super central yet luxurious Chamonix AirBnb, this is it! The mini studio is only 13 square meters, but it has everything you need: a comfy double bed, a small kitchen with a Nespresso coffee maker, microwave and fridge, and a bathroom. Bonus: this rental includes underground parking to keep your car safe during your stay! A hop, skip and a jump away from main street it is the perfect location for evenings out and days in the mountains.
Host Sophie is very helpful and communicative, and her husband, Lars, is a mountain guide in Chamonix. If you are looking to venture into the mountains, you will have the best advice right at hand!
Jewel in the city center
If you are looking for a beautiful, newly renovated, modern apartment that's centrally located, Céline's Chamonix AirBnb is where you should stay. It's upscale, and that's reflected in the price. But, if you are ready to spend a little extra, you will not be disappointed. The living room is large enough to host a party, and the master bedroom overlooks the mountains. The apartment is in a central location, sleeps 5 people in two bedrooms, and includes covered parking. Bonus point: you can bring your furry friend!
Light, Peaceful and Clean Zendo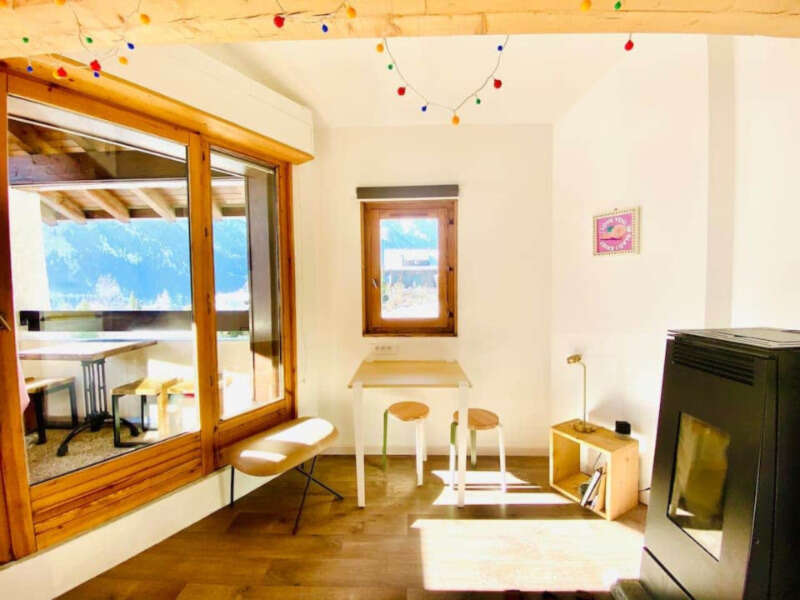 If you are looking not just for adventure, but for some rest and relaxation, Winnie's place is the one for you. This Chamonix AirBnb is bright and airy, with incredible mountain views. The space is well thought-out and inviting, with an open floor plan and eco-friendly pellet stove. It's conveniently located less than 1 minute away from the gondola, and within only 5 minutes of Chamonix's center. Enjoy your little piece of heaven in Chamonix!
The ultimate Chamonix AirBnb – La Grande Savoyarde
If you are looking for a truly unique place to stay, check out Leo's listing. La Grande Savoyarde, a beautifully renovated villa close to Chamonix's main street, can host six people in three bedrooms. One of the bedrooms offers a fantastic view of the Aiguille du Midi. Access the balcony from the living area and enjoy a view of the whole Mont Blanc chain. It doesn't get any better! On top of that you will have access to the 2600 square meter garden, and there is a dedicated ski boots heating room. Bring your pup along! He or she is welcome in this dream of a place.
Enjoy your stay in any of these 9 beautiful Chamonix AirBnb!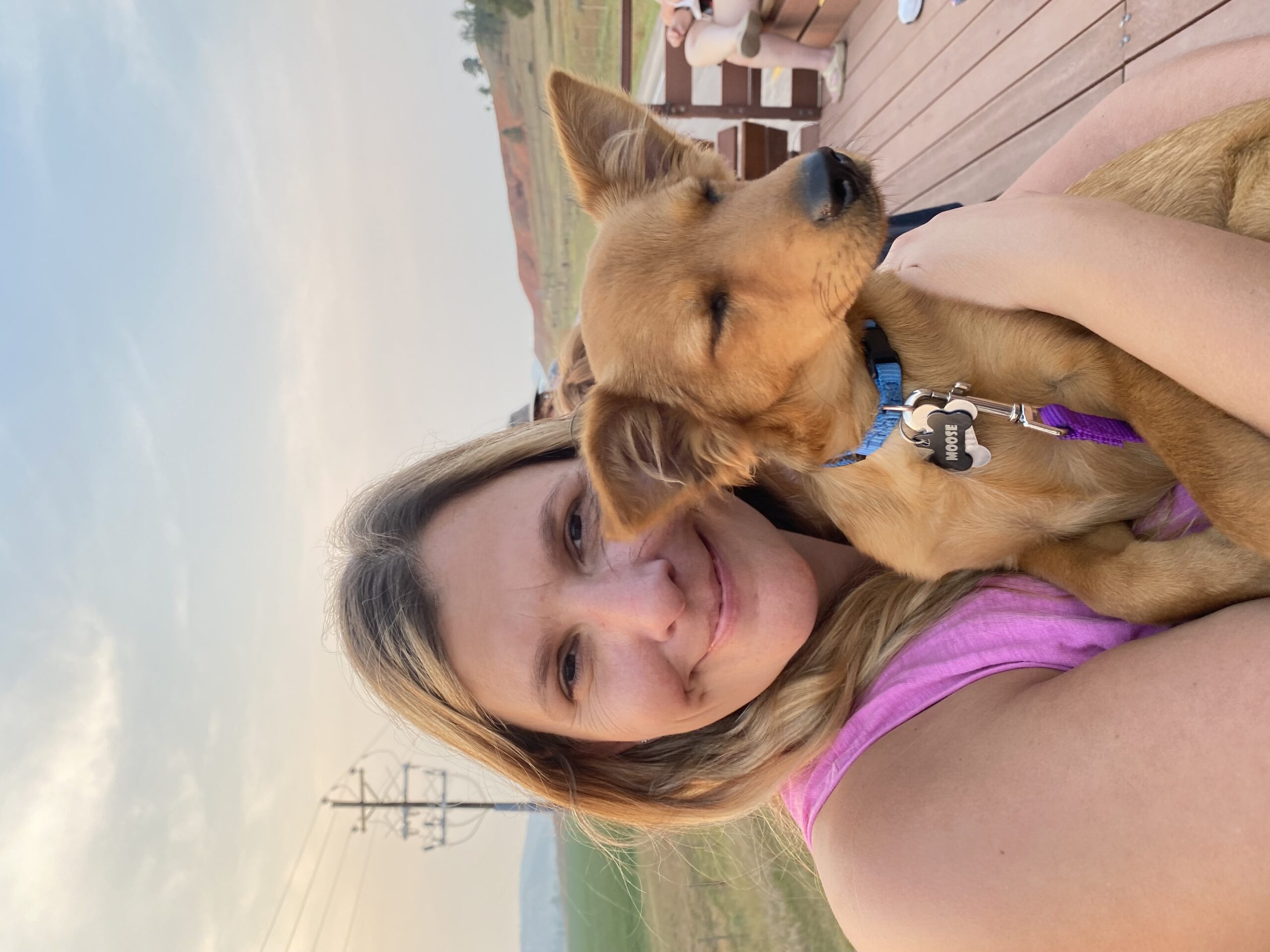 Jenny grew up in Germany. All she ever wanted out of life was to leave and have adventures. Jenny always traveled as much as the budget would allow, and when she met her husband traveling became a full-time thing. You can follow Jenny on her blog and Facebook.