Summertime…and the weather is HOT! All you do is rest in the shade, shoo away mosquitoes and other nasty little buggers, and dream about places where temperatures are pleasant. If you feel the urge to flee the heat, check out these places to go when it's hot!
6 Cool Places To Go When It's Hot
1. Alaska
You think of Alaska as a place that's always cold, but that's not so. Parts of Alaska, namely inland, get very hot in the summer. But a trip to coastal Alaska, or the Northern part of the state, is a safe bet. Places like Nome, in the North, feature average high temperatures of 45 Fahrenheit (7.2 Celsius) in July! As far as places to go when it's hot are concerned, this is a safe bet for cooling off. Access to Nome is often cut off in the winter, because the road conditions are very bad. It is one of the most remote communities in Alaska. But during summer, it's worth a visit.
You can explore the Carrie M. McLain Memorial Museum and learn about Nome's history. At the Bering Land Bridge National Preserve, you don't just get an overview of the whole area's history, but also get information about the animals that live and have lived here. The exhibit features the bones of animals long extinct. A hike to the White Alice Site, home to a series of Cold War radar installations, offers a beautiful view over Nome and its surroundings. Bird watching and fishing are favorite pastimes in the summer months. You can even go cruising in Alaska!
2. Chamonix, France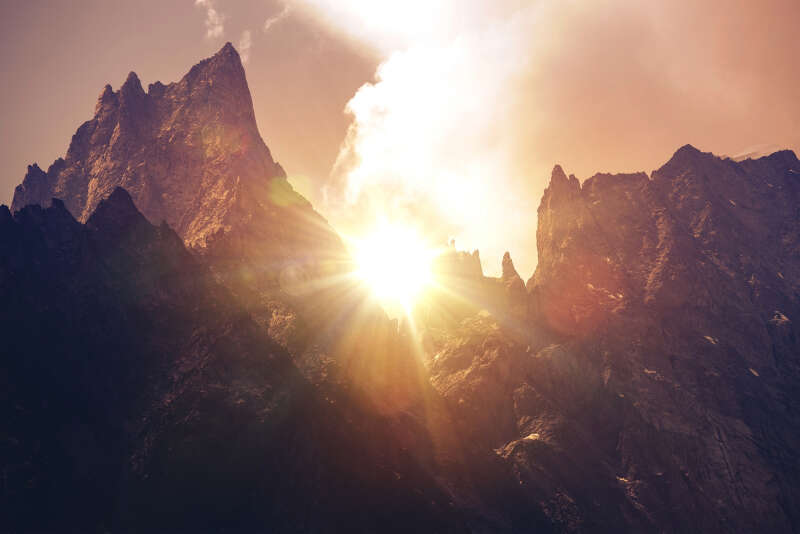 There was a time when I was desperate to find places to go when it's hot. In 2018, I spent a few weeks in July and August sailing in the Mediterranean. It was so hot, I felt paralyzed most of the time. So finally my hubby and I did the sensible thing: tied up the boat, rented a car, and took off in search if a glacier to lay on (because that's how hot I was). This search led us to Chamonix, France. And I can tell you, that is one of the best places to go when it's hot!
This world-renowned ski-resort town is located at the base of the famous Mont Blanc. It's a place where all your outdoor dreams come true! If you choose Chamonix as one of your places to go when it's hot in the summer, you can go hiking, rock climbing, paragliding, play golf or tennis! Take the gondola to the top of Mont Blanc and enjoy the stunning views of the Aiguilles Rouges mountain ranges and Chamonix Valley. Enjoy a scenic ride on the Tramway du Mont Blanc, which during summer will take you all the way to the summit! Take the the Montenvers railway to the Mer de Glace glacier and enjoy the cool feel of the ice while you think of the tropical temperatures you left behind.
3. Newfoundland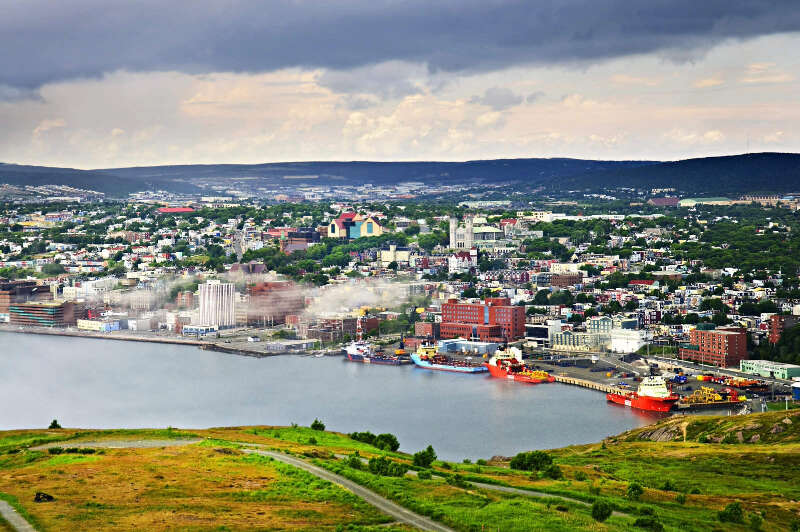 Newfoundland, Canada, is, in my humble opinion, not just one of the most amazing places on earth, but also one of the best places to go when it's hot. Nature is incredible there, and the people are so friendly! You can learn a lot about Newfoundland's history, and participate in outdoor activities. You can go whale watching, or join a puffin tour. Go on a tour and see an iceberg! Visit Cape Spear National Historic Site, the most easterly point in North America, and be the first person on the continent to see the sunrise. St. John's. the province's capital, offers plenty if shopping, nightlife, dining (eating poutine is a must!), and chances to see the sights. The average temperature during the summer months is 61 Fahrenheit (that's 16 Celsius), which makes it the perfect destination for those of us looking for places to go when it's hot.
4. Stockholm, Sweden
If you are looking for places to go when it's hot, but you don't want to actually be cold, Stockholm is the answer. During the summer months, the city experiences balmy average temperatures of 72 Fahrenheit (22 Celsius). You can enjoy city life in Sweden's capital without breaking a sweat.
Gamla Stan (Old Town) is so crammed full of things to do and sights to see, it's almost like a museum on its own. Wander the small, winding roads, buy souvenirs, have lunch at an authentic Swedish restaurant. Take a boat tour to explore the 14 islands the city is built on, which are connected by 57 bridges over Lake Mälaren and the Baltic Sea. Djurgården park in the city center is home to some of Stockholm's top museums. Visit Skansen, oldest open-air museum in the world! Don't forget to visit Stockholm's Royal Palace, a UNESCO World Heritage Site.
5. Easter Island, Chile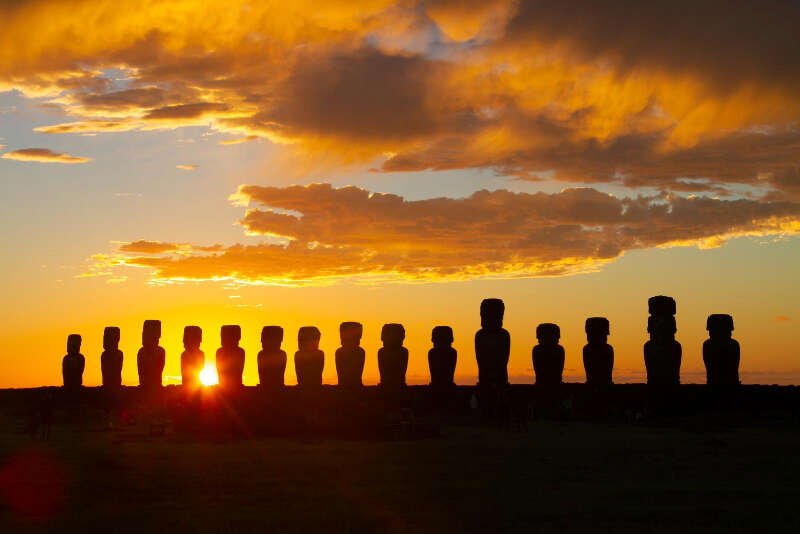 The warmest months on Easter Island are January through March, when temperatures can reach up to 86 Fahrenheit (30 Celsius). For the rest of the year, Easter Island is one of the top places to go when it's hot. And this island, more than 4000 kilometers (about 2500 miles) away from the South American continent, is on top of many people's bucket list!
Easter Island is most famous for the Moai monoliths. The Moai are heads, carved by the Rapa Nui people, and there are 887 of them, up to 13 feet tall, and weighing as much as 14 tons. What a sight to see! Ahu Tongariki is the place where you will find the best restored of the Moai, and it's a fabulous place to watch the sunrise. While most of the island is volcanic, there are a couple of beaches with beautiful white sand. Stop at Ovahe Beach or Anakena Beach for a walk, a dip, or a snorkle.
6. Patagonia, Argentina & Chile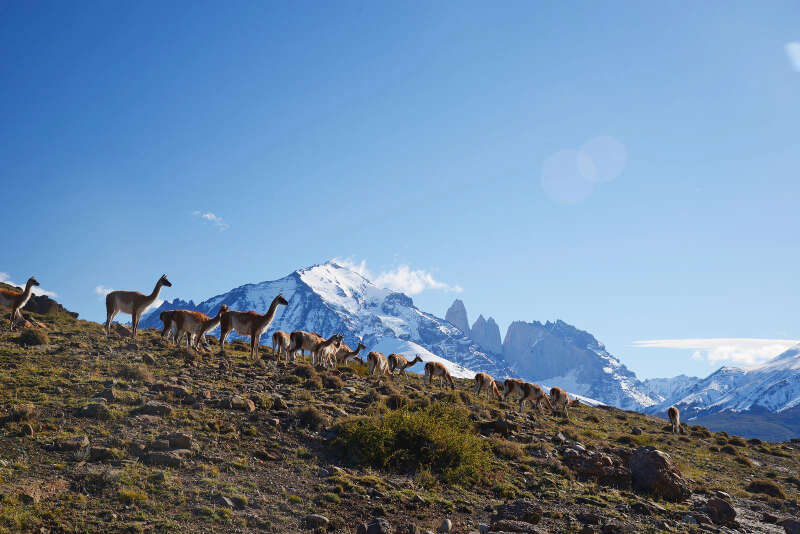 Patagonia is located at southern end of South America and is a territory shared by Chile and Argentina. Temperatures are mild throughout the year, which puts it on the list of places to go when it's hot. The best time to visit is January and February, when the average high temperatures can be 70 Fahrenheit (21 Celsius) or more. October through December, the spring months, are also very nice, with average highs around 60 Fahrenheit (16 Celsius).
A trip to Patagonia will let you cross a few items off your bucket list. See enormous glaciers at Parque Nacional Los Glaciares. Spot wildlife such as flamingo, guanaco, huemul, puma, viscacha, and fox at Parque Nacional Patagonia, nicknamed the Serengeti of the Southern Cone. Parque Nacional Torres del Paine is a hikers dream. Puerto Madryn is the best place to go whale watching.
Reading this article may have already made you feel a little cooler. Now that you know some cool places to go when it's hot, go ahead and book that ticket!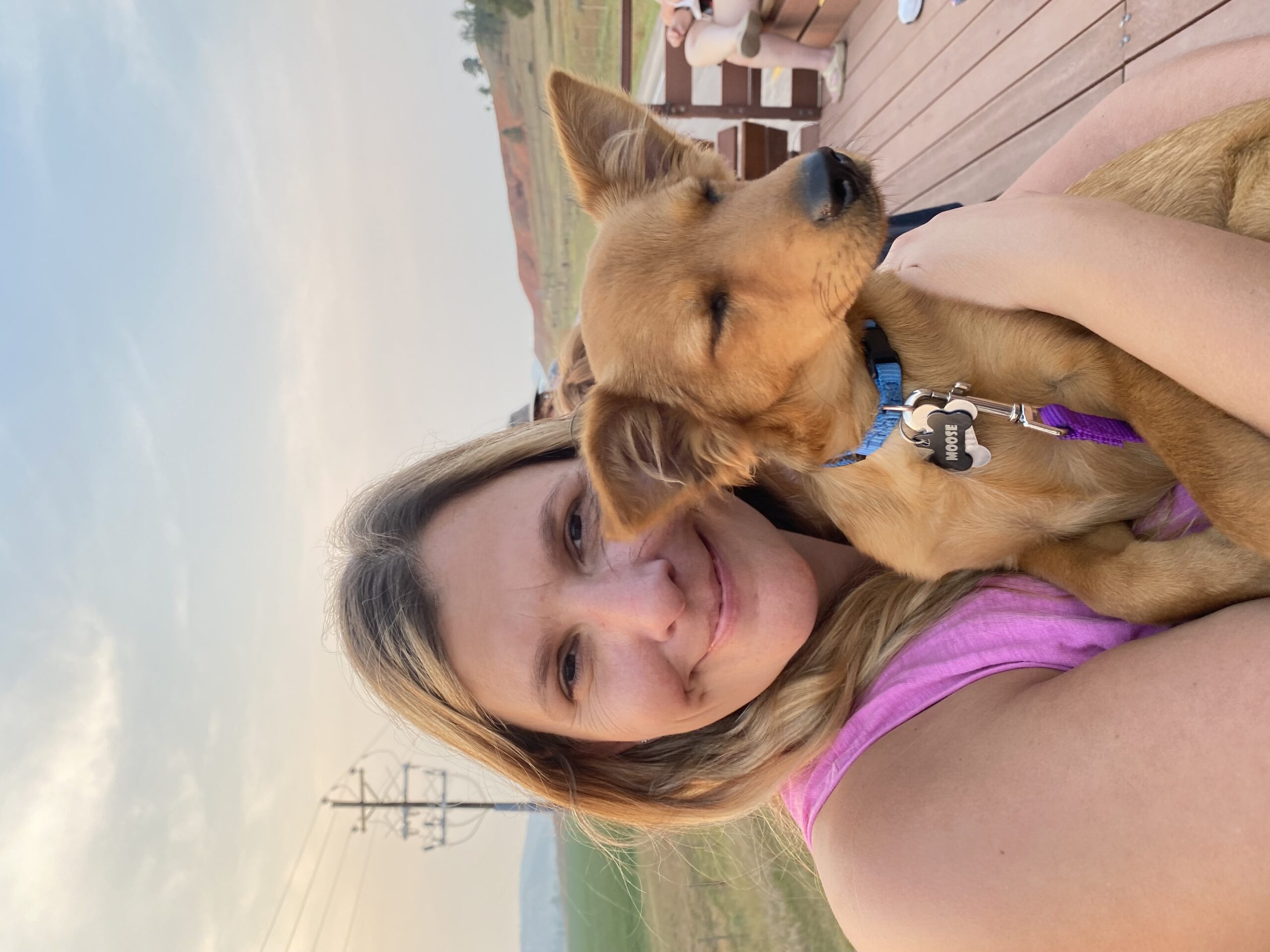 Jenny grew up in Germany. All she ever wanted out of life was to leave and have adventures. Jenny always traveled as much as the budget would allow, and when she met her husband traveling became a full-time thing. You can follow Jenny on her blog and Facebook.