An open plane. A cylindrical structure, 300 feet (100 meters) high. Wouldn't this be the perfect place to have an alien encounter? That is, in fact, what Steven Spielberg must have thought in 1977, when Devils Tower National Monument in Crook County, Wyoming, became the backdrop of his iconic movie 'Close Encounters of the Third Kind'. I'm not much of a movie watcher, but when you camp at this location, there will be no escaping this classic.
Visit Devils Tower, Wyoming for Strange Encounters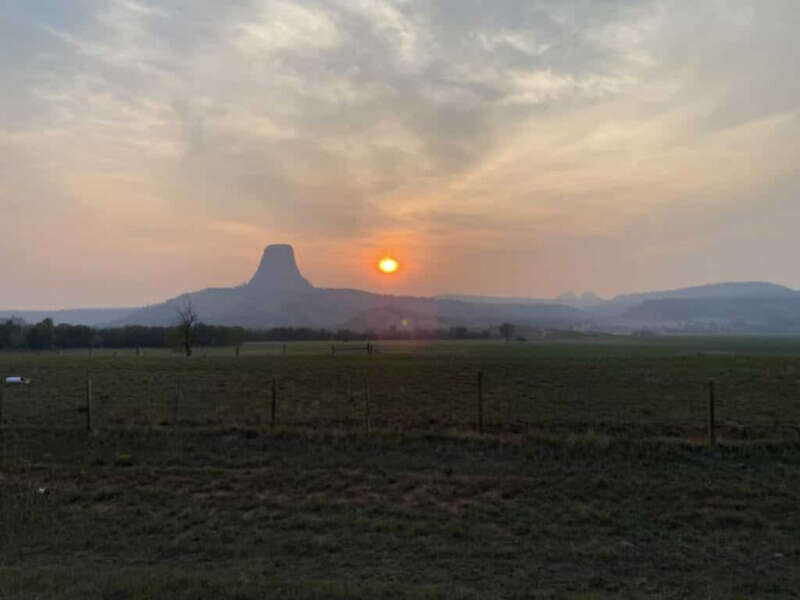 When you visit Devils Tower, you'll find it in the prairie surrounding the Black Hills. Between being considered sacred by the Native Americans, and the more practical considerations of the white settlers this astonishing geological formation has a lot of history. It was designated as a national monument 10 years before the National Park Service was created in 1916.
Educational Opportunities
You will have opportunities to learn about the past and present when you visit Devils Tower. The cultural program series presents guest speakers such as cowboy poets and Native American storytellers throughout the summer season. Between May and September you can enjoy interpretive talks by park rangers in front of the visitor center. There are ranger-guided tower walks, full moon walks and a variety of evening programming at the amphitheater. The little ones can become a junior ranger!
The B.A.R.K. Ranger Program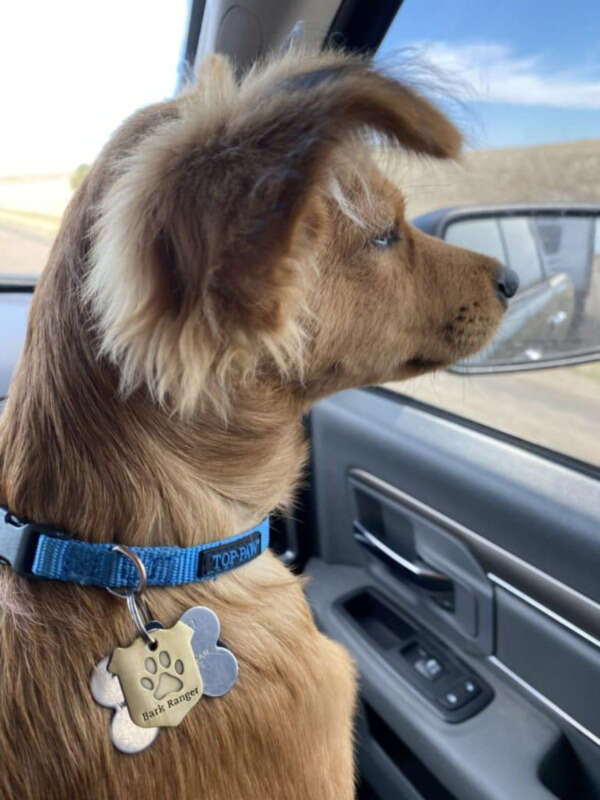 The reason I wanted to visit Devils Tower was not only that it was on our way, roadtripping through half the US, and seemed like a great stop. I also read that my new puppy could become a B.A.R.K. ranger. A B.A.R.K. ranger (and his or her parents) promise to bag their pet's waste, always leash their pet, respect wildlife, and know where they can go. It is basically an educational program for pet parents, promising to be good visitors with their pets. (Spoiler alter: Moose did not become a B.A.R.K. ranger during at Devils Tower. Instead he got to do that at Theodore Roosevelt National Park in North Dakota.)
Nature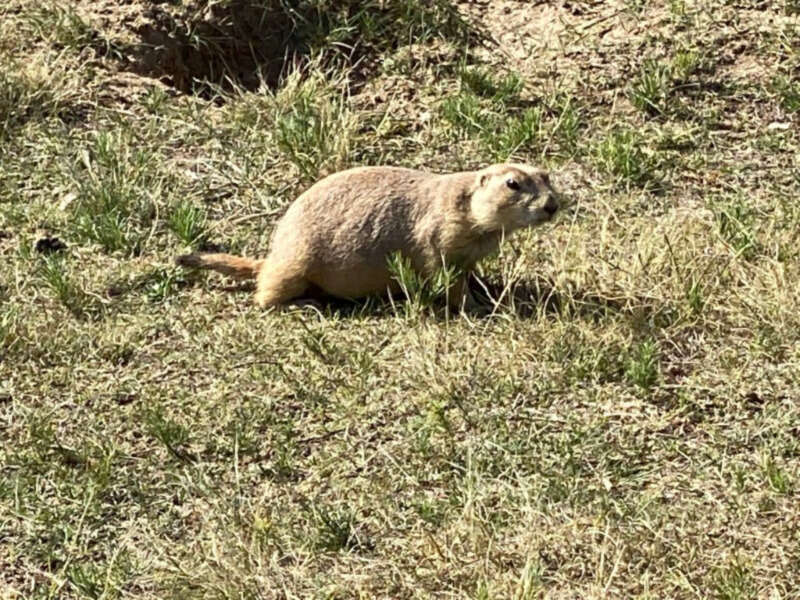 If you are a hiker or climber, you must visit Devils Tower. There are three hiking trails at the Tower. The Tower Trail, the Red Beds Trail, and the Joyner Ridge Trail. These trails are all moderate, though the Joyner Ridge Trail has some significant changes in elevation. None of these trails are very long, but the views are well worth it!
You can encounter a number of animals at Devils Tower. There are 160 different kinds of birds in the area, as well as amphibians like toads, frogs and salamanders. Look closely and you will discover fish in the Belle Fourche River. Five different kinds of snakes live at the National Monument, and so do two different kinds of turtles and the rare greater short-horned lizard.
My favorite of the diverse population of mammals were the prairie dogs. They belong to the squirrel family and are just as cute as their more common cousins you may encounter in your home town.
The Night Sky
I'm a sailor. I can tell you that there is little that is more mesmerizing than the night sky out at sea. Far from any light pollution, you can see more stars than you ever thought possible. When the Milky Way makes its appearance you are simply in awe.
When you visit Devils Tower, you will find that the night sky there can almost rival that. There are some areas the National Park Service recommends for star gazing. Those are the Joyner Ridge parking lot and trail, and the circle of sacred smoke sculpture and picnic area. the Park Service offers night sky viewing programs. Check the details on the park's event calendar website before you visit Devils Tower.
Camping
Black Hills KOA Journey
As I mentioned before, my hubby and I and our new puppy Moose were on a road trip to visit Devils Tower. We were lucky enough to buy a travel trailer before they sold out during the pandemic. There are several campgrounds in that area. We chose to stay at Black Hills KOA Journey, and that was a fabulous decision! We got a prime spot and had this fantastic view. What's not to love?
We arrived just after Labor Day and had no trouble making a reservation. I would assume that during the summer this place is packed, because it is closest to the Tower. But when we got there we found that there was plenty of space. Tent camp sites are also available, as well as Teepee and cabin rentals.
Things to Do at KOA when you visit Devils Tower
Close Encounters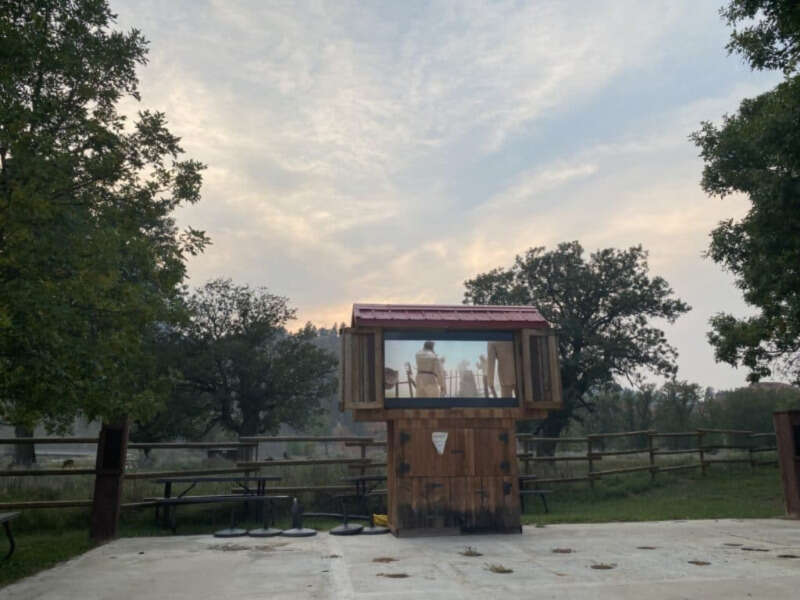 This campground has loads of amenities, from mini golf to a pool, but they do one really fun thing every night: show "Close Encounters of a Third Kind'! It's free, and chairs are provided. If you, like me, have sensitive ears, I recommend you don't sit in the front row. It's fairly loud, and the speakers sound as if aliens beamed them down to earth in 1977. However, it was really fun, and it's not to be missed, especially if you haven't seen the movie before.
Hayride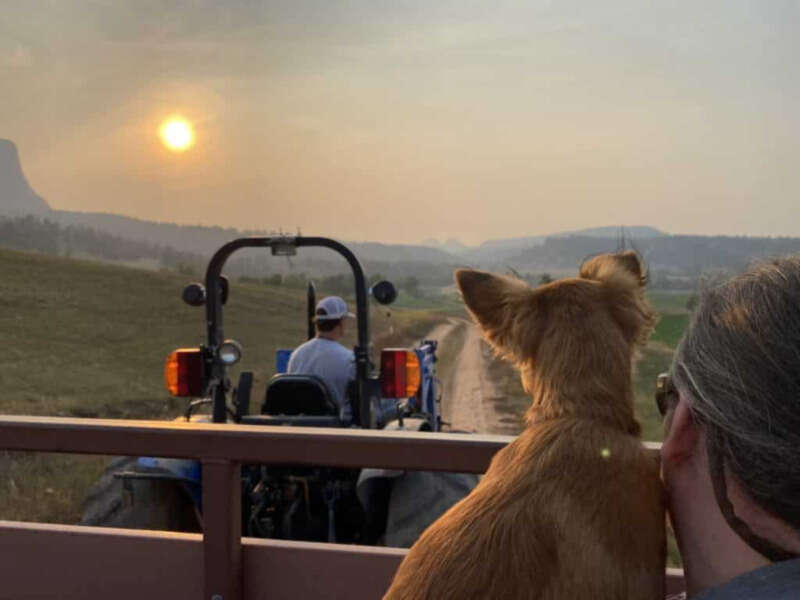 When was the last time you went on a hayride? It's been more than a quarter century for me. So when I heard that hayrides were available, I jumped at the opportunity. Note: there's no hay involved, so no worries if you have allergies. Well behaved puppies are welcome!
This campground is part of the historic Campstool Ranch, and we were lucky enough to have the owner take us on this hayride. Fun fact: The ranch got its name when the first settlers arrived at Devils Tower and decided it looked like a camp stool! The owner was a wealth of information, and while the ride wasn't terribly comfortable, fun was had by all. We saw and heard the story of Campstool Ranch, saw hundreds of white-tail deer, and watched the sun go down behind Devils Tower.
Venture Out
If you decide to make Devils Tower your base for a few days, venture out and visit some of South Dakota's must-see locations.
Deadwood
When you hear Deadwood you may think of the TV show. It is set in the actual historic town of Deadwood, South Dakota, in the Black Hills. It started out as a tiny gold camp, but quickly boomed into a town. Colorful characters like Calamity Jane and Wild Bill Hickock roamed the streets (and still do today!). If you play poker you may have heard the term 'dead man's hand'. That's aces and 8s, the hand Wild Bill was holding when he was gunned down while playing poker.
Today Deadwood is a neat little tourist town. It's famous for gambling, resort hotels and full service spas, and big name concerts and great parties happen on a regular basis. It seemed like the perfect place to have my very first root beer float!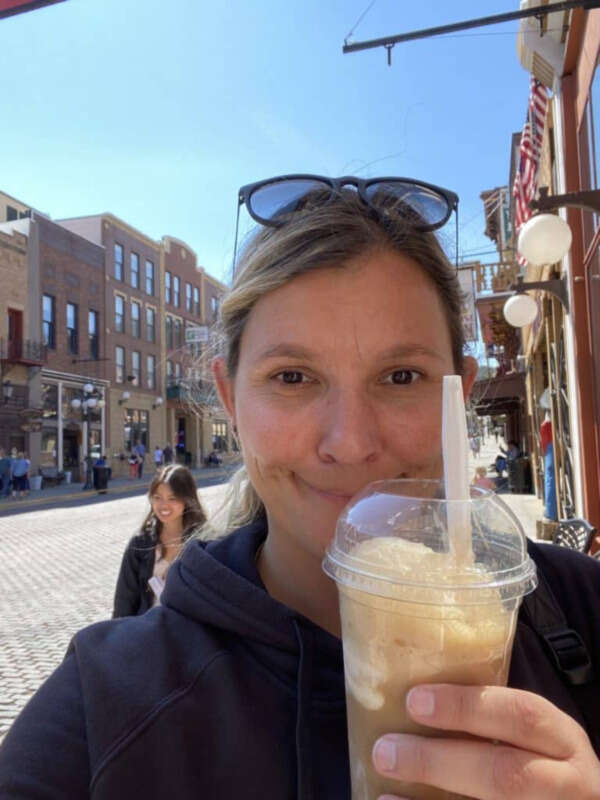 Mount Rushmore
Mount Rushmore National Memorial is one of those places most everyone has heard of. Sculptor Gutzon Borglum created this massive carving the four US presidents George Washington, Thomas Jefferson, Abraham Lincoln and Theodore Roosevelt between 1927 and 1941. It's located near Keystone, in the Black Hills of South Dakota.
Crazy Horse Memorial
The Crazy Horse memorial has been under construction since 1948, but once completed it will become the world's second tallest statue! The memorial honors Crazy Horse, a Native American war leader of the Oglala Lakota. Through his fight against the US government's encroachments on the Native American territories and the Lakota way of life made him one of the most iconic and notable tribal members.
If you want to have a complete experience of your visit to the Black Hills, make sure you visit both monuments and learn about their history.