What a year! This wasn't the 2020 many of us were expecting or hoping for. The pandemic brought loads of heartache. It's easy to only see the hardship and the dark. Even more now, since this year the word 'positive' turned into a negative. With this final article of the year we are hoping to take the dark shadow off and share some of the positive things that happened in the last 12 month. Don't get us wrong, we totally know how horrible 2020 has been for many of you. Nevertheless we want to close off with a positive bang to take with us into the new year.
How the Impossible turned out the be Possible in 2020
Positive Things – The Opportunity
'Like most people, I had a lot of setbacks in 2020. As a veterinary student, a rescheduled final year was a big one. I have been wanting to work in wildlife medicine for over ten years. After a long road to veterinary school and making it through the first few years, I was finally ready to travel from the UK to Minnesota to work at one of the largest wildlife centers in the United States. I saw a huge variety of species from white footed mice to red foxes, from quarter-sized juvenile painted turtles to trumpeter swans (although bats and opossums emerged as my favourites). It was amazing to learn about these new species while also realising how the knowledge I have of dogs and cats can be applied to them.
The Blessings
The animals weren't the only good part. On top of it I was also blessed with a great group of people. I had been having a hard time in the fall with some of the vets I worked with making me feel small. I started to feel like I was weak for being sensitive because it was happening so often. Now I realise, it is possible to work in a place where nearly everyone is supportive and helpful. I realise I am not asking too much that people simply be nice or understand that students are still learning. On my days off, I went on some great walks in beautiful parks and small Hallmark-esque lake towns. I am so grateful for the opportunity I can't wait to work with wildlife again!'
Who says you can't find Love during a Pandemic?
The times of lockdown have been hard for everybody. But it hit the singles community extra hard. Positive things still happened though. What do you do when you are home alone and you can't leave the house? Lisa would probably recommend video chatting with someone that may be the love of your life. After weeks of chatting, she and her boyfriend finally met. Unfortunately soon after the initial meeting lockdown 2.0 was put into effect. Nevertheless they are still going strong and are in it for the long run!
True Love
Have you ever had a photo of your loved one in your wallet? Sajedah met her boyfriend, and she truly believes he is her soulmate. They say the same things at the same time. When they were finally able to visit each other, he gave her a picture of himself for her wallet. Guess what? She was planning to do exactly the same thing. If that isn't real love! Not only did Sajedah find her soulmate. Ashley and Tereza have stories to tell many years from now about the year they met the love of their life while the world was in crisis. And to make it even better, Nikki fell in love twice. Once with a new town to call home, and the second time when she found the person she wants to spend the rest of her life with.
Being stuck turned out well
One thing you didn't want to happen this year was getting stuck in an unknown place with no idea when you would be ableto travel home. Although, Sarah didn't really mind. She got stuck in Austria where she fell head over heels for a cute guy from the UK!
It all started with writing down Life Goals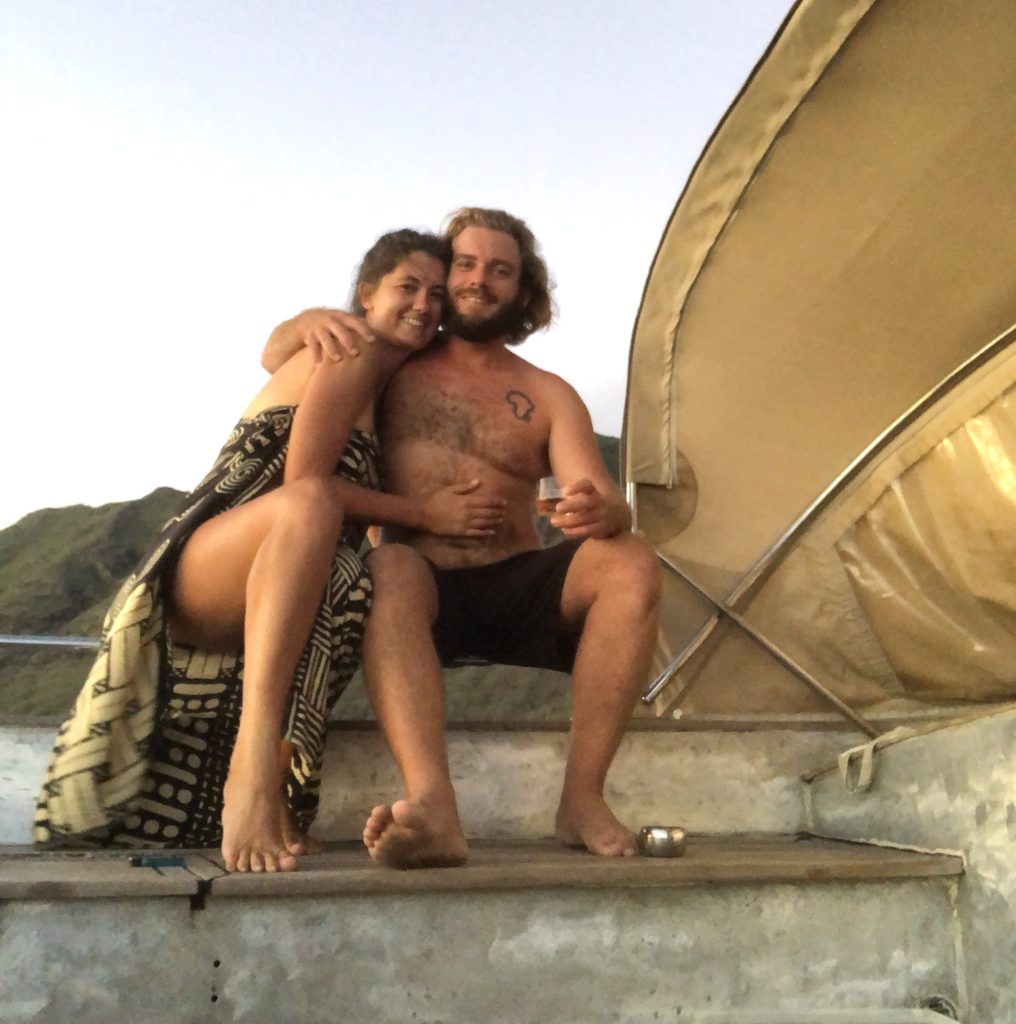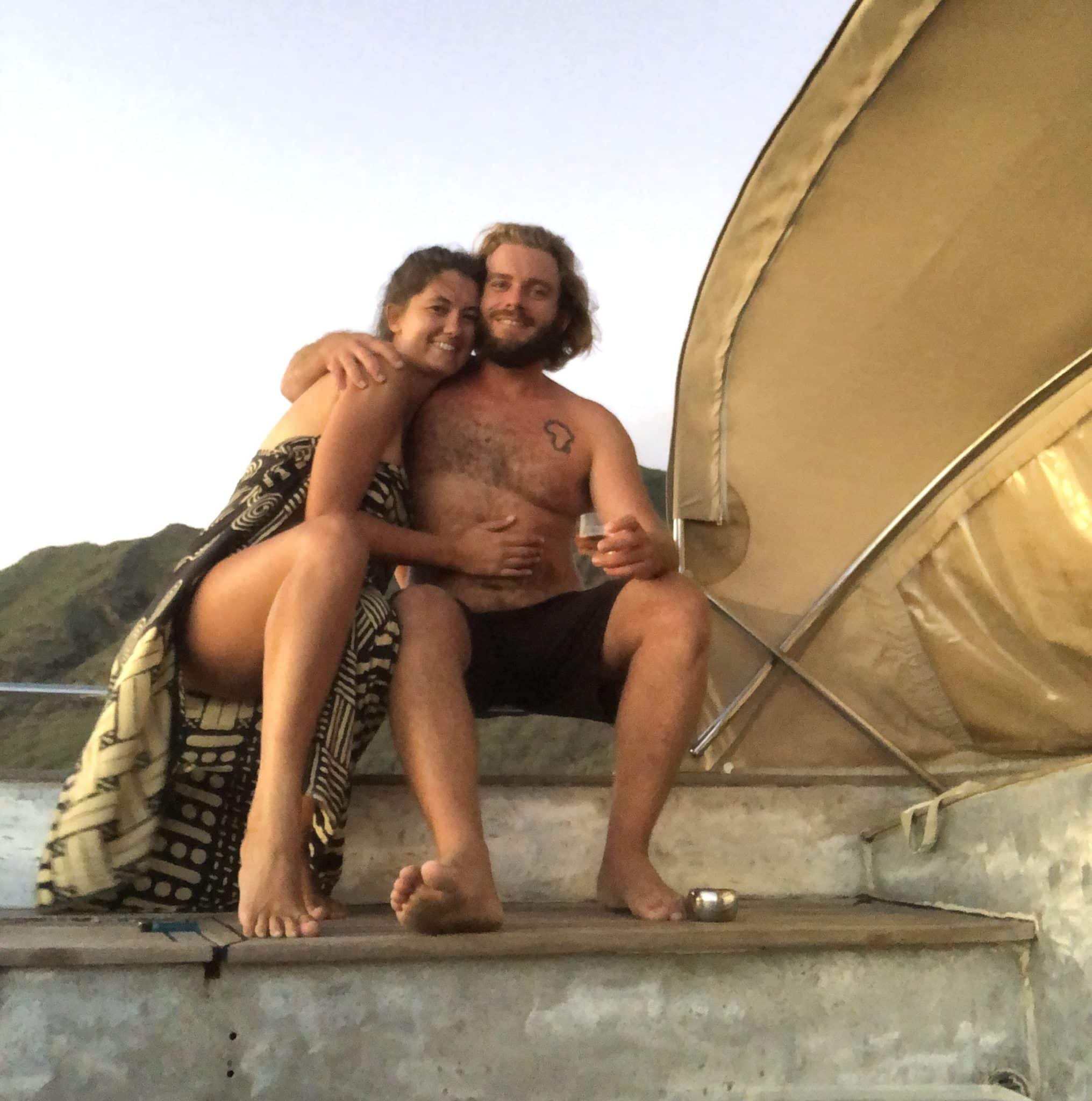 A few years ago Leesa was writing down random life goals and decided she wanted to cross an ocean. Now she is married to a sailor, and together they sail the seven seas.
Meeting the One while learning the Ropes
'I signed up for a boating safety course and was crashing on a buddies boat at a marina where I met my partner a few docks down in San Diego. He was taking care of a boat there that he's been sailing for the last ten years, from South Africa. I shared my dream of crossing an ocean. We traveled together, time passed we and fell in love. Then the government put the lockdown in place. We were stuck in San Diego and decided what better use of time than to… sail!
A Passage to new Adventures
So off we went, crossed to Hawaii with two random crew, and we made it! There were 4 of us. We did a rotation of 6 hours on, 6 off for 24 days straight. Whales came in close proximity, we saw the biggest seas I've ever been in, spectacular sunrises and caught lots of fish. We were all so exhausted on arrival. Crew left, and my partner and I used our time exploring and he proposed! We wasted no time and got married a few weeks later on the bow of the boat by the "pay it forward priest". He asks for a good deed toward the world from the couple in lieu of money payment. Now we cruise the Hawaiian islands on what's now our sailboat. We have no idea what's next, but are fully enjoying getting to know the pods of dolphins in the places we anchor while we figure it out.'
A new Housemate
Unconditional love is what many people seek. Why not get it from an animal? More and more people have decided to open their homes for pets in all shapes and sizes. Renee, Julia, Emma, Lottie, and Barbara all adopted a puppy this year. Emily and her husband didn't adopt one but two puppies. Earlier in the year they brought home Chopper. Just a couple of months later they got him a friend named Scarlet. So now they have an 8 month old and a 5 month old, and that brings them so much joy.
Christina lost her job at the start of lockdown. On the same day she was surprised with a late birthday present from her dad, a little Havanese puppy she called Cleo. It was the start of doing more walks that she was actually enjoying. Her plan for 2021? Kayaking with Cleo around the lakes of the UK. These stories show how much a dog can mean to a family, and how much these families changed the lives of those animals coming from the shelter.
Other Ways to help Animals
Not everybody has the time or room to welcome an animal in their life. Shaleen decided to become a volunteer dog walker. Even now that she is back at work she still walks them at weekends. It makes her very happy, not only to have two part time dogs but also to help out their owners.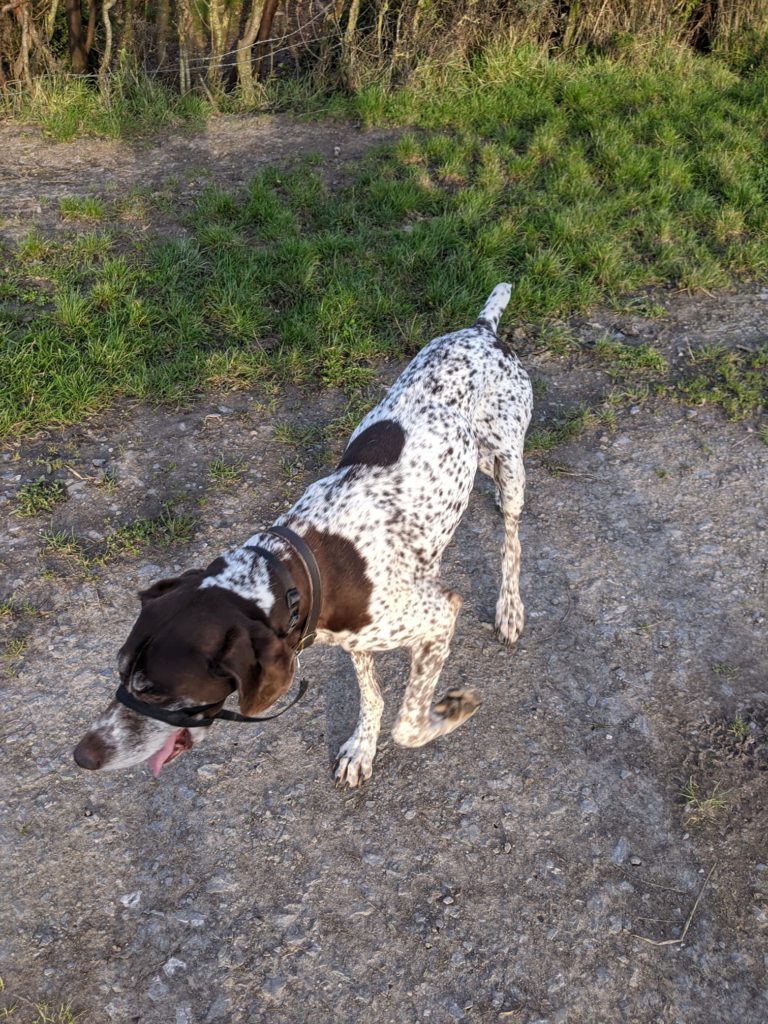 It doesn't have to be a Dog
When Covid brought Sarah home this year, she decided finally take the leap to purchase a horse. Maybe that is not the usual four legged friend, but after looking after and learning from others about horses for years this was the moment to welcome him. Another unexpected animal joined Bailey's family. She and her boyfriend adopted a cat and also a snake. For her the more animals to care for the better, so she got an internship at the Cheyenne Mountain Zoo and fell in love with all the animals there.
Discover old Hobbies
When the pandemic grounded Alaska she returned to a sport she had tried over six years ago. There are many things she is grateful for this year, and one of them is getting back into pole dancing. Have you ever tried something that you want to explore more? Maybe this is the time to do so.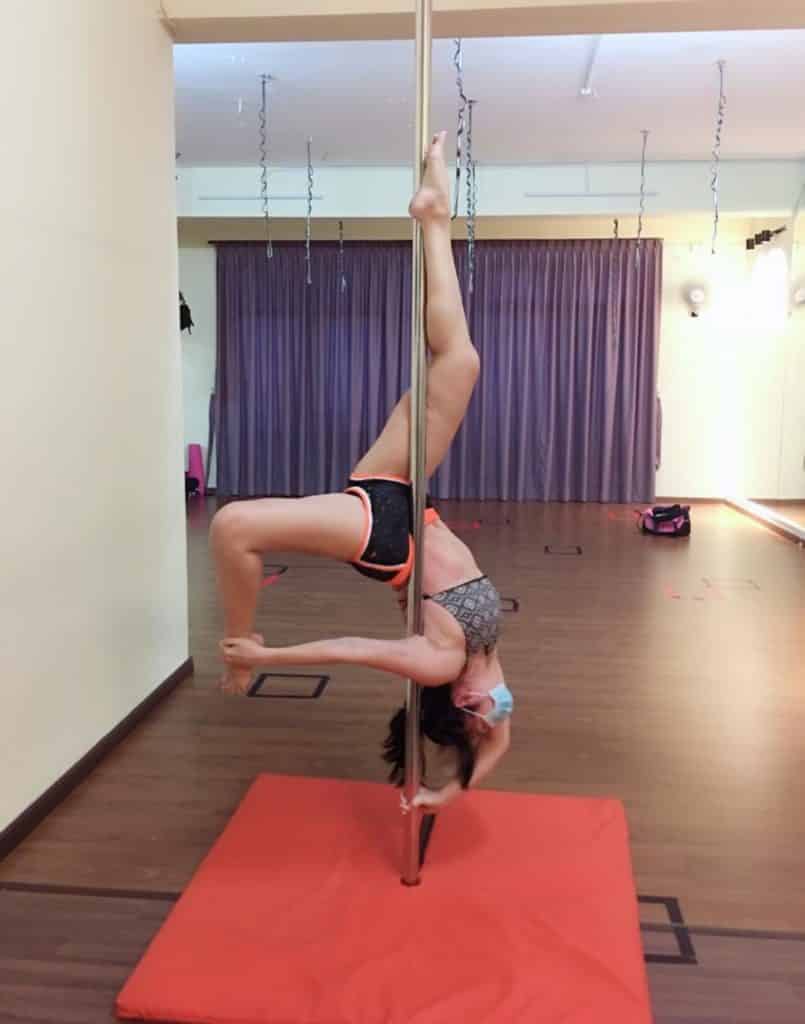 Stuck in Malaysia
'I'm normally a constant traveler, only staying a few weeks in a place before chasing the next adventure sport.' Alaska tells us. 'In the months just before the end of the world as we knew it, I had gotten my skydiving and paragliding licenses and was about to spend the rest of the season snowboarding in Lake Tahoe. But the pandemic grounded me, sending me back to Malaysia to ride out the rest of the year. I realised though that it was the perfect opportunity to get back into pole dancing, an artistic sport I first tried in London back in the summer of 2014. I'd only flirted with it intermittently through the years because I'd never been in a place long enough to actually consistently progress at it.
Pole Dancing
But that was exactly why it surprised me when I got back on the pole two months ago, only to find that my body had a long memory. It remembered moves I thought I had long forgotten. It was even capable of tricks that my mind was more hesitant to attempt. Within a few weeks, I had progressed more at pole than I had in the sum total of the last few years, and I was feeling more empowered than ever. As a freelance writer who spends more hours sitting at a desk now during the pandemic than ever before, I have to endure back problems and a stiff neck and shoulders. Pole dancing has reminded me not to get too stuck in work mode all the time, and has given me a creative outlet to explore my self-confidence, and reaffirm my physical and mental strength.'
Arriving in 2021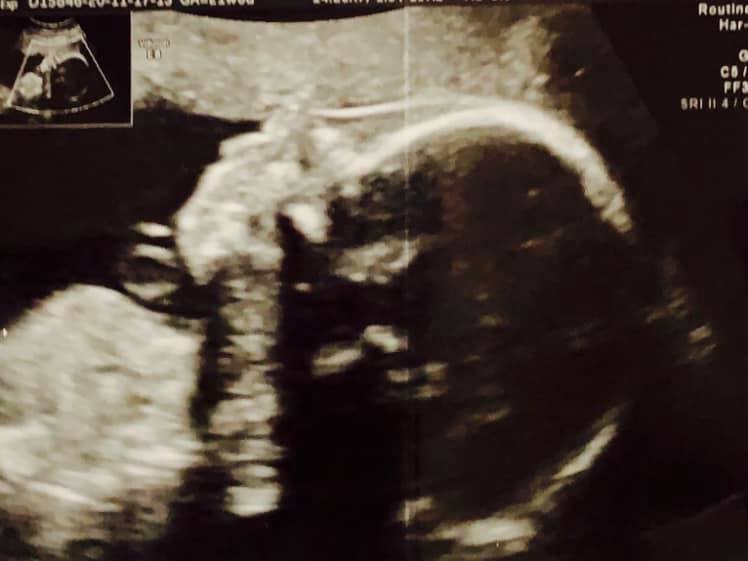 This article is about all the positive things that happened in 2020. But we were also surprised by many responses about great things that will happen next year. Congratulations are in place for Lucy, Jackie, Emilia, Alma and their families who will welcome a baby in 2021. Emilia announced her pregnancy to her family in a fun way after cancelling a trip to Ireland or in what special way Alma got pregnant? Check out the original positive things post for all these wonderful stories.
Saying Yes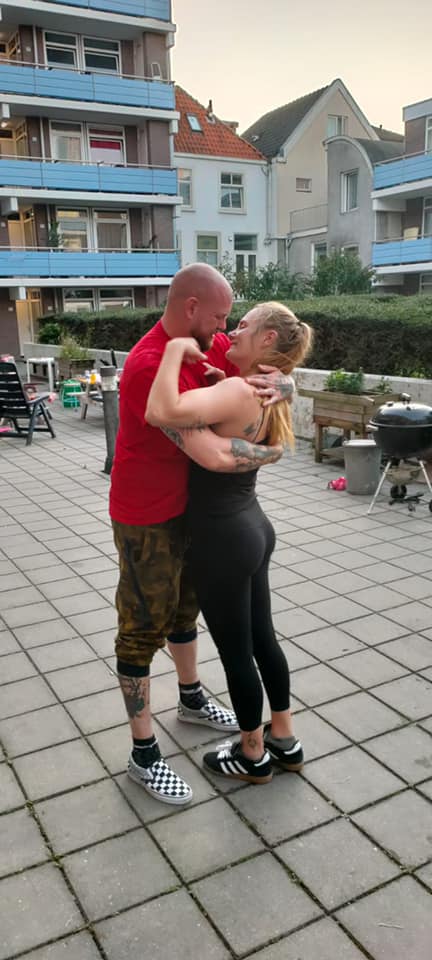 'If you liked it then you shoulda put a ring on it', very wise words from the one and only Beyonce.
For Anika good things come in threes. She got engaged, got a new house and finally after a year got her long term residence visa in the Netherlands. Lyndsay's, Malissa's, Sara's and Aparna's fiancés also listened to those wise words. In the new year they will all be planning a wedding.
Time to combine Passion and Purpose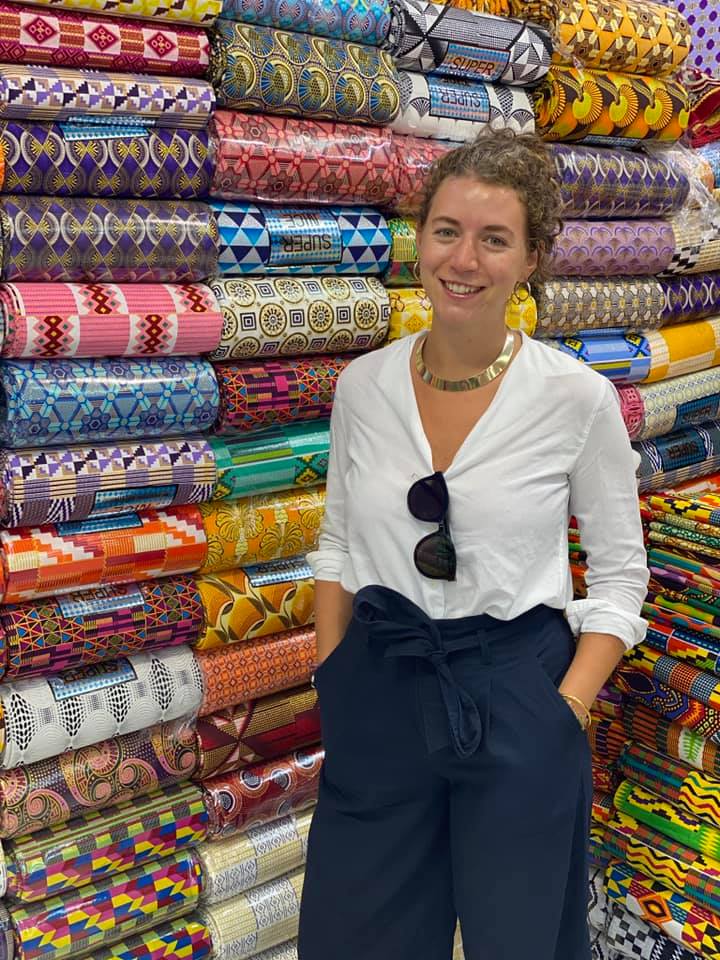 2020 has been rough for Manon. She suffered a loss, and it wasn't easy to deal with the first grief of her life. Work life being slow allowed her to have more time for herself. She used this time to work on a project that links Passion & Purpose, as she calls it.
'I'm part of a non profit organization.' Manon tells us. 'I had been in Cameroon in February 2020 for a medical outreach, right before borders and countries shut down. This was a one of a kind experience, and I was excited to go back, but Covid didn't allow us to move forward with our second mission as planned. The foundation still needs resources to pay bills, therefore with the time I had from lockdown and low activity I started the "sewing with purpose project". I'm sewing for a good cause. I create and sell everything to raise funds for Brain Project Africa. All the money I get from the sales gets donated. This project picked up and I couldn't be more grateful to all the people for the support I received. Yes 2020, you took away too much from me, especially my freedom, but I found a way to make the most of my time and resources to give back.'
All ready for the Future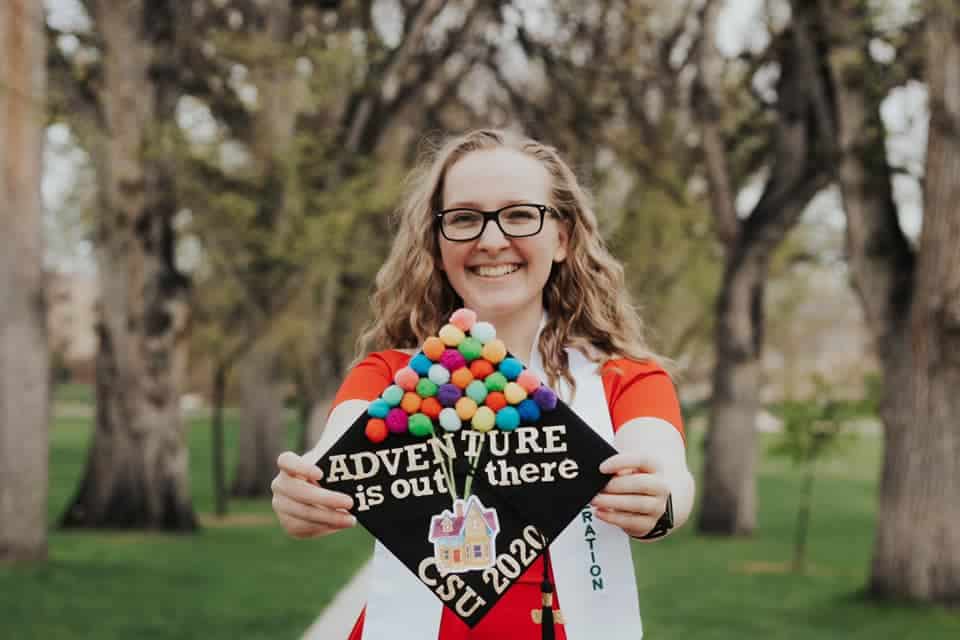 There is so much to celebrate and no way to party with the ones you love. Blood, sweat and tears it had cost many to finally get their degree. And when it finally happened, there was nobody with flowers, cheering them on or making a toast on a graduation party. The same happened to people who finally found their dream job, or who got accepted at a college or university. Congratulations were given, but no get-togethers were possible to celebrate a new part of life. Here we give some space to these important moments in the lives of our HERA members.
Graduations
Melissa graduated as the first in her family with a masters degree. Right away she launched her own business. Natalie got into grad school at one of the top 3 schools in her field.Marcie got accepted and started grad school. She's going for her Master's in Equity Studies and hopes to be done in 2,5 years. Katelyn graduated from college. Stephanie got her Doctorate in Physical Therapy. She passed her boards, moved to a new city and started her career at her dream job working with children with disabilities. A totally different course but worth mentioning, Allison started leaning about wine from a friend who studied wine for 6 years. They meet every week on Zoom, and she's loving learning about wine.
New Plans
Janine had to change her summer plans, so instead she start working at a campground in the Swiss Alps. It was ann awesome experience, and she met a bunch of great people while exploring an amazing area of her home country.
Job Opportunities
Danielle got to live in Alaska for a month for a temp job. Ariel got hired at her dream job as a flight attendant. For Bhushavali, it was a special moment was when she became ambassador of expats at the local tourism department in Vlaams-Brabant.
Lexi always dreamed about becoming a teacher. She finally did, and at first it was very trying. But in June 2020 she could proudly say that she didn't give up and that she had survived her first year on the job!
Setting Boundaries
The story of Christine is very inspiring. For the first time in her 24 year career as an educator she allowed herself to develop work boundaries. She is not spending extra hours at school anymore by showing up early, staying later or working weekends. The tasks still will get done, so there is no need to feel guilty.
We saved the Best for Last
When we asked you about the good things that happened to your this year, we received more amazing replies than we had dreamed of. It's impossible to post them all here. Please take a look at the original post for all the inspiring stories. While the new year is creeping ever closer, we have a few more beautiful stories we didn't want to keep from you.
Grandmas who travel? Jenna's grandma made a 13 hour trip by car to see her granddaughter on her wedding day, from a (social) distance.
Did you always dream of becoming a published author? Komal can now call herself a published co-author of the book called 'contentious cities' published by Routledge.
Michelle had a heart attack in September. It was the scare of a lifetime. Her sister saved her life and thankfully Michelle is still here to tell us all about her amazing sister.
Martene and her family left their home town in Lennox Head, Australia and set off in their beach house on wheels. She reported that they had an amazing time. They saw and experienced some of the most magical places. Sometimes they even had those places all to themselves.
Kara purchased the cabin her grandparents owned for nearly 30 years and spend the entire summer at the cabin. Her dad helped screen in the deck. She spent many hours out there reading, napping, and playing games.
Martine is from the Netherlands. Six months of the year she travels with her husband who works on a cruise ship. When she isn't exploring new places she loves to read, write postcards, and crochet. You can follow her on Instagram as @martinemuis, on her blog, or watch her video's on youtube.