Sometimes you just want to be surrounded by the ocean, listening to its soothing sounds and feeling the warm sand between your toes. Freeport, Grand Bahama is a paradise for anyone who wants to get away from the daily hustle and just relax. It is a tropical paradise beckoning you to visit.
This post contains affiliate links. This means we make a small commission at no cost to you if you click through and make a purchase. All prices listed are accurate at time of publication. 
Freeport in Grand Bahama (A Memorable Paradise)
Freeport is the largest city on Grand Bahama Island which is the northernmost island of all the Bahamas. Its proximity to the East Coast of Florida makes Freeport a popular vacation destination.
If you are planning a trip to Freeport, I have some tips to help you get the most out of your visit to this place that I love so much.
How to Get to Freeport, Grand Bahama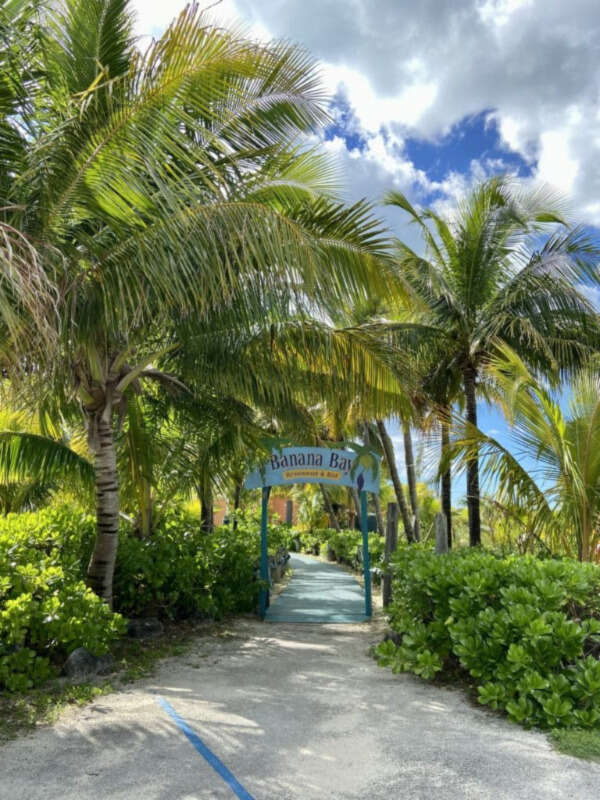 From the United States, you can easily get to Grand Bahama International Airport from Fort Lauderdale or Miami. Travel to Freeport can be accomplished by flights out of Miami or Fort Lauderdale. There is also a ferry that operates between Ft. Lauderdale and Grand Bahama. Freeport is a popular cruise port, as well.
Things to Do in Freeport Bahamas on Grand Bahama Island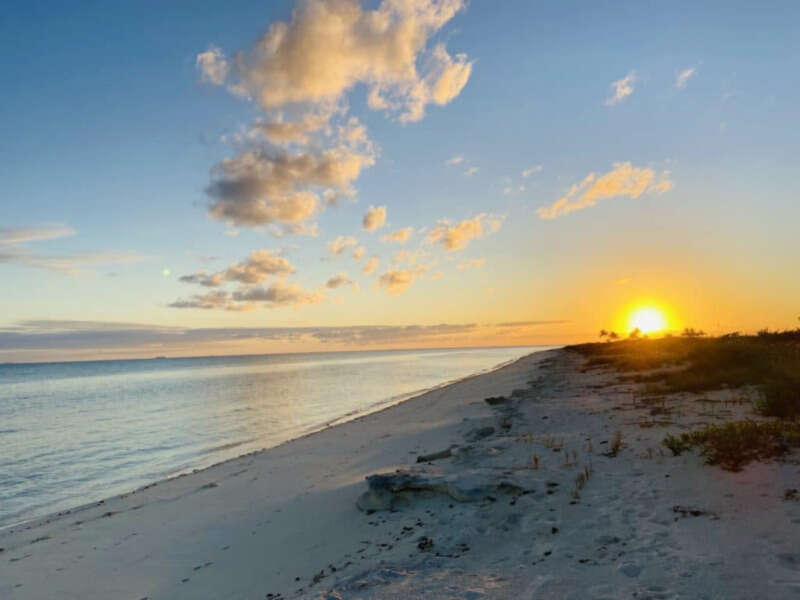 You will never run out of things to do in Freeport, and if doing nothing is what you want to do, Freeport is the place to do it. You can take your shoes off and relax for a while or take advantage of the many outdoor activities available on the island.
Water Activities
The average water temperatures in December are 77 degrees, making Freeport the ideal spot for beach lovers. Activities in Freeport center mostly on the ocean and the island's idyllic beaches. Taino Beach is known for having quiet, remote stretches of sand, and is the perfect beach to just chill and relax
The most popular water sports are swimming, jet skiing, diving with sharks, snorkeling along the reefs, fishing, boating, etc. Xanadu Beach is well known for water sports, making it a popular destination. There are plenty of group excursions, jet ski rentals, boat rentals, and charters available.
My husband and I went on a fishing trip with a friend who owns a boat. We were rewarded on our boat ride with some very impressive yellow-eyed red snapper, and we only ventured out one mile offshore. We love fishing, but for me, the best part is being out on the ocean.
Golfing
The Bahamas is one of the most exciting places to play golf in the world. The Bahamas Great Exuma Classic is played at Sandals Emerald Bay Golf Club. Lucayan Golf Course & Country Club, Fortune Hills Golf & Country Club, and Reef Course & Country Club are the most popular courses on the island.
Shopping
If you are stopping in Grand Bahama on one of the many cruise ships that visit, you can't miss the Freeport Cruise Terminal located at Port Lucaya Marketplace. The port area marketplace is less than 10 minutes from Freeport by car and is one of several duty-free shopping areas in the Bahamas. Buy fresh fruit, souvenirs, and many local handmade goods at the international bazaar.
There are tour companies on Grand Bahama that can arrange and organize some of these activities and trips for tourists. If you are staying in a resort, check with the concierge for assistance.
Nature
Lucayan National Park is a popular stop for nature enthusiasts. The 40+ acre park boasts one of the largest underwater cave systems in the world. Nature trails and boardwalks lead to a variety of ecosystems and local flora.
If you enjoy bird watching and just being in nature, Rand Nature Center is a naturalistic park where you can learn about native fauna. Foot trails run through a pine forest. It is quite lovely.
Peterson Cay National Park is known for kayaking and is a top snorkeling spot with an active reef, and an abundance of tropical fish. You might even run into a nurse shark, but don't worry they are harmless.
Where to Stay in Freeport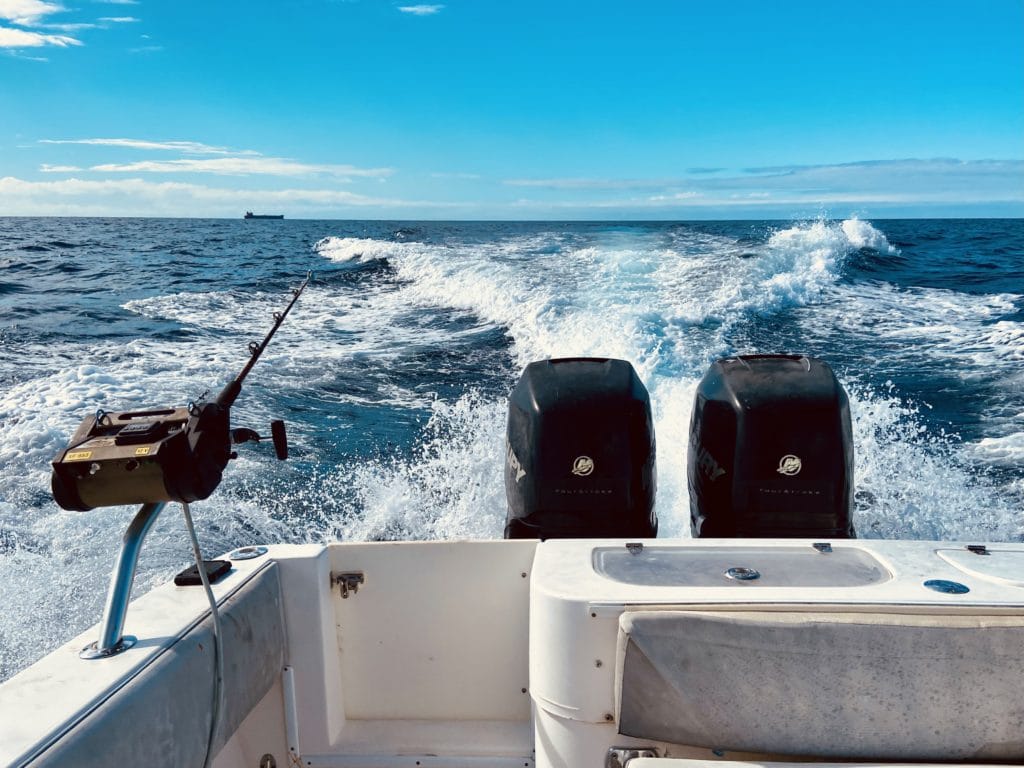 Freeport is home to many world-renowned all-inclusive resorts such as Lighthouse Pointe at Grand Lucayan Resort.
I recommend staying in a central location. Another option is to stay at a location from which getting around on foot or by water taxi is easy enough. If that is what you decide to do, then any one of the hotel options on or near Lucaya Beach and Taino Beach would be a great choice.
There are many places to stay in Freeport, and to fit every budget, including all-inclusive resorts. I recommend doing your homework and reading some recent reviews.
How to Get Around on Grand Bahama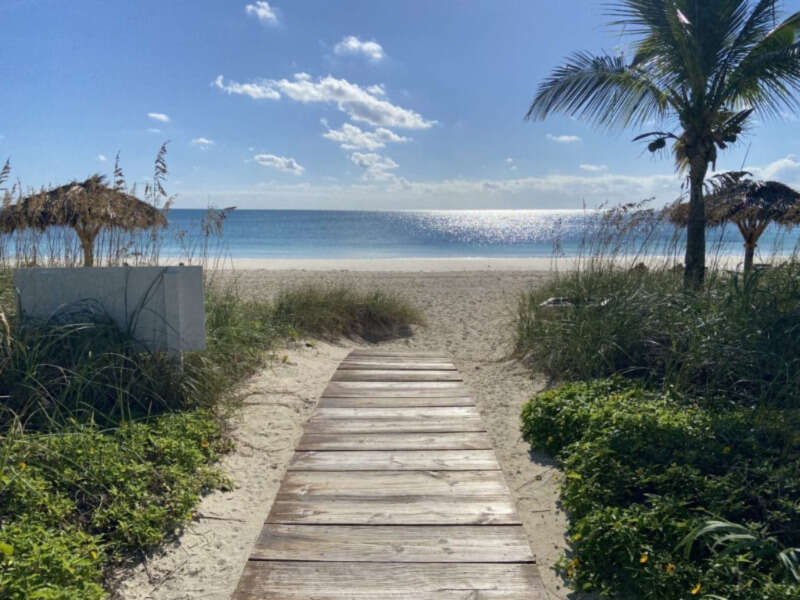 Before going you need to know that renting a car is important for getting around the island. And if you are an American, like me, you will need to feel comfortable with driving on the 'wrong' side of the road.
Sure, there are cab taxi services. You see them standing around at the Grand Bahama airport waiting for potential passengers. But I haven't personally used them for daily transportation because we have friends on the island.
The Island of Grand Bahama is not that big, and with a map, you can drive your rental car around easily. If you're worried about getting lost, then be sure to have a GPS system that works on cellular service in the Bahamas. Talk to your cell phone service provider about cell coverage for GPS use in the Bahamas.
Before I tell you about the places to eat and visit in Grand Bahama, I want to tell you a little bit about my experience with the Bahamian people. The Bahamian people are some of the nicest people that you will meet. Their easy-going attitude reminds me of the people in New Orleans, my home.
One time after the storm I was standing on the beach, staring at the ocean that just wreaked havoc on the island. I was lost in thought when a Bahamian approached me. I think he must have noticed the worried look on my face. He greeted me with a quick and genuine smile, which is such a characteristic of the Bahamian people. He looked out over the ocean and said: "This is life".
THE POWER OF THE OCEAN
Then I looked back at the ocean and realized that it is the sea, that is the mother of the Bahamas. She surrounds Grand Bahama with loving waves like soothing arms, but every once in a while she sternly reminds us of her incredible powers.
The Bahamian asked me if we were okay, and I replied we were fortunate. He then let me know that if we needed anything at all, he was there to help. Bahamian people's friendly and gracious attitude is a hallmark of what every tourist can look forward to when visiting the beautiful island of Grand Bahama.
Where to Eat in Freeport
A day at the beach will peak your appetite, and you will want to get a taste of the local food. When I stay on the Island for any length of time, I usually have the opportunity to dine out. My favorite places are Banana Bay, Pier One, and a little outdoor eatery located on the far west end of the Island called Old Bahama Bay Resort.
The local cuisine is not spicy and is heavy on seafood. I love seafood, so it's a win-win for me. Some of my favorite tasty picks are Conch Fritters, Bahamian Peas n' Rice which is like dirty rice minus the meat, Sushi, and Fried Ocean Fish.
The prices at the restaurants are generally moderate. The most convenient currency for the Bahama is the US Dollar, and credit cards.
THE BAHAMAS – A SECOND HOME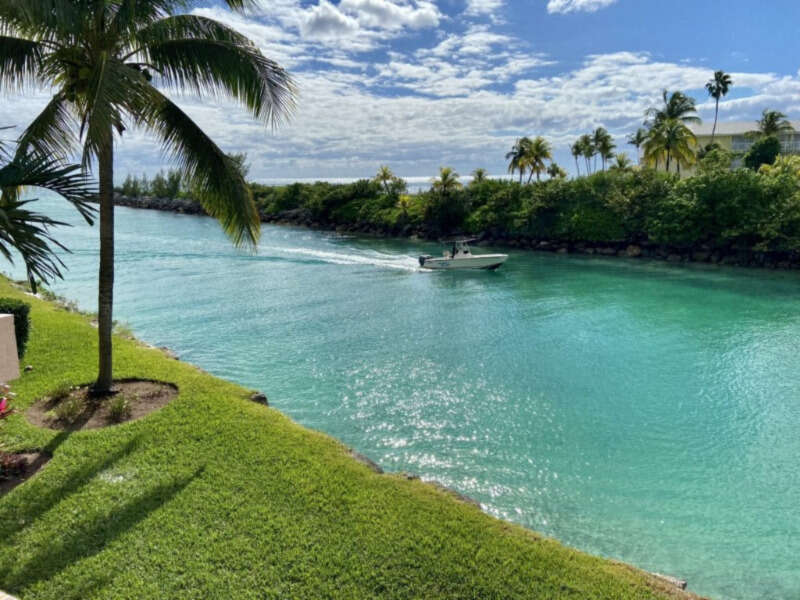 For me, the Bahamas is more than a getaway: it is a second home. The people, the food, and a feeling of Island happiness brings me back there again and again.
Visit Freeport, Bahama with the expectation of having the best time ever.