Italy is one of those European countries that boasts the perfect balance of fun, work, and leisure. This is why its cities have become true havens for digital nomads in recent year. As the urban culture in Italy and its little neighboring island of Sicily have everything a digital nomad might need to run a successful career. All the while living a life of adventure and leisure. But you'll probably need some tips on the best places to live in Italy as a digital nomad.
This post contains affiliate links. This means we make a small commission at no cost to you if you click through and make a purchase. All prices listed are accurate at time of publication.
Best Places to live in Italy as a digital nomad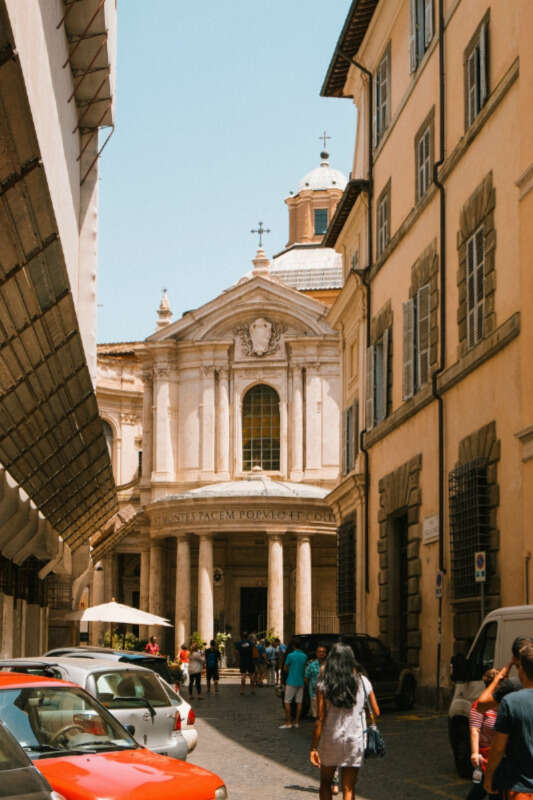 Italy is small on a global scale. That doesn't mean that you don't have plenty of interesting things to see and do on every corner of the map. In fact, the worst thing you can do is stay put for the entirety of your stay. So here is your digital nomad Italy guide. This will help you experience it in all of its shining glory.
Picking your ideal work environment
It doesn't matter where you touch down. You will immediately discover that the city has everything digital nomads in Italy need to resume work as usual. The internet connection is rock-solid in Italy. It is much more reliable than Australia and other faraway lands, for example. So you can enjoy a steady Wi-Fi signal no matter if you choose to work at a café or from your Airbnb.
The coffee culture is prevalent here, as you might have already heard. Each city is dotted with charming corner-side coffee shops that simply radiate peace, comfort, and social vibrancy. You will be able to enjoy some peace and quiet at your laptop. But you will also have no problem meeting other Italy digital nomads, new friends, future colleagues, and even clients.
Shopping around for digital nomad coworking spaces
Even though you have the option to work from your apartment or a local café, your vocation might require a dedicated office space and a professional work setting. No worries, Italy is a popular digital nomad destination and as such it boasts numerous co-working spaces in every city.
Take Milan, for example. This is an urban gem every digital nomad and millennial should visit at least once in a lifetime. Professionals and career-driven individuals flock to Milan from around the country in search of prospects, contacts, and strategic partners. Head over to Copernico Milano Centrale (Via Copernico, 38) or Cowo Coworking (Via Gian Giacomo Mora, 22) or other coworking hubs scattered around the city to experience the energy of Milan's digital nomad culture.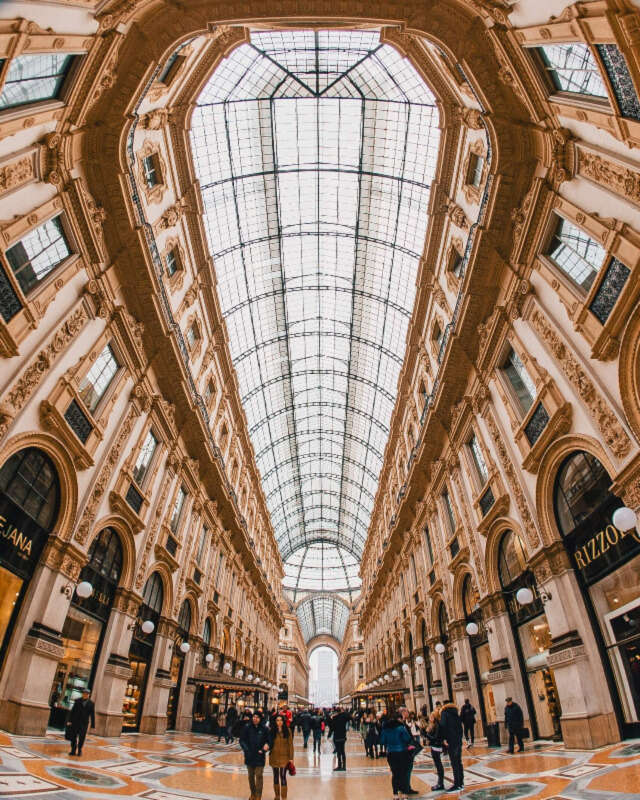 Working while exploring the countryside
It wouldn't be an Italy adventure if you weren't to explore the vivid natural and historic gems of the country. Plus, keep in mind that this country is the birthplace of the Roman Empire. It would be a crying shame if you were to miss out on the historic landmarks dotting the countryside, where you can find some of the best places to live in Italy.
One of the best ways to visit quaint historic towns is from the water. Don't worry, barge tours offer non-stop Wi-Fi to ensure that you're covered. Especially the luxury barge hire deals that include numerous perks such as gourmet Italian meals, wine, and comfy accommodation to make your journey a memorable experience. After all, you should enjoy yourself a bit. And remember, Italy is more than just Rome and the Colosseum. It's also about the history, the nature, and the overwhelming beauty of its countryside.
Moving from city to city
Once you're back on shore and in the hustle and bustle of urban life, you want to make a plan to visit every notable city on the map. These should include popular digital nomad locations such as Rome, Milan, Florence, Venice, Naples, Genoa and Sicily's Palermo. However, don't forget about the smaller breathtaking towns either. There are Siena, Verona, Parma, Terni, and of course, Pisa. All of these are some of the best places to live in Italy.
How should you reach all of these destinations, you ask? Via Italy's impeccable train system, of course. Italy has an amazing train system that can take you from and to every notable urban location across the map. And it's affordable to boot. Once in the city or town, hire a bicycle or take on an exploration tour on foot to enjoy the true beauty of your new surroundings.
Embrace the local way of life
On a final note, being a digital nomad in Italy is all about learning about the local culture and assimilating yourself into the local way of life. Don't be a stuck-up foreigner. But instead get into the groove of things immediately upon touching down! Find a cute café, have an espresso on the sidewalk. Say hi to passersby, and put a wide smile on your face – Italians are a friendly bunch. They will love you for being friendly yourself.
Italy's best places for digital nomads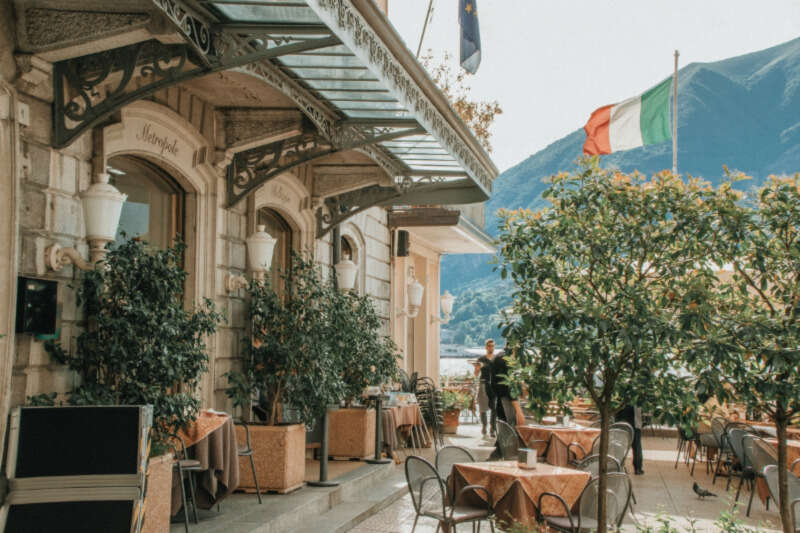 Rome – The prices are a bit higher than elsewhere in Italy, but the networking opportunities are plenty.
Milan – Italy's fashion capital has a large number of co-working spaces.
Trieste – Small town feel with great internet connections.
Genoa – A main economic center with a small but healthy number of digital nomads.
Palermo – The island lifestyle is attracting an ever-growing number of digital nomads, and co-working spaces are expanding.
Bari – A very budget-friendly option with a more relaxed feel than the big cities.
Bologna – This Italian gem has less tourists, but a number of co-working spaces and lovely cafés to work at.
Florence – A cultural center with a wide array of co-working spaces and after-work opportunities for entertainment.
Naples – An authentic Italian city by the sea with lower cost of living, but not-so-great infrastructure.
Cagliari – Island life at its finest, except the infrastructure isn't top notch.
Must-Have Items for Digital Nomads
Parting words
Italy is one of those countries that successfully fuses its rich history and culture with the modern way of life. This is why digital nomads have been flocking to the country in recent years. And it is why you should spend time working and basking in the Mediterranean sun.
Marie Nieves is a lifestyle blogger who loves unusual trips, gadgets and creative ideas. On her travels she likes to read poetry and prose and surf the Internet. Her favourite writer is Tracy Chevalier and she always carries one of her books in her bag. She spends most of her free time at home walking her Labrador Retriever named Max. She is an avid lover of photography and a regular author at High Style Life. You can find Marie on Facebook or follow her on Twitter and Pinterest.