Looking for some inkspiration that captures your love of travel? We were too. That's why we asked the Girls Who Travel community to share their best travel tattoos from around the world for women and OMG they did not disappoint! From world maps to passport stamps to a palm tree, what could be better than spending time in a place, fall in love with it, and get a permanent reminder of that happiness? There were so many gorgeous submissions, small tattoos and big tattoos, black and white, or in color, they were all incredibly gorgeous and it was seriously hard to choose. But we did our best to put together a collection of some of our favorite and best travel tattoos from around the world. If you are in need of travel tattoo ideas, you have come to the right place!
Best Travel Tattoos From Around The World
Round the world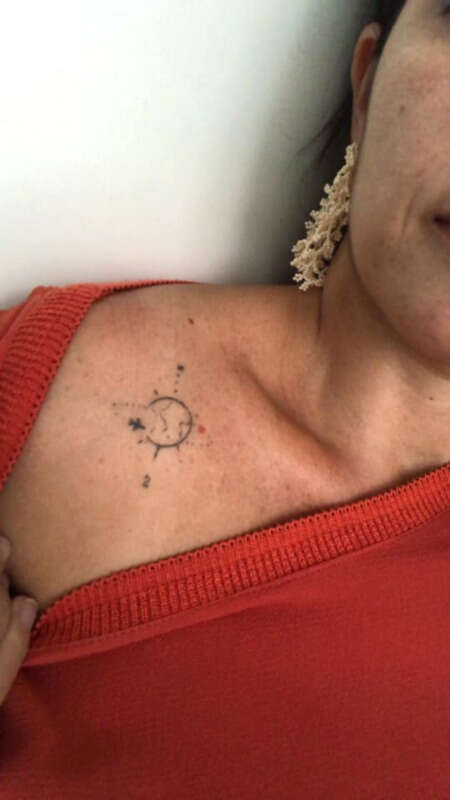 Want something small that say something big? How gorg is this compass inspired tattoo from Lu S.? This dainty design says everything with just a few lines. Small tattoos can have a big meaning!
Continents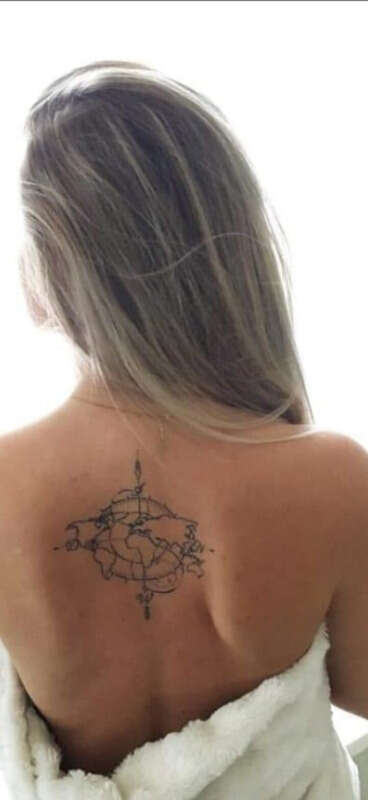 Naomi M. rocks this stunning back tattoo, featuring the 7 continents in an artsy display, which is definitely one of the best travel tattoos. While this beautiful design could go just about anywhere, there's something fun about having a travel tattoo that people will see as you're walking out the door on your next adventure.
Globe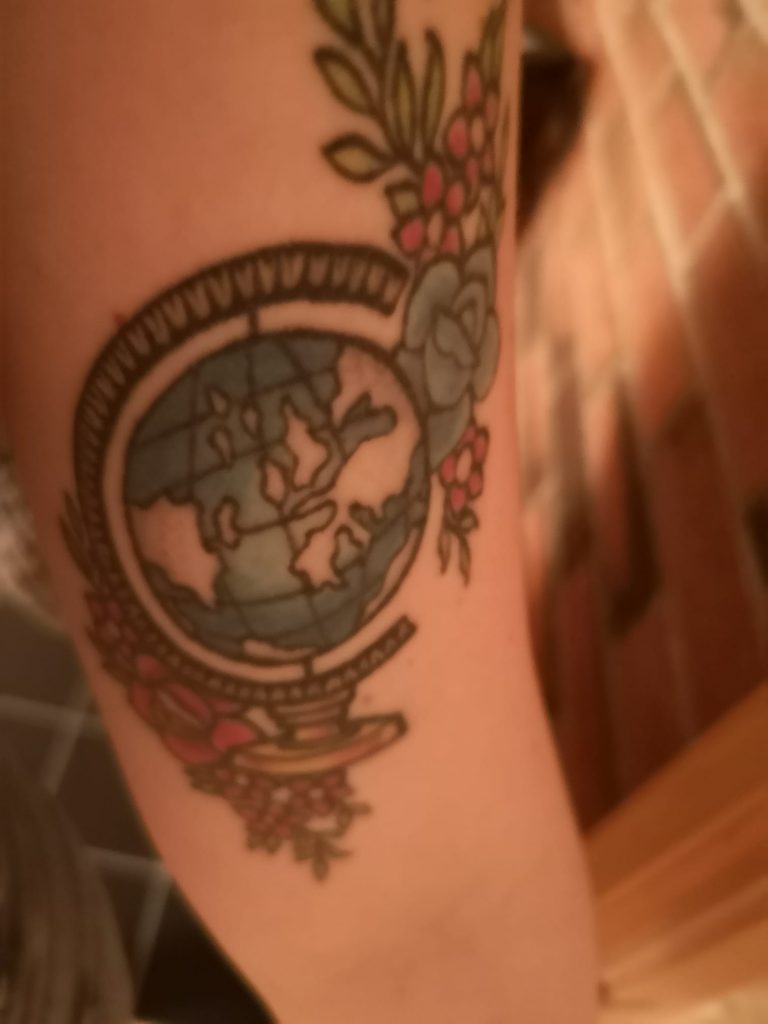 Tonje M, got this beautiful tattoo in Thailand. What's better than spending time in a beautiful location and getting a tattoo as a permanent memory? We especially love that she went with an old school globe. Do they…even make those anymore? The blossoming flowers adds the perfect feminine touch.
Passports and Planes
The perfect combo of passport stamps and planes! We are officially obsessed! If you're ever sad about losing stamps because your passport expired, this might be one of the best travel tattoo ideas just for you. Jessica S. has come up with a great way to make sure those well earned passport stamps are never retired.
Compass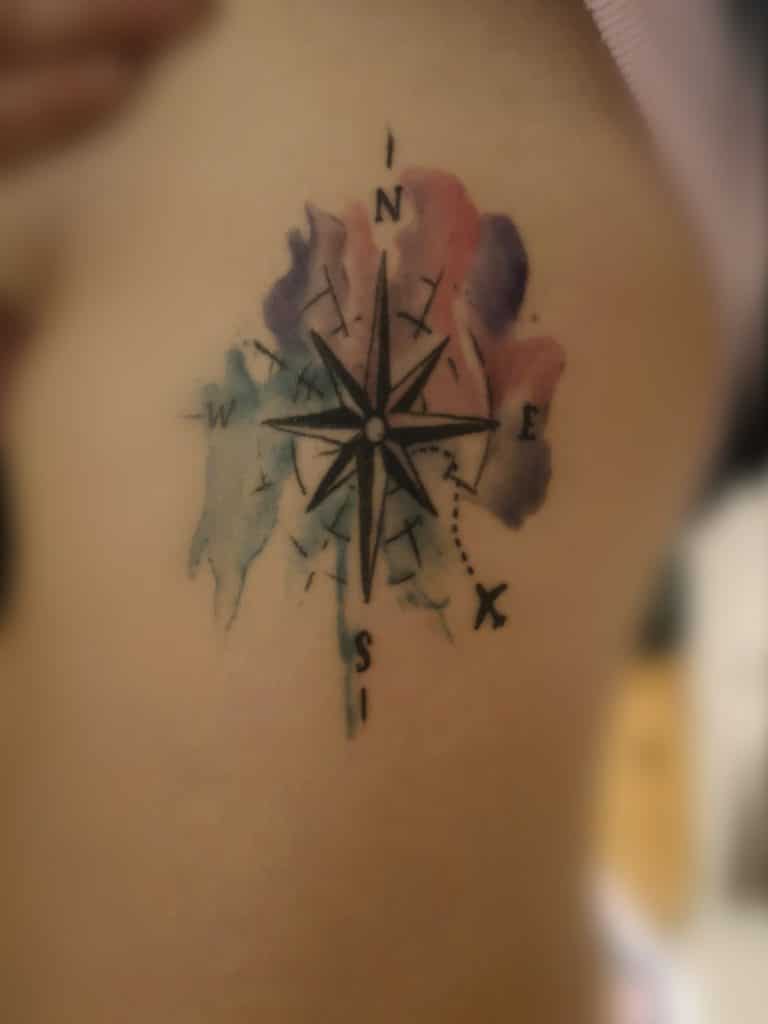 This compass from Kersty F. is almost too cute for words. The water color tattoo design adds just the right touch of softness and whimsy. With that cute little airplane to finish it off — muah! It is perfection.
Wanderlust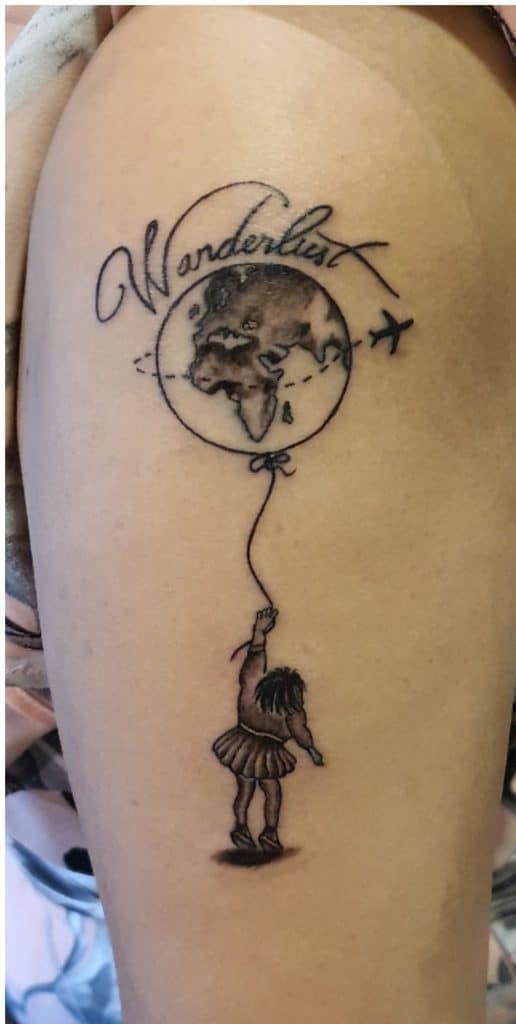 Krupa H. has us smiling with this playful travel tattoo of a little girl holding onto a world balloon. Such a sweet image that really captures the child like joy of holding the world in your hand as you set off on your next trip. Take us with you little girl!
Quote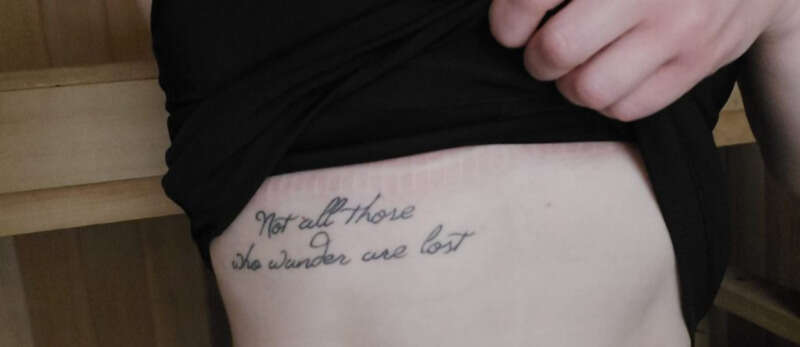 One of the best travel tattoos could be a quote. There are so many fabulous quotes about traveling, and all of those are great travel tattoo ideas, but this one really hits home (or perhaps hits abroad?). We travelers know that not all those who wander are lost. McKenzie W's beautiful script tattoo is the perfect reminder to keep on exploring.
Coastal inspired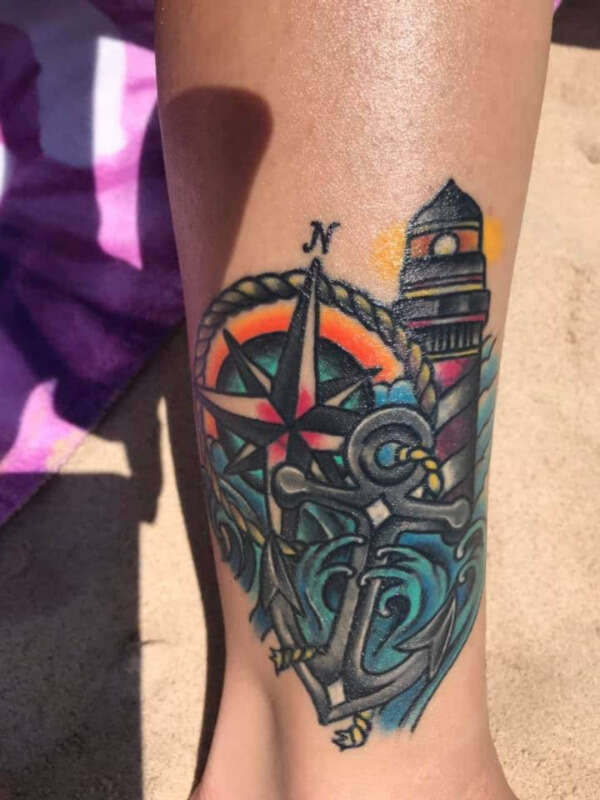 As we love to remind our members, traveling is about so much more than passports and plane tickets. This is one of the absolutely amazing best travel tattoos from Kaelynn H. with an anchor and lighthouse is all about travel by boat, one of our favorite ways to see the world!
Coordinates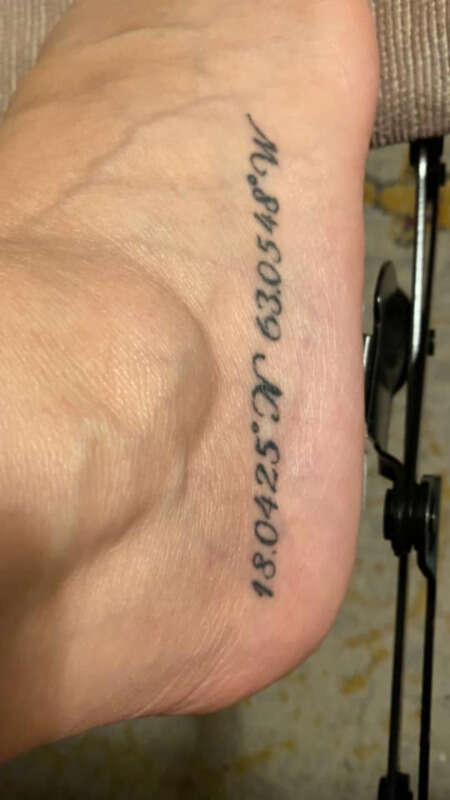 This is the coolest of the travel tattoo ideas ever from Melissa P. Is there a place that has stolen your heart? Maybe the first country you visited? Or a memory you never want to forget? A mountain climbed, literally or figuratively? A place you loved spending time? Why not get a tattoo of the coordinates of that exact location! This is one of the most memorable best travel tattoos.
Enjoy the journey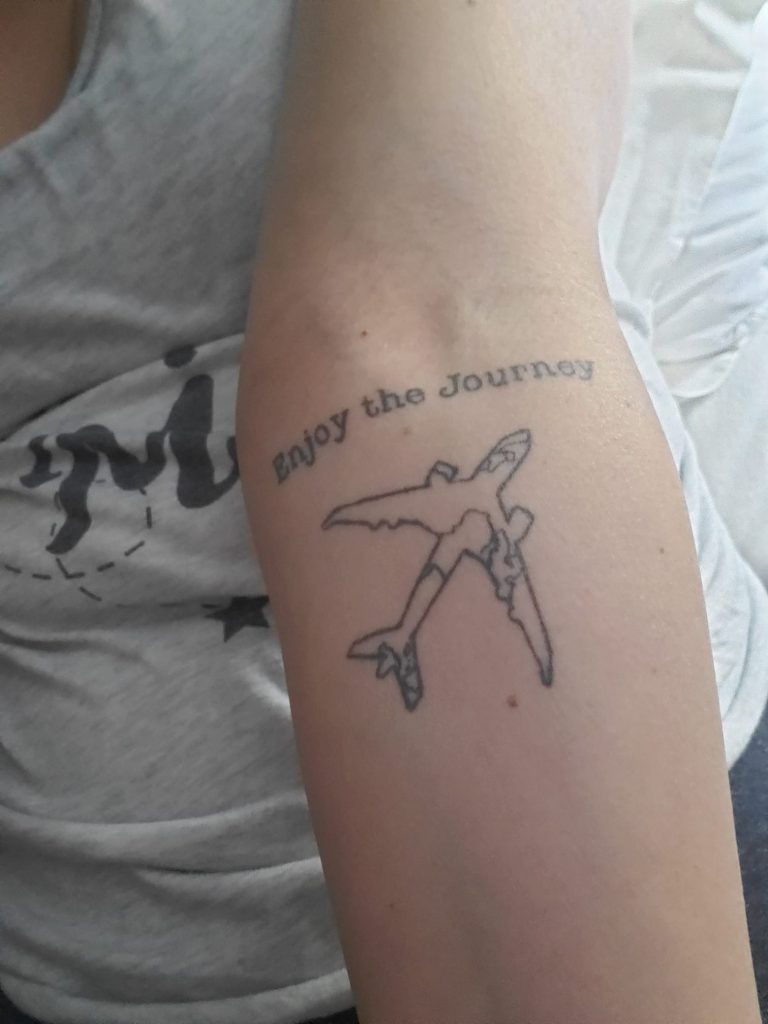 Travel is as much about the journey as it is the destination. On the way we make friends, discover new things, find our strength, and have unexpected adventures. Just make sure you wear comfortable shoes. Emma D. captures the traveler spirit with this inspired tattoo, which we love, love, love for our travel tattoo ideas!
Resferber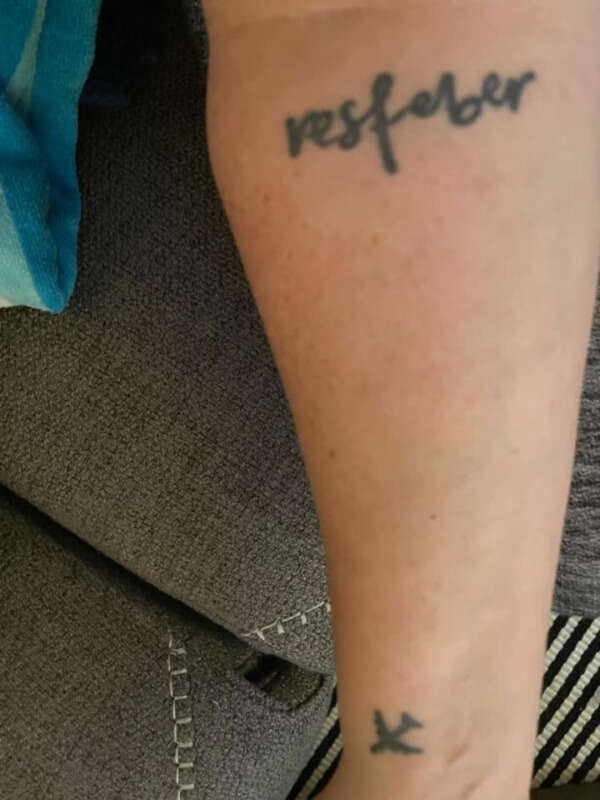 Resfeber (n.)
Origin: Swedish
Definition: The restless race of the traveler's heart before the journey begins, when anxiety and anticipation are tangled together.
Yes! Jen S. found the perfect word to sum up what it means to be a traveler. That mingle of excitement and nervousness is perhaps one of the best parts of travel – when everything and anything is possible. And hey, Jen, we see that adorable little airplane on your wrist. We love those meaningful small tattoos!
Andiamo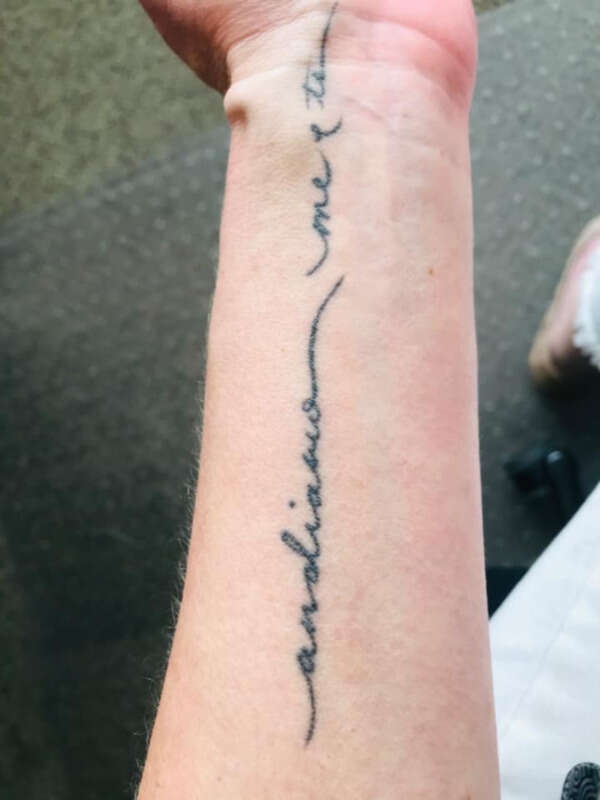 Andiamo me e te, a simple but deeply meaningful sentiment in Italian. Let's go, you and me! The call of the traveler to their beloved (and hard to find) travel buddy. Devron M. is giving us goosebumps.
Walking the globe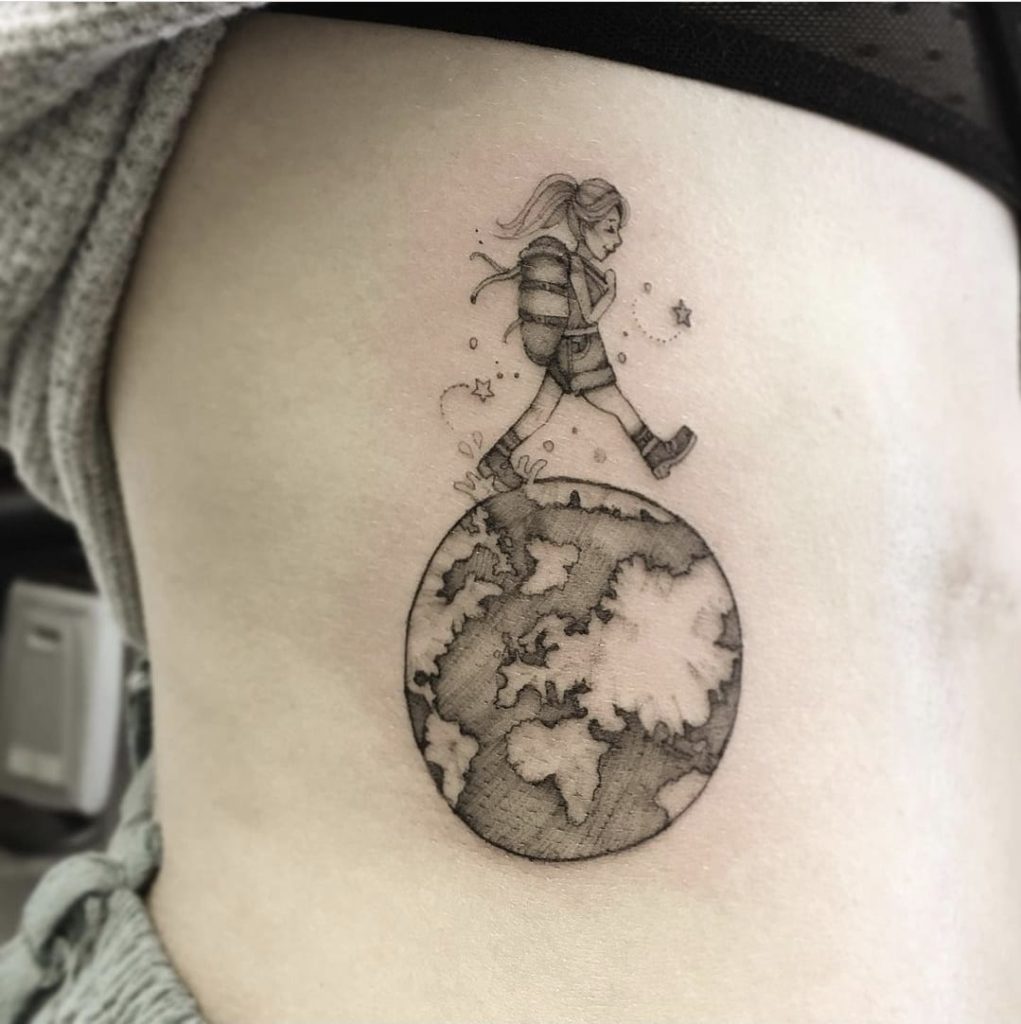 How adorable is this? So adorable it almost hurts. We know exactly what this – literally – globetrotting gal is feeling with that confident smile and big step. The world is Danielle B.'s oyster and it's ours too! This is one of our favorite travel tattoo ideas!
Petals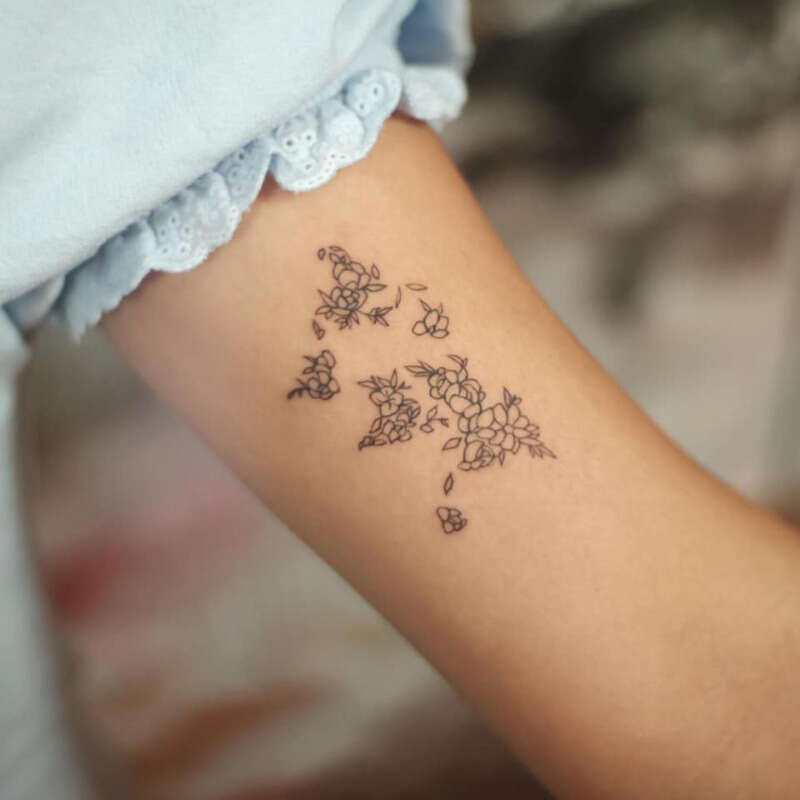 Tawita A. has us melting over this incredibly sweet tattoo of the world as flower petals. It's so delicate and yet so unmistakable. It's got us thinking: what other ways could you creatively display the continents or world maps?
Girls Who Travel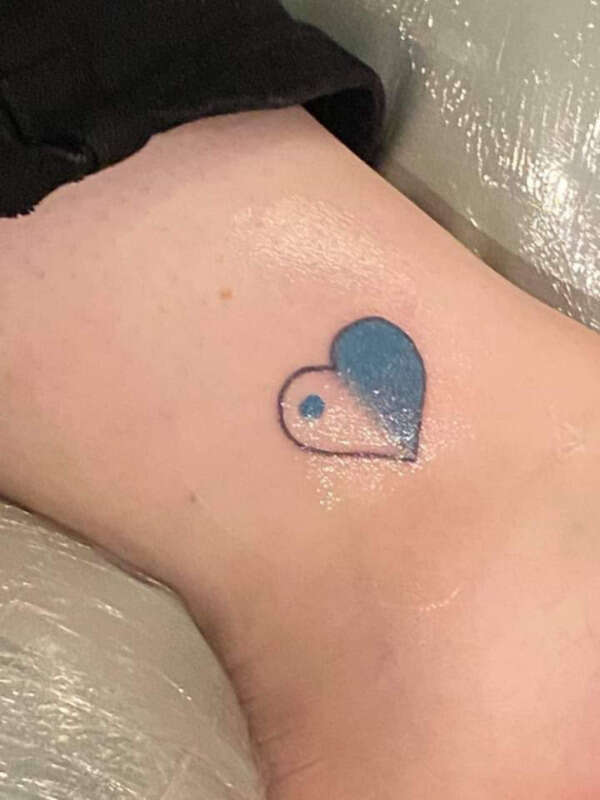 You'll have to forgive us if this is our favorite tattoo, but is there any better tattoo for women that sums up everything than a Girls Who Travel tattoo? Devan M. we are always with you, where ever your travels take you!
Phew! Can't believe we managed to only pick 15 tattoos. There were sooo many and all just as fantastic. Thank you to all of the GWT ladies who showed us their beautiful pieces of art!
Unique Travel Tattoos
Here you've seen some of the most unique travel tattoos. Have you been inspired yet? Other ideas for unique travel tattoos could be a mini map, if you are looking for ideas for small tattoos, variations of the classic globe, a land and sea tattoo, or anything related to your favorite mode of transportation. Why not express your love for boats, buses, or maybe RVs or vans with a unique travel tattoo? The possibilities are virtually endless!
Want to see more of the best travel tattoos from around the world? Come on over to the Girls Who Travel group, you'll find lots of discussion about travel tattoos or you can start your own.
Founder of Girls Who Travel. Penchant for travel, yoga, writing, marketing, high heels and words like penchant.