Are you in need of a place to stay in Park City, Utah? Check out these responsible options for Park City AirBnb.
The former mining town Park City, Utah was turned into a popular tourist destination. Within reach of two popular Skiing Resorts: Park City Mountain and Deer Valley Resort, Park City is home to one of the largest ski areas in the United States, drawing in tourists and winter-sport fans from all over the country. There are many slopes and bowls that range in difficulty from absolute beginner to Olympia-level. In 2002, Park City was part of hosting the Olympic Winter Games. So be it skiing, snowboarding, luging or bobsledding, Park City is one of the places to go and try out some winter sports.
In the other seasons, you can also explore the beautiful mountainscape. It's been said to be even more gorgeous without snow, by foot or by mountain bike. You can also visit the famous annual Sundance film festival, the largest independent film festival in the US. Fun fact: the festival was named after Robert Redford's role in the film "Butch Cassidy and the Sundance Kid". Some of the famous films that premiered at this festival include Saw, Napoleon Dynamite, Donnie Darko and Little Miss Sunshine. The festival also is responsible for the breakthrough of filmmakers such as Quentin Tarantino and the Coen Brothers.
Furthermore, Park City, Utah hosts an annual art festival, two parades and its most recent addition a music festival. The latter is a mixture between a music festival and a masterclass for aspiring artists, songwriters and music-lovers.
The Charm of Park City AirBnB
Since the Olympic Games in 2002, Park City, Utah is perfectly equipped to accommodate large amounts of visitors. With around 100 restaurants and shops located in Downtown Park City, there is plenty to see and eat when you're off the slopes. Many of the accommodations that were created for the Olympic games are classic hotel rooms. It might not be everyone's cup of tea now that there actually are many alternatives. One of these alternatives is AirBnb. It can be very controversial in some cities due to its negative impact on the housing market. 
Is AirBnb sustainable in Park City, Utah?
It highly depends. Many of the short term sublets are illegal as you need a business license for this kind of business. However, in Utah there's a law forbidding cities to search on websites like Airbnb to find, fine and close these sublets. In order for a short-term rental to close down, it needs to be reported with a formal complaint by a neighbour to the police. And due to the amount of AirBnbs in Utah, it appears to be a state with very few snitches. 
According to the mayor of Park City, it is estimated that one-third of all structures in town are short-term rentals. This number is extremely high, considering that the population of Park City is estimated at about roughly double that, of 7,500. Due to the popularity of creating short-term rentals, the average home in Park City now costs over 3 million USD. This is making affordable housing for locals inaccessible. As responsible travellers, we do want to travel ethically without harming local communities. If you want to know more, there is an entire article just about this: here. 
Best Places to Stay in Park City, Utah
As Park City is quite popular in winter, there are only houses and condos available. No tents, trailers or anything as extravagant as a treehouse. Therefore, you need every trick in our book (okay, blog post) to find an ethical Bnb to stay in. But don't worry, you won't have to dig through the 15 pages of repetitive listings on AirBnb. I compiled this list of AirBnbs to rent in Park City, Utah that won't cause negative impact on the housing market in that area.
Modern Rustique Room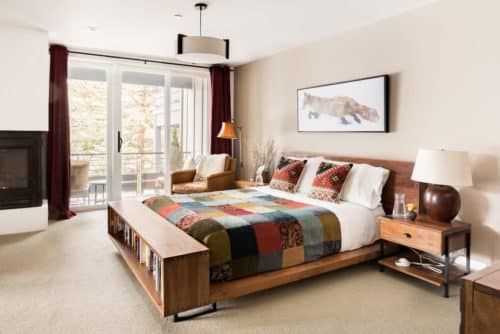 A local couple rents out their spare room, which could not be any more charming if it tried. You will have your own fireplace, a large spa-like bathroom and a huge balcony overlooking the slopes. In this Bnb, you only rent a single room. While you share some space with the owners, you also get to know the locals. This is a chance to hear their stories and get some advice on where to eat or go for some drinks.
The very cosy looking queen-size bed in the room sleeps two. But you'll have to stay at least three nights in order to book this room. The price varies vastly according to the season. The skiing season, for instance, will set you back around 80 to 160 USD per night. So best check it yourself once you know when you're going.
Park City Hostel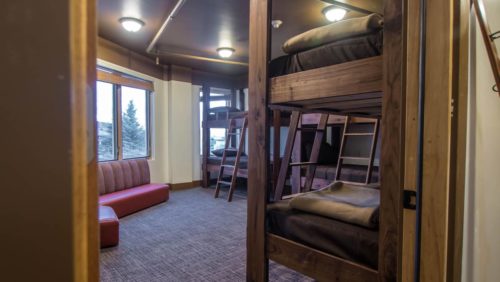 This is not much of a Bnb at all, although it is listed on AirBnb. Nevertheless, it's cute and cosy so it just had to be on this list. The Park City Hostel offers a rustic and cosy charm, and many many beds to sleep in. There is a large terrace with a view over the mountains to enjoy your breakfast. There is also a common area where you can find new travel buddies and exchange skiing stories. 
You can choose to rent a bed in a dorm, or your own room. And if you're feeling extra, you can rent the entire hostel which sleeps 50 people. The prices range according to the number of beds you require from 41 to 1750 USD (for the entire hostel).
Stylish Modern Room
If you prefer to have your own entrance to your little studio, or if you're staying in Park City during the summer months, this is the place for you. Ian rents out a part of his condo, but the room with its own bathroom has a private entrance and balcony. You are even allowed to use the heated pool, hot tub and other facilities such as the clubroom. Ian is a very outdoorsy host and can probably recommend all his favourite mountain bike and hiking trails to you. It's truly a charming Park City AirBnb.
The room has a king-size bed and an additional single bed so that you can stay with three people in this room. The pricing is fairly cheap with 49 USD in the off-season, 119 USD in the skiing season and 220 USD during special holidays such as new years eve.
Room or Entire House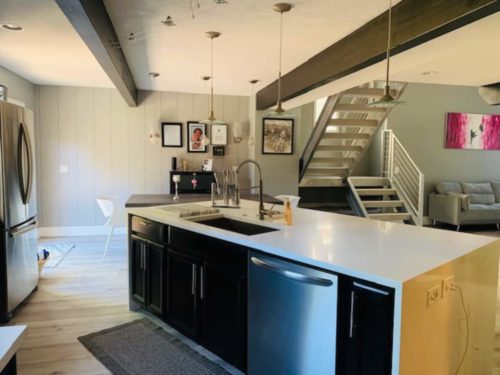 This Park City Airbnb is unique, charming and I must say extremely tastefully decorated. WHen the hostess is travelling herself, she rents out the property entirely. Otherwise, you can rent one or two rooms within the house. The two rooms are each equipped with a queen-size bed, while the largest room with a king-size bed is only available with the entire house. But regardless of how much you are renting, you are welcome to use the kitchen, bathrooms, garden (including a hot tub) and other facilities that this place has to offer. 
The prices differ from 100 to 150 USD per night for either of the two rooms and 500 USD for the entire house per night. There is a minimum stay of two or three nights depending on the season.
If you have more recommendations on where to stay in Park City, Utah responsibly, feel free to leave a comment.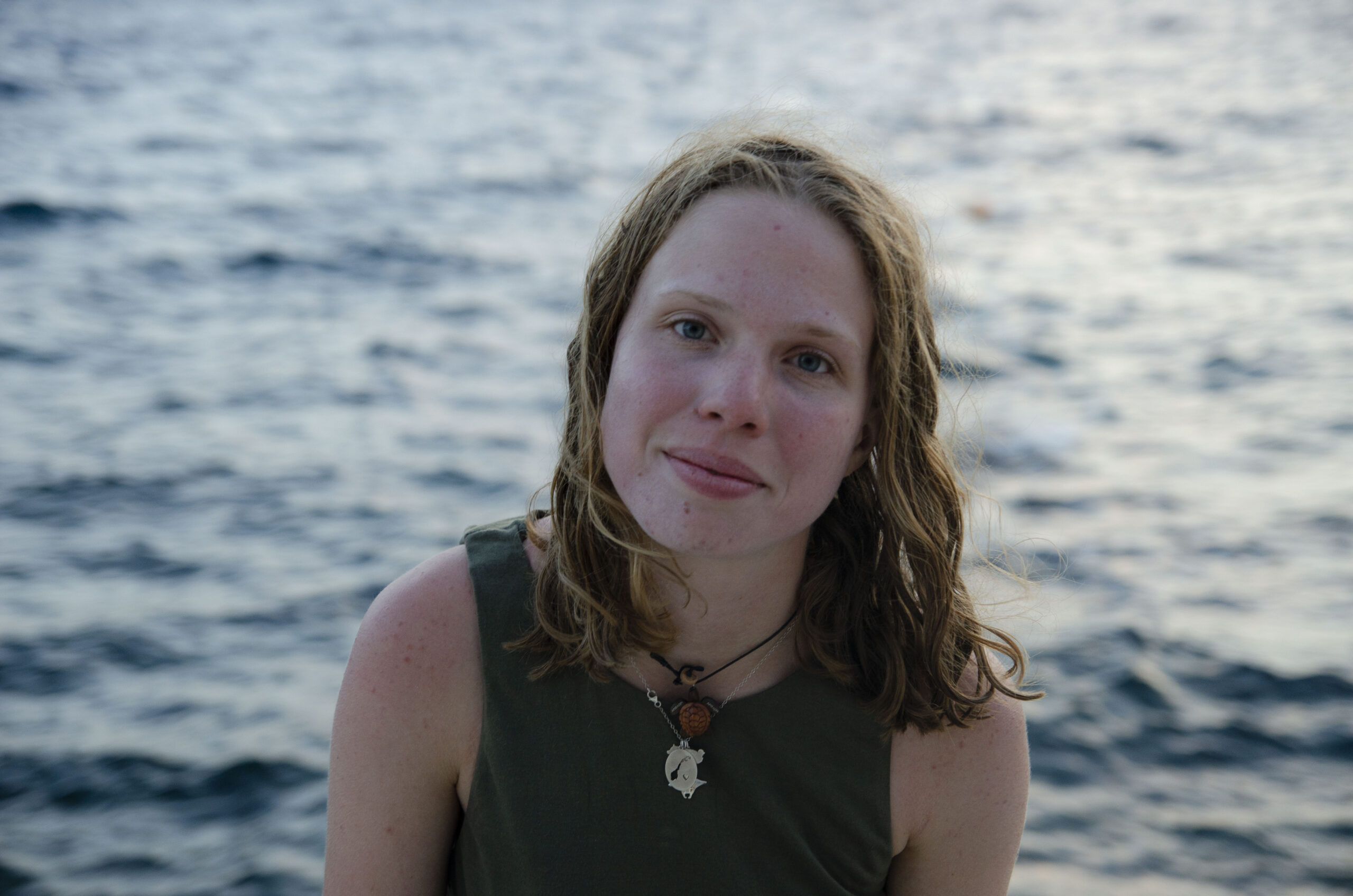 I love road trips and the ocean. I used to rescue sea turtles and now do my masters in intelligent adaptive systems meaning no travel for a while. If you like my adventures, there's more to see of them on my Insta, and, if you speak German, my travel blog.