Explore from your couch! From true crime to history to sports to Star Wars, there's a podcast for every subject these days. We're obviously BIG fans of podcasts that allow us to explore the world from the comfort of our couches. We've rounded up 10 of our favorite podcasts to help keep you entertained. Sit back, relax, and discover something or somewhere new without leaving your house!
Away She Goes – The Her Adventures Podcast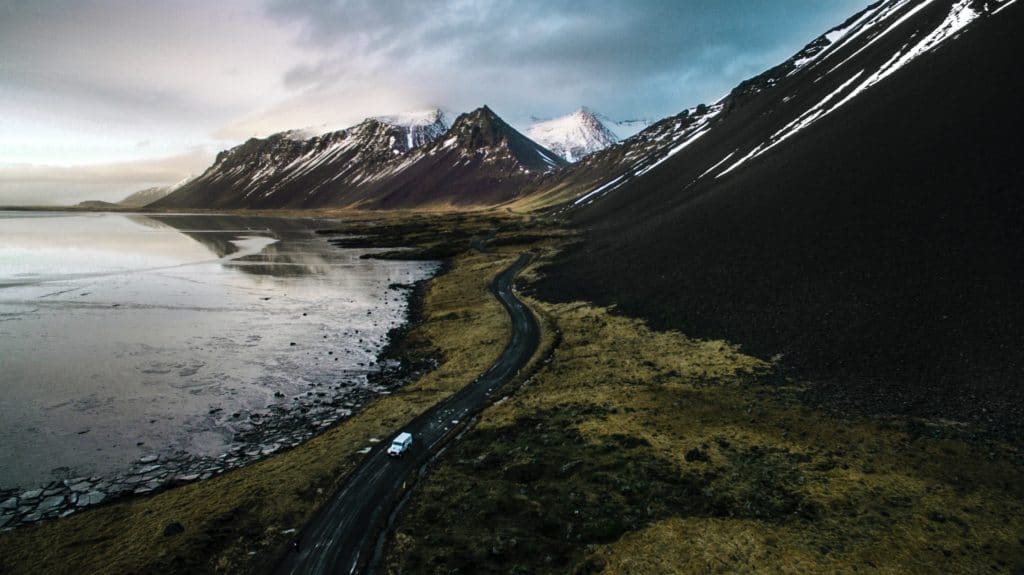 Did you know Her Adventures has its own podcast, Away She Goes? That's right! Hosts Sophia and Carli talk about popular travel topics, explore what it means to be a responsible global citizen, and bring on guests from all across the globe to share their stores, tips, adventures, and more! This is one you can absolutely not miss! Explore from your couch and fuel your wanderlust.
The Rouxde Cooking School Podcast
The Rouxde Cooking School Podcast is a food history and cooking comedy podcast based out of Baltimore, Maryland. John and Rebecca host the podcast. John knows episode topics beforehand, Rebecca does not, which creates a delicious recipe for entertainment! Learn how to cook new dishes, fun facts, and the history behind some of the most famous foods in the world. Recent episodes dive in to the world of food trucks, Cuban sandwiches, and the deep, deep love for cooking with cast iron skillets.
Women on the Road
Women On The Road is a podcast sharing honest experiences that life on the road has to offer from the perspective of women who've lived it firsthand. It's THE podcast for anyone interested in the #vanlife. In fact, the podcast was launched from host Laura's camper van in 2017 and has been interviewing badass gals ever since. One of the latest episodes interviews Brittany, who is traveling the world in a converted school bus. The perfect way to explore from your couch!
What the Pho
What the Pho is basically what would happen if those jealousy-inducing Instagram travel pictures became a podcast. Amy and Nick are traveling the world one dreamy destination at a time. Each episode is based in a different destination and includes features like Gameshow Facts, Language Lessons, and Pho-bservations. They focus on trouble-free travel and somehow manage to make lessons on things like avoiding scams fun. Since nearly every episode features a different destination, it's easy to skip around!
Gaze at the National Parks
Do you want to explore from your couch and visit US National Parks? In Gaze at the National Parks, Dustin and Michael are exploring United States National Parks one by one. From facing their fear of heights at Angel's Landing to playing many, many trail games, they'll make you want to lace up your hiking boots and hit the trail after just one episode. Park episodes include Zion, Arches, Grand Canyon, Shenandoah, Congaree, Great Smoky Mountains, Joshua Tree, Yosemite, and many, many more.
Oh She Goes
Oh She Goes aims to inspire women to travel more confidently more often. This interview style series contributes fresh perspectives from women of color to the travel industry, culture, and the world. Start with the first episode, We Belong Here, to learn about what the sentiment "We Belong Here" means when traveling as a woman of color. Be prepared: literally any episode will make you feel inspired and empowered.
Duolingo Podcasts
Did you know that Duolingo, the vastly popular language learning platform, has their very own podcasts? What a way to explore from your couch! Learn a new language or brush up on your foreign language skills with their Duolingo French and Duolingo Spanish podcasts! Each episode talks about a cultural phenomenon of the French/Spanish speaking countries. They even go back and forth between the language being taught and English at a slow enough pace for beginners to keep up with.
She Explores
She Explores is about all things outdoor exploration! Episodes cover important issues that explorers face like aging, diversity, equity, inclusion, motherhood, chronic illness, and more. It's hosted by Gale Straub and is a series of interviews, narrative stories, and listener submissions. She Explores constantly keeps listeners on their toes. Recent episodes cover what it's like to be a wildland firefighter, training to be an astronaut, and backpacking the mountains of Arizona.
Stuff You Should Know
Stuff You Should Know is about (spoiler) stuff you should know! This podcast will fill your mind with all sorts of fun facts that will keep you winning trivia nights with friends for years to come. Some podcasts even include bits of knowledge you can use on your travels, like how and when to use chopsticks and what makes Champagne so special.
Wild Ideas Worth Living
Wild Ideas Worth Living is a podcast by REI, which is an incredible outdoor store. Host and journalist Shelby Stranger interviews people who have taken their wild ideas and made them into a reality, whether that's climbing a mountain, writing international best-selling books, or standing up for something they believe in. Get your tissues ready cause these interviews get deep. Start with the latest episode, which interviews Mike Posner on his walk across the continental United States and becoming someone he is proud of – you won't regret it.
Explore from your couch
We bet you're more than ready to explore from your couch and dive in to these awesome travel podcasts! Do you have a favorite podcast? Let us know in the comments.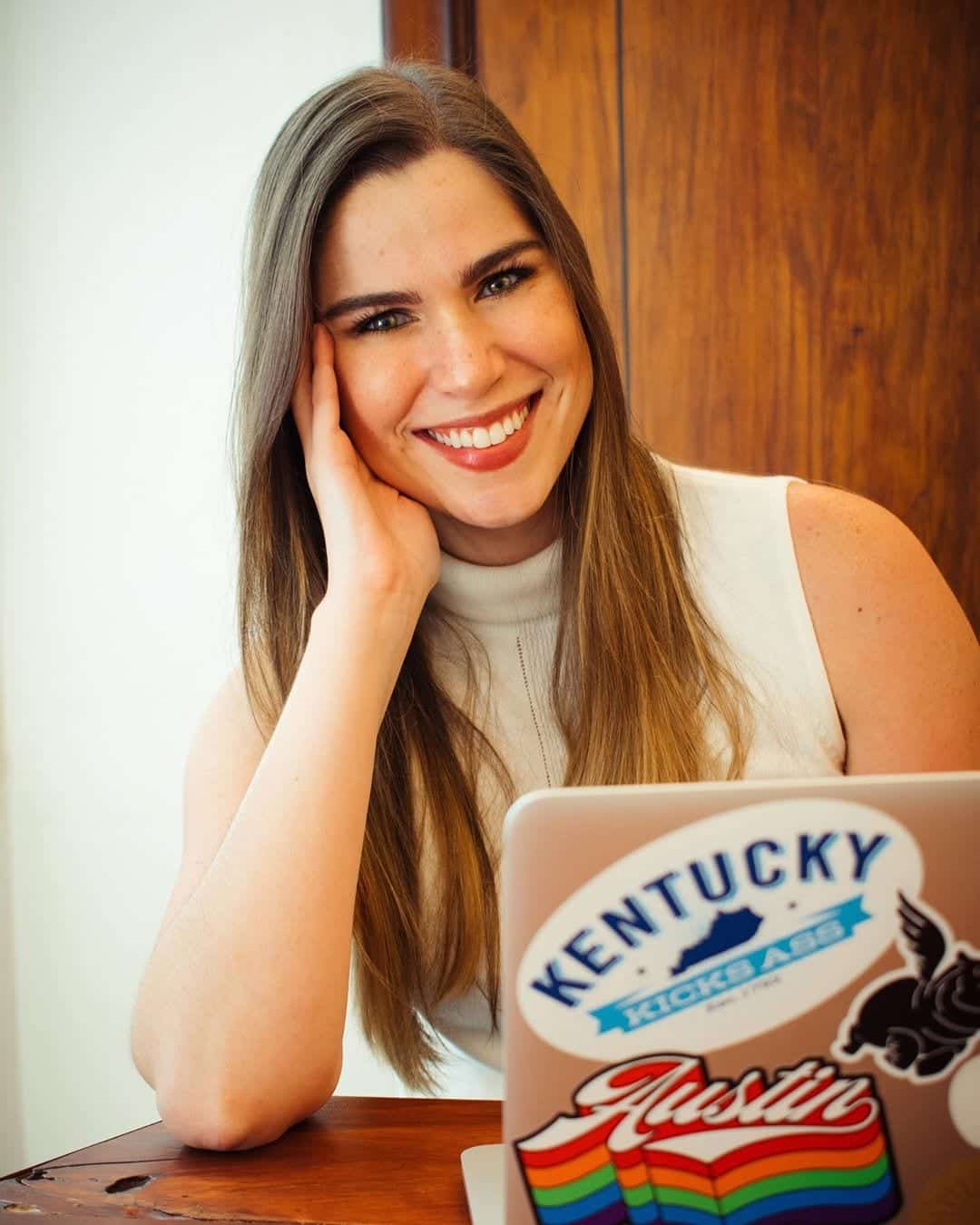 About KB: Originally from Kentucky, KB Gamblin is a freelance writer and the blogger behind Her Life in Ruins. KB is a trained archaeologist, lover of history, and passionate traveler. When she's not at work or on the road, you can find her hanging out with her dog, Indiana Jones.