Do you want to effectively quit your job and travel the world? How do you plan an around the world itinerary? My boyfriend Adam and I decided to travel around the world on a phone call back in June 2018. Our trip would start once we'd finished studying. It was a little unexpected – neither of us had ever seen ourselves as big travelers and had assumed we would jump straight into careers after graduating.
Planning your around the world itinerary
Nevertheless, the whole concept sounded really exciting! I was at one of the most stressful points of my apprenticeship training to be a journalist while Adam was about to enter his master's year of university. We were both freelance writing on the side, so we figured we would have the perfect way to fund our adventures. I suddenly found myself putting down my journalism law textbook and searching YouTube to watch couples travel across the world.
Fast forward to June 2019: nothing was planned. We had both finished studying, but Adam had traveled back home – 200 miles from where I was living. I was tired of not having the answers to the "how are your travel plans" questions I was bombarded with. I decided to leave my job (qualification in hand), pick up freelancing full-time, and get to *properly* planning our trip. We ended up planning the most perfectly-imperfect trip, without having a clue as to how things would work out.
Internet Deep-Dives
Honestly, YouTube was my best friend through our entire planning process. I studied geography all the way through to A-Level, yet I had no idea where anything was on a map or which countries I even wanted to visit!
I learned so much from watching travel videos (and was even inspired to start my own YouTube channel), reading blogs, and browsing Lonely Planet forums. Adam gave me a list of his ideal destinations and I came up with my own. We combined the two lists, narrowed the destinations down, and set to planning our around the world route.
Our route around the world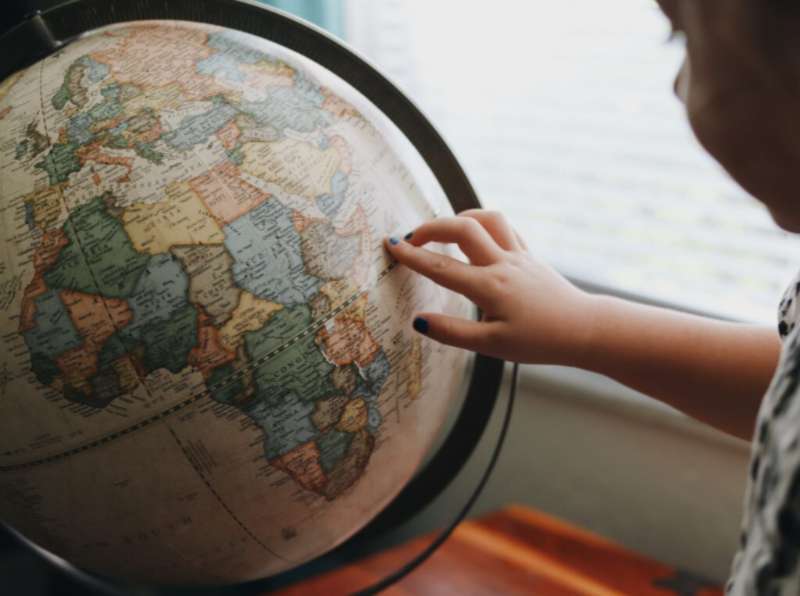 I spent hours researching the perfect route to travel around the world on Google. It was the biggest waste of time! My internet searches were full of travel companies offering to plan my route for me for hundreds of pounds.
I never thought to do the most obvious thing: look at a map. Once I set to planning our route, it was much easier than I'd originally expected. I printed out a blurry A4 world map and researches the best seasons to visit the destinations Adam and I had selected. From there, I essentially played an adult version of connect-the-dots.
Our plan was to start in China for 2 weeks before heading to Japan for 3-4. I wanted to reach Thailand around the time the country's rainy season was over. After Thailand, I prioritized out destinations literally based on which ones *looked* closer. Real scientific, I know.
Logistics
I love a good, well laid out table, perfect for planning the around the world itinerary. So that's exactly what I created next with my blurry black and white world map in hand. Starting with China and equipped with Google and a Lonely Planet guidebook, I listed the average price of a hostel, a meal, a bottle of water, and even a pint in each country.
I then found out whether we'd need a visa, proof of onward travel, and what vaccinations we'd need for each. This is where I reached our first change of plan: a Chinese visa would put us back £100 each, which didn't fit our budget well. We decided to save China for a separate trip and to travel to Spain before flying over to Japan.
Booking our first steps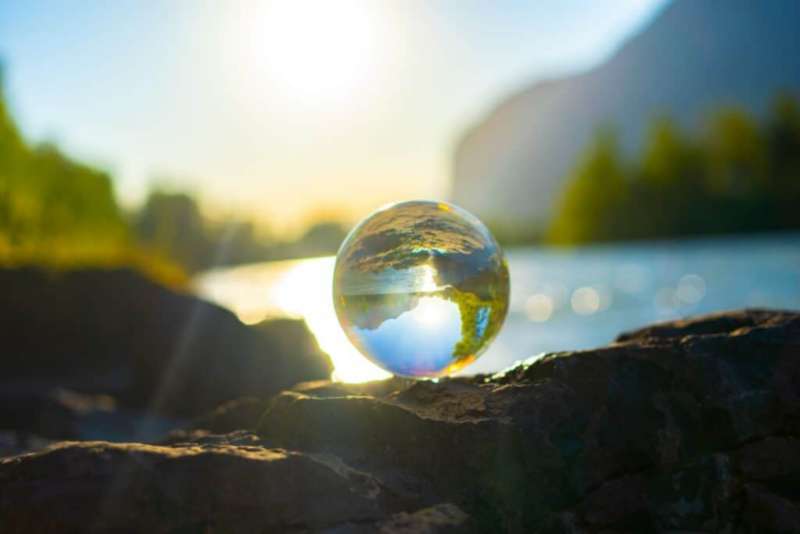 On September 25 we finally booked the first bits and bobs: a flight out of the UK to Malaga, accommodation in Malaga, and a flight into Japan two weeks later.
Skyscanner had the cheapest deals. We sacrificed our sanity with a long flight to Japan which included a 24-hour layover in Russia for the sake of saving some money. We booked a budget APA hotel in Japan for our first week in Tokyo a few days later.
Fast forward to now…
As of October 29, our leaving date, that's all we had planned. I won't lie and say I wasn't terrified. But I'm now learning that sometimes, it's better not to plan every little detail.
Plans change, interests change, and as of writing this in February 2020, I can say we've already ventured well away from our initial route. We found that we needed way more time than we thought to see everything we wanted, eat everything we wanted, and most importantly, rest and recoup in-between.
The truth is, you can spend months and months planning the perfect around the world itinerary, and it still won't go entirely as hoped. Trust your gut, try to be a little spontaneous, and everything will work out.
Get 5 tips to effectively quit your job and travel the world here!