If you yearn to be wowed by jaw-dropping landscapes, Colorado is the place to be. This colorful state is home to towering mountains, serene meadows, thundering waterfalls, desert plateaus, and more.
3 Scenic Drives You Don't Want To Miss in Colorado
You'll find views you can marvel at year-round in Colorado. Buckle up as you explore some of the state's most evocative regions.
1. San Juan Skyway, Especially The Million Dollar Highway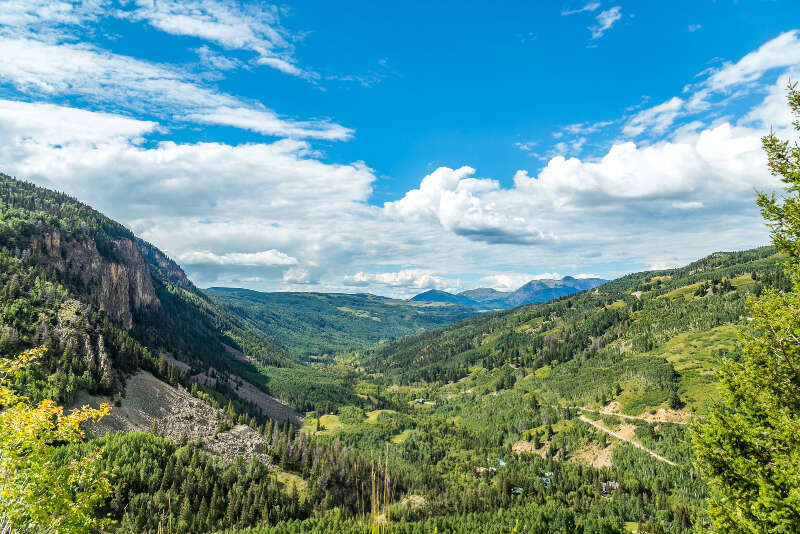 The San Juan Skyway is a 233-mile highway that forms a loop in southwest Colorado. San Juan Skyway will take you through the high, rugged San Juan Mountains and to charming towns, including Durango, Telluride, Ridgway, Ouray, and Silverton.
The Million Dollar Highway is the 25-mile-long stretch running from Silverton to Ouray. Driving the Million Dollar Highway is one of the best things to do on a weekend trip in Ouray, a town nicknamed the "Switzerland of America."
Drive Carefully in the Mountains
If you're not used to driving in the mountains, you may feel intimidated on portions of this road and others in Colorado. Still, this is one of the most popular scenic drives in the state, and you can travel it safely. Check the weather conditions beforehand and follow mountain driving safety tips, such as not passing other drivers unless you're in a passing lane.
2. Rim Rock Drive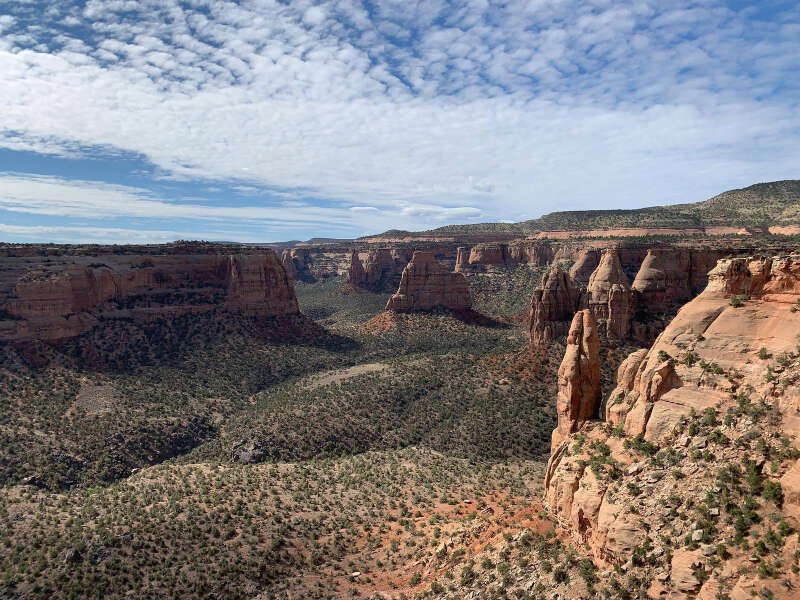 Rim Rock Drive is another scenic drive you don't want to miss in Colorado. You can take this road to access the Colorado National Monument, a preserved landscape of the American West with picturesque canyons and rock monoliths.
The road is 23 miles long and takes one to four hours to drive, depending on your stops. As the name suggests, you'll travel along the rims of rocky canyons. Along the way, you can enjoy views of red sandstone, green juniper, and wide open skies.
3. Guanella Pass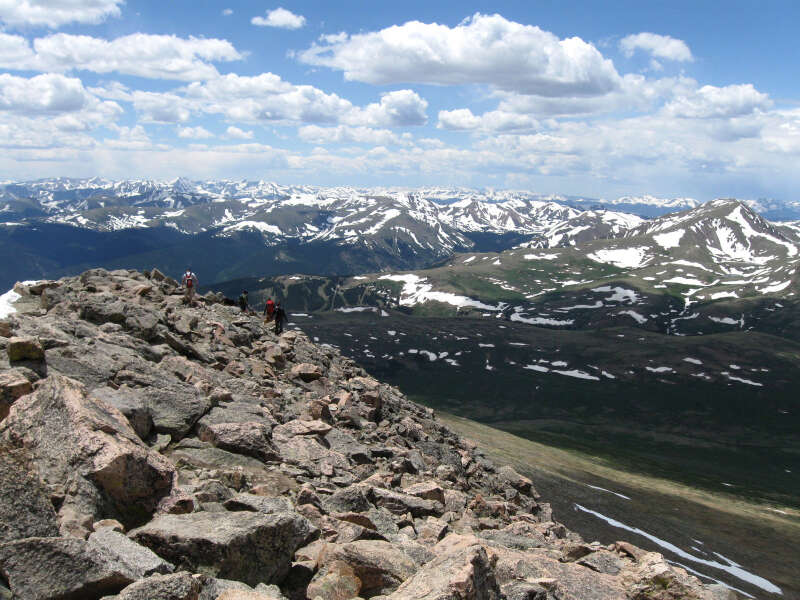 Guanella Pass takes you through aspen forests and along babbling brooks. Scenic pullouts invite you to pause and take it all in. Enjoy magnificent views of Mt. Bierstadt, a beautiful 14,065-foot-high mountain within the Rocky Mountains.
Hiking Opportunities Along Guanella Pass
Want to immerse yourself in stunning scenery? There are eight hiking options along Guanella Pass, ranging from easy to challenging.
Burning Bear Trail is an easy, 7.5-mile out-and-back trail on the west side of the scenic byway. On this trail, you'll meander through forests and meadows before entering an evergreen forest.
In contrast, Square Top Lakes is a difficult trail that begins at the top of Guanella. At 12,334 feet, this 4.1-mile out-and-back trail is a challenge for many people. You'll journey above the tree line for the entire hike, so it's best to be off the mountain by noon to avoid unexpected thunderstorms.
Traveling down the San Juan Skyway, Rim Rock Drive, and Guanella Pass will make you fall in love with Colorado's iconic natural beauty. You don't want to miss these scenic drives in Colorado, so grab your keys and head out for an unforgettable adventure.