Let's talk Mammoth AirBnb! If you are looking for a perfect winter getaway, Mammoth Lakes is your place. California's Sierra Nevada mountains are breathtakingly beautiful and Mammoth Lakes is a growing ski-resort town high in these mountains.
Mammoth AirBnb – the current situation
Short-term rentals have many advantages over hotel stays. But whenever you choose to stay in one, make sure you do your research before you go. In many places, AirBnb and other short-term rentals contribute largely to gentrification. This is a problem in many large cities, but some smaller towns are also faced with the fallout. This is especially true in town that largely rely on tourism, such as Mammoth Lakes, California.
Short-term rentals in residential neighborhoods
Mammoth AirBnb and similar short-term rentals are illegal in residential neighborhoods. Zoning regulations limit these rentals to certain zones, such as commercial, residential multi-family 2, resort, and specific plan zones. Unfortunately, the revenue stream these rentals provide have led to units in these areas being rented out despite that fact. Nightly rentals bring in a lot more money than long-term rentals. This can lead to a housing crisis.
Rent Ethically
Here at Girls Who Travel we are all about being responsible travelers. An important part of this is to do no harm. Therefore, make sure you check rules and regulations before you book. We put together a list of Mammoth AirBnb you can rent with a clear conscience.
Private rooms
Mountain Hideaway-Private Room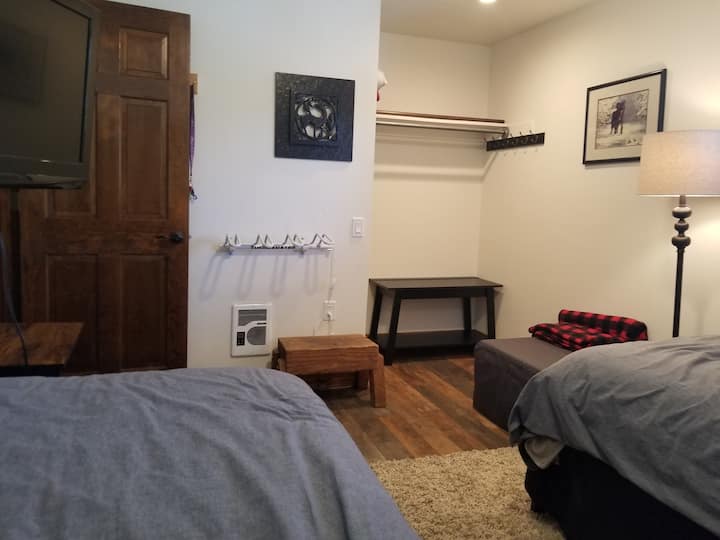 One safe way to ensure you are supporting a local rather than a large corporation is to stay in a private room. This listing is for a private room. There are two twin beds and a private bathroom. Host Melinda lives in the loft. She rents out one other room in her home. You will not only have access to shared areas, but to Melinda's local insights of the area.
Perfect Mountain Getaway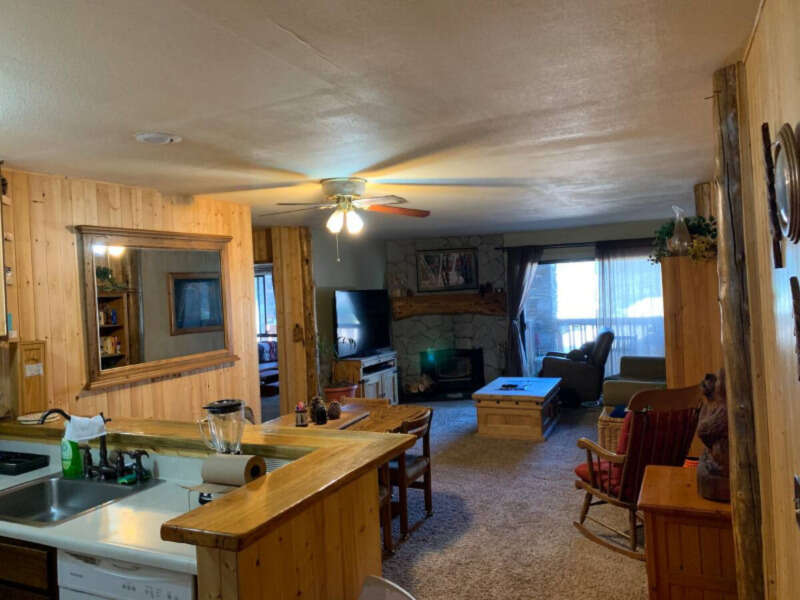 This private room with a private bath is in a prime location, just one block away from the chair lift! Host Karl is enthusiastic about fishing and hiking in the summer, and skiing and snowboarding in the winter. He can point you in the right direction for all your outdoor needs! The best part? You can bring your furry friend! Golden Retriever Lyell will happily welcome a playmate to his shared condo. Oh, did I mention the hot tubs, sauna, pool and 24 hour workout room?
Bed & Breakfast
M Inn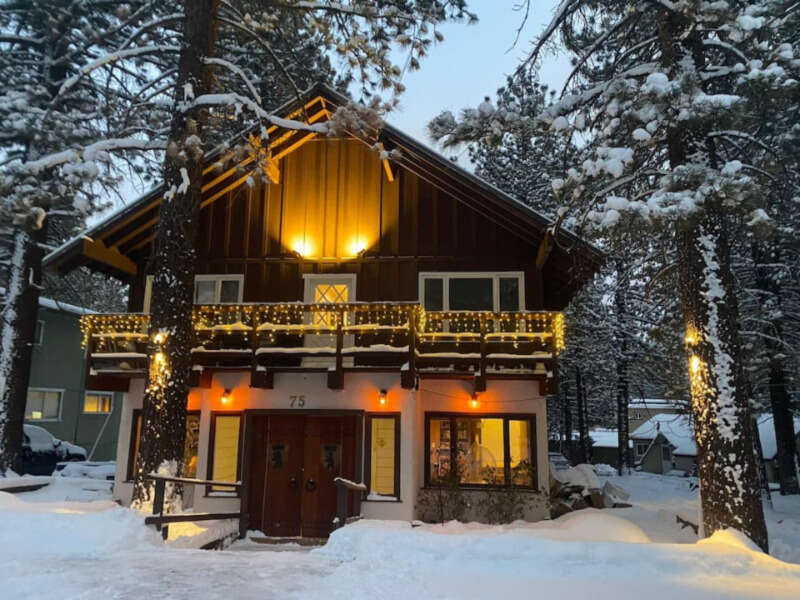 Another option could be to rent a private room in a local B&B. The M Mammoth is cozy and centrally located. It features only 8 rooms, which gives it that home away from home feel. The free continental breakfast is a big plus! No worries about cleaning up those dishes. The location is very convenient. It's within walking distance to The Village and Canyon Lodge Gondola. The  best hiking and mountain biking trails are nearby.
Renting an entire place
Is an entire condo, townhouse, hut or villa more your style? The city of Mammoth Lakes provides legal rentals with a transient Occupancy Tax Number (TOT). You will see those TOT numbers or a policy number mentioned in the listings. The other thing to watch out for in order to be a responsible traveler and rent a Mammoth AirBnb legally is the host.
Know your host
Know your host! Is it person X working for a property management company? Or is the host just listed as a property management company? You may want to skip these listings. Instead, look for local hosts. One big plus of renting from a local is that most of them will be happy to share their local knowledge with you.
Entire condominium – Chamonix Complex
If your visit to Mammoth Lakes is centered around skiing, this is your place. It will only take you 5 minutes to walk to Canyon Lodge lifts and the Canyon/Village Gondola. This one bedroom/one bathroom condo is newly renovated and sleeps four. Host Leslie runs a professional Interior Architecture & Design practice. She specializes in hospitality interior design. Expect to be amazed by this one of a kind unit with mid-century furnishings, lighting, and the latest in technology. You'll enjoy just the right amount of style and comfort!
Entire condominium in the Summit in the Forester building
Therese's condo is another fine option if you are looking for a one bedroom mammoth AirBnb. Four guests can sleep on the queen bed and full size pullout couch. The bathroom has been recently remodeled and there's a jacuzzi! Granite countertops and hardwood floors round up this beautiful unit. It's dog-friendly, a huge plus if you don't want to leave Fido at home. Additionally there is one underground parking sport assigned to this unit.
Spacious mountain retreat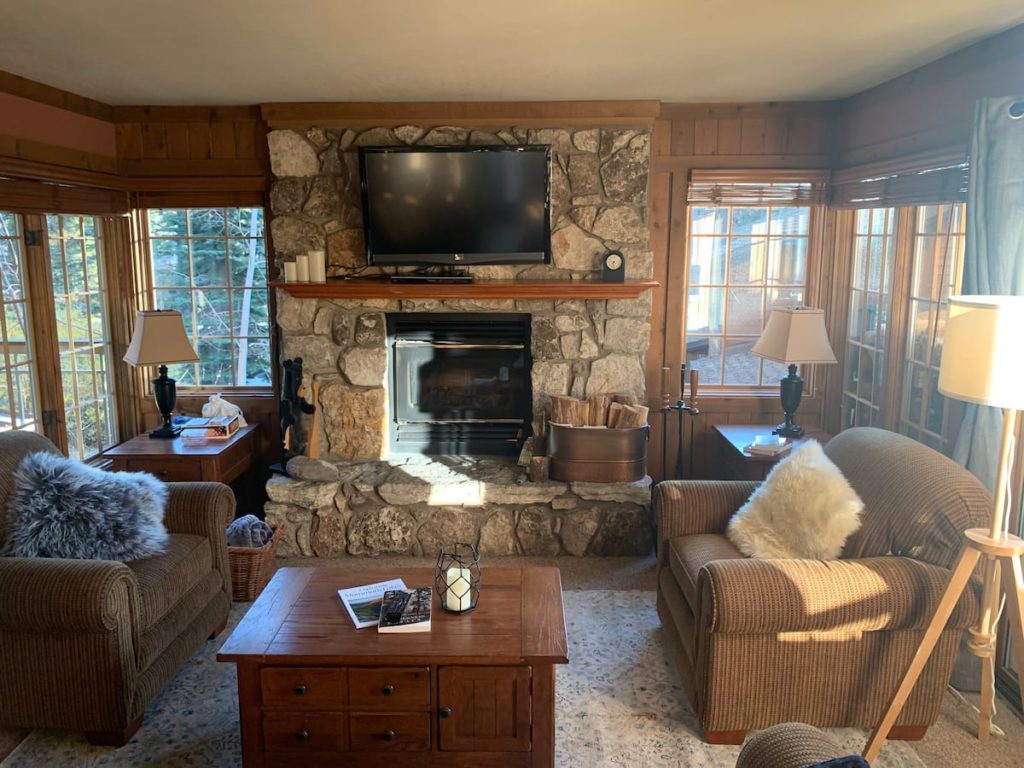 Julia and Magnus's spacious mountain retreat offers two bedrooms with on-suite bathrooms and lies smack in the middle between Canyon Lodge (0.4 miles) and The Village (0.5 miles). The sofa in the living room pulls out to a sleeper bed for additional guests. This unit does not have AC, but is close to the pool. Keep that in mind if you want to book it during the summer. Additionally there is a hot tub, sauna and communal BBQ right next to the condo. A big plus in this condo are the washer and dryer. No need to overpack!
TOP of SIERRA – entire condominium
Luxury living! Are you ready to be spoiled? Then Jarrod & Maria's modern, clean, quiet 2 bedroom, 2 bath upgraded condo in The Village is just right for you! The unit sleeps six people and features modern amenities and a rustic décor. The best part is the direct access to the slopes during ski season. This condo is also an excellent space to spend some quiet time away from home and do home office. Two indoor and one outdoor desk give you ample room to work. Whatever your needs are, they will be met here!
Now that you have some good, responsible options for your Mammoth AirBnb stay, what are you waiting for? Book now, hit the slopes or bring your hiking boots and bathing suit!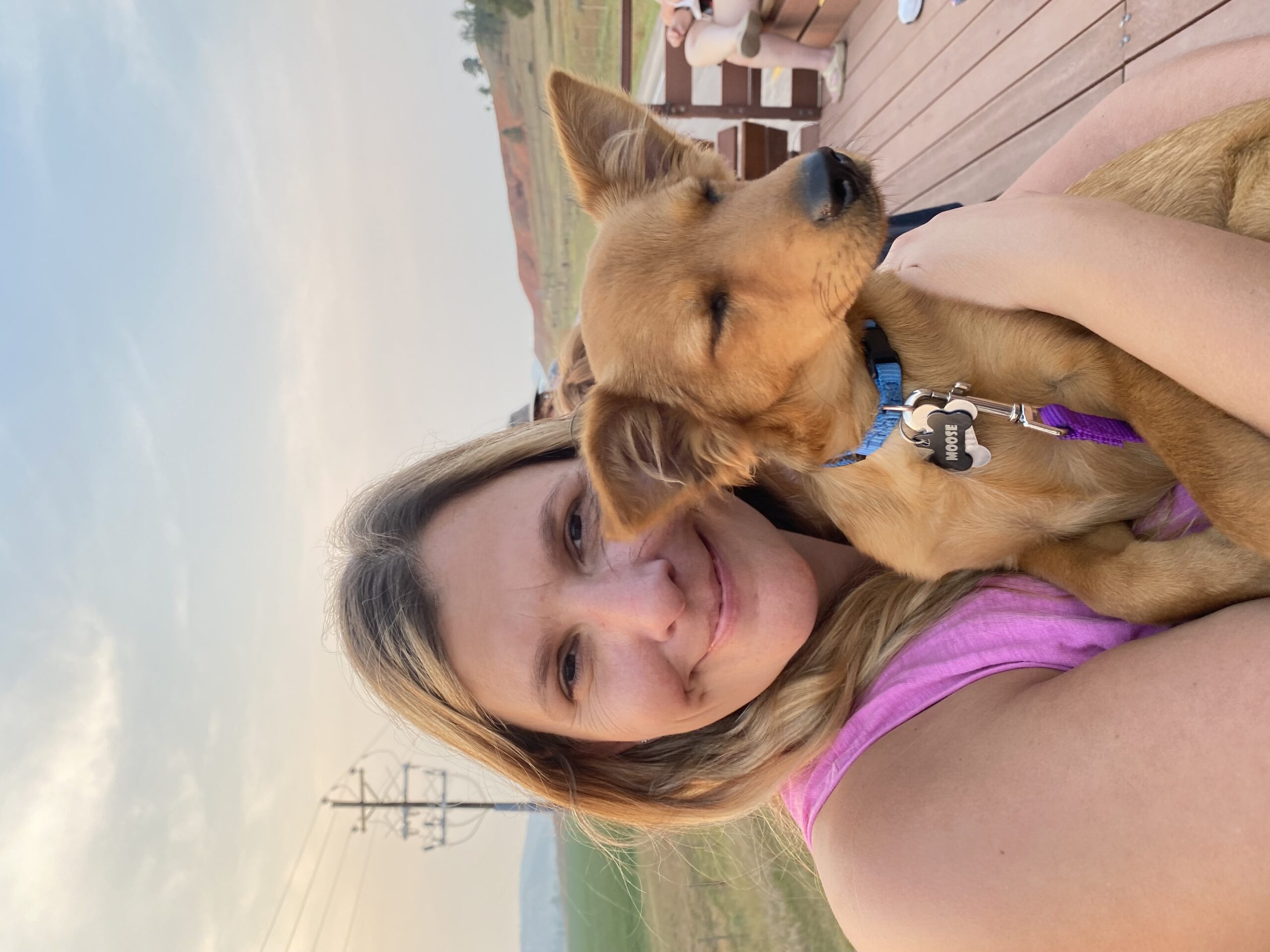 Jenny grew up in Germany. All she ever wanted out of life was to leave and have adventures. Jenny always traveled as much as the budget would allow, and when she met her husband traveling became a full-time thing. You can follow Jenny on her blog and Facebook.