Men dominate many traditional adventure hobbies and experiences, including off-roading. However, adventurous women are breaking into these areas and experiencing the heart-pumping excitement of off-roading.
The 3 Best Off-Roading Locations in the Midwest

Women in the Midwest have access to some of the best off-roading locations in the country. Keep reading to learn about the top three destinations for this blood-pumping activity.
1. Sand Dunes in Silver Lake State Park, Michigan
There are 450 acres of off-roading sand dunes waiting for you in Silver Lake, Michigan, with over 1,000 additional acres available for alternative uses such as hiking. Whether you prefer to crawl through steep climbs or are more interested in enjoying lake views, there's something for every off-roader at this park. If you enjoy various outdoor hobbies, you can take a break to hunt, camp, fish, practice archery, and try various water sports
This destination is ideal for groups of adventure lovers. With so much to do and see, you may never want to leave.
2. Rock Obstacles at Kansas Rocks Recreation Park, Kansas
If the beach isn't your happy place, you might prefer the rocky wooded trails at Kansas Rocks Recreation Park. You can explore 65 trails throughout the park and find a trail perfect for your current skill level. Most trails boast interesting and exciting rock obstacles, but you can splash through mud and maneuver around trees as well. This park is ideal for off-roading families since park officials are adamant about enforcing rules against drinking and driving.
You're also welcome to camp here and spend multiple days conquering the rocks. Special events occur around holidays and at other times throughout the year, so check the calendar to learn whether the park is closed during the time you hope to visit.
3. Forest Trails in Black Hills National Forest, South Dakota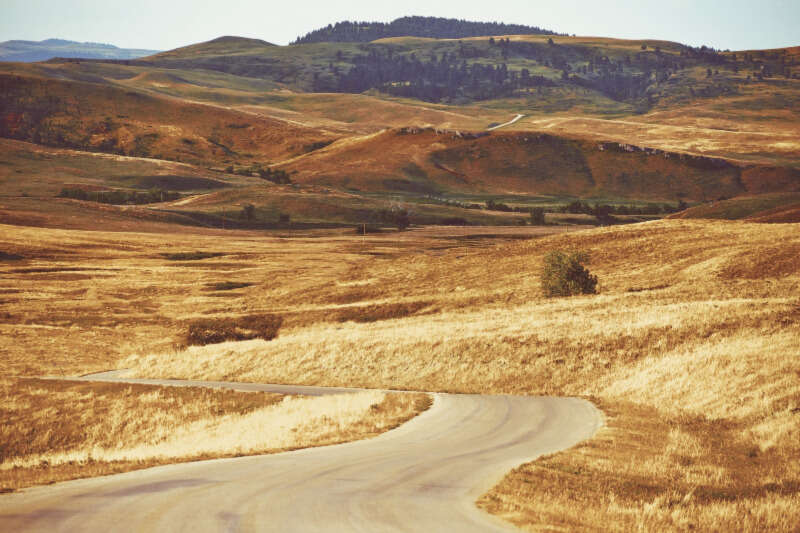 Off-roaders who want to get lost in nature can disappear on the forest trails in Black Hills National Forest. There are over 3,000 miles of roads and trails designed for motorized vehicles throughout the forest. You'll see additional designations for off-highway vehicles, such as all-terrain vehicles. If you enjoy off-roading but also want to explore your skills with alternative vehicles, this is the park for you.
No matter what vehicle you're using, remember to secure overhead belongings. This protects your truck while off-roading and allows other off-roaders to continue to safely enjoy the trails. Please note that you will need to purchase a permit for all off-highway vehicles.
The Midwest has some of the best off-roading locations in the country, boasting everything from sandy beaches to stunning forest trails. No matter your experience level, you can enjoy off-roading in these amazing locals. Off-roading is often safest when done in a group, especially for women, but single off-roaders can still enjoy these amazing locations. All spaces are spaces for women, including these adrenaline-pumping Midwest trails.