Exploring Montana should be high on everyone's list. Located in the midst of the Bridger Mountain Range exists the quaint, rustic town of Wilsall. Although the town is small and remote enough to not attract a flood of mainstream tourists, it offers a modern escape to those looking to avoid the holiday madness of city life. In fact, one could say that Wilsall has a reputation for staying the same. The town's size has not changed significantly from the population of approximately 300 since the 1900s.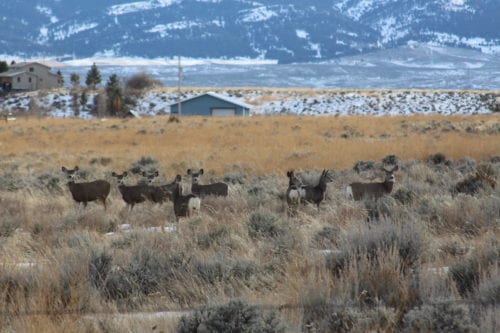 Exploring Montana – Small town life in Wilsall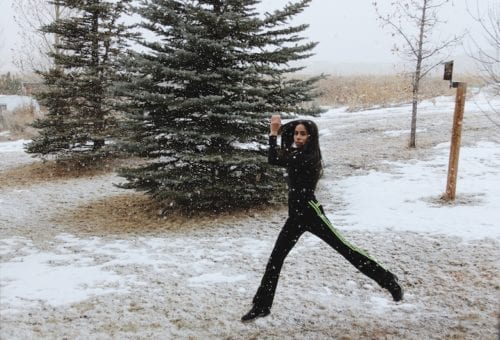 According to locals, Wilsall had two grocery stores, three gas stations, some eateries, and a hardware store in the 1960s. Today there is one small grocery store, the Wilsall General Store, a couple of bars that also serve food, a leather shop, a café where you see everyone in town sooner or later, and a Lodge & Retreat called Roots to Rise Gardens. Needless to say, Wilsall is not a place for those looking for a people-filled vacation.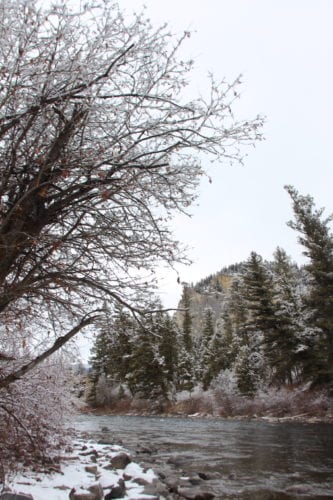 Wilsall is a place for those who wish to embrace the mind-calming quietness of the untouched, mountain landscape. To reflect on the unique beauty of the western sunrise. And to enjoy home-made recipes while watching the gentle snowfall on a winter day. To breathe in the crisp, clean air which makes one feel renovated with a new sense of self. And most cliché of all, to those who enjoy gathering by the fireplace with the ones closes to you, without any distractions or sense of urgency; both of which seem like a rare commodity in our every-day lives.
Wilsall's location is perfect for exploring Montana: visitors can take a scenic drive to nearby national parks, ski resorts, and horseback riding fields. If you are ever lucky enough to be in the Central Montana area, these are some of the places and activities I recommend.
Lodging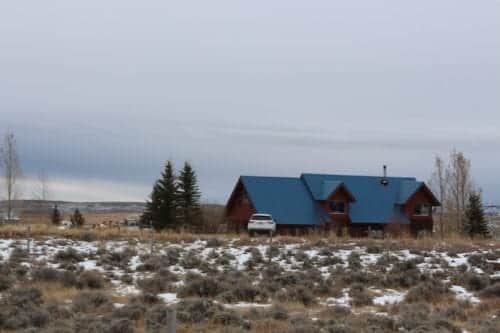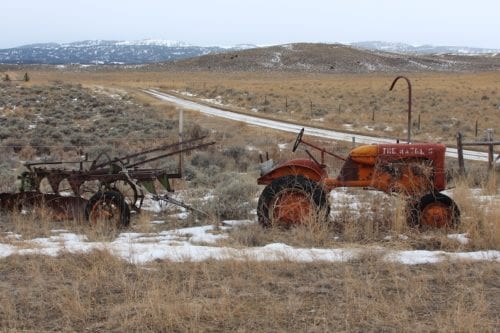 There aren't a ton of lodging options. I really recommend the Lodge & Retreat at Roots to Rise Gardens, 85 Reservoir Road #9302, Wilsall, MT 59086. It's easy to reserve a room here. Just contact the owner, Leslie Witter, at (406) 6000-1226 or rent the property on AirBnb. 
Activities
Fortunately, there are loads of outdoor activities in and around Wilsall. I love hiking at Grotto Falls Trail, going on Sleigh Rides at Sunrise Pack Station, and visiting the Museum of the Rockies in nearby Bozeman, Montana. For skiing, head to Lone Mountain Rance in Big Sky. No trip is complete without a horse back ride at Jake's Horses in Gallatin. Driving the Gallatin Canyon (US HWY 191 & Big Sky) and the Crazy Mountains (part of the Rockies) is a must for adventurous spirits. Finally, get in touch with the local culture by fishing at Shields River, a tributary of the Yellowstone River.
Emergencies
You're in a lesser populated area, so it's good to know who to get in touch with in case of emergency. Here are three great resources:
Bozeman Ranger District (406) 522 – 2520
Livingston HealthCare Shields Valley (Wilsall, MT).
Bozeman Health Deaconess Hospital Heliport (Bozeman, MT).
 











I've fallen in love with Wilsall and hope you do, too! Exploring Montana is something I highly recommend. This mostly-untouched natural beauty is a fantastic place for those looking for a retreat away from the every day hustle-and-bustle of life.
Maitte is an attorney, writer, and signed model who travels for work and during her spare time. Follow her postings on Instagram for all things fashion, beauty, and travel: @maitbarri.