Are you an animal lover looking for Alpaca Farms Maine? September is one of the best times to visit New England, when the leaves slowly start to turn, bathing everything in their red and golden glow. But September 26 is also National Alpaca Farm Day! So when in Maine, particularly on that day, you should visit one of these fabulous Alpaca Farms in Maine! Maine's Alpaca farms are known for their outstanding husbandry, special events, and as a place where you can experience Alpacas ethically!
Alpaca Farms Maine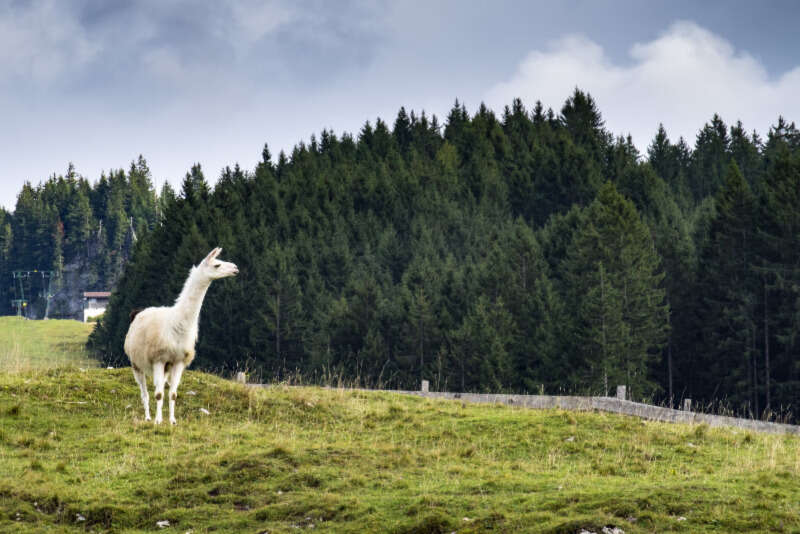 Northern Solstice Alpaca Farm
At Northern Solstice Alpaca Farm, located in Unity, you have the chance to have an authentic Maine Alpaca experience! They offer different options for tours. A group up to six people doesn't need a reservation for the package that includes unlimited viewing time of the Alpacas from outside the pens, a self-guided tour exploring the boards providing information about the history of Alpacas, and what it takes to raise these cute beasts, a chance to have a picnic at the picnic tables on the grounds, and a stop at the gift shop. If you want to upgrade the experience, $40 USD (for a group of up to 6 people) will get you a behind the scenes tour with a guide and a visit inside the Alpaca pens. You don't have to have a reservation, but making one is encouraged to avoid waiting for a guide to be available. Or you can choose the deluxe option for $80 USD for up to 6 people. You'll enjoy everything the first two options offer, but on top of that you will learn how to do the chores needed to care of the Alpacas, and you can try your hand on them, too! And you get a chance to take an Alpaca for a walk in their pen, but only if you are 12 years of age or older.
For staycationers, the farm even offers Zoom tours. Live cameras allow you to observe the animals from the comfort of your couch. Larger groups need to make a reservation.
The top of the line experience are their Alpaca walks. You can book an hour of Alpaca handling, and a nice walk with these cute animals. The farm also offers an AirBnb and shop. They have two different retail locations, one one Unity, and one in Northport, plus an online shop. Don't miss out on their beautiful clothing!
Cape Newagen Alpaca Farm
This small, family-owned and run farm, located in Southport, on the coast of Maine, offers unique experiences with the animals. You can opt for a farm tour, a PACA lunch, with delicious sandwiches from the Southport General Store, and a private tour, or the ultimate adventure: Alpaca treks! The treks are offered year round, for a maximum of four people, and a fee of $65 USD. Kids 9 years or older are welcome. Each person gets to walk their own Alpaca during this 75 minute trek through the beautiful scenery of Maine. This is very enjoyable with warm temperatures, but a whole otherworldly experience in snow and cold weather!
On top of that, the farm offers great special events such as learn to spin your own yarn, and educational farm tours, and their store is nothing to sneeze at either! Get your own Alpaca rug, Alpaca yarn (they make their own yarns), or a warm pair of socks, made from the finest quality Alpaca fiber. Boot inserts are a good thing to have for the cold season.
Maine's Bellemont Farm Alpacas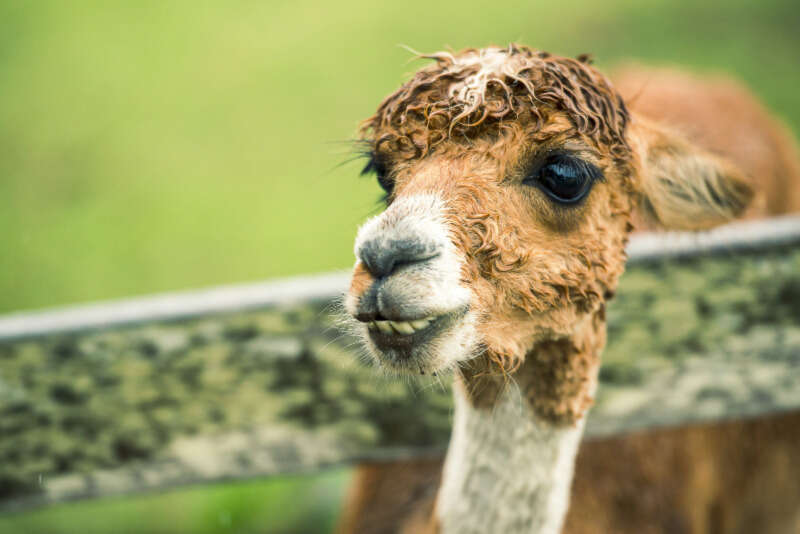 Maine's Bellemont Farm Alpacas, located in Oxford, is a family farm with a great breeding selection program. This small farm has a great Facebook page to check out. Open farm days are a thing here, and the owners love nothing more than to show you around! If you are interested in starting your own Alpaca farm, you can buy your first animals here!
Of course you can find Alpaca products on any New England farmers' market as well. Meticulous care of the animals guarantees the best possible end product for you to take home and enjoy. But a visit to Alpaca farms Maine and to experiences Alpacas firsthand is a special way to create great memories with your friends, family, or by yourself!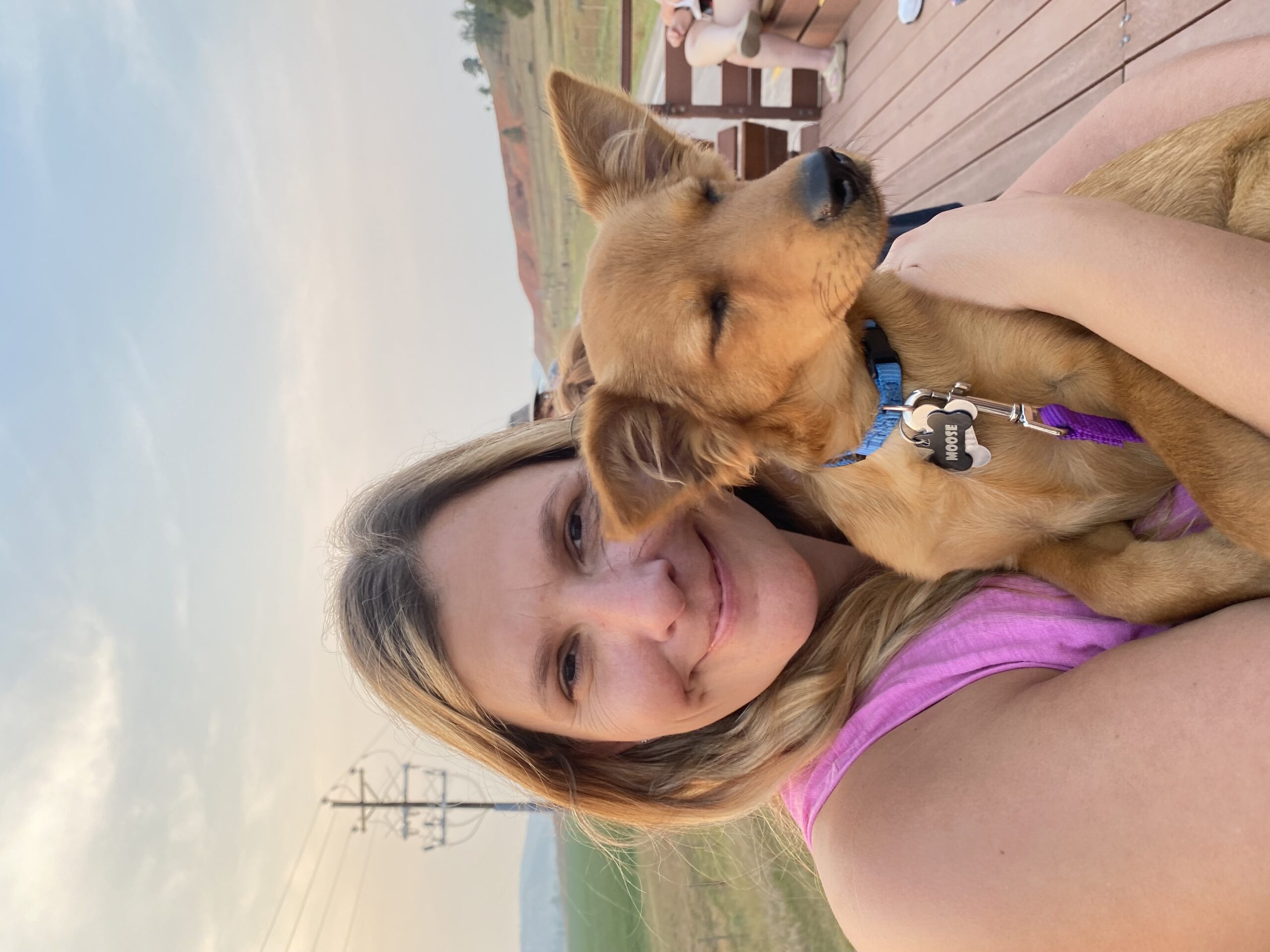 Jenny grew up in Germany. All she ever wanted out of life was to leave and have adventures. Jenny always traveled as much as the budget would allow, and when she met her husband traveling became a full-time thing. You can follow Jenny on her blog and Facebook.