Are you getting ready for the trip of a lifetime to Turkey? Are you in the planning stages of your 10 day Turkey itinerary? Did you read GWT's very own Rachel's trip to sensational Turkey? Or are you comfy at home and want to travel by book? Our favorite Turkey books will give you insight of this fascinating country between the Orient and the Occident, prepare you for your travels, or allow you to spend an afternoon far, far away. In this blog post, we present a great mix of fun books that will give you a feel for the people of Turkey and their life, and more nonfiction books, covering everything from the rise and fall of the Ottoman Empire to memoirs to practical tips for your travels. Reading about your next destination is the best way to get excited!
This post contains affiliate links. This means we make a small commission at no cost to you if you click through and make a purchase. All prices listed are accurate at time of publication.
Fabulous Books About Turkey You Should Read Immediately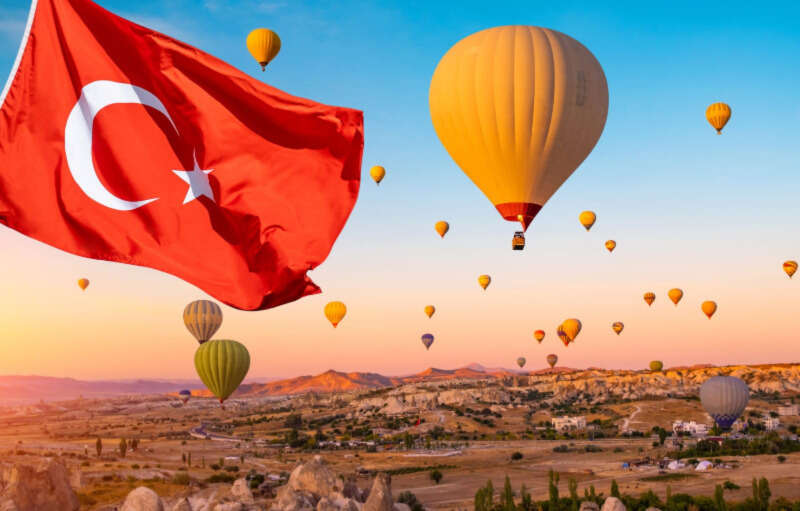 Fiction Books
These are our favorite fiction books about Turkey!
1. Orhan Pamuk – My Name Is Red
Orhan Pamuk is one of Turkey's most prominent novelists, not just because he put out amazing work, but also because he was honored for said work with a Nobel Prize in Literature in 2006. There's no higher honor for a writer, so obviously we have to add some of his books to our Turkish reading list!
The setting amidst the religious intrigue of sixteenth-century Istanbul is intriguing. To celebrate his glory, the sultan commissioned several artists to create a great book, and it's supposed to include figurative art. This, however, could potentially be offensive to Islam, making this a most dangerous proposition! After the work starts, one of the cadre of the most acclaimed artists working on the project mysteriously disappears. What happened? Only the art itself can give the answer. You'll thoroughly enjoy this great book, which is a mix of mystery and love story.

2. Orhan Pamuk – The Black Book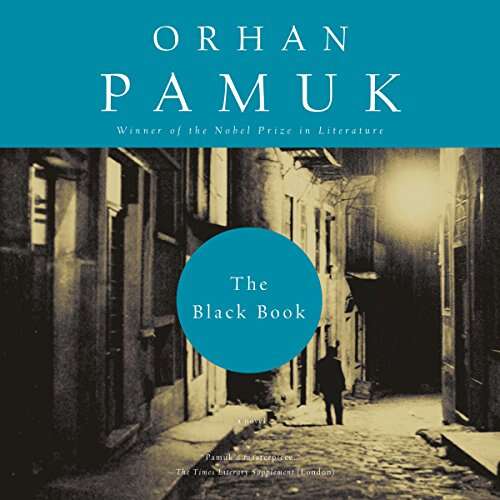 Another great book by Orhan Pamuk is The Black Book. The main character is a lawyer named Galip who lives in Istanbul with his wife, Ruya. One day, Ruya mysteriously disappears. Galip suspects that Ryua left him either for Celâl, a popular newspaper columnist, or her ex-husband. But then he finds out that Celâl is also missing. The lawyer turns into an investigator, assuming Celâl's identity in the process. But the case keeps changing, and suddenly he starts receiving death threats. What is behind all this? You will only find out if you read this unputdownable novel!
Love his books? Then you should also check out his first novel, Cevdet Bey and His Sons.

3. Orhan Pamuk – The Museum Of Innocence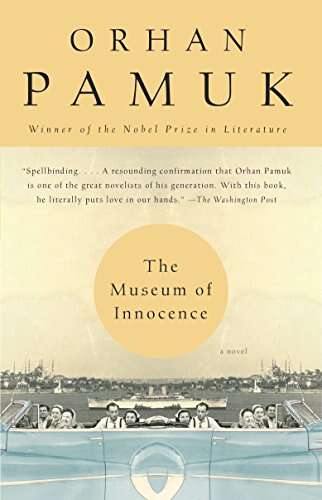 Just the title alone got me very interested in this book. What could it possibly mean? Here's the story: It is 1975, and Kemal and Sibel, both members of prominent families in Istanbul, are about to get engaged. But then Füsun enters the stage. She's very beautiful, but 'only' a shopkeeper's daughter. However, Kemal falls for her hard, and Füsun is open to his courting. Soon they violate the code of virginity, and a rift opens up between Kemal and Istanbul's elite. The tortured lover spends the next eight years amassing things that are signs of his yearning, which fill a museum of innocence.
This is one of the most unique fiction novels you'll encounter. Soon you'll feel like Kemal is a friend, and you will root for him through the pages. The Museum Of Innocence is yet another masterpiece by Orhan Pamuk, one of Turkey's most beloved authors.

4. Elif Shafak – The Bastard of Istanbul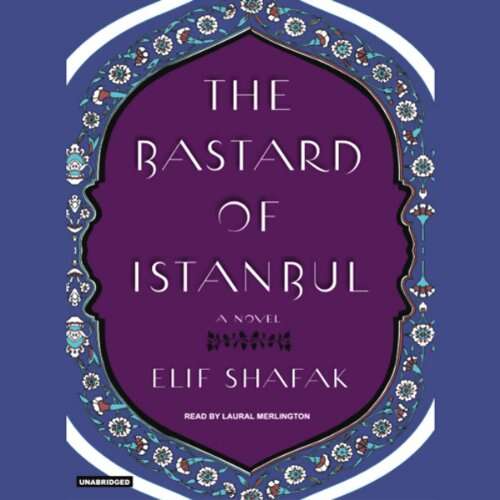 Honestly, you can not just pick one of the brilliant Elif Shafak's books. I'm personally a big fan, so bear with me as I introduce you to my three favorites!
One of the most fun aspects of her books is the blend of two worlds. In The Bastard of Istanbul, Asya is a 19 year old woman living in Istanbul. She was born out of wedlock and doesn't even know her father, therefore she is considered "illegitimate." She lives with her mother and aunts, the four Kazanci sisters, and she's not a happy person. Change of scene: Arizona. That is where the one male family member lives, the estranged brother of the four sisters. He is the stepfather of Armanoush, a young Armenian girl who is half American. She is influenced by her American mother and her Armenian grandparents, and those people can not stand each other. When Armanoush sets out on a journey to discover her true identity, the two worlds collide. In this book, Elif Shafak addresses the Armenian genocide. It's a brilliant story you'll love, and pick some some historical details along the way.

5. Elif Shafak – The Island Of Missing Trees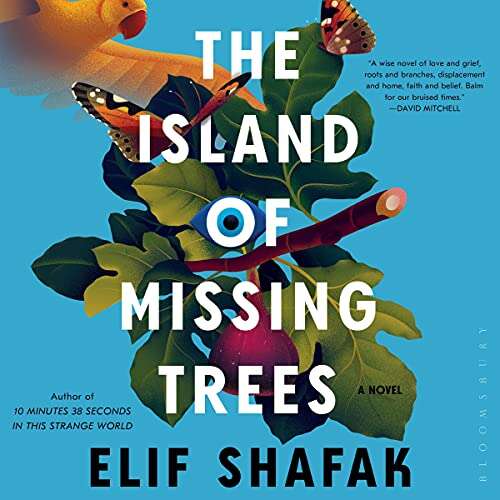 The Island Of Missing Trees is set on Cyprus. Again, it's two worlds colliding – that of Greek Cypriots and Turkish Cypriots. Kostas and Defne, two teenagers, one from each side, meet and fall in love. It's a forbidden love, that's witnessed mostly by a fig tree. This tree witnesses a lot. This intense yet forbidden love, the outbreak of war and its consequences, and, ultimately the disappearance of Kostas and Defne. Cut to London, many years later. A fig tree grows in the garden of Ada Kazantzakis's house – an unusual place for this plant. But it is Ada's only connection to her ancestors while she tries to find her place in this world.
The Island Of Mission Trees is one of the best books set in Cyprus in my humble opinion.

6. Elif Shafak – The Forty Rules Of Love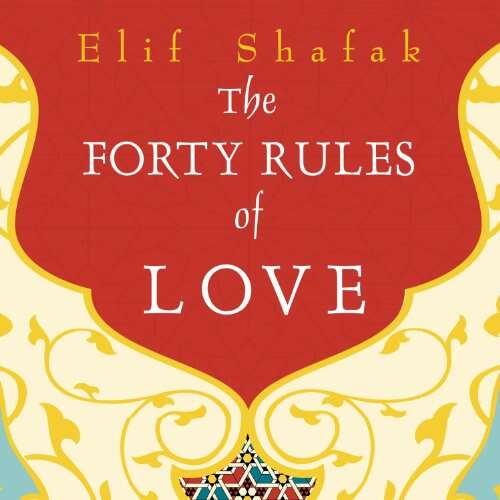 Have you ever heard of Rumi? He was a 13th century poet and Sufi master. His work was bold and mystical, and so popular that it not only survived but thrived through the centuries. Ella Rubenstein, however, doesn't know that. She is 40 years old and unhappy in her marriage when she decides to take on a job as a reader for a literary agent. That's when she gets her hands on the work of a certain Aziz Zahara. The book is called Sweet Blasphemy, and is the story of Shams of Tabriz's search for Rumi, and the events that transpired once they found each other. The book and the author unexpectedly change Ella's life, pushing the boundaries between spirituality and society.
This book gives the reader a deeper understanding of Islam and Sufism. Both stories, Ella's as well as Shams', are beautiful and touching, and will stay with you long after you finished this book!

7. Louis de Bernières – Birds Without Wings
If you love historical fiction, this is a book you should not miss. It's the final years of the Ottoman Empire, and the story is set in a small village in southwestern Anatolia. Village life is full of interesting characters, Turkish Muslims and Greek Christians living their life side by side. But then Turkey enters the modern era and becomes a republic, and everything changes. If you think this book sounds a bit dry, worry not. It's humorous, sensual, and will teach you a great deal.

8. Jason Goodwin – The Janissary Tree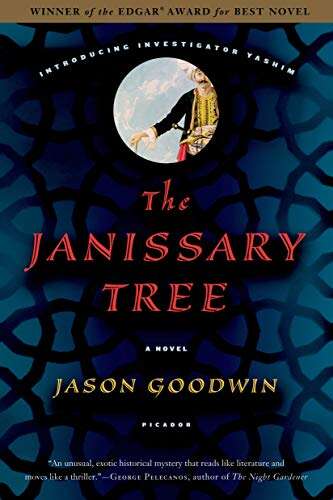 Meet Investigator Yashim in this first novel of the series! Istanbul, 1836. Modernization is underway in Europe, and there are calls for the Ottoman Empire to follow suit. The sultan is on board, but before he can announce any intentions, someone is murdered, starting a whole wave of killings. Investigator Yashim needs to find out who is behind this. Is it the Janissaries, who once upon a time were elite soldiers until they gathered too much power and were struck down by the sultan? You can only find out by reading the book!

9. Yashar Kemal – Memed, My Hawk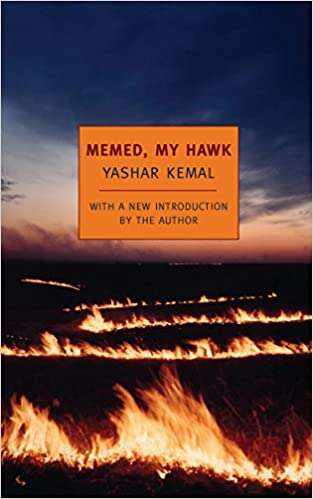 Yashar Kemal, who passed away in 2015 at the age of 91, was one of the most acclaimed Turkish writers in history. While he was nominated for the Nobel Prize in Literature but never received it, he received no less than 38 other awards during his long lifetime and greatly successful career. Memed, My Hawk was Kemal's debut novel.
A sweet and kind little boy named Memed grows up in an extremely poor mountain village. The villagers suffer greatly under a tyrannical landlord. Desperately Memed unsuccessfully tries to flee, but he is caught, and his punishment is severe. On his second attempt, he makes it out of this terrible situation, and continues his life as a bandit, moving from place to place. There's a touch of Robin Hood to be found here, and a great love who awaits Memed in prison. Will Memed's story of adventure have a happy end or turn into a tragedy? Read it and find out for yourself!

Non-Fiction Books
Do you prefer to read non-fiction? No problem, we got you covered!
10. Fodor's Essential Turkey Travel Guide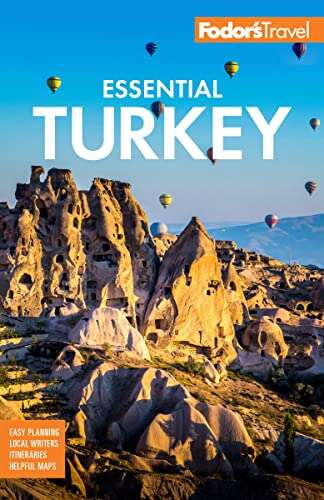 Fodor guides are known to cover the highlights and essentials of every city, and they cover a wide variety of destinations. Their Turkey travel guide makes trip planning easy! There are a ton of maps included, the highlights of each region and city, and many other excellent recommendations. One can not go wrong with a Fodors travel guide!

11. Irfan Orga – Portrait Of A Turkish Family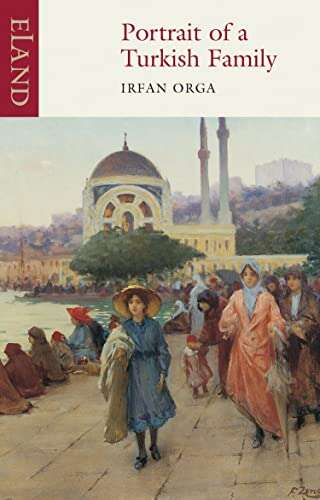 Portrait Of A Turkish Family tells the story of a wealthy family in Istanbul during the final days of the Ottoman Empire. The war that followed led to the financial and emotional disintegration of this family. Suddenly, they have to adapt to a life in poverty. Get a glimpse into old Turkish life and rituals, and learn about the transformation of a whole nation through the story if one family.

12. Mary Lee Settle – Turkish Reflections: A Biography of a Place
Turkish Reflections is the story of the author herself, traveling through Turkey and exploring different places. It's a biography of the country, based on the authors experiences, adventures, and encounters. Learn about the culture, people, and places of this beautiful country while traveling with Mary Lee Settle from your couch!

13. Caroline Finkel – Osman's Dream: The History of the Ottoman Empire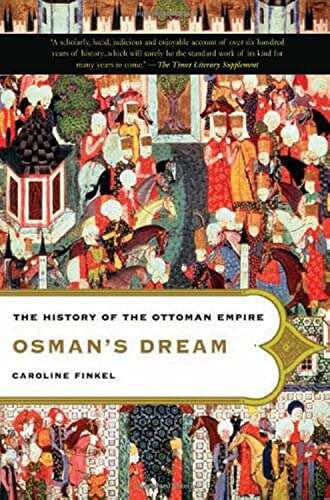 The history of the Ottoman Empire, not just one of the most influential, and the largest, but also one of the longest surviving empires of the world, is well worth exploring. Its history spans more than 600 centuries, but oftentimes the books about it concentrate on its final days during World War I. However, there's much more to it, and Caroline Finkel's book reflects this. This complete history of the famous Ottoman Empire is very informative, and so interesting, you won't want to put it down.

14. Billy Wellman – The Ottomans: An Enthralling Overview of the Rise and Fall of the Ottoman Empire and the Life of Suleiman the Magnificent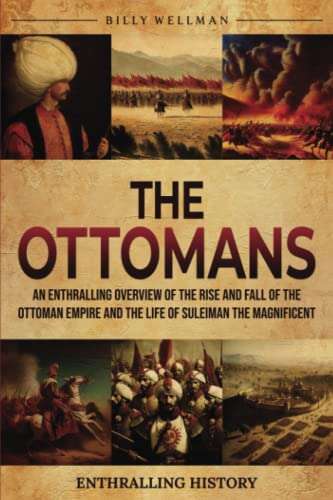 Another great book and comprehensive work about the Ottoman Empire comes from Billy Wellman. It starts at the very beginning, with the emergence of the Ottoman state, tells you about the different Ottoman sultans who reigned throughout the centuries, the Ottoman Empire's Golden Age, the fall of Constantinople, as well as different wars during this time, and the factors that ultimately led to the slow decline and eventual end of this grand empire.

15. Andrew Mango – Ataturk: The Biography of the Founder of Modern Turkey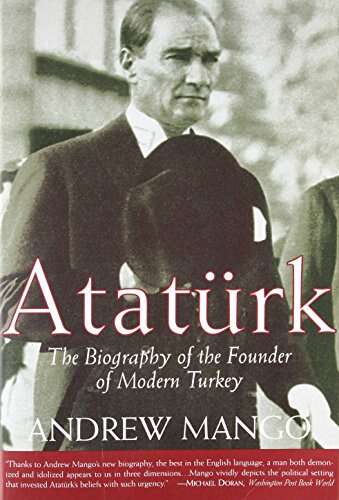 Mustafa Kemal Atatürk was the founder of modern day Turkey. In The Biography Of The Founder of Modern Turkey, Andrew Mango digs down deep to see past the myths and discover the man behind the famous name. Atatürk was virtually a nobody before 1919, when he took over negotiations with and defeated the plans of the victorious allies, becoming modern Turkey's first president in 1923, and creating a legend that lives on to this day. A must read for all history nerds and those who seek to better understand Turkey today, and the resurfacing problems of religious fundamentalism, nationalism, and the threat to democracy.

16. Nicole Pope & Hugh Pope – Turkey Unveiled: A History of Modern Turkey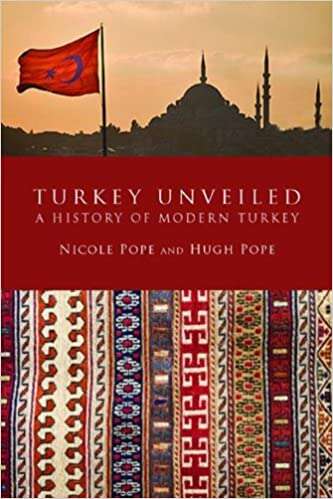 The history of modern day Turkey is long and colorful, sometimes violent and tragic. Hugh Pope and Nicole Pope present a book that talks about big events such as the Armenian genocide, the Kurdish struggle, and analyzes the strength and weaknesses of the Ottoman Empire. It touches on the founder of the Republic of Turkey, Mustafa Kemal Atatürk, but also examines other leaders of the 20th century.
This book's very clear language makes it easily readable, which isn't always the case in non-fiction books.

17. Hugh Pope – Sons of the Conquerors: The Rise of the Turkic World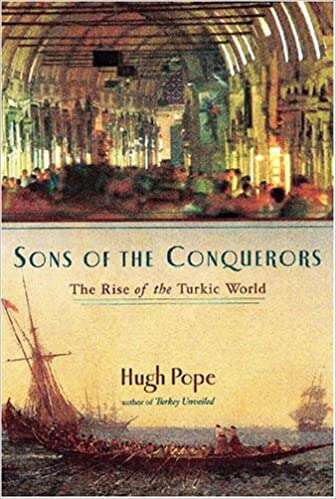 Turkey expert Hugh Pope strikes again with yet another noteworthy Turkey book – Sons of the Conquerors: The Rise of the Turkic World. It covers the time from World War I until the 2000s when the book was published, and traced Turkey's development from an empire to an important member of NATO.

18. Stephen Kinzer – Crescent and Star: Turkey Between Two Worlds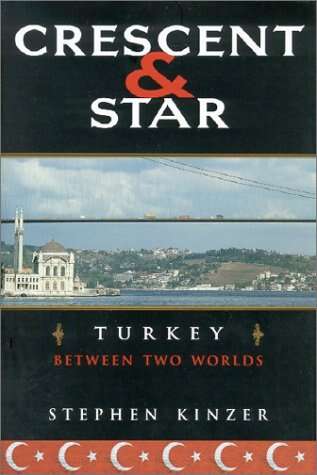 After this much history, let us allow Mr. Stephen Kinzer to shine a light on the contradictions in Turkey today: its past as an empire and its current status as a democracy, its dominant army and the needs of its people. It covers not just the culture and Turkish history, but takes a good look at Turkish politics as well. It's a highly informative book about a country at a crossroads, yet it is very easy to read. If you are interested in a journalistic view of the current status of present day Turkey and what may lie ahead, pick up Crescent & Star – Turkey Between Two Worlds.

19. Fethiye Çetin – My Grandmother: An Armenian-Turkish Memoir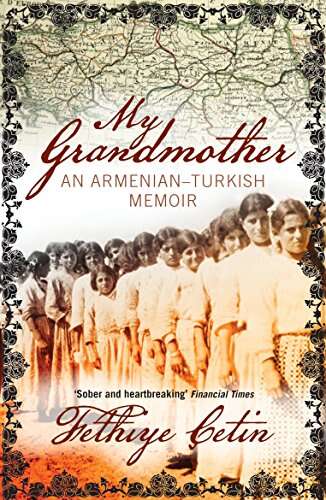 This is the story of Seher, a respected Muslim housewife and Fethiye Çetin's grandmother. Or, to be accurate, of the woman Fethiye knew as Seher while growing up in the small Turkish town of Maden. It wasn't until decades later that Fethiye found out her grandma's true identity: Heranus, born Christian Armenian. Adopted by a Turkish gendarme captain who saved her from the death march and the Armenian genocide, she had to hide who she really was in order to survive. She still has relatives somewhere in the United States, and Fethiye Cetin is determined to help the old lady find these lost ones. A truly moving memoir and an extraordinary story that will stick with you for a long time!

20. John Freely – Istanbul: The Imperial City
If you are fascinated by and want to learn more in depth about the history and ancient culture of Istanbul, then pick up John Freely's book Istanbul: The Imperial City. Despite having seen so much change in its long history, Istanbul has a unique flair that's worth exploring. The book also contains a list with descriptions of museums and must-see monuments. This is a great read for all those who plan to explore modern Istanbul in-depth and gather a deeper understanding of the past.

21. John Julius Norwich – A Short History of Byzantium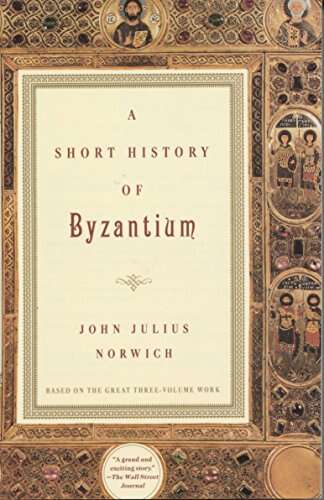 What was once Byzantinum became later known as ottoman Constantinople, and is today known as Istanbul. This story of the world's longest-lived Christian empire begins with Constantine the Great in 330 AD, chronicles the centuries of politics, wars, Turkish society, and Turkish art.
This concludes the best books about Turkey you should read immediately! I hope you found one or two (or 21) that speak to you and get you well prepared for your next trip! Have fun reading!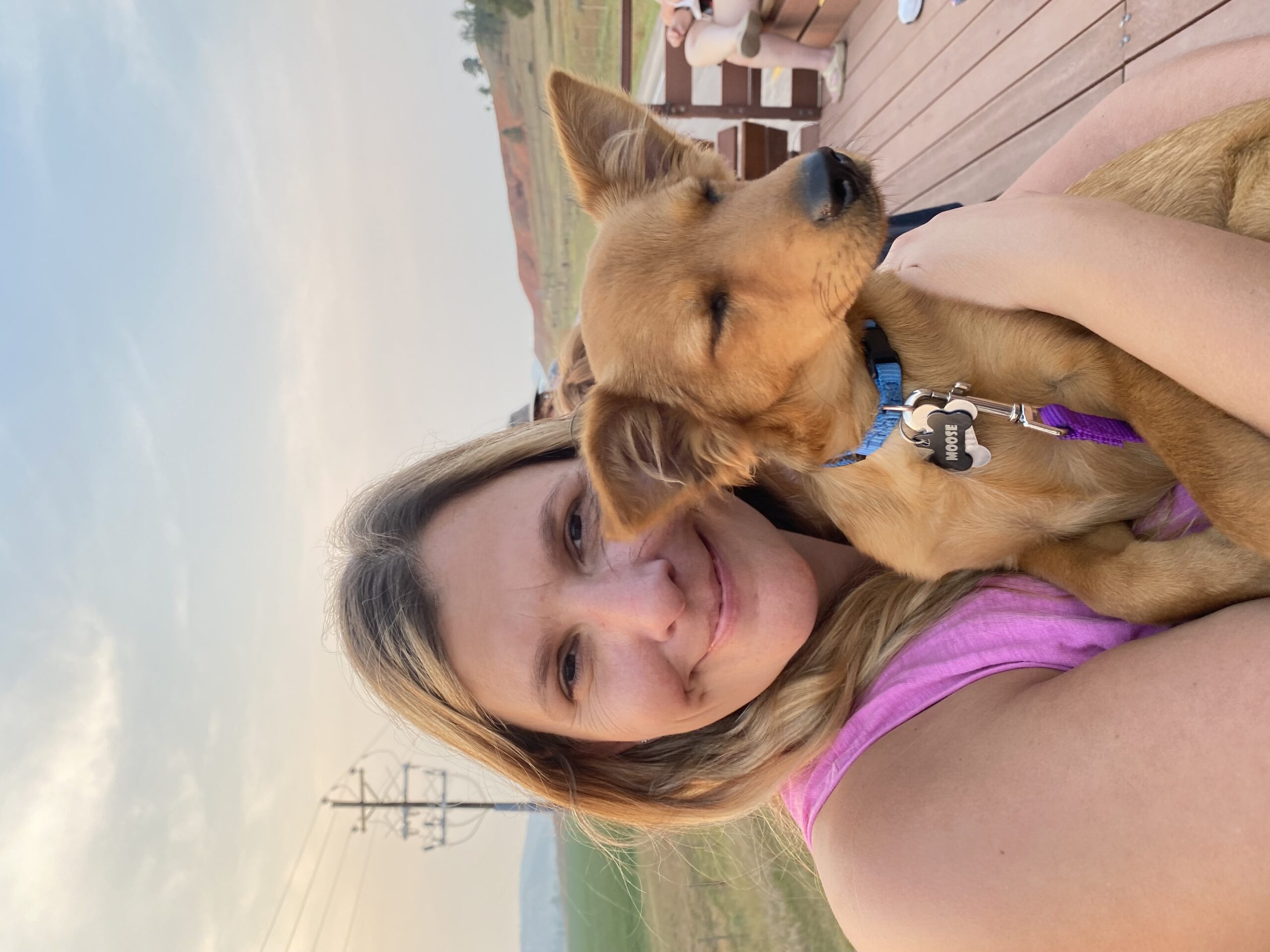 Jenny grew up in Germany. All she ever wanted out of life was to leave and have adventures. Jenny always traveled as much as the budget would allow, and when she met her husband traveling became a full-time thing. You can follow Jenny on her blog and Facebook.