Mexico can get really hot at certain times throughout the year, but if you visit Cabo in January, you are guaranteed to have ideal vacation weather. Cabo San Lucas, located on the southern tip of Mexico's Baja California peninsula, is a resort city which prides itself in offer a wide variety of activities. It caters to sun worshipers and club enthusiasts alike. Together with the nearby San José Del Cabo Cabo San Lucas is referred to as Los Cabos, and this area makes up one of Mexico's most popular travel destination.
This post contains affiliate links. This means we make a small commission at no cost to you if you click through and make a purchase. All prices listed are accurate at time of publication.
Cabo in January: The Best Mexico Vacation For Women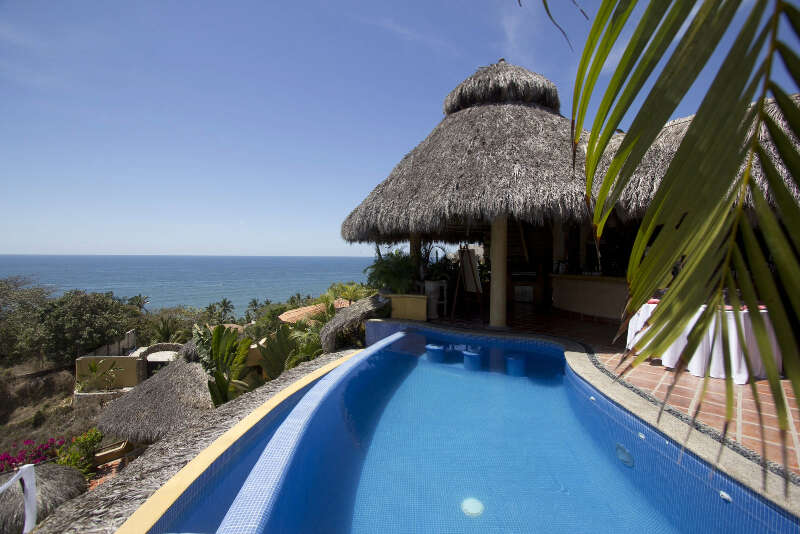 The Best Time Of Year To Visit Cabo San Lucas
The least ideal time to take a vacation in Cabo is during the summer months (low season), especially during hurricane season, which starts in May and runs through September. High temperatures and high humidity make for an uncomfortable mix, with the maximum temperature often reaching 93 degrees (34 Celsius). While that may not sound too hot, pair it with an average relative humidity of 70% or more, and you'll want to take it very easy.
You can expect a lot of cloud cover, and there's always a chance of rain. While that's the off season, causing prices to fall, you run the risk of having to evacuate the area if hurricanes or tropical storms threaten to make landfall. That's also rainy season, and rainy days don't exactly make for the best beach vacation. Though ocean temperatures reach a certain bathwater quality, and if you like that, maybe it's not a bad choice for you to go then. If you do take your chances and book a trip during hurricane season, be sure to stay on top of the Cabo San Lucas weather.
July is the hottest month, with the average temperature during the day hovering around 87 degrees (30.5 Celsius), not a good month to come here if you aren't used to high temperatures and high humidity.
The wettest month of the year happens in late summer. It is September, where an average rainfall of two feet (61 centimeters) is not uncommon – not a good time to go!
Good news! The driest months are May and June, the shoulder season, and while temperatures are steadily rising during that time, it is the best time to go for budget travelers, as the snow birds head home, lower prices for accommodations beckon you to book, and you have a chance to snatch up the best discounts. Sea temperatures are around 75 degrees (24 Celsius), and there aren't too many cloudy days yet, if any.
Winter in the northern hemisphere is when you want to head to Cabo. The average daytime temperatures are 80 to 81degrees Fahrenheit (around 27 Celsius), and at night it cools off to around 62 degrees (16.7 Celsius), perfectly mild to sit outside, enjoy a cocktail, or walk the beach while stargazing. Water temperatures range from 72 to 75 degrees (22.2 to 23.9 Celsius), an average water temperature just cool enough to refresh you after baking in the sun. Weather data concludes that early November through March is the perfect time to enjoy the area.
Cabo San Lucas is an especially popular destination for those who want to ring in the New Year with a bang. Be aware that prices spike especially during that time, as well as during spring break in the US.
The Month Of January
We picked the month of January as our best time of the year to visit Cabo San Lucas and San Jose Del Cabo. It's mid-winter in the northern hemisphere, and you most likely have fallen victim to the winter blues, looking for warm places to go. Los Cabos is just the place to lift your spirits, with its wonderfully comfortable January temperatures and best weather conditions during its dry season! It is the coldest month of the year, with average minimum temperature being 73 degrees (22.8 Celsius), which translates to perfect weather, especially if you come from colder climates and don't want to suffer a temperature shock. While the average sea water temperatures are a bit lower than during the shoulder seasons, they are still plenty comfortable for water sports. Overall, it's a great month for a beach vacay!
Best Way To Get There
From the United States, Cabo is easy to reach. Many cities such as San Diego, Dallas, or New York offer direct flights to Los Cabos International Airport. If you come from elsewhere in the world, you will most likely have a stopover in Mexico City. You could also choose to spend a few days in Mexico's capital. Mexico City is a great destination!
Best Places To Stay in Cabo During Peak Season
If you are an avid traveler, or a faithful reader of our informative articles, then you know that traveling to any place during its peak season can be pricey. If high prices are not a concern for you, read the section about the best resorts to stay. If you don't want to spend top dollar on accommodations, don't worry: we found nice yet affordable ones for you!
Best Resorts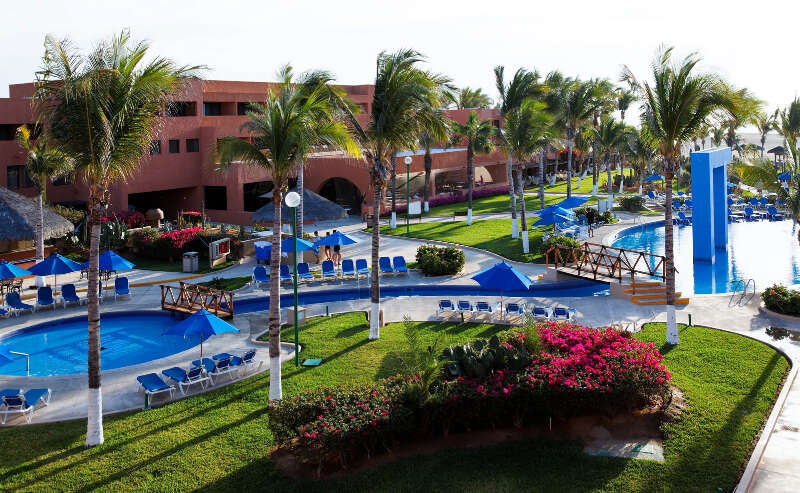 Does your dream vacation in Mexico in January, the coolest month, include being pampered at an all inclusive resort? Consider these five star options:
Best Affordable Lodging Options
These three star hotels are perfectly suited for those who don't want to spend all their vacation money on a hotel.
Budget-Friendly: Hostels
There are lots of upsides to staying at a hostel: it's super affordable, and you'll make friends easily.
Best Things To Do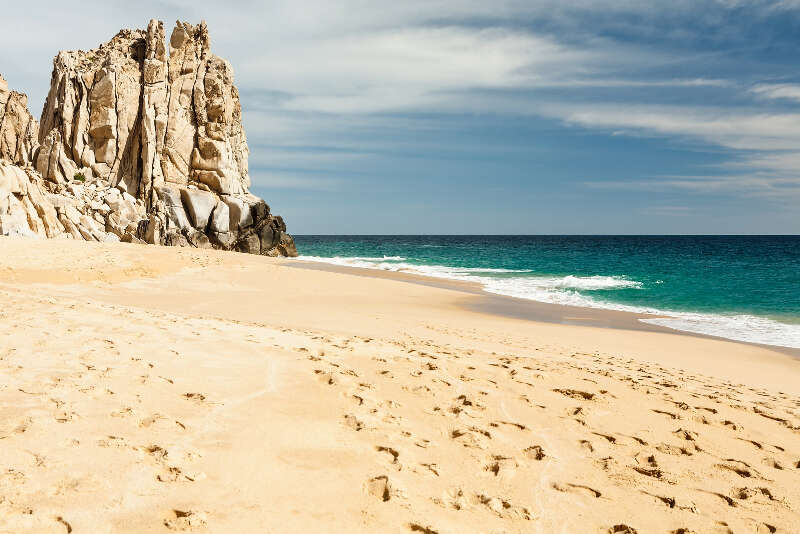 Attend A Famous Festival
One of the key events, and a main Mexican tradition in Cabo in January is the Three Kings Day Festival on the 6th of the month. Children get to wake up early to open the presents the Three Kings left for them, so it's somewhat similar to Christmas, also a big holiday in Mexico. It represents the history of the Three Kings bringing presents to baby Jesus, and has a big cultural and religious significance. Take part in the festival, discover Mexican traditions, and have fun! This big festival is one of the reasons January is one of the most popular times to visit Los Cabos (that and the amazing Cabo weather at this time).
Whale Watching
Whale watching is one of the most popular activities, and January is peak season in the Sea of Cortez, which is nestled in between the Baja peninsula and the Mexican mainland. Between early December and mid April humpack whales, blue whales, orcas, and gray whales spend time in these sheltered waters. Did you know the Sea of Cortez is part of a UNESCO World Heritage Site? This status protects the area and its rich marine life, which earn it the nickname 'Aquarium Of The World'.
A whale watching tour should absolutely be part of your adventure and will be a great time on the water! Book your tour now!
Whale Shark Encounter
Fun fact: whale sharks are the world's largest fish! They can reach up to 40 feet (12.2 meters) in length and weigh up to 50,000 pounds (22,680 kilos)! Sounds terrifying? They do not use their teeth, so they won't bite you. They eat food by filtering large quantities of water, looking for small fish and plankton. You should, however, keep your distance, as with all wild animals. Getting too close is not a good idea, as it can not just result in skin injuries on your part, but it disturbs the animals. Think of yourself as a guest in their habitat, and behave accordingly.
However, they are worth seeing, and a whale shark tour is a great way to do so.
Sun Worshiping
Mexico is the ideal place to get much needed R&R. Of course you'll want to spend some time on a beautiful beach, maybe nap, read a book, or people watch from under your wide-brimmed hat (one of 10 must-have beach necessities). Pick one of these beaches for maximum vacation happiness:
Lovers Beach: calm waters, towering rock formations, only accessible by water taxi or panga
Chileno Bay Public Beach: ideal for swimming and snorkeling, with calm, clear waters
Playa del Divorcio: backdrop of beautiful rugged coastline, perfect for a beach walk, but skip the swim, the surf is dangerous
El Medano Beach: calm waters, perfect for all water activities. Restaurants, bars, and clubs are nearby
Playa Costa Azul: the place to go for surfers and those who love to watch them from one of the beach bars
Playa Monumentos: just like Playa Costa Azul, this is the place to surf, but hold the board if you are a beginner.
Santa Maria Beach: not many amenities, but it's great for water activities and whale watching
Playa Coral Negro: Cabo's hidden gem of beaches. It's quiet, a great place to really relax
Playa Empacadora: great for kids, and the place where you can become a certified diver
Snorkel Expedition
Have you ever wondered: where is the best snorkeling in Mexico? Cabo Pulmo National Park, located about 60 miles (96.5 kilometers) North of Los Cabos, is one of the answers. A snorkel expedition to this protected marine park with a guide who will pick three or four exclusive spots for you to snorkel is well worth the expense. What can you expect? First you will enjoy a scenic drive to Cabo Pulmo. Hop on a panga and head to the best spots to get into the warm waters of the Sea of Cortez. You may see lots of different species of fish, some even in large schools, coral (remember to not touch!), sea lions, turtles, maybe even manta rays!
Horseback Riding
There's no better way to explore nature than on horseback. Become one with your horse, and enjoy being immersed in nature and Cabo's spectacular landscapes. Marvel at cacti that can stand up to 20 feet (6 meters) high, and gaze out at the Pacific Ocean. Booking a 3.5 hour horseback riding tour will give you plenty of time to enjoy all there is to see.
ATV Tour
One of the best outdoor activities for adrenaline junkies is an ATV tour. Race through the desert and along the beach of Migriño, but don't forget to slow down, take in the expansive views, and enjoy nature! Book this convenient ATV Beach & Desert Adventure Tour and enjoy a tequila tasting afterwards!
Dinner Cruise
Take advantage of the warm weather and enjoy a dinner cruise! It's a great way to enjoy not just a fabulous meal of authentic Mexican food, but enjoy it out on the ocean, where the warm evening breeze gentle tickles you while you sip a post-dinner margarita. Book this Sunset Mexican Dinner Cruise and enjoy live music on top of everything else. Sunset times on the water are simply magical.
Sailing
There's no better place to spend sunny days than on the water. Average wind speeds in January hover around 9 knots, just enough to gently fill the sails, but not enough to make for rough seas.
Leisurely sail along Baja's southern point, have a cocktail, then throw the anchor near the iconic El Arco for some time swimming and snorkeling in the warmer waters with the colorful fish. Once you are all tuckered out, enjoy lunch abroad, along with an open bar. Sounds like heaven? We think so too! Book it now!
Day Trip to La Paz
La Paz is a must-visit destination if you are in this area of Mexico. It lays claim to several superlatives, for example having the most beautiful beach and the freshest seafood in all of Mexico. The cheapest way to get there is by shuttle from Los Cabos international airport. You can also book private transportation, or rent a car. Or book a day trip tour to La Paz, which includes a bilingual guide who will make sure you see all the highlights.
Day Trip to Todos Santos
Todos Santos is located only about an hour north of Los Cabos. It is a pueblo mágico, a town to which the government of Mexico has granted a special status due to its historical importance. Generally that means that the architecture, folklore, and history are well-preserved, making it a great destination. A former sugar capital, today Todos Santos offers lots of art galleries, displaying the work of many an acclaimed artist. Throughout the year it hosts many festivals, and it is especially popular with surfers.
Again, you can get there on your own, or you can choose to book a Todos Santos Day Trip from Cabo San Lucas.
Party!
After dark Cabo truly comes to life. Here are some of the best places where teh magic happens:
Mixology Fusion Bar
Mandala Club
Crush Nightspot
Faustina Entertainment Club
Cantina Mexico
Studio Corazon
11:11 Disco Room San Jose
El Squid Roe
Cabo Wabo Cantina
Baja Brewing Company
Draque Cocktail Lounge
Crania Air Disco
ShoreBar
Shooters
Monkey's Cave Bar
The Rooftop at Thompson Hotel
The Rooftop 360
We hope this information was helpful to plan your trip to Cabo in January! If you want to explore other prime destinations in Mexico, we recommend you take a look at Puerto Vallarta, one of our favorite beach vacay places in North America!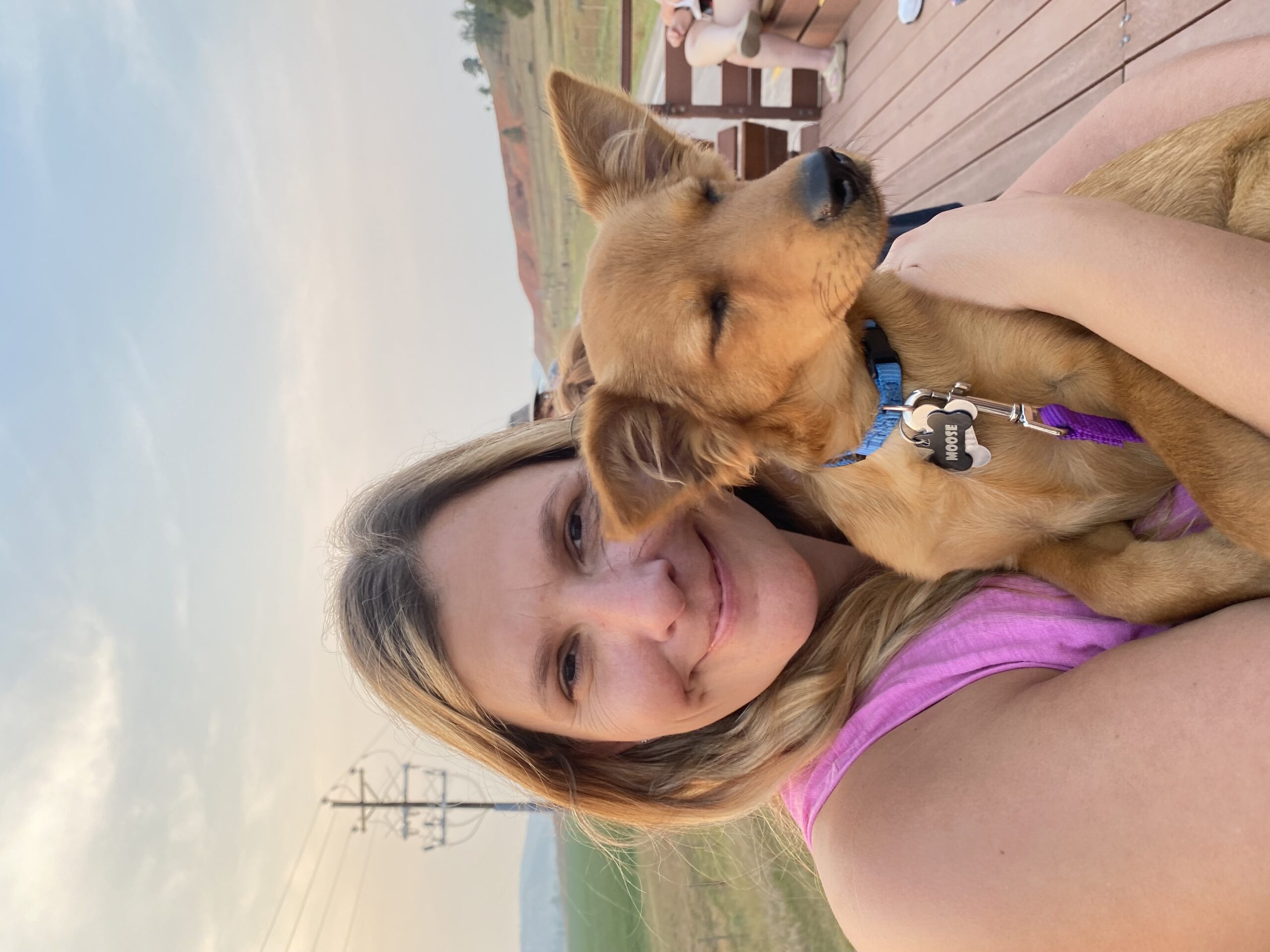 Jenny grew up in Germany. All she ever wanted out of life was to leave and have adventures. Jenny always traveled as much as the budget would allow, and when she met her husband traveling became a full-time thing. You can follow Jenny on her blog and Facebook.