A safari in Africa is on the bucket lists of many traveler enthusiasts. A safari is a unique experience, offering a chance to see wildlife not seen anywhere else on the planet, along with the stunning natural beauty of the African continent. But are safaris ethical?
Safaris allow travelers to experience what it's like to be surrounded by giraffes, lions, gazelles, elephants, and other fascinating animals in their natural habitat. Their history goes all the way back to 1863, to an expedition led by William Cornwallis Harris, who's sole purpose was to observe the animals. With that being said, there are some concerns about ethical tourism.
So let's talk about whether or not safaris are ethical, about wildlife you can ethically see, and finally look at a list of ethical African safaris for you to consider.
Are Safaris Ethical?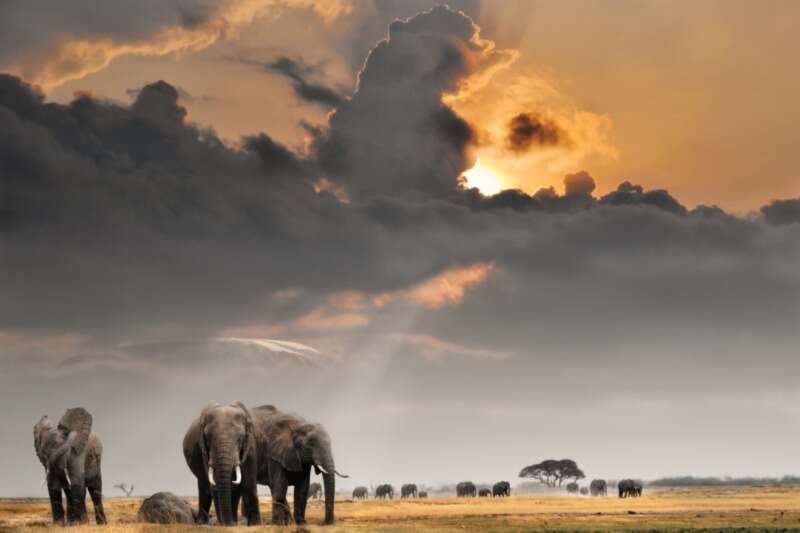 Any time we interact with animals on our travels we have to be on our guard. It's vitally important to educate ourselves (one of the tenets of the Girls Who Travel promise) in order to avoid harming the creatures we're lucky enough to see. Ethical animal tourism comes in many forms, and as travelers, we have a great responsibility to ensure that we are practicing only ethical tourism, in regards to animals, local communities, and the environment. Safaris are a major economic factor in many African countries, especially in east Africa and south Africa, and the demand for safaris is on the rise. But what impact does this have on the wild animals? Are safaris ethical?
The most important factor in animal tourism is the humane treatment of animals. Ethical animal tourism means observing animals in their natural habitat, led by a knowledgeable and well-trained tour guide who ensures the animals' safety and is passionate about conservation. Before booking a safari, it's crucial to do the research. There are safari companies who do their best to support anti-poaching efforts, hire only local people to ensure the money the tourists bring in directly benefits local communities, and support wildlife conservation efforts. They do not allow direct interactions with the animals, unless it happens in a conservation environment such as a wildlife rehabilitation center, where the animals have learned that humans mean them no harm, or a wildlife reserve, where animals are often bred in captivity to preserve the species. In their natural habitat, interaction with humans is against the natural instinct and should never be forced. A guide encouraging that kind of interaction is a huge red flag.
Here's the good news: Going on safari and seeing wild animals can absolutely be done in an ethical way. African national parks, wildlife conservation areas, safari parks, and game reserves protect the natural habitat of many species, lots of them endangered and unique to the continent. By spending money on an ethical safari, tourists can support these conservation efforts and the well-being of Africa's incredibly diverse wildlife.
Ethical African Safaris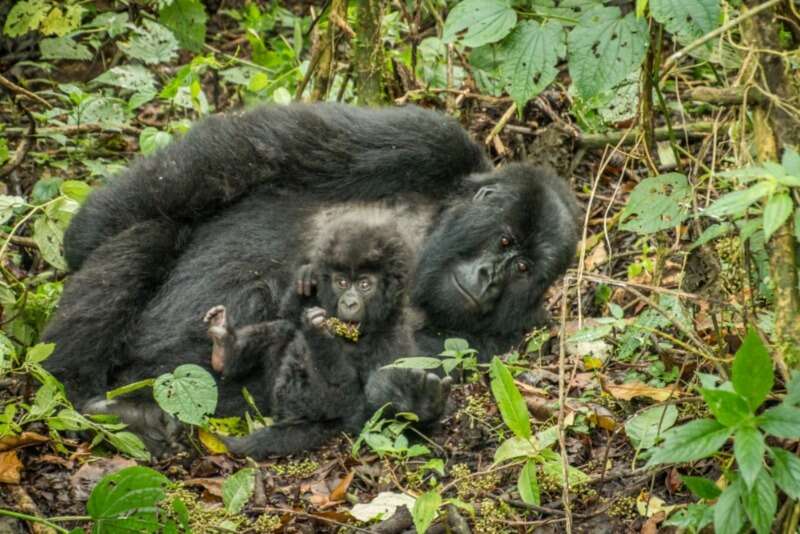 As with many things, finding ethical companies can be difficult. And no company will ever be perfect. But we've rounded up some for you to consider. The companies who made our list don't just support wildlife conservation. They also respect local communities, ensure that the money being spent on one of their safaris supports those communities, they hire locals, and they strive to protect the environment.
1. The African Wild – Southern African Safari Experience
The African Wild is a tour company dedicated not only to ethical travel, but to African development. They are based in Botswana. Their mission is to ensure that tourists leave a place better than they found it – perfectly in line with the Girls Who Travel promise! They want to ensure that the tourism money flowing into Botswana stays there and has a positive impact – one good reason to choose a local tour operator, who employs locals and supports local projects, over an international one. The African Wild actively works with Botswana's government to on promote lasting developmental practices, and supports different communities based in different areas of the country. On top of that they work with several sustainable and environmental initiatives who's mission it is to protect wildlife within Botswana and the neighboring countries, AND they work only with ethical lodges and tour operators!
African Wild offers different tours, but we are enchanted with the Southern Safari Experience. This 12 day tour showcases the highlights of wildlife and natural beauty in four southern African countries: South Africa, Botswana, Zambia, and Zimbabwe. The best part? It's fully customizable! The local guides are knowledgeable, and do their best to make the trip as memorable as possible while practicing ethical animal tourism, and having the tour operator nearby ensures that your every need can be taken care of, and every concern addresses without delay.
2. Africa Endeavours
Why do we love Africa Endeavours? They are committed to sustainable travel and make every effort to create unforgettable memories for their clients. Every safari booked here supports anti-poaching efforts, one of the greatest dangers to wildlife in Africa. Additionally, it bolsters wildlife research, and human-wildlife conflict resolution. African Endeavours is committed to only booking sustainable lodges for their trips, and travelers can look behind the scenes to see which measures these lodges take to achieve sustainability. They partner with multiple organizations to fund community projects such as schools and women-empowering business ventures.
While African Endeavours is not a tour company led by locals, we love their commitment to ethical and sustainable travel, and the community work they shore up.
Our favorite African safari on offer is one of the luxury Kenya vacation packages: the Classic Big 5 Safari. One thing travelers don't have to worry about it the animal welfare on this trip. There is no elephant riding, no hunting, and no interactions that have the potential to be harmful to the animals. Animal protection is their number one priority on every African safari. What to expect on this trip: see the Big 5 (lion, leopard, black rhinoceros, African buffalo, African bush elephant), stay in luxurious yet sustainable hotels and lodges, get a view of Mt. Kilimanjaro, see the great migration of the Wildebeests, and much more!
3. Nomad Tanzania
Nomad Tanzania is a company operating in Tanzania with great impact. They employ locally, source locally, and invest locally – exactly what we love to see, an important measure of ethical travel. This is one of the safari companies that operates its own camps and privately organized safaris. Nomad Tanzania is deeply committed to wildlife conservation, animal protection, and the support of local communities. Providing health and education outreach to very remote parts of Tanzania, donating safaris to auctions to raise funds for local communities, donating all proceeds from their camp shop to projects they care about are all things Nomad Tanzania does to enhance their three main areas of focus: education, health, and wildlife conservation.
We are most excited about their trip of a week combining the Serengeti National Park and the Nyerere National Park. From July through October, visitor can witness the great wildebeest migration and many other wild animals. The trip is fully customizable.
4. Volcanoes Safaris
Volcanoes Safaris is the leader in gorilla and chimpanzee ecotourism in Uganda and Rwanda. They have been at the forefront of reviving the tourism industry in Rwanda after the 1994 genocide, doing so in a way that supports local communities and promote the conservation of the great apes. The company was founded in Uganda in 1997, by Praveen Moman, who grew up in the country and contributes tremendously to its conservation efforts and ecotourism industry. They truly care about animal welfare, strive to be respectful and appreciative of African culture, to minimize the effect their business has on the environment by measures such as recycling waste water, harvesting rain water, utilizing solar power, and other techniques, and to protect endangered species by ensuring a positive impact of ecotourism on local communities. The overwhelming majority of their staff are locals from the region they operate in.
This is one of the safari companies we love for displaying exceptional values and efforts to practice sustainable ecotourism. They offer several exciting tours. Their 7 day gorilla and chimpanzee safari in Uganda is very popular, and we can see why! The highlights of this tour include in mountain gorilla trekking in Bwindi Impenetrable Forest, game drives in Queen Elizabeth National Park, chimpanzee tracking in Kyambura Gorge, wildlife viewing on the boat cruise on the Kazinga Channel, and more exciting activities.
5. Adumu Safaris
Adumu Safaris was founded by Tanzanian native and wildlife biologist David Ole Ngoseck, along with his wife, Danielle, who is a college professor. They focus on east Africa, where they strive to lead tourism reform and focus on their social impact, with their particular focus being on Masaii empowerment. Our favorite part of Adumu Safaris' mission is their attempt to create cross-cultural awareness and understanding. Yes, going to Africa and see the Big 5, the natural wonders, and endangered wildlife is an incredible experience, but wouldn't it be even more enriching if we came away with a whole new understanding for the cultures we encounter on our journey?
Our dream safari is their Tanzania western circuit. Travelers get to experience Gombe Stream National Park, Katavi National Park, and Mahale National Park where they will encounter large mammals, such as Cape buffalo, lion, and zebras, endangered species such as wild dogs, the world's largest known population of chimpanzees, olive baboons, and red-tailed and red Colobus monkeys.
Safari Etiquette
Any of these tour companies will brief their guests on proper safari etiquette, but why not come prepared?
Do not, in any way, harass or disturb the animals.
Don't try to get closer for a better picture or view. It's against their natural instinct to be close to humans, and you do not only stress them out, but you risk triggering an unexpected reaction from a wild animal.
Never feed the animals.
Do not litter, and do not pick flowers, collect rocks or sand, or disturb the environment in any other way.
Never leave the vehicle unless instructed to do so by a guide, and stay on marked roads and trails. A
Always listen to the guide's instructions and follow them to a T.
Dress modestly and practically, and choose colors that blend in in the bush rather than stand out.
So – are safaris ethical? They absolutely can be. Choose one of the above mentioned safari companies, or do your own research. But no matter what type of safari you choose – a walking safari, a safari in a 4×4, or one involving quad bikes – make sure it's ethical so no animals are harmed in the process, it doesn't harm the environment, and your tourist money goes exactly where they are needed – to local communities.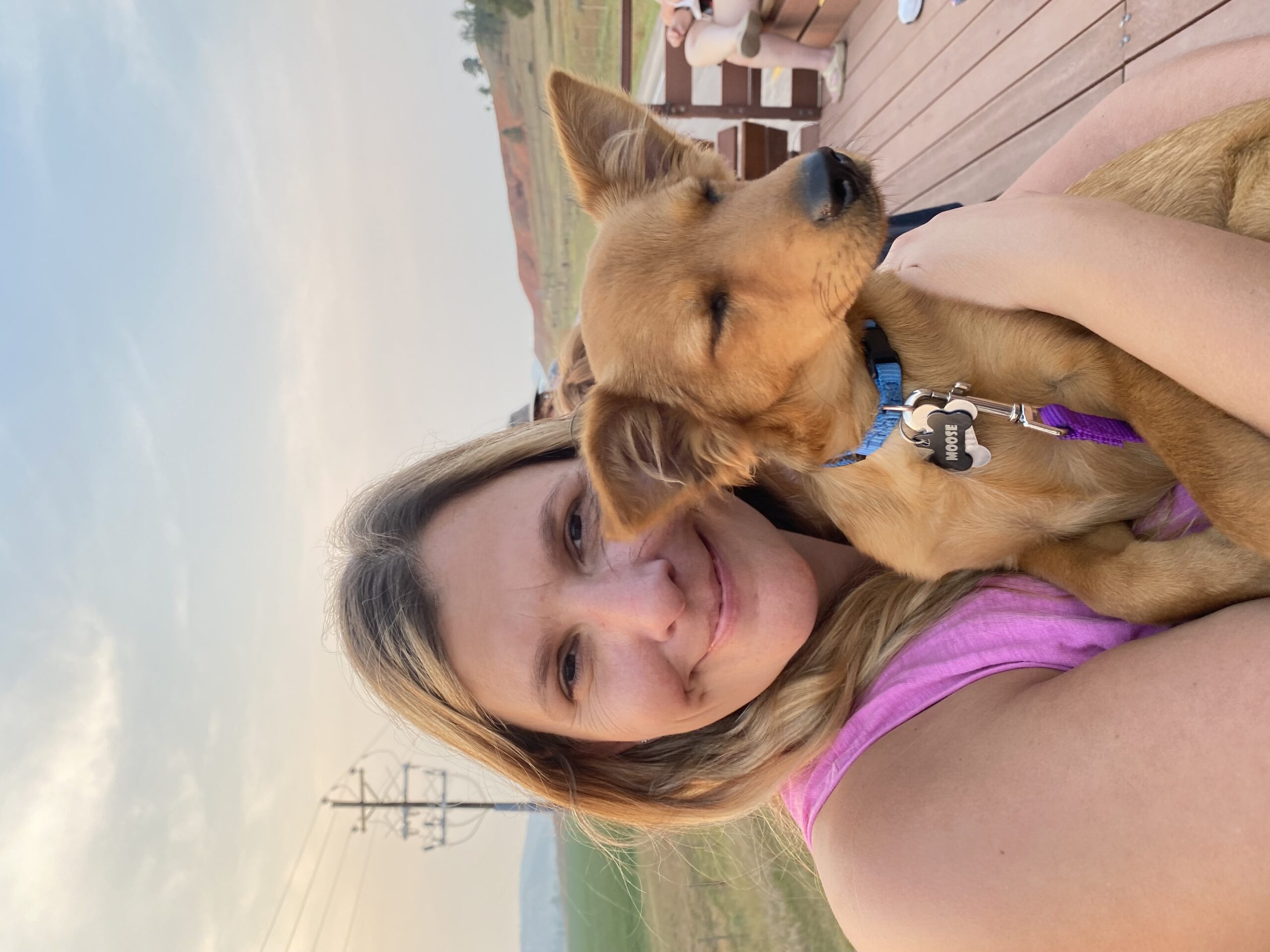 Jenny grew up in Germany. All she ever wanted out of life was to leave and have adventures. Jenny always traveled as much as the budget would allow, and when she met her husband traveling became a full-time thing. You can follow Jenny on her blog and Facebook.