Let's chat about the best ecotourism activities around the world! Girls Who Travel is a community of women radically redefining travel to be inclusive, sustainable, and empowering. We believe that each and every one of us can be a better global citizen. That includes being mindful in the way we travel. We want to leave only footprints, and take only memories, having a minimal or, if possible, a positive impact on the local communities we visit.
Many local communities are negatively impacted by the travel industry, but there are ways to not just not contribute to this trend, but support another trend: ecotourism. Ecotourism is beneficial for everyone involved. You as a traveler have a chance to connect with nature, to visit with locals who will allow you to have a truly authentic experience. Your tourism $$$ can help support the local economy. There is now a growing focus on responsible tourism and ecotourism. We are dedicating this post to share the best ecotourism activities that can help our readers enjoy traveling with minimal environmental impact.
This post contains affiliate links. This means we make a small commission at no cost to you if you click through and make a purchase. All prices listed are accurate at time of publication. 
What is Ecotourism?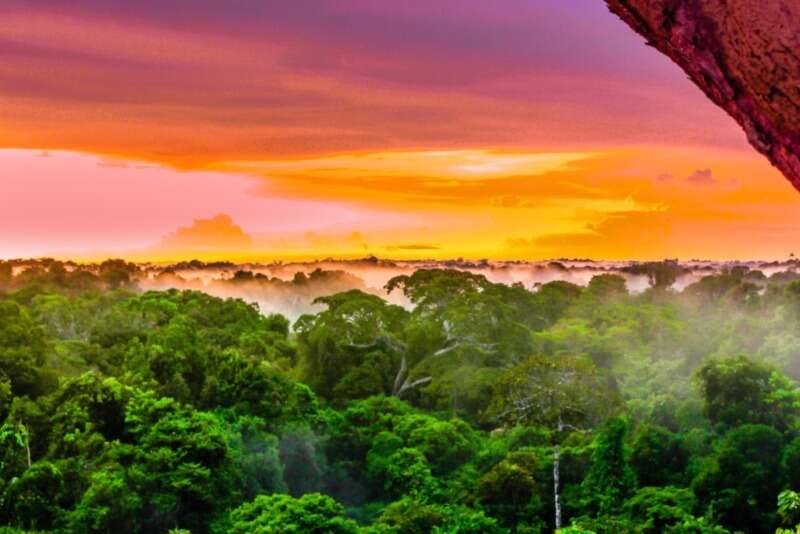 Ecotourism is a nature based form of tourism. It strives to minimize the impact on the environment we are visiting. That includes the social and physical impact. It's a type of responsible travel that is intended to conserve the environment and have a low or positive impact on local communities. Its purpose is education for travelers, and to direct funds to projects that support ecological conservation. Ecotourism is sustainable, it supports personal growth for travelers, and benefits local communities economically.
Benefits Of Ecotourism To Local Communities

More government funding for the area to support the economic boom
Establishment of national parks and reserve, which not only preserves nature but creates jobs for locals in park management and maintenance
Employment opportunities for locals as guides and in hospitality services
Raised awareness and empowerment for indigenous communities
More funds lead to more educational opportunities for locals
Education for locals leads to more environmental awareness and therefore more protection of nature
Locals have control over activities allowed in their area
Increases the living standards for locals
Locals are able to update infrastructure
Better health services for locals
Best Ecotourism Activities Around The World
1. See wildlife in Namibia
Sustainable tourism and ecotourism make up a big part of Namibia's economy. If seeing wildlife ethically is on your bucket list, buy a ticket to Namibia ASAP! While most every lodge and hotel will call itself sustainable, sometimes that just means they slapped a bunch of solar panels on the roof – not enough to call it responsible travel. A good way to filter out sustainable tourism accommodations, tour operators and more is to check Namibia's sustainable tourism certification program website. Places like the Gondwana Etosha Safari Lodge made the list, and they can organize game drives into the nearby Etosha National Park for you. Whenever and wherever you go to see wildlife, make sure the safari is ethical.
2. Volunteer in South Africa
One of the best ecotourism activities is volunteering. For animal lovers, volunteering in one of South Africa's wildlife conservation projects is the dream. There are plenty of organizations accepting volunteers. Just do your research and make sure it's ethical.
3. Experience the diversity of Zanzibar
If you only think of beautiful beaches when you picture Zanzibar, you are missing a lot (but no worries, there ARE beautiful beaches!)! Zanzibar's Serengeti desert is the perfect place to see zebras, wildebeests and other wild animals. The waters surrounding this island nation are crystal clear and home to stunning coral reefs and lots of marine life. Go for a snorkel and see many species of fish, including the leaf scorpionfish, the Zanzibar guitarfish, and the striped marlin. You can even visit a UNESCO World Heritage Site – Stone Town. Be sure to practice responsible tourism when you book your tours and outings. Visit Wildlife Safari Adventure to Saadani National Park, go snorkeling at Mnemba Atoll, a marine reserve, book a trip to Jozani Chwaka Bay National Park, and learn about the country's history on a slaves route tour. An outing to the turtle sanctuary is highly recommended. Another really fun thing to do to explore Zanzibar's culinary cultural heritage is to take a cooking class.
4. Cruise to Antarctica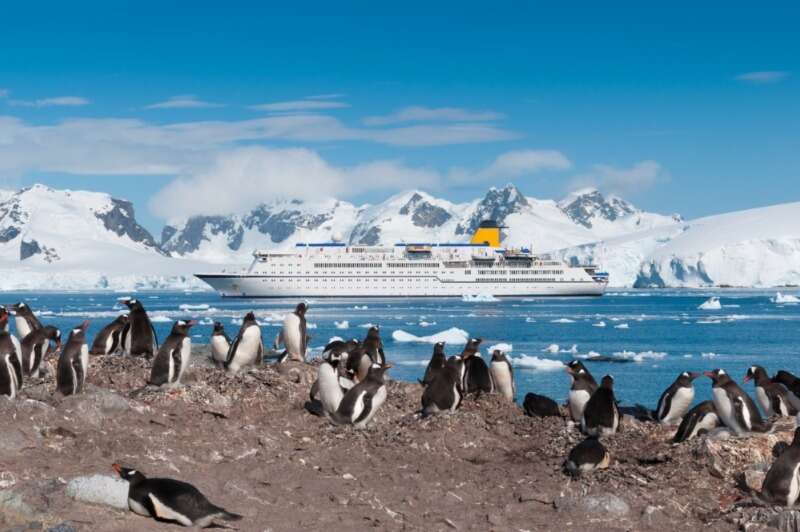 While cruising is not exactly eco friendly, it's one of only ways to visit the last great wilderness on our planet (unless you have the brave heart of an explorer and decide to sail there yourself!). However, whilst you are there, you do not have to worry about your impact on the environment. All human activities and expeditions happen under the Environmental Protocol of the Antarctic Treaty, which protects the continent's fragile ecosystem. You will have to adhere to a strict code of conduct and follow guidelines as to not cause any harm, therefore a trip to Antarctica can be considered ecotourism.
5. Venture to Kerala, India
Kerala is one of the greenest places you can visit in India. National Geographic named it as one of the ten paradises of the world, and it is one of the best places to practice responsible tourism. The state actively works to reduce its carbon footprint and protects its natural beauty, and we love to support these kinds of effort! Among its rich biodiversity you'll find endangered species of animals and plants you won't be able to observe elsewhere, and the cultural heritage is impressive. Spend your time between tea and spice plantations, backwaters, and lagoons.
6. Spend a full ecotourism holiday in Cambodia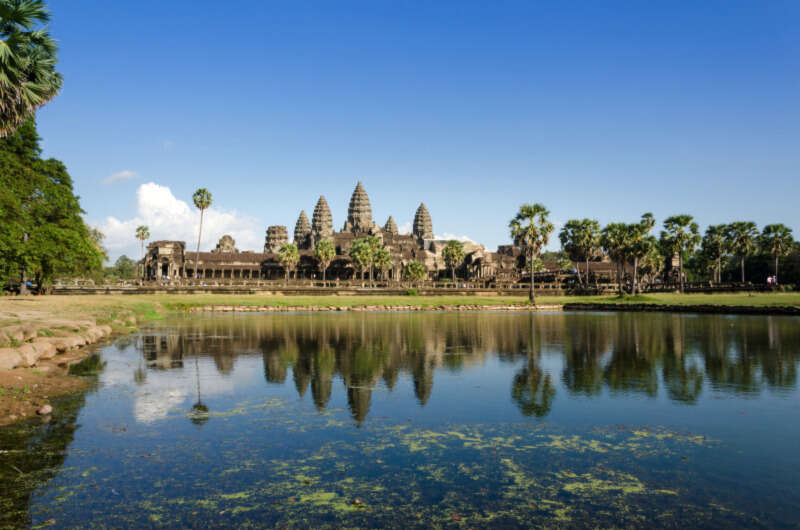 Among the countries in Southeast Asia, Cambodia stands out as a major destination for ecotourism and sustainable travel. There are no less than 56 sites you can visit on your responsible travel holiday! Many tour operators work closely with local communities, and you get the chance to support them with unique experiences such as a Cambodian village cooking class, a visit to the Phnom Tamao wildlife rescue center, a one night village homestay, or a social enterprises tour, where you get to visit social enterprises and nonprofit organizations working to improve Cambodia with the help of recycling, promotion of artisan arts, or science.
7. Stare in wonder at The Himalayas in Nepal
The Himalayas are one of the most remote areas in the world, yet their natural beauty is so stunning, it's hard to compare it to any other place in the world. To travel to this region sustainably, visit one of Nepal's 12 national parks! Sagarmatha National Park is the most famous one, because it includes the tallest mountain in the world – Mount Everest! This is the place where every adventurer's dream comes true!
8. Plant corals in Thailand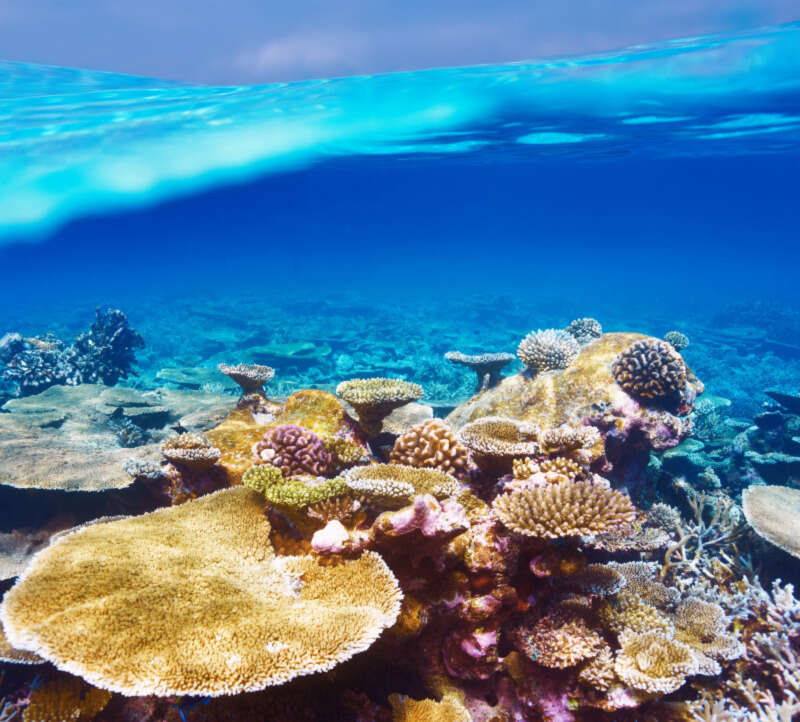 Coral reefs are endangered worldwide. You can do your part to minimize the negative impacts global warming has on coral reefs and plant coral at Zeavola Resort and Spa in Thailand. It's an eco friendly dive resort that purposefully lacks the amenities of classic hotels, but will let you have an authentic experience and a positive impact on the environment.
9. Backpack in the wilderness at Arctic National Wildlife Refuge, Alaska, United States
The Arctic National Wildlife Refuge in Alaska is a truly wild place, one of the few left on earth. It is one of the finest places to see wildlife such as the 3 species of bears living in North America (polar, brown, and black bear), dall sheep, caribou, wolverines, and many more. Support the environmental conservation of this wild place, which is threatened by oil, by visiting and showing that this place is much better kept in its natural state.
10. Stray from the beach in Florida, United States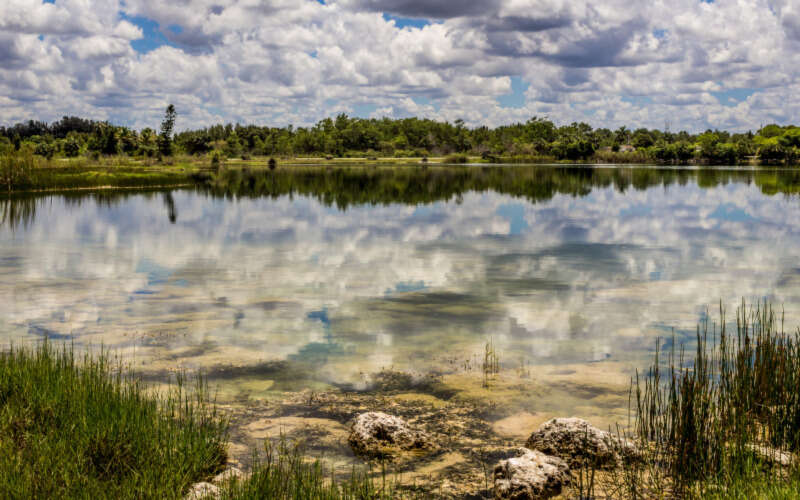 The first thing one associates with Florida are the amazing beaches. But visiting the Everglades is one of the best ecotourism activities around the world! Did you know that the Everglades are home to the largest mangrove forest not just in the United States, but in the northern hemisphere? It is one of the largest national parks in the United States by area, and there are great ways to explore it. Join an airboat safari, take a small group boat, kayak and walking guided eco tour, or book a biologist led WET walk + 2 boat trips and lunch tour.
11. Go on a big five safari in Canada
You may associate the big five with wildlife in Africa, but Canada's got its own big five! Those are polar bears, grizzly bears, wolf, bison, and moose. A big five safari is a once in a lifetime experience!
12. Travel sustainably to the world's largest national park in Greenland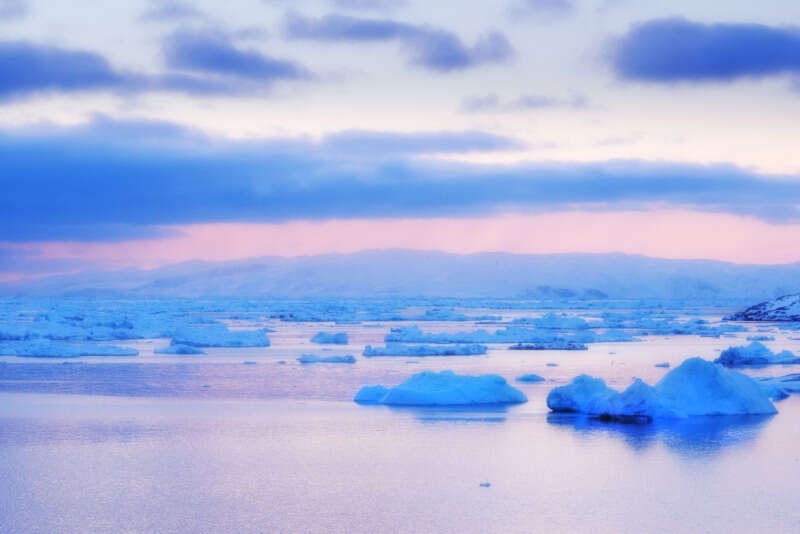 Northeast Greenland National Park is an an international biosphere reserve that covers approximately 400,000 square miles. For everyone who loves to travel to natural areas and see wildlife, this national park is a bucket list destination. See whales and seals, musk ox and polar bears, and walrus and arctic fox in their natural habitat.
13. Cruise the Galapagos Islands
The Galapagos Islands are one of the world's premier ecotourism destinations. 97% of the area is protected in a national park, (and it's a UNESCO World Heritage Site!) and therefore tourism is much restricted. All tour providers have to follow strict environmental standards, so no matter which way you choose to visit this incredible ecosystem, it's guaranteed to be sustainable tourism.
Lots of people opt to book a cruise through the Galapagos Islands, which is the easiest and most comprehensive way to see all the natural beauty and the amazing animals, some of which are unique to this national park.
If you choose to go on a cruise and want to make the most impact locally, choose a small provider rather than one of the bigger cruise companies that offer luxury cruises. Those, however, employ local guides, which means you still do support the local economy, even if it is in a smaller way. And while cruise ships are very low on the list of eco-friendly modes of transportation, they are one of the few ways to get around these islands. If you want to opt for one of the most ecofriendly cruises, book a catamaran tour. Opt to eat on the islands that offer food, and buy yourself some nice souvenirs to support the local economy even more.
14. Hike in Peru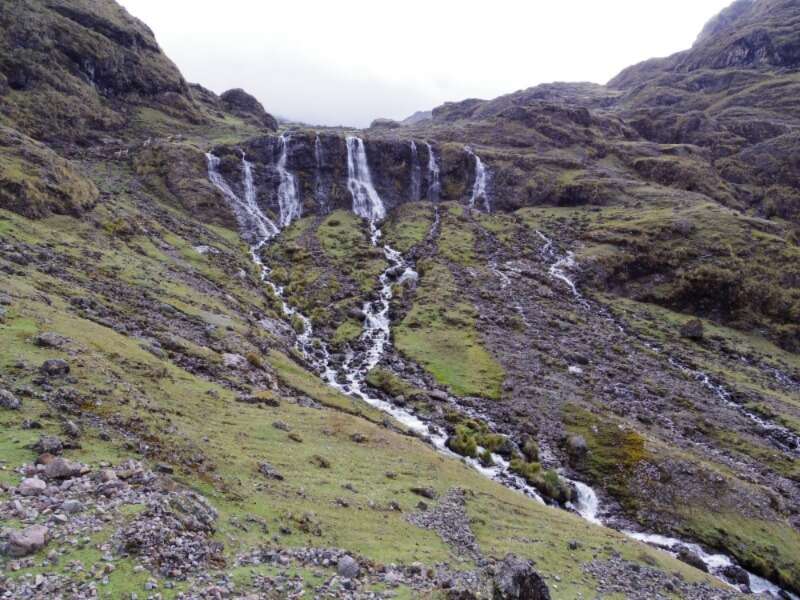 If you want to practice responsible tourism, exploring a place on foot is a great way to do so. Peru has fantastic hiking option. The one you have most likely heard about is the famous Inca trail. While that is an iconic route, it is also very overrun – 25,000 people hike it every year! In order to not just not contribute to over tourism in one place, choose another route instead. There are tours available hiking either the Salkantay Trail or the Lares Trek, both ending with a visit to Machu Picchu (talk about overcrowded!) that allow you to quietly immerse yourself in nature, meet local people, and have a MUCH better experience. On top of that, you have the chance to support local communities that hardly ever get visits from outsiders. Tip: some tour companies' websites suggest bringing school supplies for these communities. The better thing to do is to connect with your guide, and ask them what the main needs are. Those can be as basic as fresh fruit and bread, items that local people have to walk days to be able to buy or trade for.
15. Visit a coffee plantation in Costa Rica
Costa Rica is famous for offering the best ecotourism activities around the world. Visiting a coffee plantation is one of them. Sustainable agriculture has many benefits. It's good for the planet, it supports local people, and the attention and interest ensures that small farmers get paid a fair price for their product, thus being able to pay fair wages to their workers. When tourists are interested in sustainable coffee production, it supports more efforts to farm in that way, but it also offers an additional income for small farms. In Coffee is one of Costa Rica's biggest export goods, and if you are visiting this beautiful country, don't miss out on taking a coffee tour!
16. Be amazed by the Monteverde Cloud Forest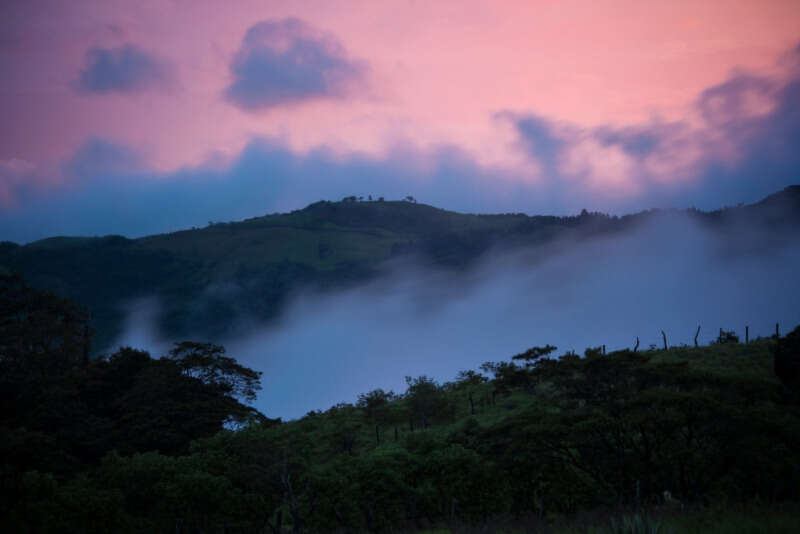 Costa Rica offers a whole bucket list of destinations for ecotourism. For those who love to travel to natural areas, the Monteverde Cloud Forest is a must. Cloud forests are very rare, and they are generally protected areas. Travel to a place where the sky meets the trees and be amazed by the beauty and biodiversity it offers.
17. Explore Tayrona National Park in Colombia
While it's easy to see a lot on a day trip to Tayrona National Park, it's become a destination for slow and eco travelers as well. The park offers a campsite, so overnight stays are possible and convenient. It is located on Colombia's Caribbean coast, boasting white sand beaches, stunningly blue lagoons, and tropical rainforest. The country has 50 national parks, but despite their protected status, these areas face many threats such as deforestation, mining, and encroaching urban areas. By visiting, you mark the area as a tourist destination, which means it brings in money, which, in turn, will help protection efforts.
18. Help preserve Torres del Paine National Park in Chile
Torres del Paine National Park, in the famous Patagonia region located in the extreme south of Chile, is a place of breathtaking beauty. Despite its changeable and sometimes inclement weather, more and more people visit the park every year, often leaving more than just footprints and taking more than just memories. To connect with nature, but do so in a sustainable fashion, companies like Ecocamp Patagonia are the way to go. Their sustainable dome hotels are the only way to stay inside the national park, they are specialized in eco-friendly trips and responsible tourism, AND they are a local business, so booking with them supports the local economy.
19. Experience Samoa's vulnerable landscapes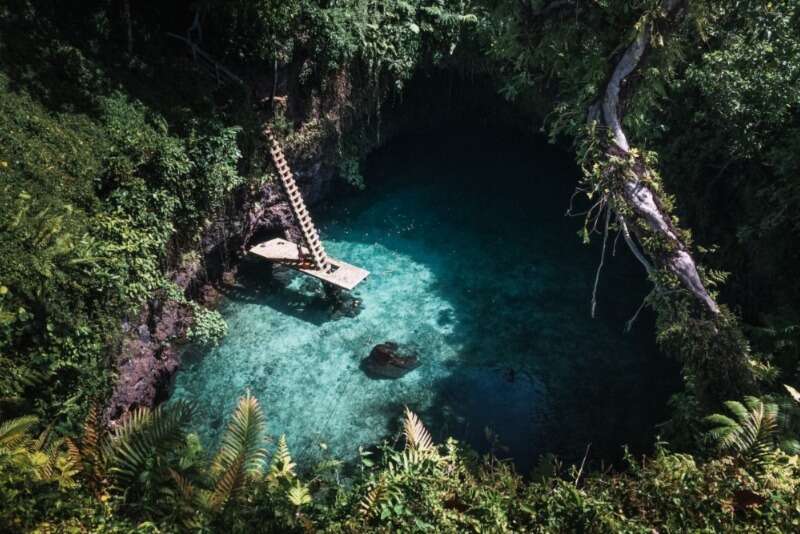 Samoa's ecosystems are particularly vulnerable to climate change and mass tourism. Head there sooner rather than later, but make sure you practice sustainable travel and don't add to the challenges Samoa faces. How do you do that? Easy! Take the bus to see the sights rather than renting a car, or, even better, join a walking tour or go for a hike. Book eco friendly accommodations. When you book a tour, choose local tour companies. The government of this island paradise is committed to sustainable travel. Enjoy its rich cultural heritage, pristine natural beauty, and amazing beaches. Established fishing zones, allowing only for fishing by traditional means, allow many species of fish to thrive, joining you for your swim in the blue waters of the Pacific.
20. Be eco friendly in Australia
Australia is one of the best destinations in the world for ecotourism. From its rich indigenous history to its natural beauty to its unique wildlife, there's plenty of opportunity here. Go on a crocodile spotting cruise, take a day trip to the Blue Mountains, discover Moonlit Sanctuary, or visit a koala sanctuary.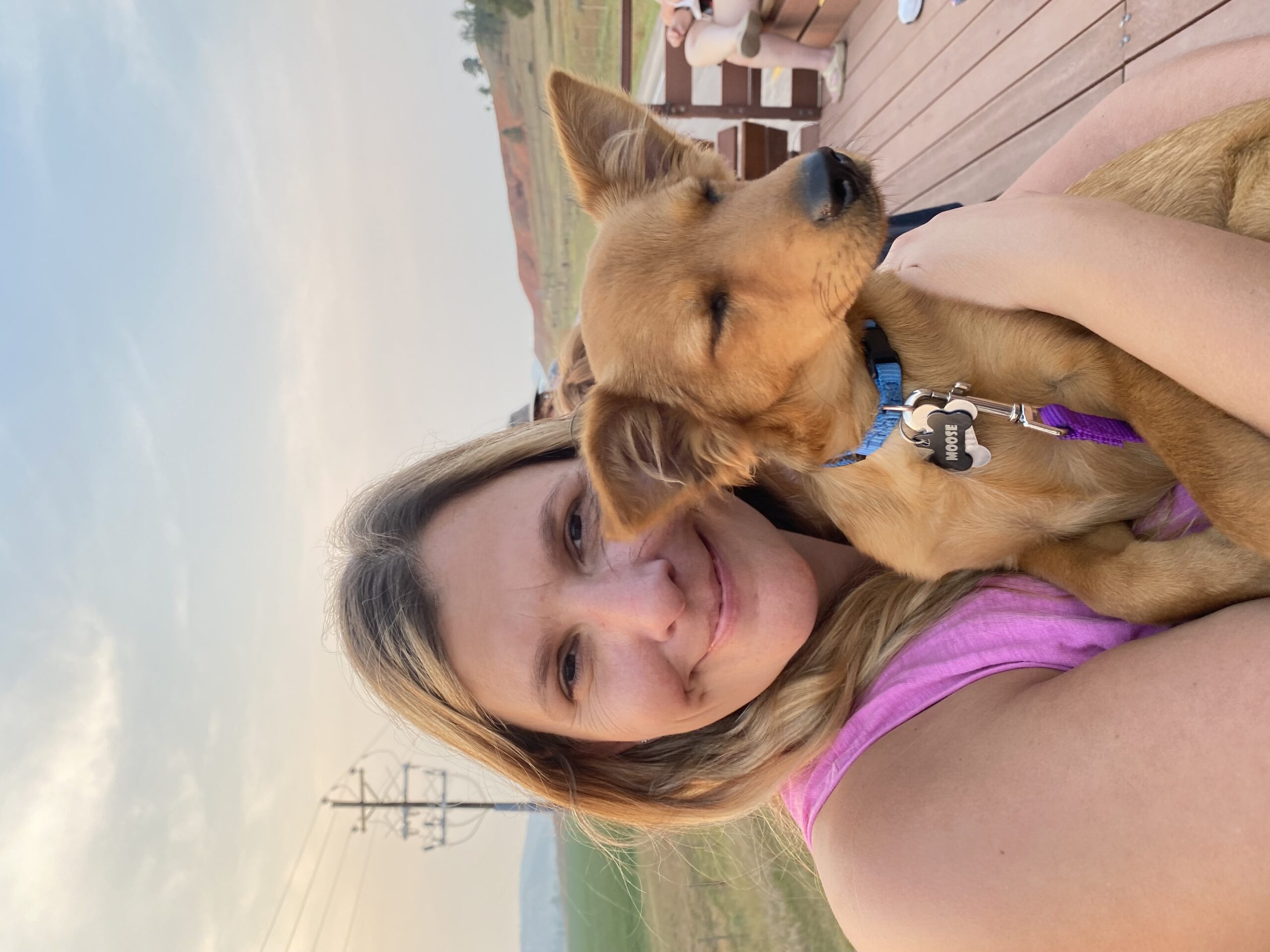 Jenny grew up in Germany. All she ever wanted out of life was to leave and have adventures. Jenny always traveled as much as the budget would allow, and when she met her husband traveling became a full-time thing. You can follow Jenny on her blog and Facebook.