Every year since I started traveling I have tried to do a "winter trip." I live in the south and rarely see snow or really cold weather, which is what inspired this dream. Also, I recently learned that Christmas markets are a thing, and through scouring countless articles I discovered Quebec.  I am that "research" friend. The research began and I put together my rough itinerary. I went December 16th through 21st of 2022. I reached out to my besties, and one of my girls decided to go with me. And… off we went. We had the most amazing time ever and here I am to share my trip itinerary with you. 
Quick Quebec Trip
Day One and some
Our trip started with a bang: getting stranded in the airport in Fort Lauderdale. No biggie, we got a hotel for the night and were able to grab a yummy breakfast the next morning.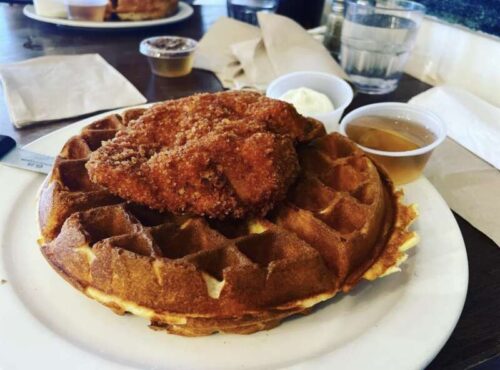 Me being the self proclaimed foodie that I am hopped on the internet and came across the Bake Shack. We had delicious chicken and waffles and headed to the airport for… (fingers crossed) our flight to get our vacation underway. 
We landed in Quebec at around 4 pm and got an Uber to our Airbnb, then set off to find dinner. We stumbled upon Cochon Dingue. We had a heart warming meal and a delish bottle of red wine.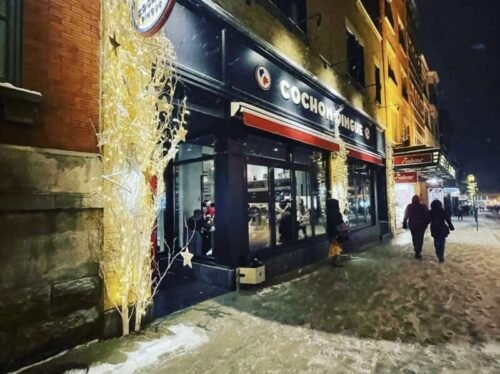 Day Two
The next day we set off for our first adventure, and what an adventure it was. We booked a 9:30 am horseback riding experience through Airbnb. The problem was that we didn't look at where this was in relation to our Airbnb and could not get an Uber or a taxi. So we found a rental car place. Thankfully they opened at 8:00 am and we were able to rent a car. Horseback riding through maple syrup fields was a truly amazing experience and our host was so hospitable!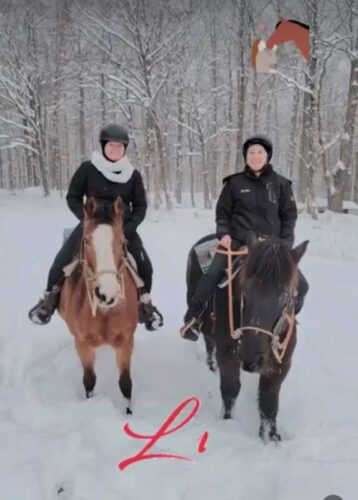 Dinner was a five course meal at Rioux & Pettigrew. It was amazing. We sat at the bar, and the bartender was great, made amazing drinks, and gave lots of good advice and ideas.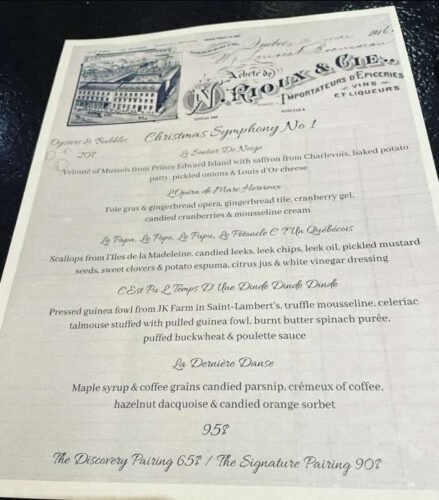 Day Three
We had a spa day at Nordique Spa Stoneham. We had an amazing massage, and then did the Nordic Bath experience twice! It was cold but very exhilarating. I would definitely do it again and go back!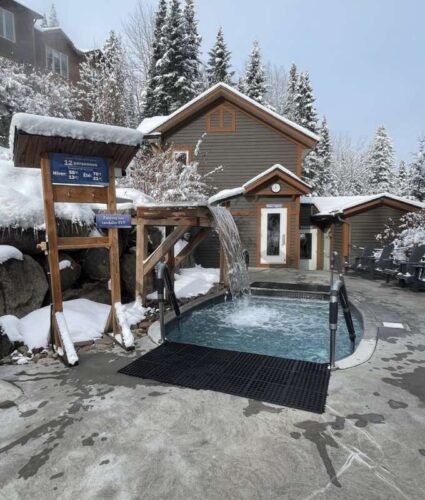 Grabbed lunch at La Souche. We had lunch on the road and headed straight to ice canoeing.
It was amazing. I will say there was not much ice on the water, so next time I would definitely  go later in the season. However, it was fun all the same and an exciting experience. 

We had an 8:30 pm dinner at the Fairmont. The views were INCREDIBLE! The food was delish, and the service was great.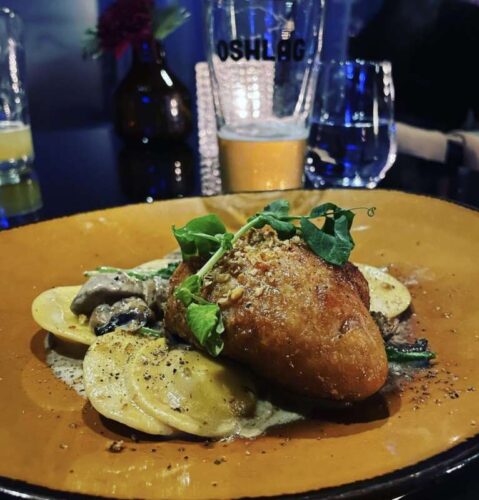 Day Four
We started off with a hike at Parc National de la Jacques- Cartier. We did the 7 mile hike, and it was exhausting, but also beautiful. We packed a lunch, so we stopped off along the way to eat. We grabbed food at Smith Cafe before going on the "tour." There were a few times I lost my girl ( apparently I am very fast walker). However, we got the loop done and had a few minutes to spare before heading back to town.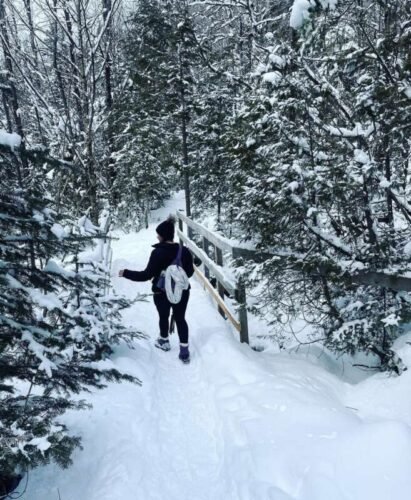 We then did the touristy things that one does when you visit somewhere new for the first time. We did the Toboggan Slide.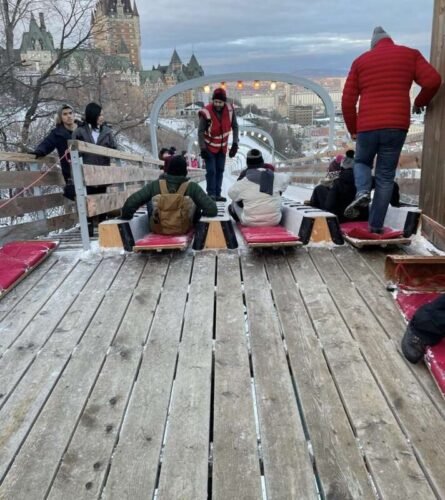 This was super cheap and a short trip as you would imagine, but we truly felt like kids again. Also, taking your toboggan to the top was a workout! We checked out some Christmas markets, and I had my first "real life vs Instagram" moment. They were very crowded and the lines were super long. Regardless we still enjoyed the experience. We then went ice skating for a little bit before dinner and again felt like kids. Very wobbly on our feet, but a great time nonetheless.  
Our last dinner in Quebec was a place I was DYING to make it to because so many people had recommend it and told me to get the rabbit potpie. Well, I luckily was able to snag last minute reservations for 8:30 pm at ……….. Lapin Saute. Those reservations did not disappoint. We both got the rabbit pot pie and it was truly heart warming.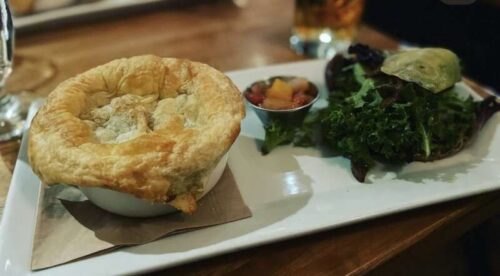 We enjoyed a sample platter and mulled wine as well. After being in the cold all day the mulled wine was the best thing ever! 
The next day we woke at 3 am and headed home. On this trip we set out with no real plan and booked things as they came along. We had the best time ever and it has been my favorite trip to date. I truly had the most amazing time, which is why I am here sharing it with you. I did my best to share links to everything that we did and I hope that you find them helpful for your own trip to Quebec.
I am currently 34 and recently discovered my love of travel when I turned 30 and I have not stopped since. I love to eat and like to say that I am a self proclaimed foodie. I try to go on at least two trips a year right now because I am a dog owner and my sweet girl is getting older and not as friendly. My travel motto is: "Will travel for food."